Sooner or later, we will have to recognise that the Earth has rights, too, to live without pollution. What mankind must know is that human beings cannot live without Mother Earth, but the planet can live without humans.
- Juan Evo Morales Ayma
Former President of Bolivia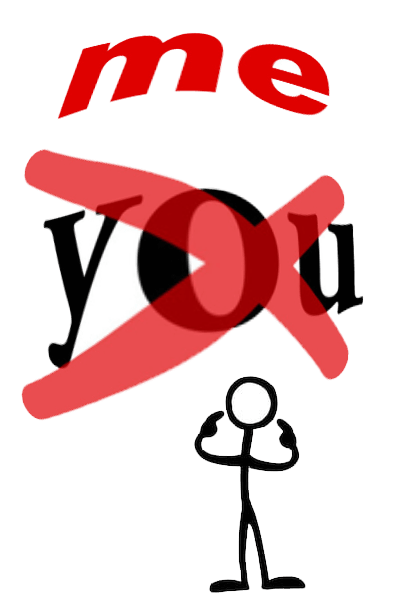 Rising Beyond the Blame Game
"When you think everything is someone else's fault, you will suffer a lot. When you realize that everything springs only from yourself, you will learn both peace and joy," Says His Holiness the 14th Dalai Lama.
One has to follow His Holiness the Dalai Lama's words to be in peace and joy.  The blaming game has spread its tentacles far and wide. Let's stop blaming and start working together to resolve, restore, rejuvenate and revive.  This article 'Rising beyond the Blame Game' will help us find how one could do that.
Lights on Life
Pulses of truth that clears up life's pathway and makes it a joyful and confident journey
Questions and Answers
Our ordinary life is fraught with doubts, confusions and questions on its various aspects. Our Questions and Answers section is a compilation of questions on multiple subjects, asked by aspirants to Sri Aurobindo and The Mother and the answers given by Them. Please visit - an answer may be awaiting you, even if you do not have a question.
Care not for time and success. Act out thy part, whether it be to fail or to prosper.
Sri Aurobindo

Guidance
On life's journey, we are sometimes struck by a distressing obstacle in our path, numbing our strength and capacities to move ahead. Or it could also be a strong aspiration that blindly seeks an expression. At these times, if we concentrate and sincerely search for an inner guidance, it does somehow reach us through some means and a path opens up, almost like miracle! If you are in a situation like this, try our Guidance section and see if it helps. Do share your experience with us.
Events and Announcements
Glimpses of recent activities at SAS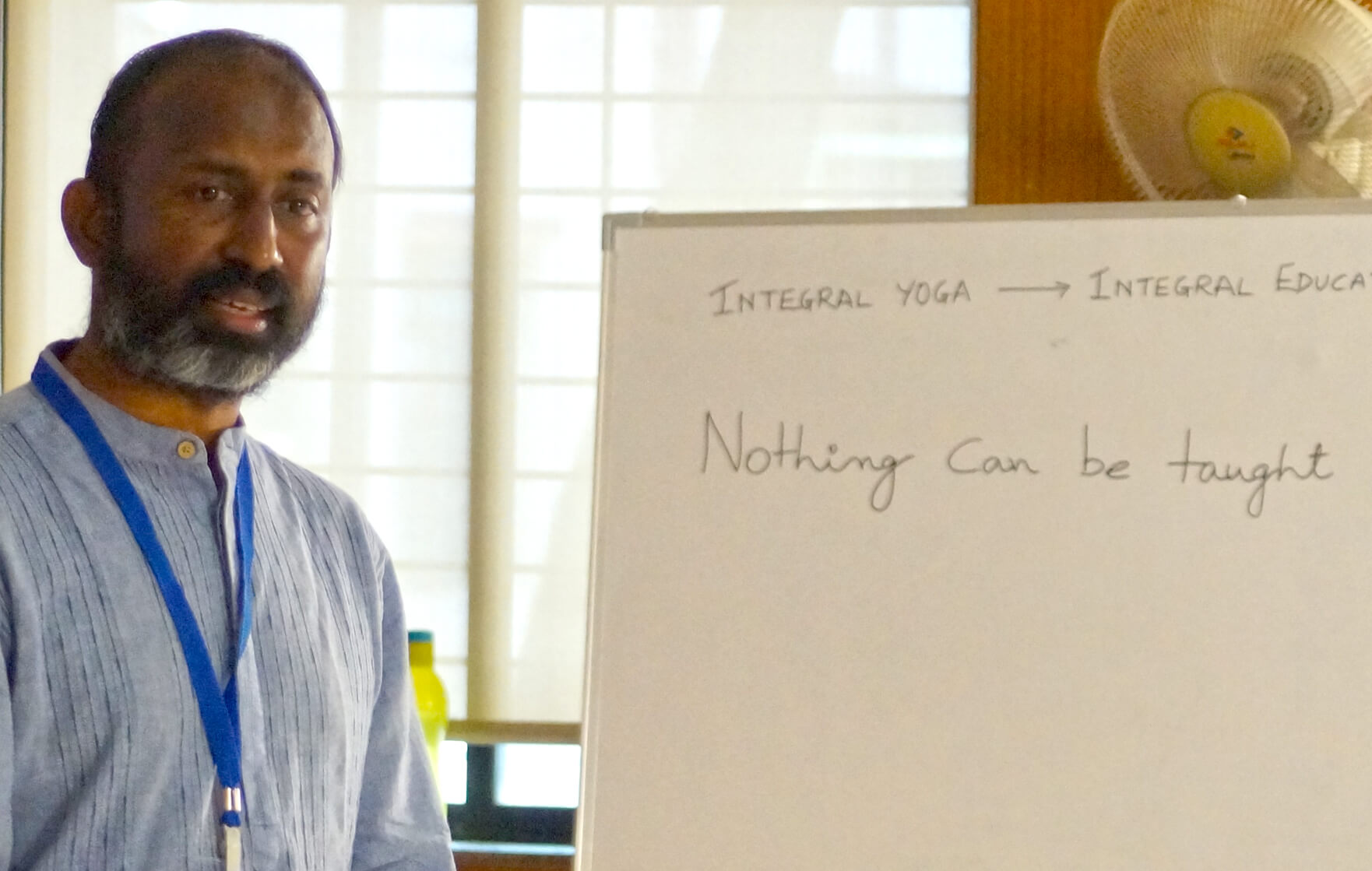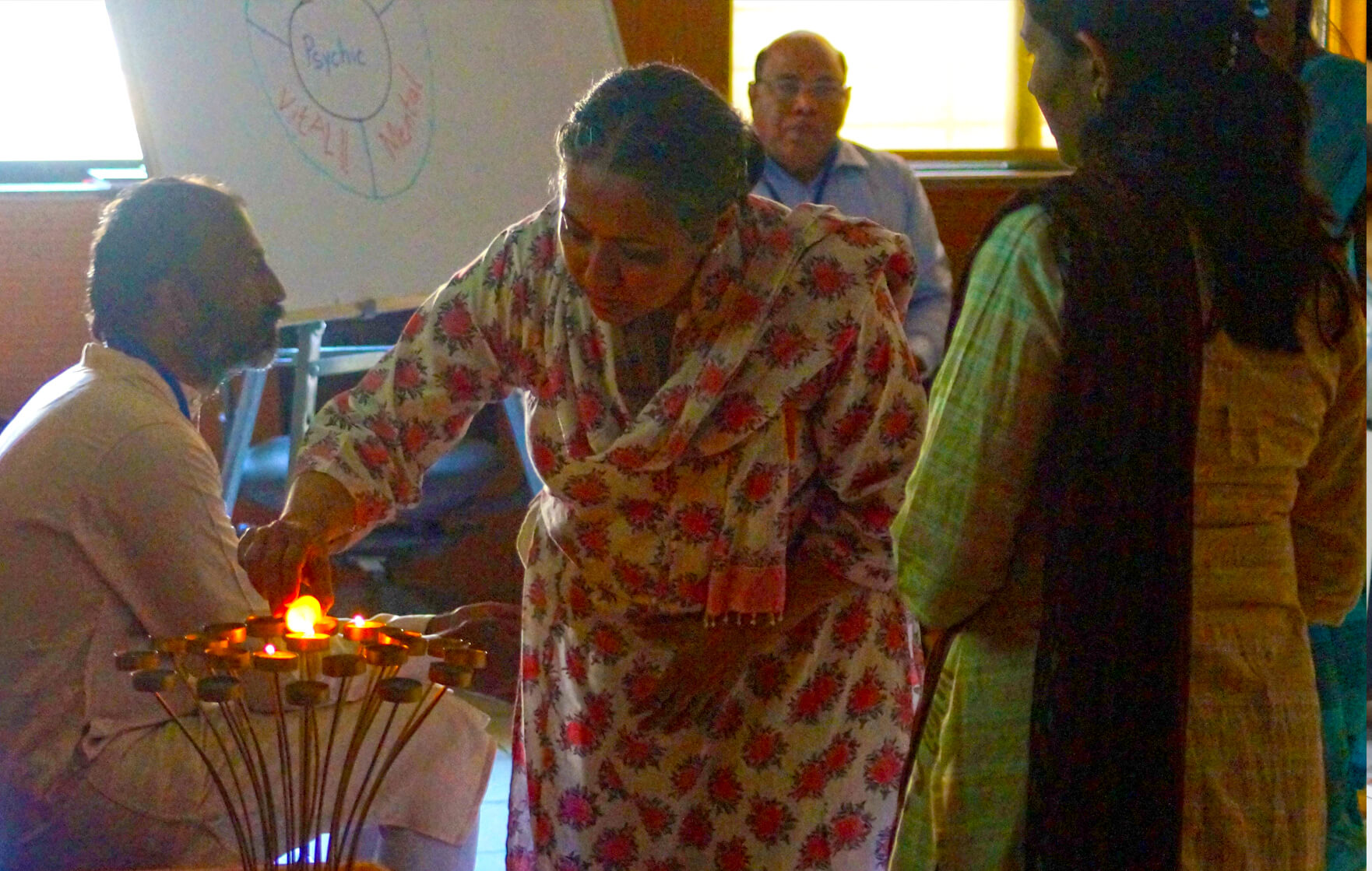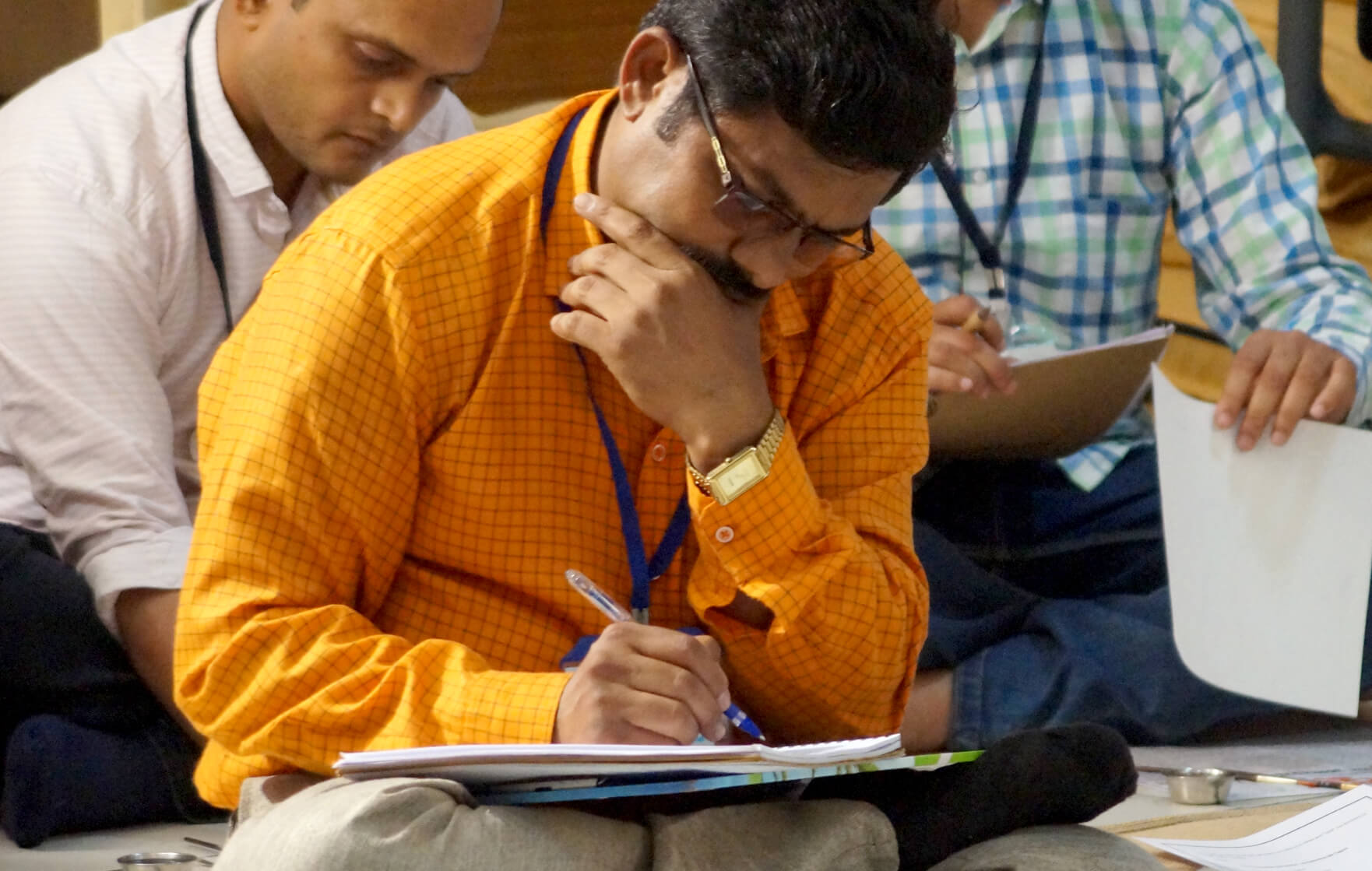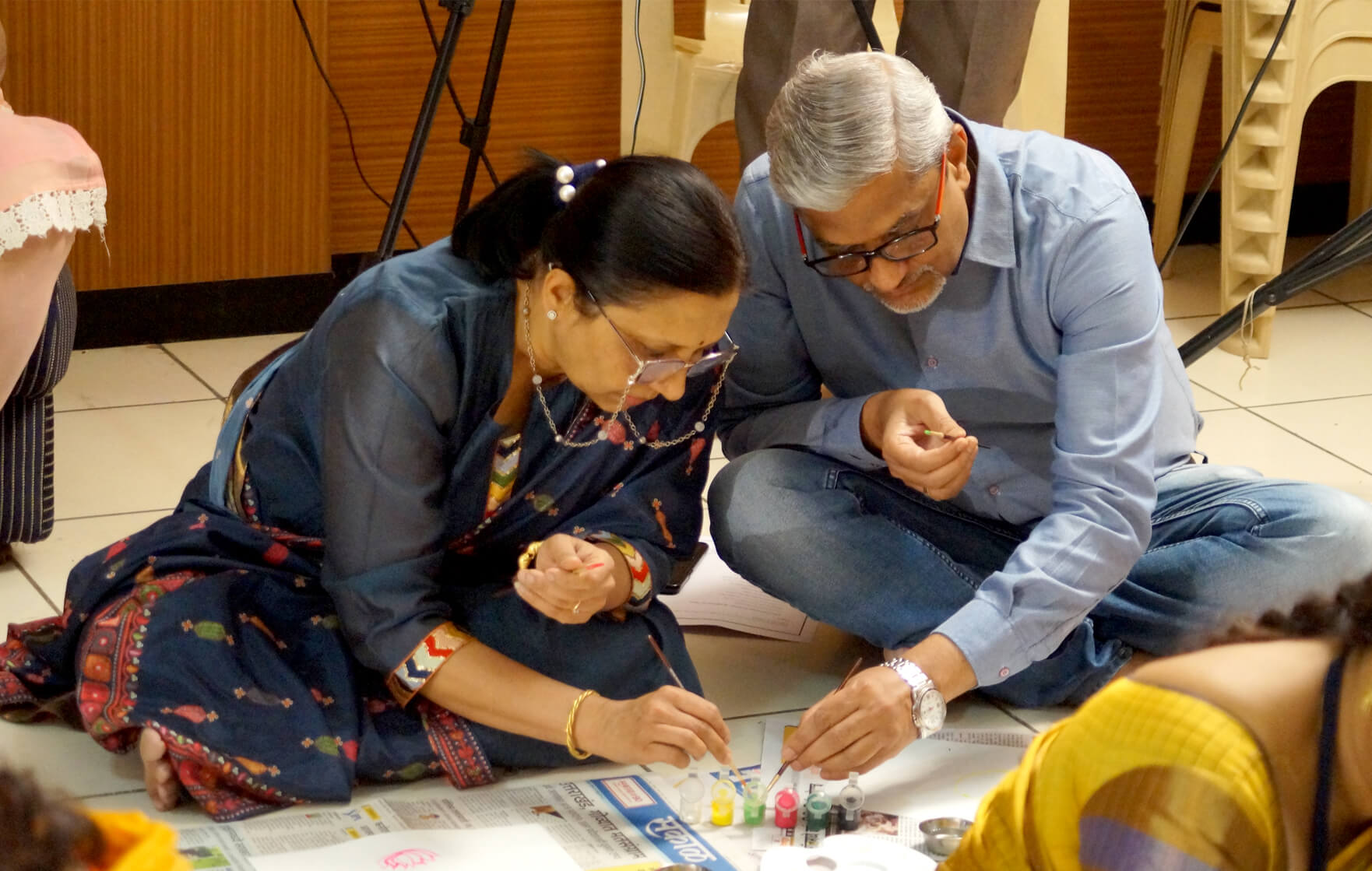 Anubhuti – Teach by Being It
'Anubhuti –Teach by Being It…' – a six months certificate course in Integral Education was offered by Bejon Desai Foundation (BDF), Nashik, in collaboration with Sri Aurobindo Society, Puducherry. This course has been launched as a tribute to Sri Aurobindo on the occasion of his 150th Birth Anniversary and to commemorate his immense contributions in the field of India's freedom struggle, his philosophy of the Integral Yoga, and more importantly, for a newer approach of looking towards education in the form of Integral Education.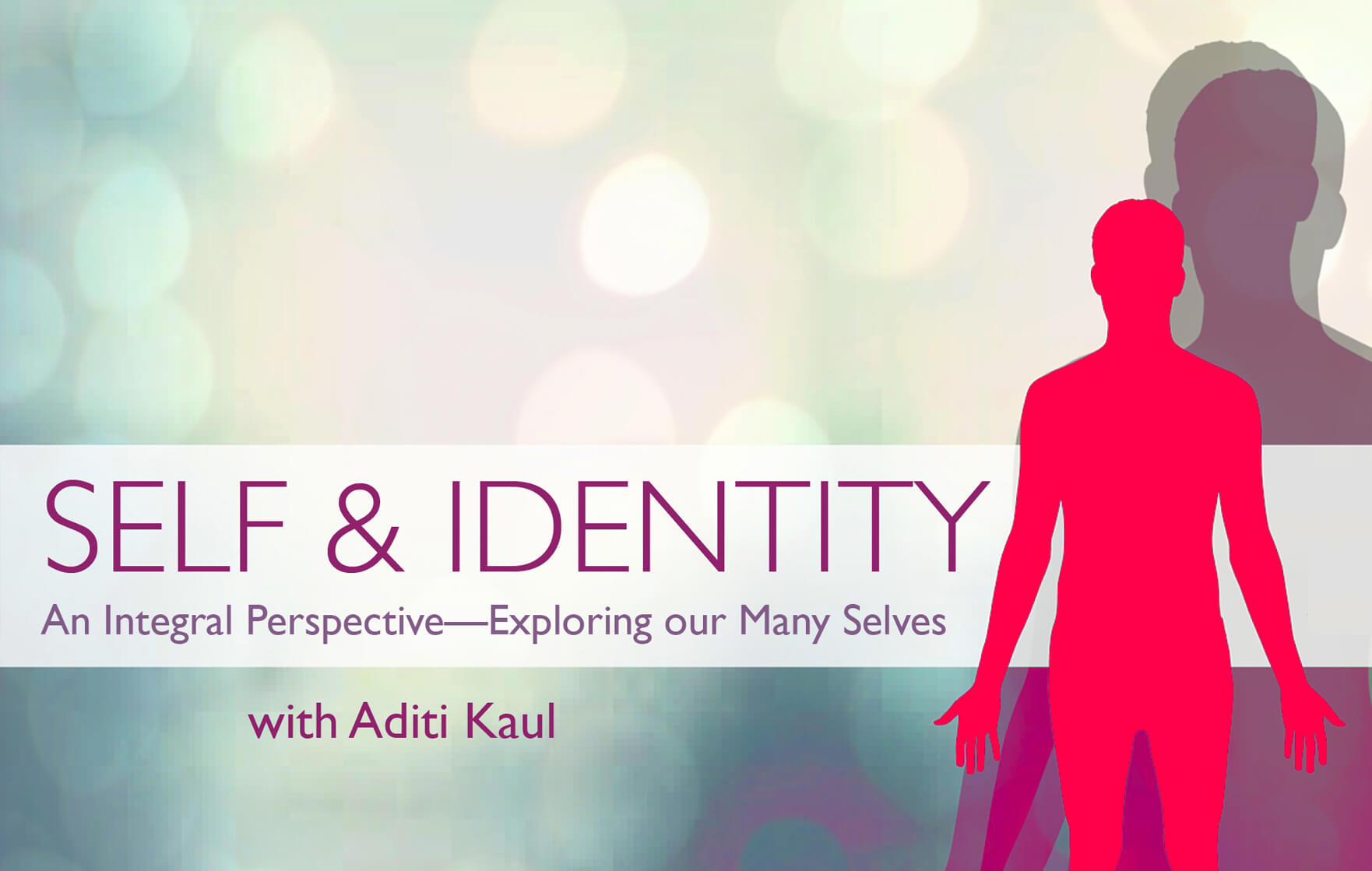 Self & Identity – an Integral Perspective
Enroll for this four-day immersion with Aditi Kaul and gain greater insight into your complex individuality. This online workshop organized by NAMAH, the Journal on Integral Health, from June 20-23, 2022, will create a space for self-observation so that you can become more conscious of your many selves to provide you with a toolbox to cultivate a truly integral personality, guided by the psychic presence. We invite you to this compelling journey of self-enquiry!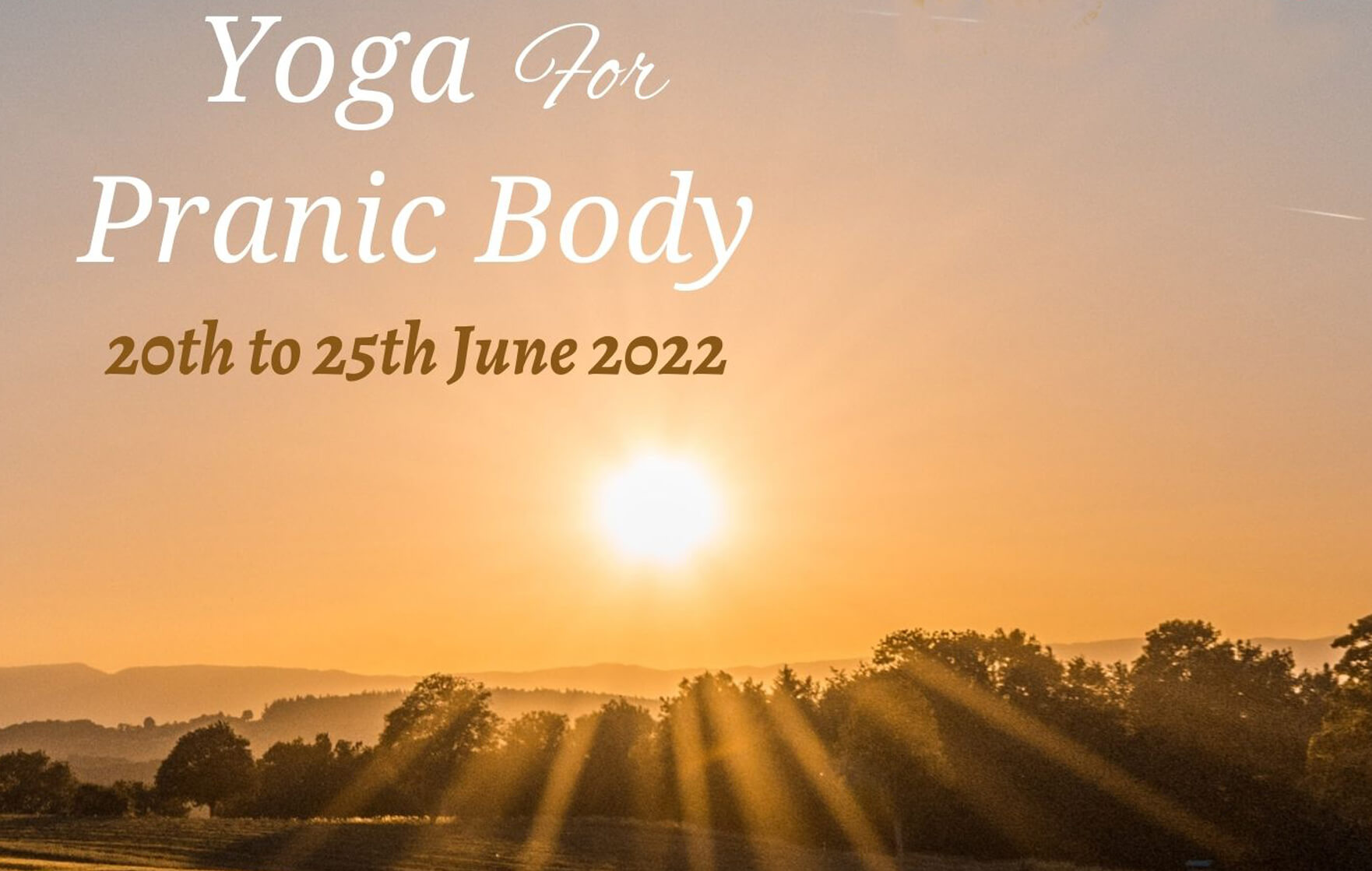 Yoga for Pranic Body
AuroYajna has been conducting a series of monthly workshops titled, "Towards Self-Perfection" from July 2021. This month the focus is on 'Yoga for Pranic body'. The collection of five Pranas is like the working of a machine. The key to health and well-being is to keep our Pranas in harmony. When one Prana becomes imbalanced, the others also tend to become imbalanced as well because they are all linked together. Why Wait? Enroll for this online and in-house programme from June 20 to 25, 2022. This session also coincides with International Yoga Day.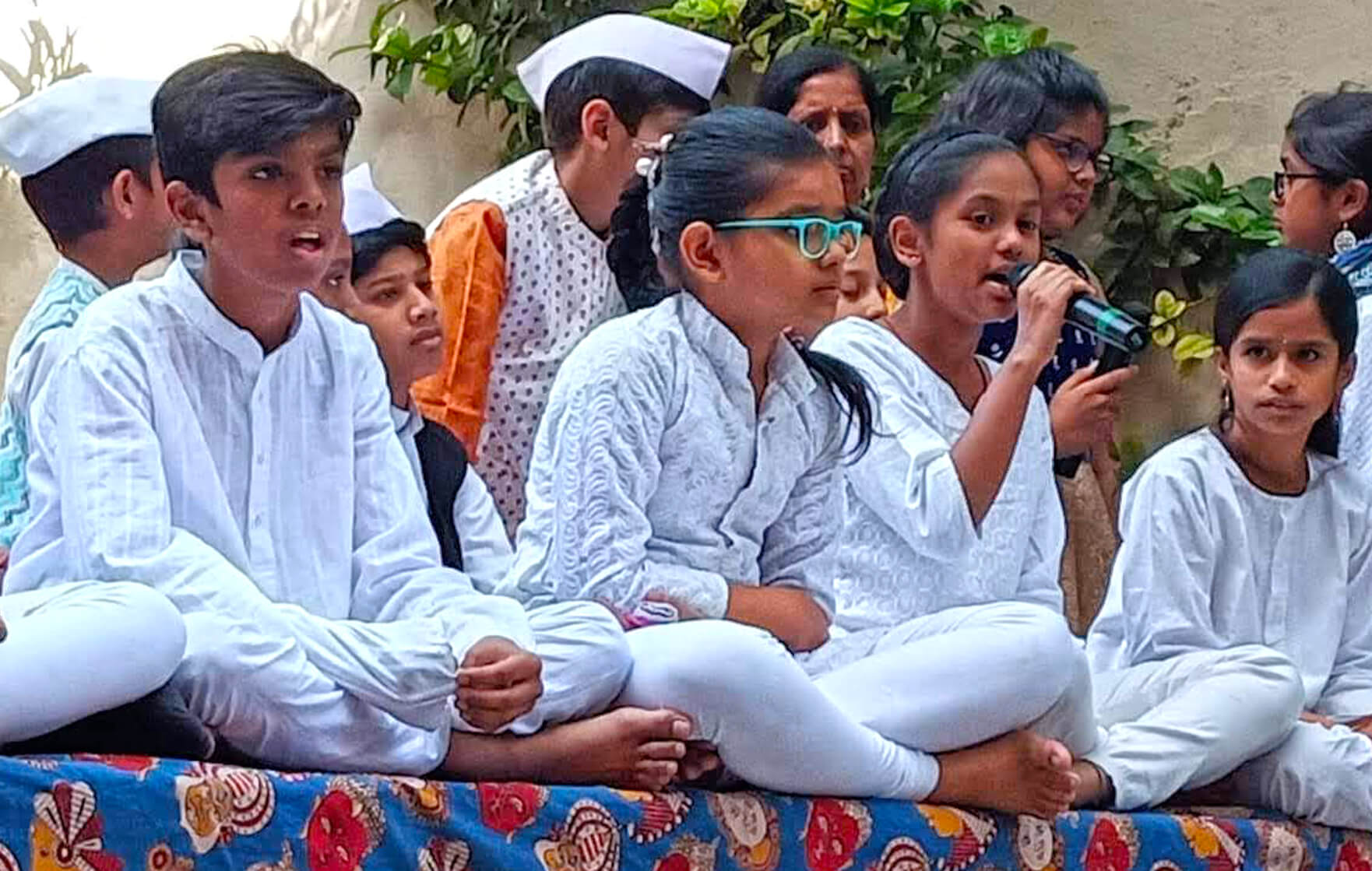 Bringing Indian Culture in Schools
AuroBharati conducts a series of talks titled, 'Insightful Conversation' to celebrate the 150th Birth Anniversary celebration of Sri Aurobindo and the 75th year of Independence India. Insightful Conversations is a series which features in-depth conversations with selected authors, educators, artists, storytellers, thinkers, experts and other individuals from various domains of activity, who have been consciously embodying in their work the essence of timeless Indian cultural spirit giving it new forms and expression. In the month of May this year, it was a delight to hear to Dr. Chhalamayi Reddy, . She spoke on the necessity of bringing back Indian Culture at schools. To listen to her complete talk,
Children's Corner
Around 28 children from our Chengalpattu branch visited our Society Office at Pondicherry. The children recited some poems from Savitri and quotes from Prayers and Meditations. They offered our Master and the Mother the original flowers after explaining the flower's significance. They also offered prayers through storytelling, skit, songs, yogasanas, and the 12 virtues of the Mother. Smt. Meena Rajendran and Smt. Kalaimani from the Chengalpattu branch coordinated the event. The Chairman, Shri Pradeep Narang appreciated the children for their keen involvement.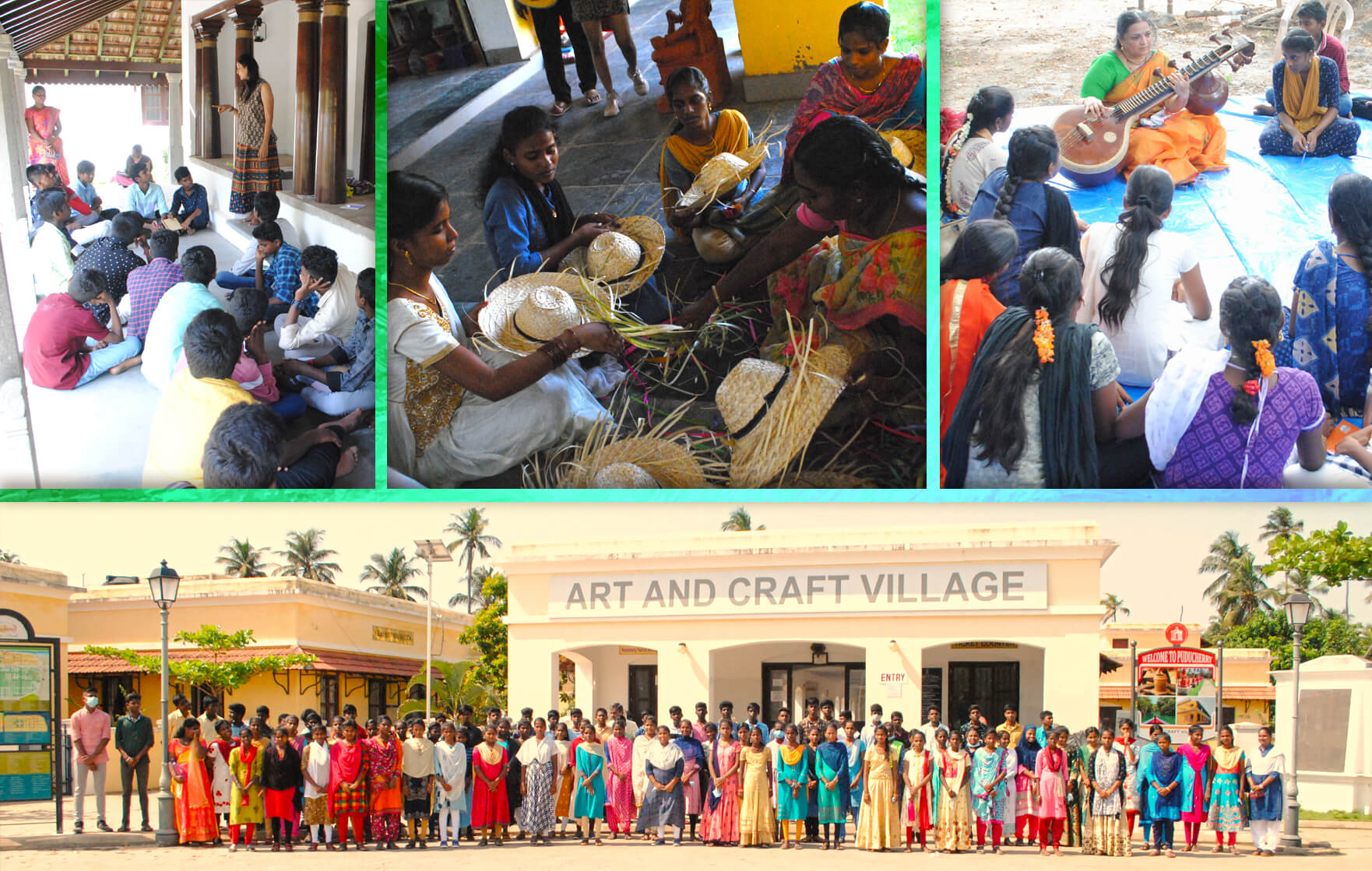 Summer Camps @ SARVAM and Much More
Summer holidays this year were worthwhile for the students at the Poothurai and adjoining villages. The students were kept engaged in their English classes where they had a four-day intensive training, then they celebrated International Environment Day, International Museum Day at their Poothurai premises. The students also volunteered in the eye-surgery camps that were conducted at Aravind Eye Hospital.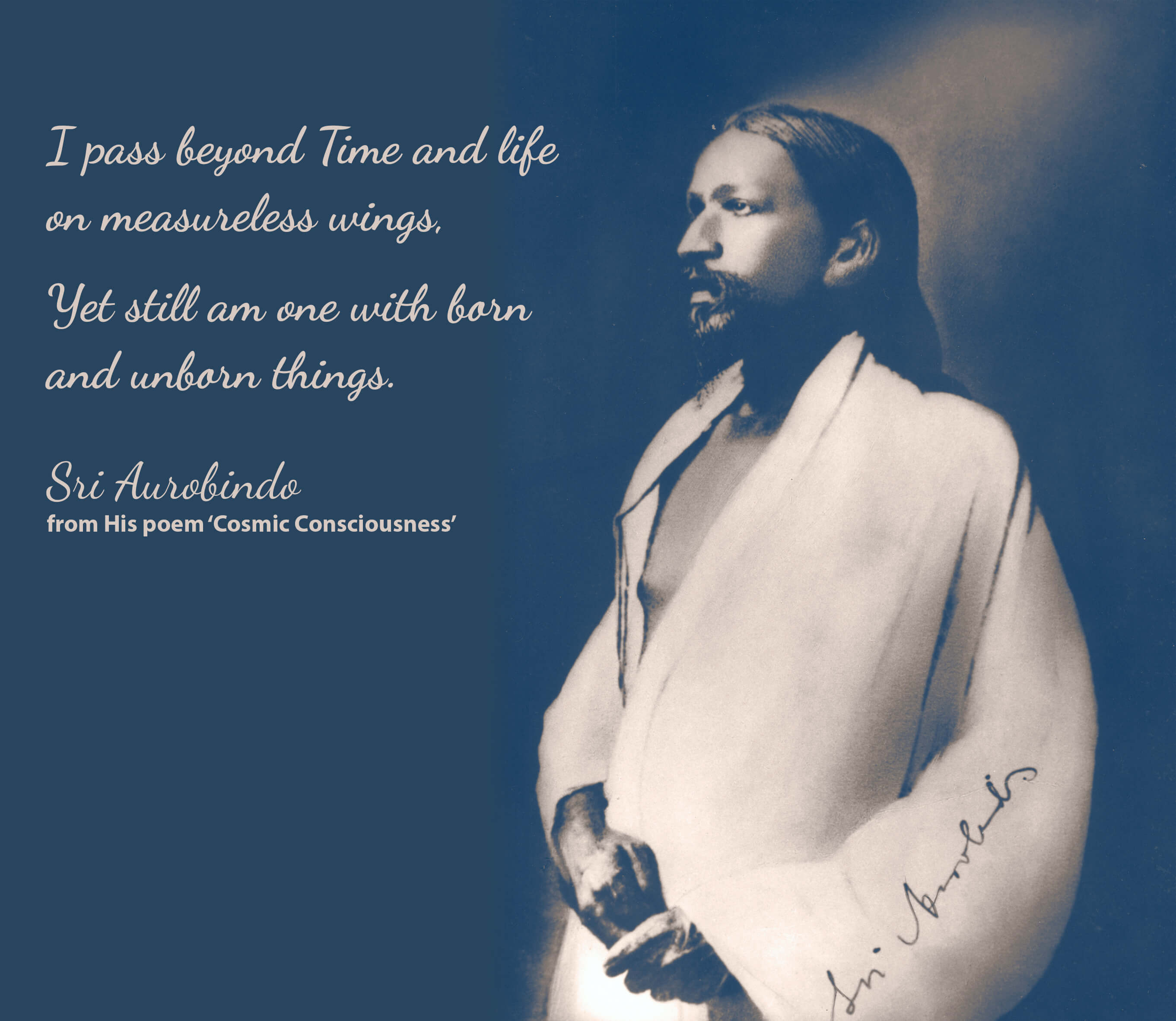 Sri Aurobindo: A New Dawn – Storyboarding Stage in Full Swing
An animation film 'Sri Aurobindo: A New Dawn' is being made by Sri Aurobindo Society, to inspire the youth of India and the world, through the story of Sri Aurobindo and his immense contribution to the renaissance of India, as its offering for the 150th year of Sri Aurobindo's birth.
We are happy to inform you that the storyboarding stage is in full swing. To know the details of the progress of the film, please visit our website.
Join hands in the making of this film! Donate.
Offering in Humility and Gratitude
We stepped into a significant year on 15 August 2021 as it starts the 150th birth anniversary of Sri Aurobindo and the 75th year of India's independence. This section is our humble offering to this momentous occasion. We will bring a few golden glimpses from the Master's avataric life as well as a few glorious achievements of independent India.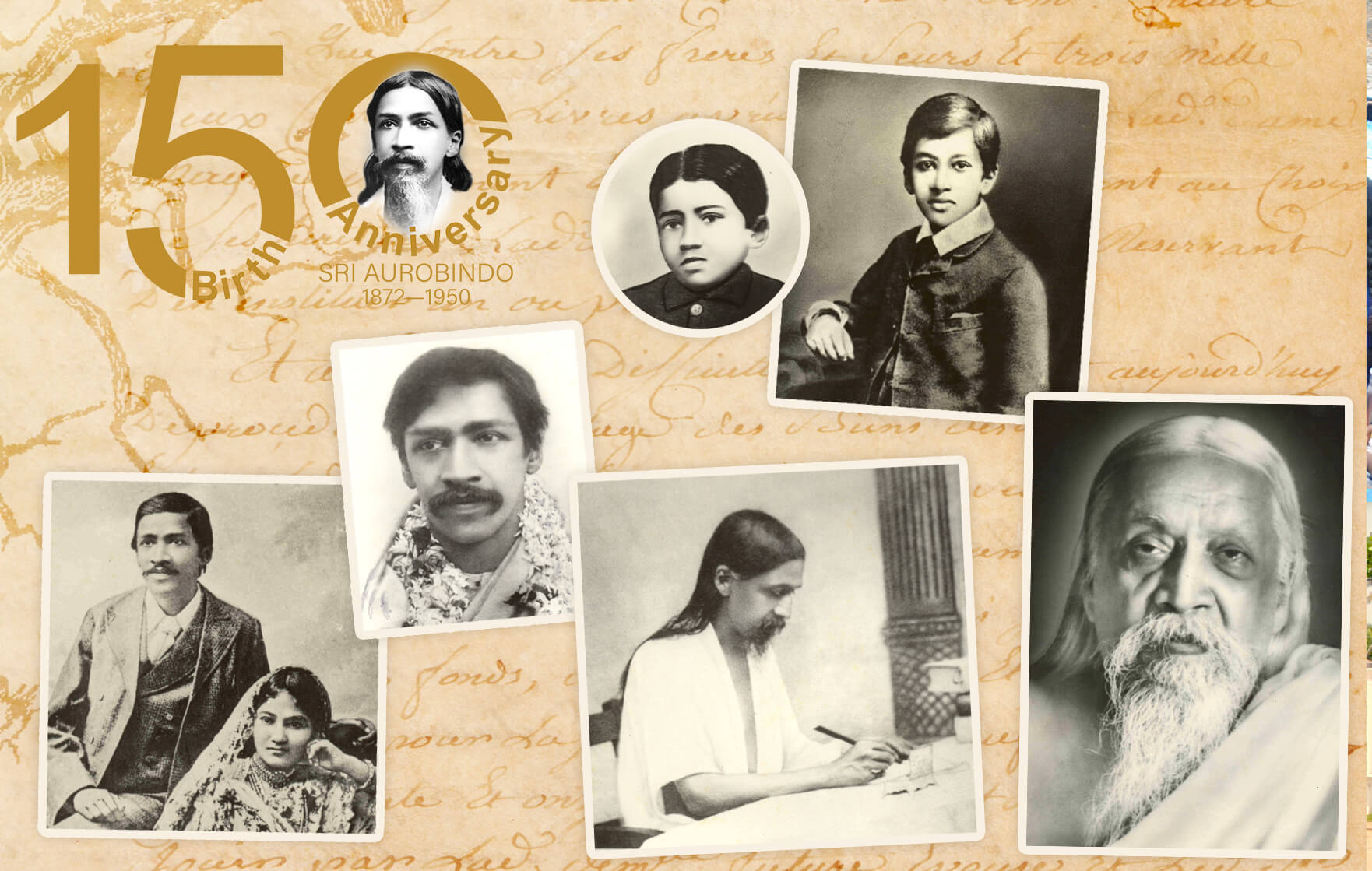 Timeline of Sri Aurobindo's Political and Spiritual Work
Sri Aurobindo was born in Calcutta on 15 August, 1872.
At the age of seven, In 1879, Sri Aurobindo was taken with his two elder brothers to England for education and lived there for 14 years.
Later, from 1893 to 1906, Sri Aurobindo was in the Baroda Service, first in the Revenue Department and in Secretariate work for the Maharaja, and then as Professor of English and, finally, Vice-Principal in the Baroda College.
Read More
This week's Readers' Column is decorated by the drawings of Varsha a tenth grader residing in Chennai.  She says she is passionate about drawing, particularly pencil sketches and never has attended any drawing classes.  YouTube and Google are her Masters.  Varsha is also interested in Mandala art and abstract sketches. 
(…is all we need to embrace life with a smile!)
Customers are always right, but even if they are wrong, we don't have the liberty to say that.  This week a few jokes on customers and shopkeepers.
A customer was bothering the waiter in a restaurant.
First, he asked that the air conditioning be turned up because he was too hot, then he asked it be turned down cause he was too cold, and so on for about half an hour.
Surprisingly, the waiter was very patient, he walked back and forth and never once got angry. So finally, a second customer asked him why he didn't throw out the pest.
'Oh, I really don't care or mind,' said the waiter with a smile. 'We don't have an air conditioner.'
A woman called our airline customer-service desk asking if she could take her dog on board.
"Sure," I said, "as long as you provide your own kennel."
Read More