With guns you can kill terrorists, with education you can kill terrorism.
― Malala Yousafzai, female education activist, 2014 Nobel Peace Prize laureate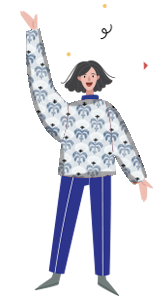 The definition of happiness differs from person to person. Each individual is responsible for his/her own happiness and unhappiness. If being happy is important, then stop regretting what you lack and start celebrating what you have got. James Anderson offers guidance on the pursuit of happiness, and let's accompany him on this journey towards finding joy.
Lights on Life
Pulses of truth that clears up life's pathway and makes it a joyful and confident journey
Questions and Answers
Our ordinary life is fraught with doubts, confusions and questions on its various aspects. Our Questions and Answers section is a compilation of questions on multiple subjects, asked by aspirants to Sri Aurobindo and The Mother and the answers given by Them. Please visit - an answer may be awaiting you, even if you do not have a question.
Control over what one says is more important than complete silence.
– The Mother

Guidance
On life's journey, we are sometimes struck by a distressing obstacle in our path, numbing our strength and capacities to move ahead. Or it could also be a strong aspiration that blindly seeks an expression. At these times, if we concentrate and sincerely search for an inner guidance, it does somehow reach us through some means and a path opens up, almost like miracle! If you are in a situation like this, try our Guidance section and see if it helps. Do share your experience with us.
Events and Announcements
Glimpses of recent activities at SAS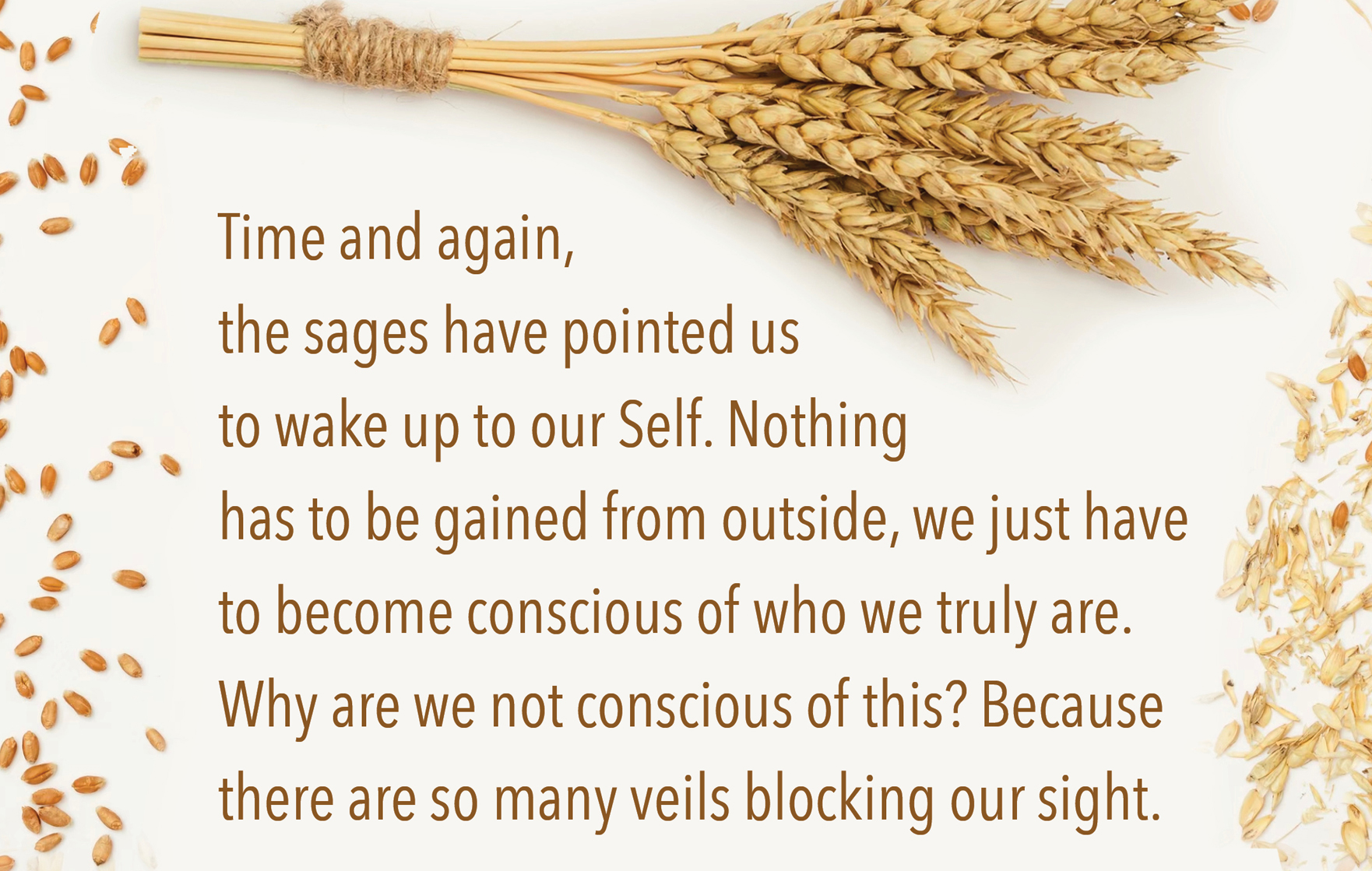 The Path of Purification
Purification is the first task we face in Integral Yoga; our growth is inconceivable without it. For most, it is the work of a lifetime. We have to clean our temple if we invite the Divine to dwell there. There is always something to clean. However, it doesn't have to be a drain: it can become a joy! Join this 12-day online workshop from 5 to 17 June 2023, with 12 different facilitators organized by NAMAH, the Journal of Integral Health.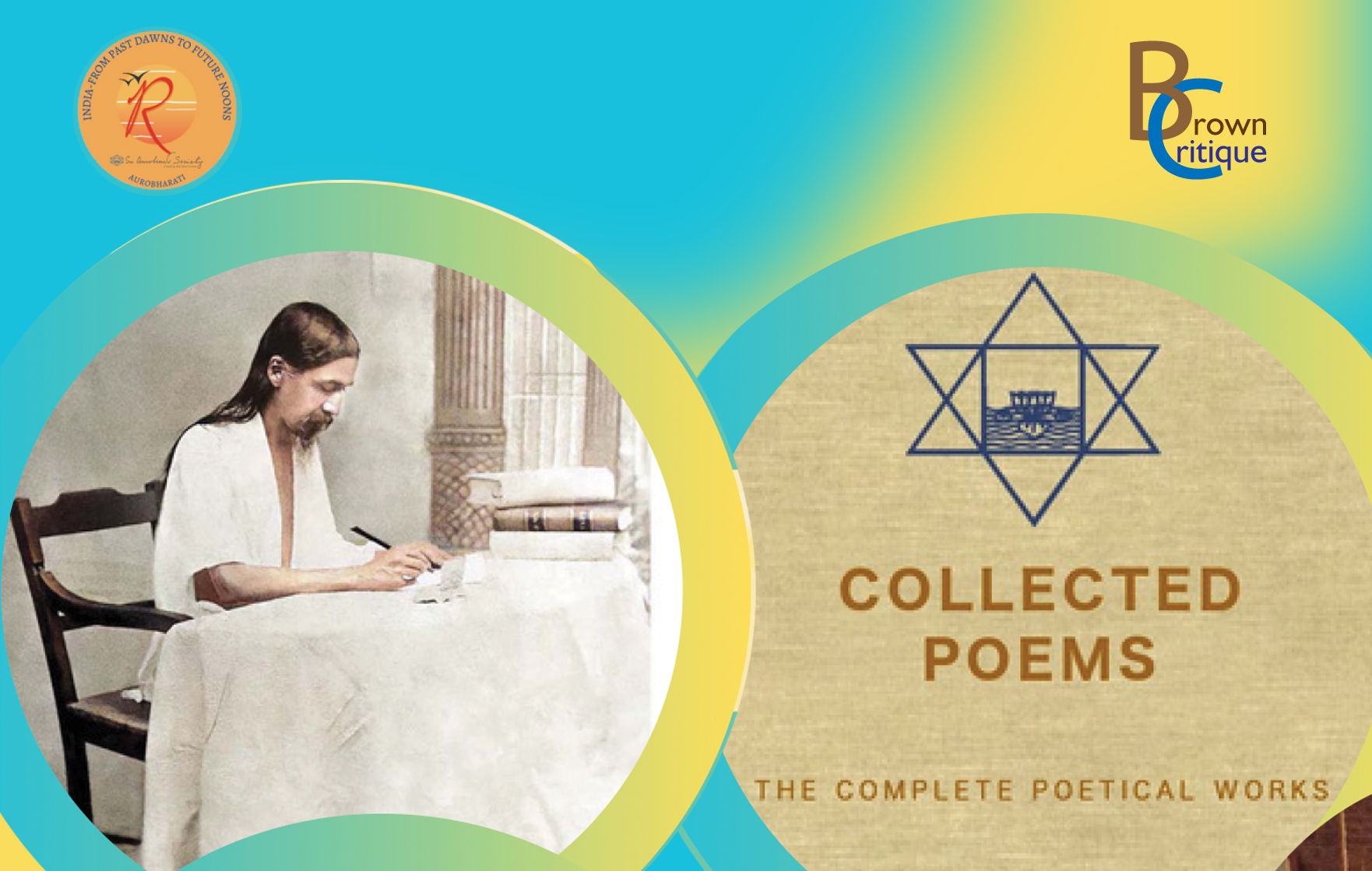 What Draws Me to Sri Aurobindo's Poetry?
As part of Renaissance's ongoing issue theme – 'Life, Literature and Yoga', join a webinar on 2 June 2023 on "What Draws Me to Sri Aurobindo's Poetry?" The notable speakers are Dr. Charan Singh Kedarkhandi, Ms. Gayatri Majumdar, Dr. Shaurya Brahmbhatt and Dr. Shruti Bidwaikar. Dr. Beloo Mehra will moderate the webinar. The Zoom meeting code and password follow: Meeting ID: 834 3561 7601 Passcode: 664974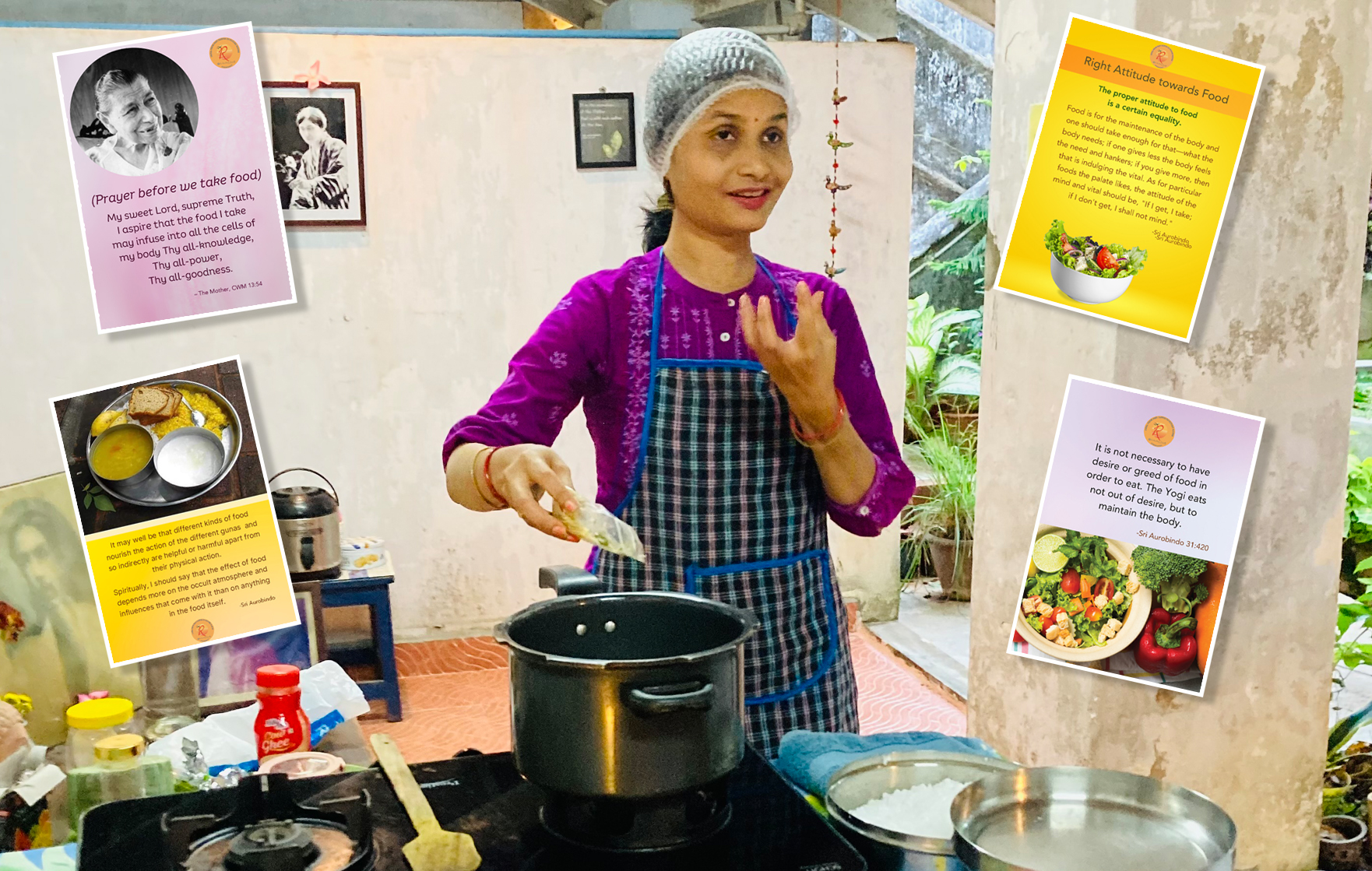 Conscious Cooking
As part of the upcoming June 2023 issue of Renaissance on the theme – 'Food, Sleep and Yoga', Ms Biswajita Mohapatra conducted four practical sessions on conscious cooking and healthy eating. Posters displayed featured selected insights on food and cooking from Sri Aurobindo and the Mother. Biswajita demonstrated how simple cooking can turn into delicious and healthy meals.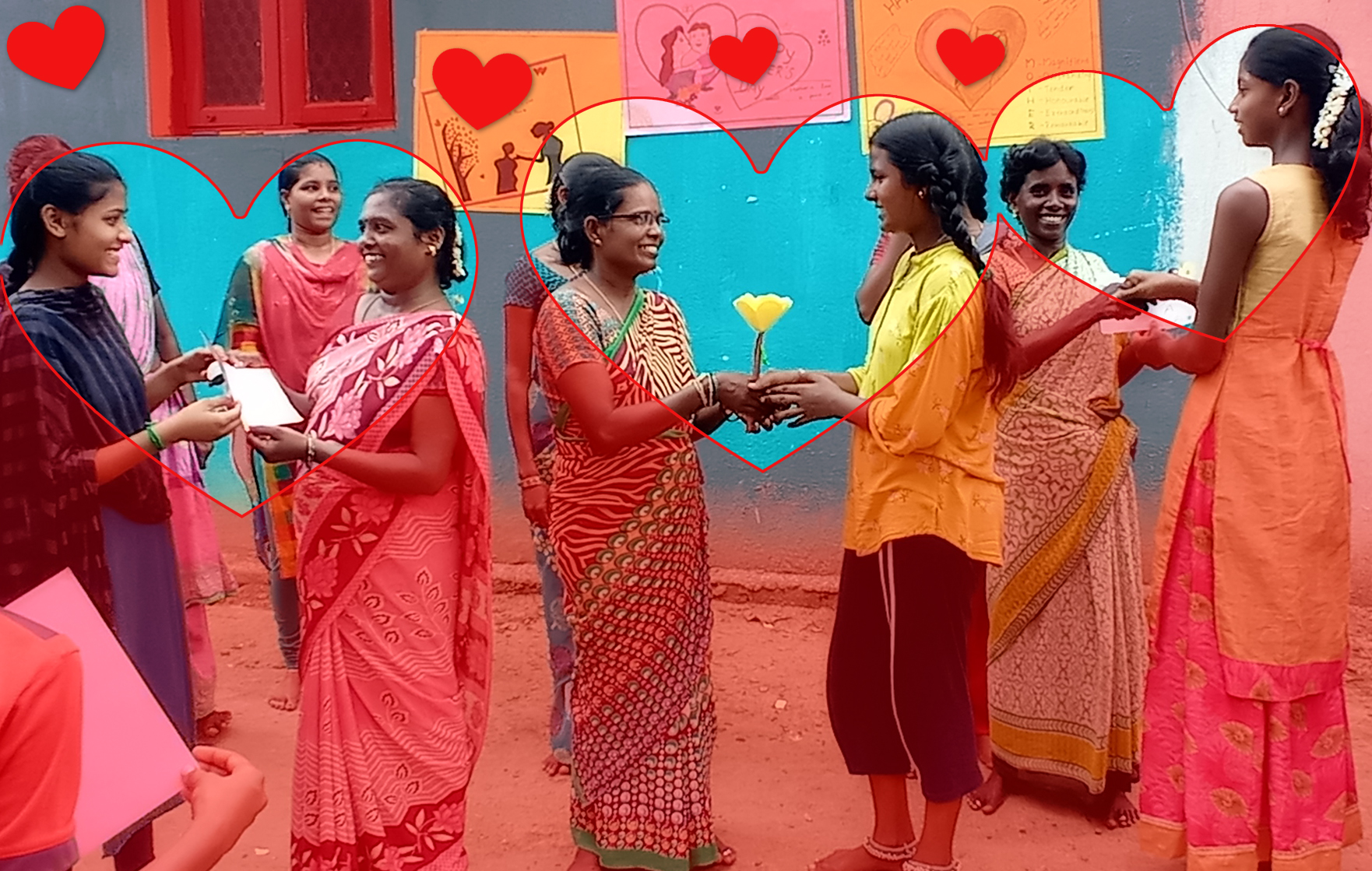 International Mother's Day Celebrations
SARVAM conducted a small function to honour the mothers of its 12 villages. To commemorate International Mother's Day, a four-day programme was organized from 12 to 15 May, 2023 in all the 12 villages. Nearly 200 mothers and 400 children took active part in these celebrations. Several activities were conducted for the mothers and the children. The campus was filled with laughter and joy.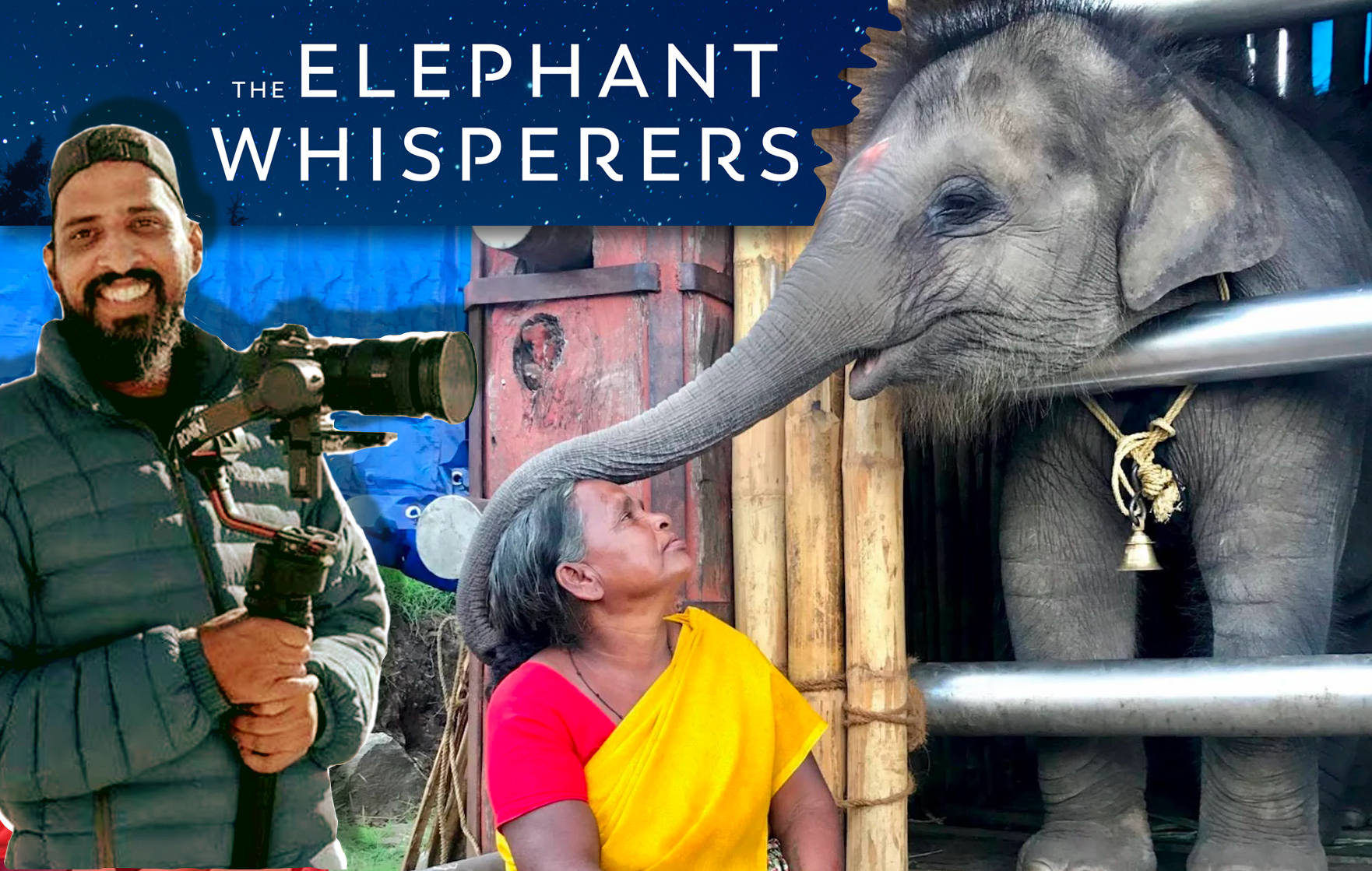 SACAC Alumnus Bring Laurels
The Society expresses its joy and admiration as it extends congratulations to Sri Aurobindo Centre for Arts and Communication (SACAC) and its alumnus Karan Thapliyal. In the film 'The Elephant Whisperers' which won the Best Documentary Short Award at the 95th Academy Awards, Karan Thapliyal is the co-cinematographer.
Seeds of Light
Seeds of Light is an artistically produced booklet containing 101 inspiring thoughts compiled from the writings of the Mother. As an offering on her 145th Birth Anniversary, AuroMedia has taken the initiative of converting this print media into visual media. You are invited to watch the seventh video of this series. Stay with us to watch the other videos which will be shared in the future.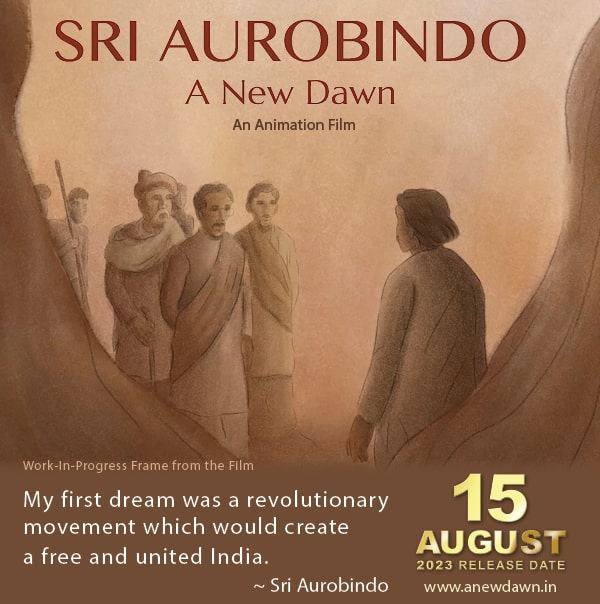 Sri Aurobindo: A New Dawn – An Update
An inspirational animation film 'Sri Aurobindo: A New Dawn' is being made by Sri Aurobindo Society for the youth of India and the world, on Sri Aurobindo's life, as an offering for the 150th birth anniversary of Sri Aurobindo.We are happy to share with you that the film has moved into the Colouring Stage and the work is gearing up at a swift pace at Studio Eeksaurus, Mumbai.
 Join hands to make this inspirational film!
AuroPublications, the publications division of the Sri Aurobindo Society, publishes spiritually themed books and creates multimedia and audio-visual products with deep insights and values. There is a special focus on Integral Yoga and the vision of Sri Aurobindo and the Mother.
Savitri: A Study of the Cosmic Epic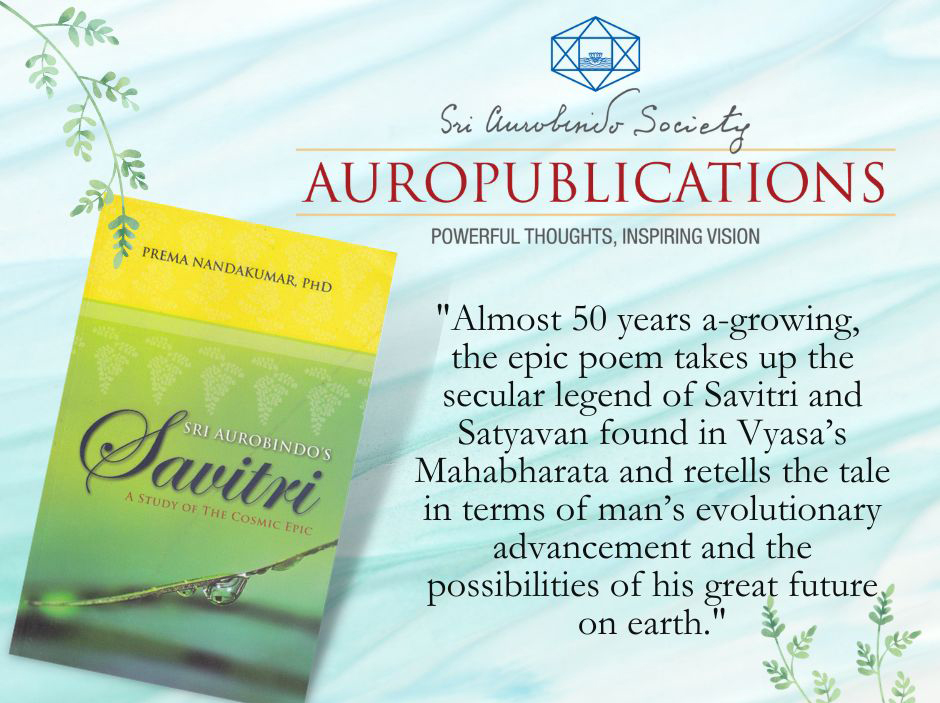 Savitri in relation to Sri Aurobindo's life and work and Savitri in relation to the great epics of the world and even in relation to the currents of human thoughts and experience of all times: these are the three ascending terms in the argument in Sri Aurobindo's Savitri: A Study of the Comic Epic. At a time when there is a widening interest in Sri Aurobindo's poems, this reliable volume will be a great help to aspirants the world over.
The Mother – A Short Biography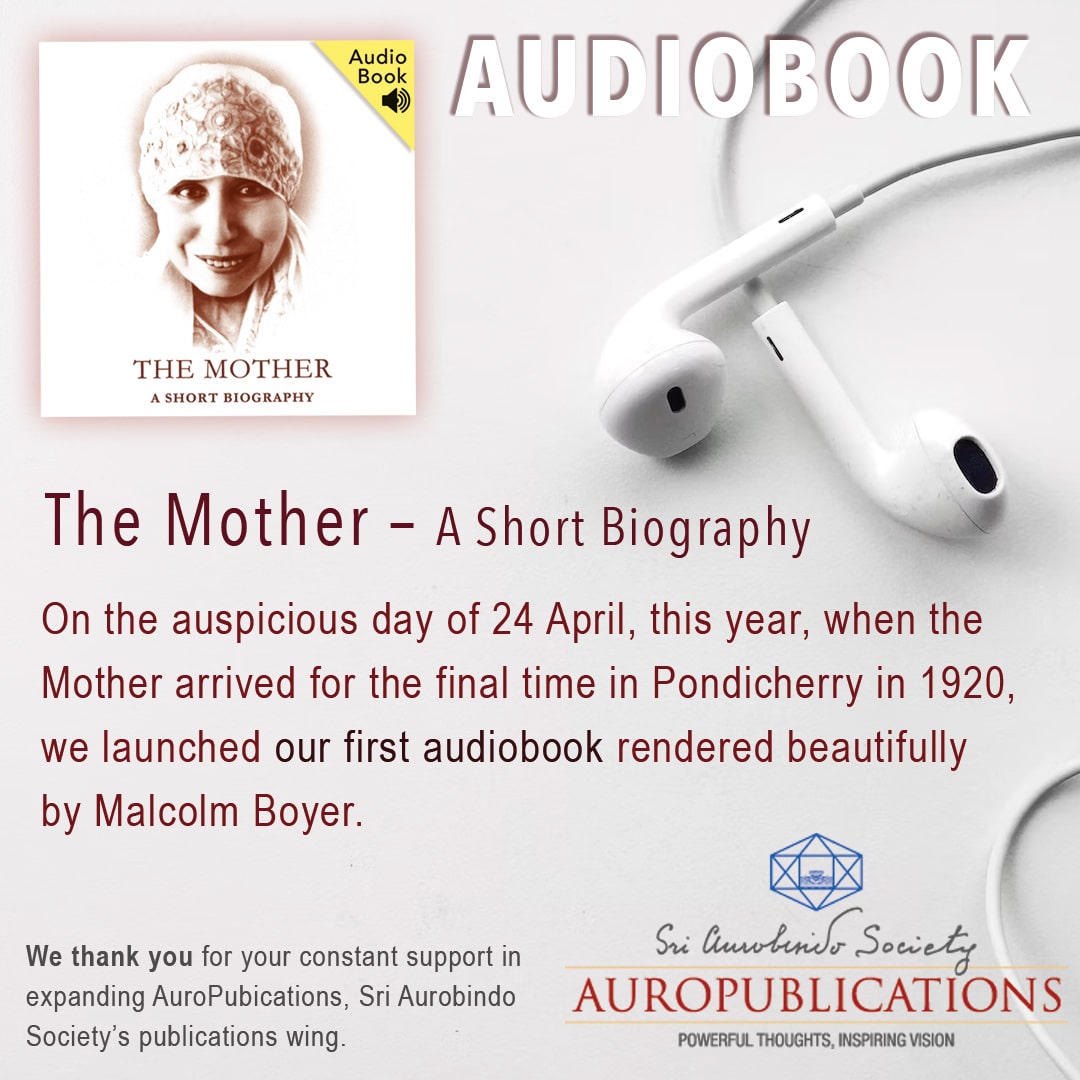 Extremely pleased to announce that on the auspicious day of 24 April this year, when the Mother arrived for the final time in Pondicherry in 1920, AuroPublications released its first audiobook, The Mother – A Short Biography, rendered beautifully by Malcolm Boyer.
Visit AuroPublications https://auropublications.org/ for online purchases
Visit Aura Bookstore at 16 Goubert Avenue (Beach Road), Pondicherry, to pick up a copy.
We're delighted to feature a splendid poem by Sai Manohar C. (PhD) in this issue. Manohar is a silent artist with several hats gifted by the society: Computational chemist, Science editor, Storyteller, Poet and Playwright. None more easy to honour than the other; and in his way of living, none more distinguishable from the other. Spirituality is his ode in gratitude to life.

Manohar was a participant at the two-day retreat – 'Sri Aurobindo and the New Age' – organized by Renaissance-AuroBharati – held at Sri Aurobindo Dhama in Bommasandra, Karnataka, earlier this year.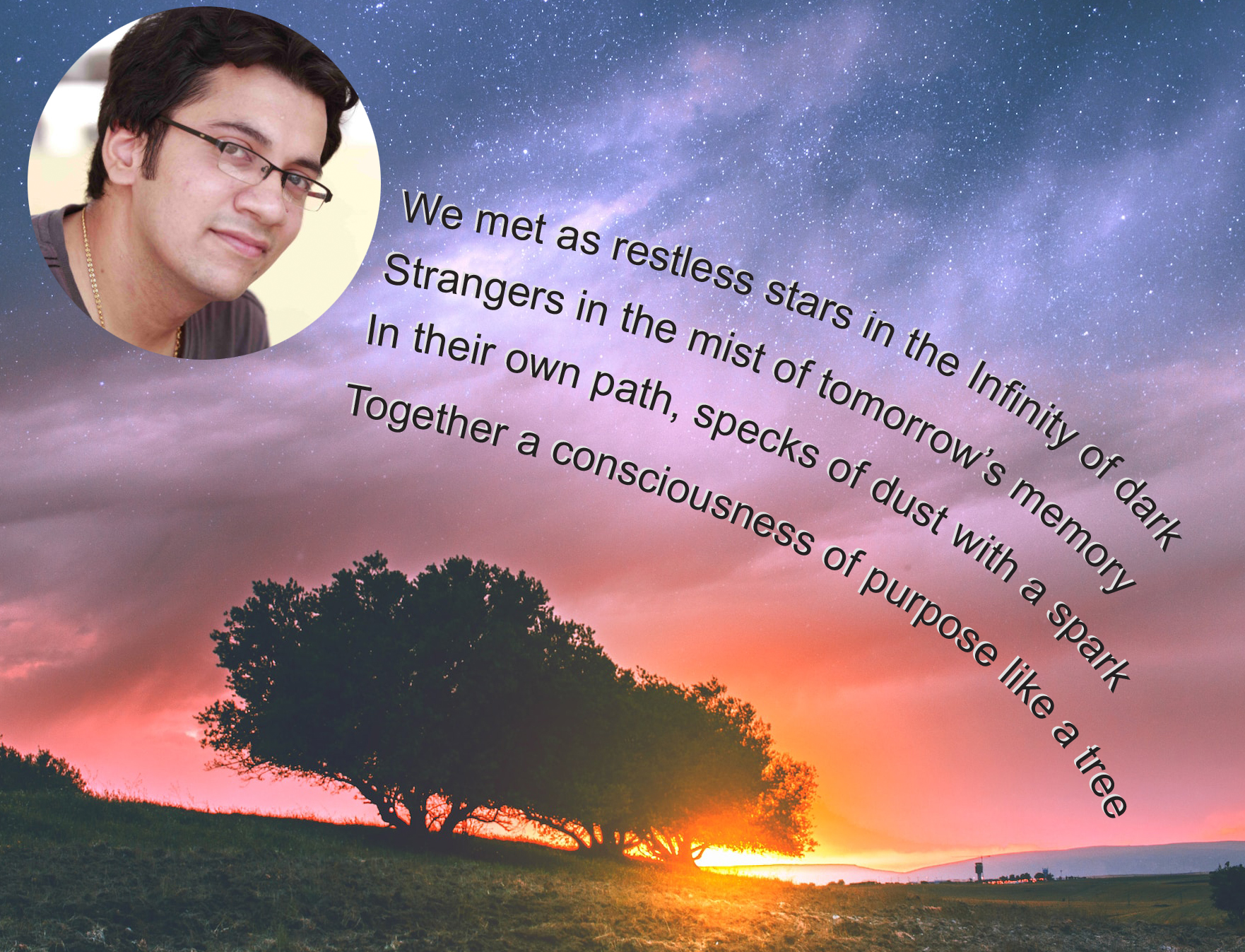 Truth & Beauty
Sri Aurobindo Dhama (Mekedatu)
by Sai Manohar C.
We met as restless stars in the Infinity of dark
Strangers in the mist of tomorrow's memory
In their own path, specks of dust with a spark
Together a consciousness of purpose like a tree
Gathering the fragile remnants of times' norm
Each hand – its own stroke on canvas of reason
The architects of truth's beauty without its form
Prayer to passion: awakening as breath of each season
After a night of lamps in symmetric dreams spent
Transformation of a seeker to the morning river whole
Calm as smiling flowers in potential to be Her instrument
In four directions, three steps of mine, two avatars, one soul
(…is all we need to embrace life with a smile!)

Student: Teacher! Would you punish me for something that I didn't do?
Teacher: Of course, not.
Student: I didn't do my homework.
Wife: What are you doing?
Husband:  Killing mosquitoes.
Wife: How many did you kill?
Husband:  Total 5.  Two females and 3 males.
Wife: How do you know their genders?
Husband:  Two near mirror and three near beers.
Son: Mom, I got a hundred in school today!
Mom: That's great. What in?
Son: A 40 in language and a 60 in Math.
Courtesy: Many sources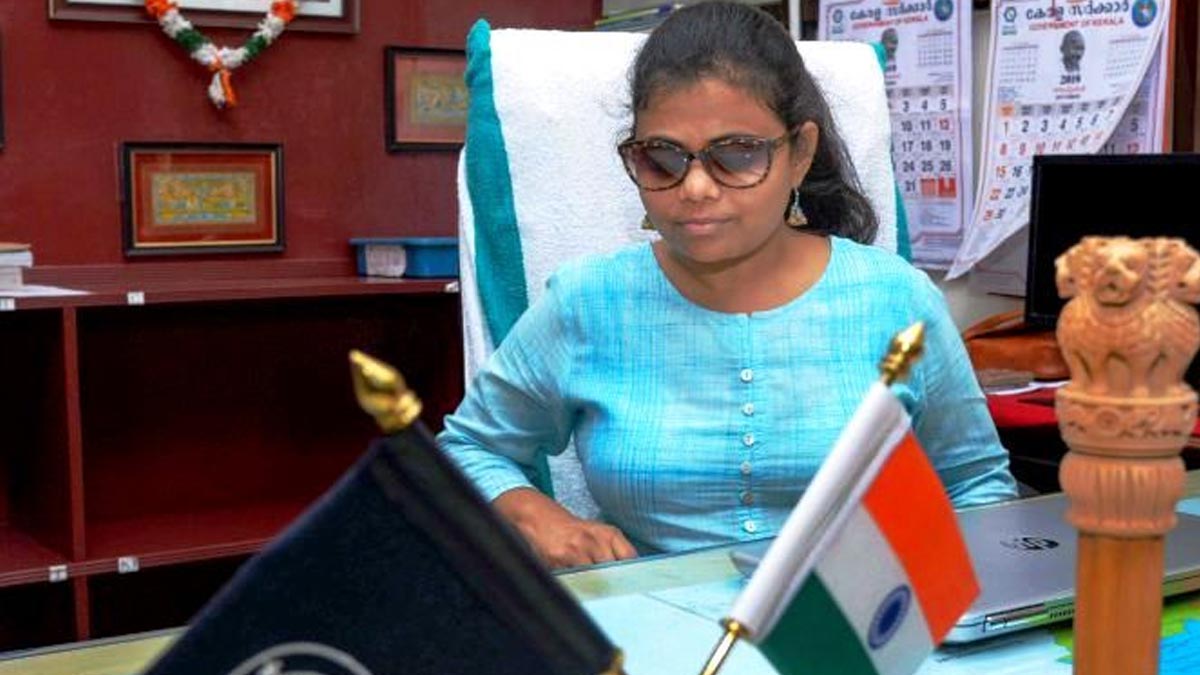 Cracked UPSC without Coaching
Pranjal Patil's exceptional journey as India's first visually impaired Indian Administrative Service (IAS) officer is a testament to her personal triumph and an embodiment of the power of human resilience.  What is special about Pranjal is that she has cracked the UPSC without attending any coaching classes at all.