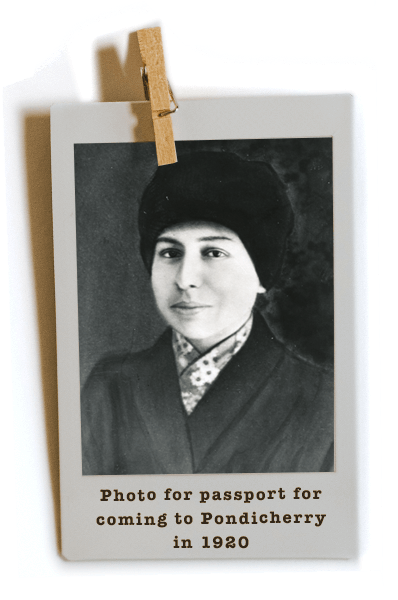 Pondicherry is the chosen place for the Divine Mother for Her Divine work. After Her first visit in 1914, Mirra Alfassa returned to Pondicherry in 1920 on April 24, to permanently stay and work on Sri Aurobindo's supreme purpose of human evolution, as the Mother of Sri Aurobindo Ashram.
The following is a conversation the Mother had with the sadhaks where she talks about her final return to Pondicherry.      
But this was merely the beginning of my vision. Only after a series of experiences – a ten months' sojourn in Pondicherry, five years of separation, then the return to Pondicherry and the meeting in the same house and in the same way – did the end of the vision occur…. I was standing just beside him. My head wasn't exactly on his shoulder, but where his shoulder was (I don't know how to explain it – physically there was hardly any contact). We were standing side by side like that, gazing out through the open window, and then together, at exactly the same moment, we felt, 'Now the Realization will be accomplished.' That the seal was set and the Realization would be accomplished. I felt the Thing descending massively within me, with the same certainty I had felt in my vision. From that moment on there was nothing to say – no words, nothing. We knew it was that.
Read More
Lights on Life
Pulses of truth that clears up life's pathway and makes it a joyful and confident journey
Questions and Answers
Our ordinary life is fraught with doubts, confusions and questions on its various aspects. Our Questions and Answers section is a compilation of questions on multiple subjects, asked by aspirants to Sri Aurobindo and The Mother and the answers given by Them. Please visit - an answer may be awaiting you, even if you do not have a question.
Make a firm resolution to overcome your weaknesses and you will see that it is not so difficult as it seems.
– The Mother

Guidance
On life's journey, we are sometimes struck by a distressing obstacle in our path, numbing our strength and capacities to move ahead. Or it could also be a strong aspiration that blindly seeks an expression. At these times, if we concentrate and sincerely search for an inner guidance, it does somehow reach us through some means and a path opens up, almost like miracle! If you are in a situation like this, try our Guidance section and see if it helps. Do share your experience with us.
Events and Announcements
Glimpses of recent activities at SAS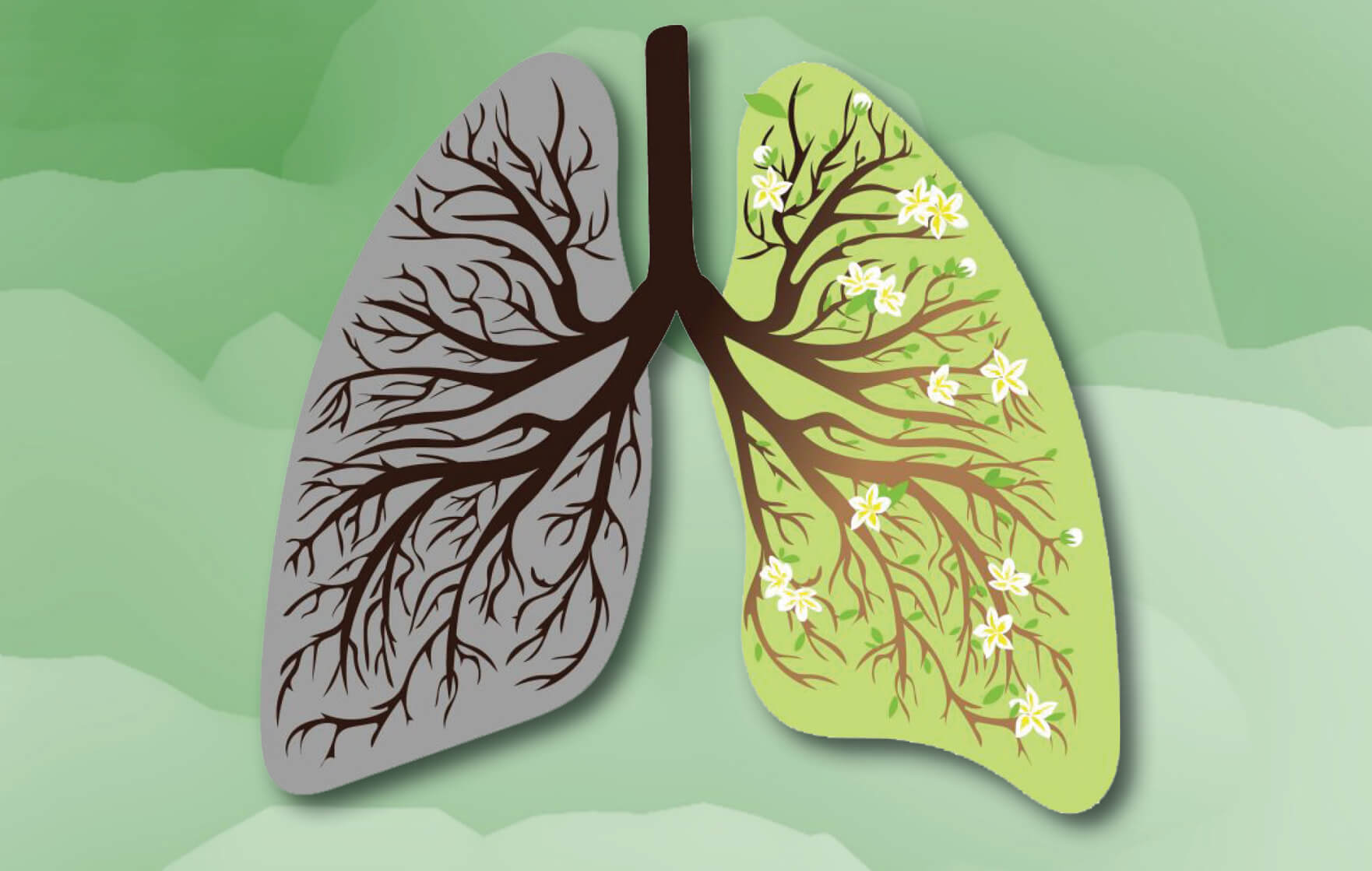 A Consciousness Approach to Asthma & Lung Health
Join Dr. Yogesh Mohan on a journey of inner healing through the Consciousness Approach, which is believed to be the ultimate solution for all ailments. This online workshop, scheduled from April 25 to 29, 2023, will have a special emphasis on individuals suffering from asthma and lung-related health issues. The aim of this workshop is to help individuals tap into their inner healing potential. Make sure to register and not miss out on this opportunity.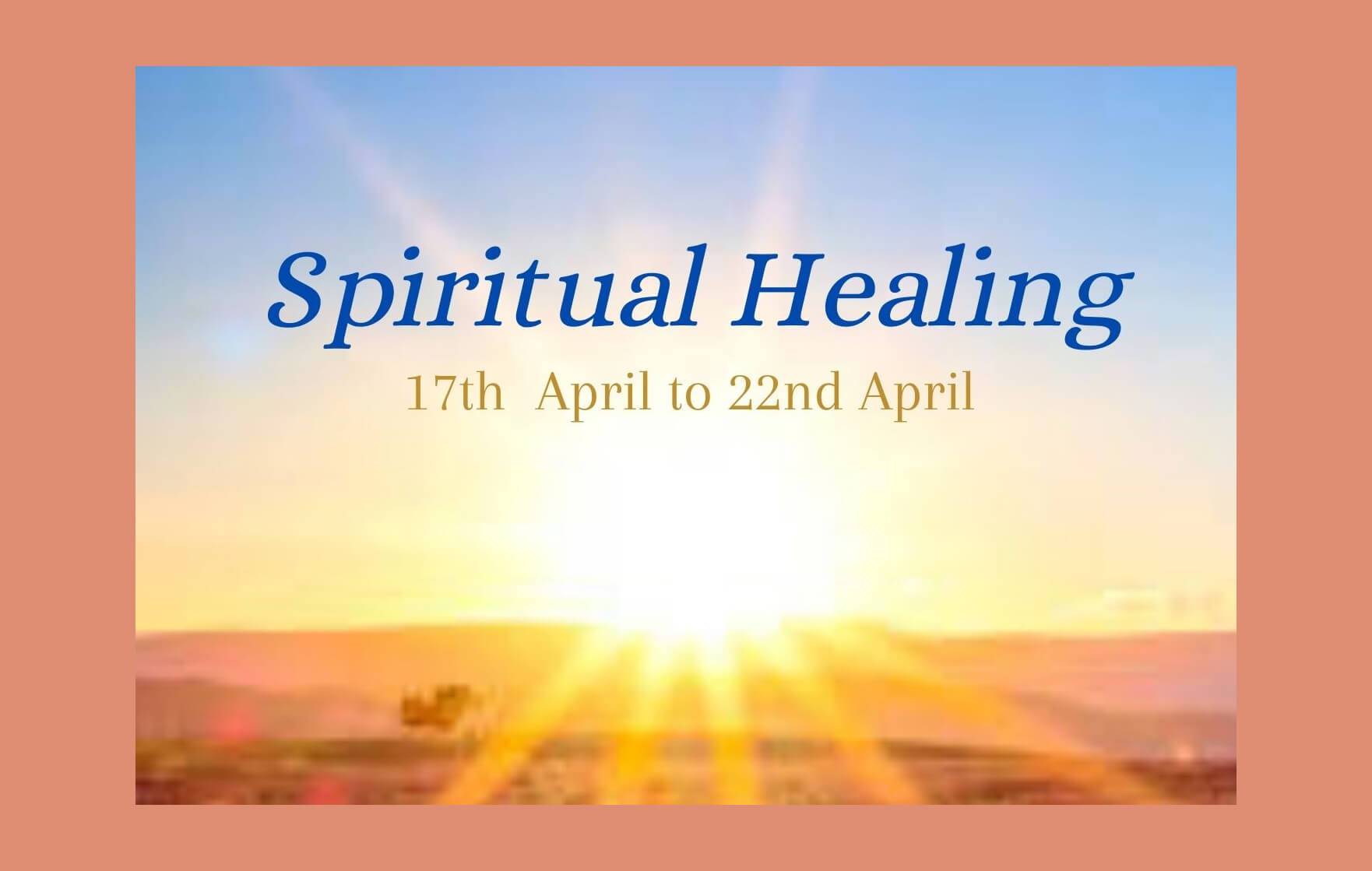 Workshop on Spiritual Healing
In their series "Towards Self-Perfection", AuroYajna will delve into the subject of 'Spiritual Healing' this week. Join their Online and Live workshop starting from April 17, 2023, where one can invoke Higher Forces to aid in the process of focusing on the Inner Self and healing through yogic practices. By shifting our focus inwards, we can achieve positive outcomes. Everyone is welcome to participate.
Multitasking AuroSakhis
Around 20 AuroSakhis of SARVAM underwent training early this April to develop a healthy daily routine by practicing basic yoga, pranayama and meditation techniques. Later, these AuroSakhis led sessions for 350 elderly women who were experiencing health issues related to their age, where they guided them in pranayama and basic exercises. These elderly women, who had been neglected by their families, were brought together and taught the significance of self-care by the AuroSakhis.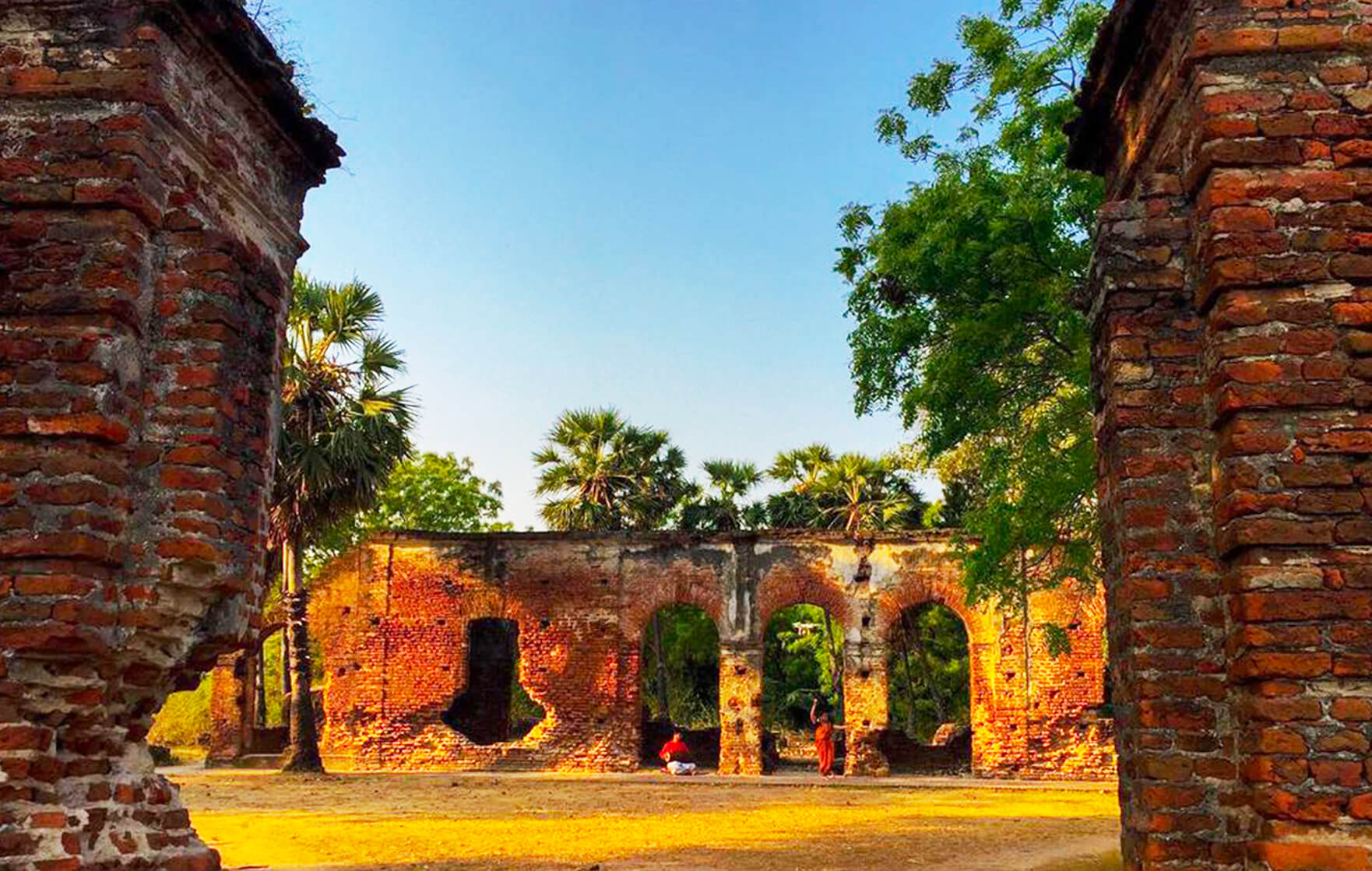 Monuments and Heritage Sites of Puducherry
AuroBharati will be organizing a webinar titled "Monuments and Heritage Sites of Puducherry: History, Architecture, Culture & International Recognition as World Heritage City" to commemorate International Day for Monuments and Sites. Individuals who are keen to learn about Pondicherry and its rich cultural heritage are encouraged to register for the Zoom webinar on April 18, 2023, at 04.30 p.m., which is open to all.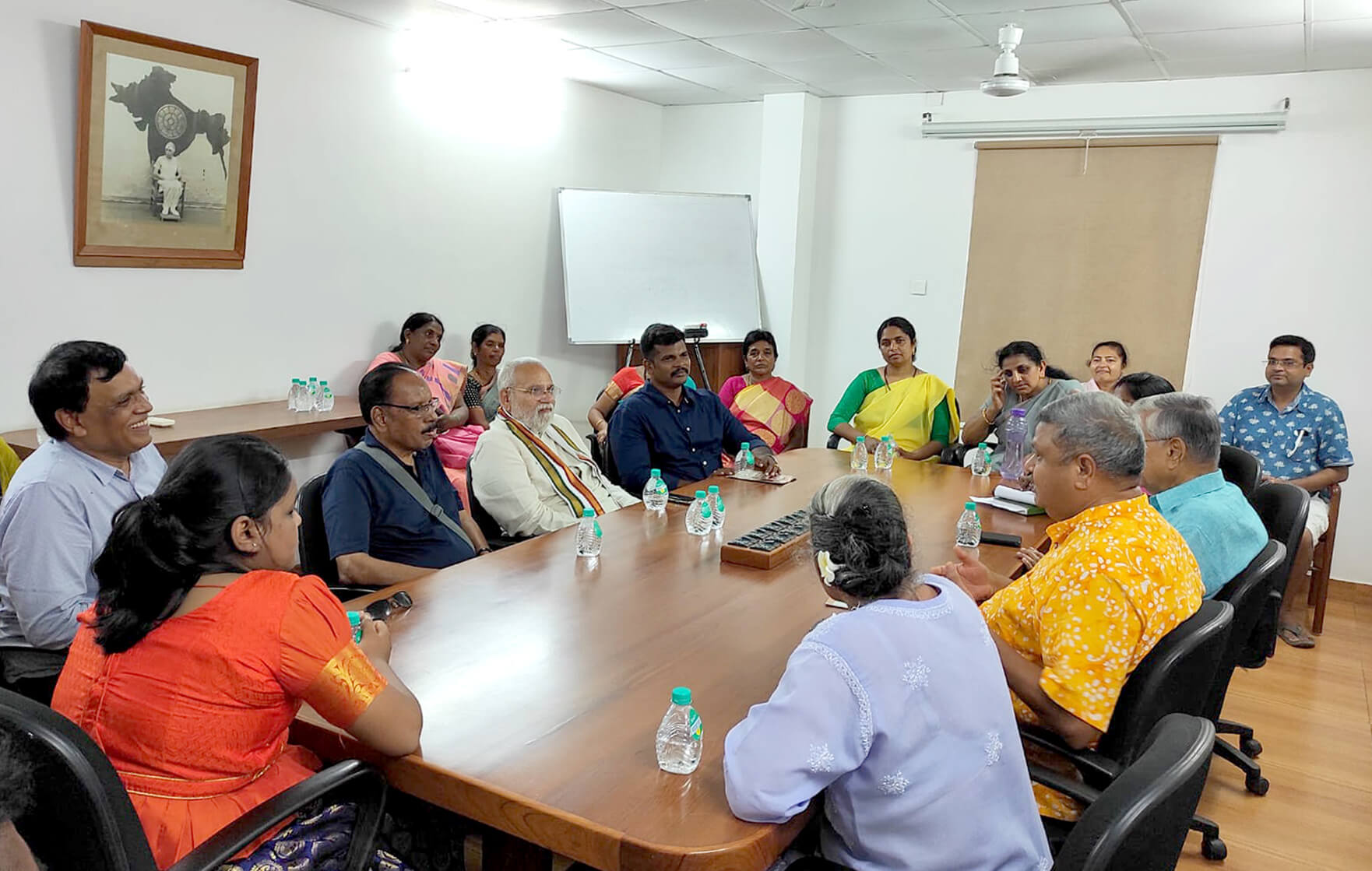 Partnership Meeting with Stakeholders for Developing AuroKrishi Project
A partnership meeting was held at Society House to discuss the development of the AuroKrishi Project, which is a part of the School of Natural Farming initiative. This project aims to provide training in natural farming to small lady farmers, war veterans and war widows. Sri Aurobindo Society collaborated with notable organizations such as RDO trust, The Golden Hands, First World Community Organic Farming and ICCOA to frame the project road map and discuss its procedures and outcomes.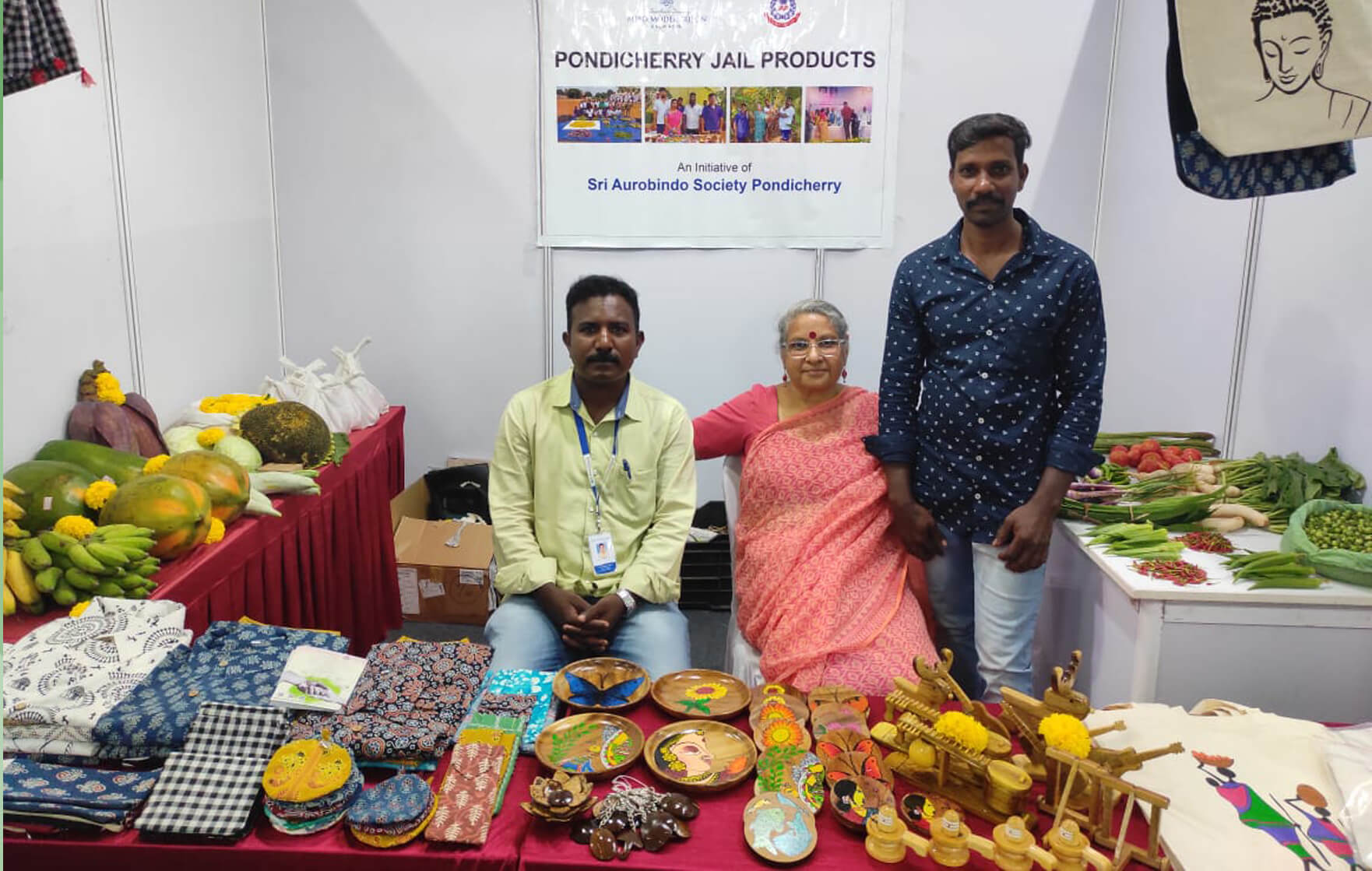 Second Chance
The products created by prisoners of the Pondicherry Central Prison are marketed under the brand name "Second Chance". On April 1, 2023, Auro Model Prison was invited by Market of India to participate in their Native India Festival in Chennai and showcase their brand. In addition to the produce grown in the prison, hand-crafted products made by the prisoners were also displayed at the stalls. The crowd was captivated by the intricate quality of the work and extended enthusiastic support for both the produce and products. Know More:
Seeds of Light
Seeds of Light is an artistically produced booklet containing 101 inspiring thoughts compiled from the writings of the Mother. As an offering on her 145th Birth Anniversary, AuroMedia has taken the initiative of converting this print media into visual media. You are invited to watch the fifth video of this series. Stay with us to watch the other videos which will be shared in the future.
Sri Aurobindo: A New Dawn
A Happy Update!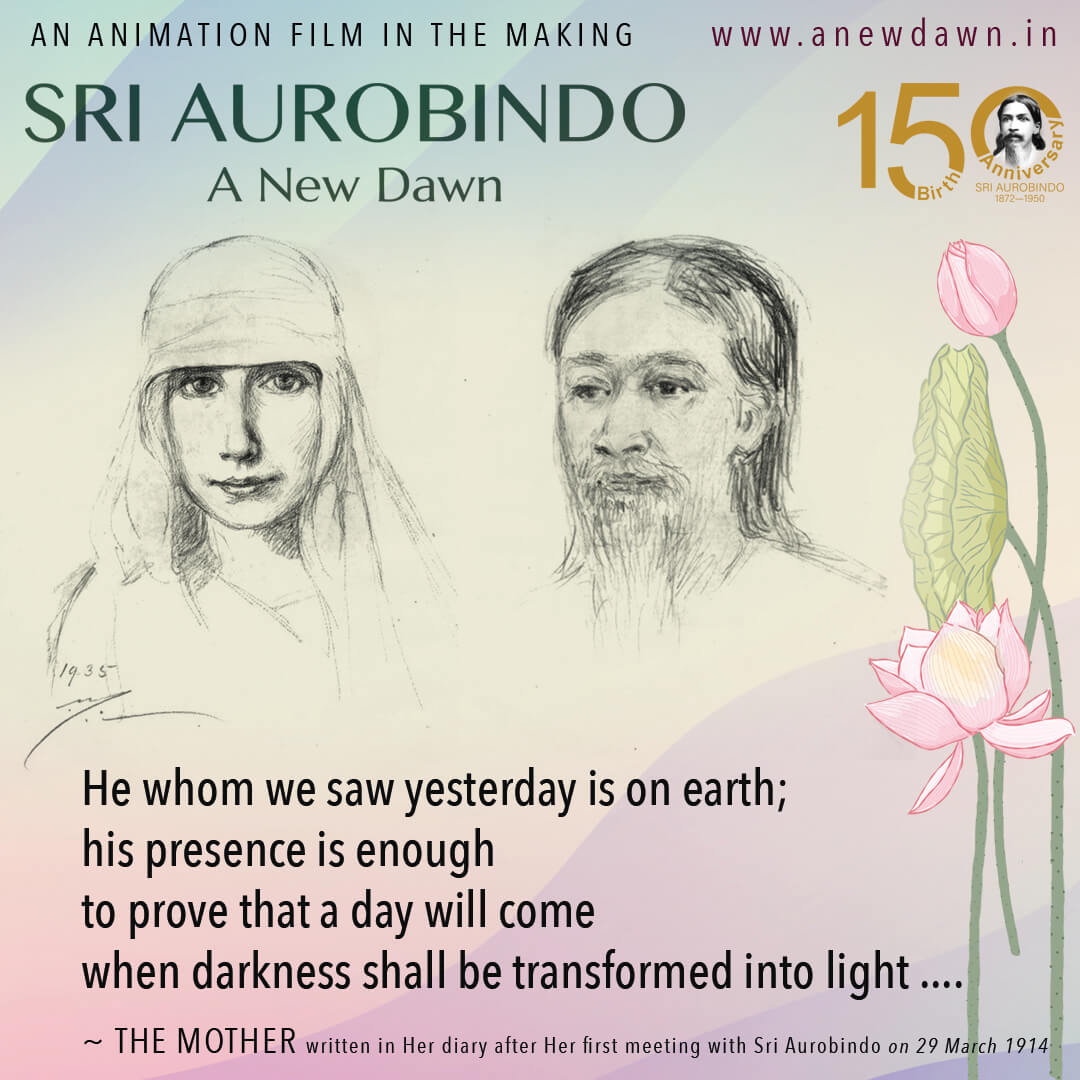 An inspirational animation film 'Sri Aurobindo: A New Dawn' is being made by Sri Aurobindo Society for the youth of India and the world, on Sri Aurobindo's life, as an offering for the 150th birth anniversary of Sri Aurobindo.
On the occasion of the first arrival of the Mother on 29 March 1914, we are happy to share that the making of the Animation film has moved into the Colouring Stage and the Film is moving steadily towards the release date of 15 August 2023. 
 Join hands to make this inspirational film!
AuroPublications, the publications division of the Sri Aurobindo Society, publishes spiritually themed books and creates multimedia and audio-visual products with deep insights and values. There is a special focus on Integral Yoga and the vision of Sri Aurobindo and the Mother.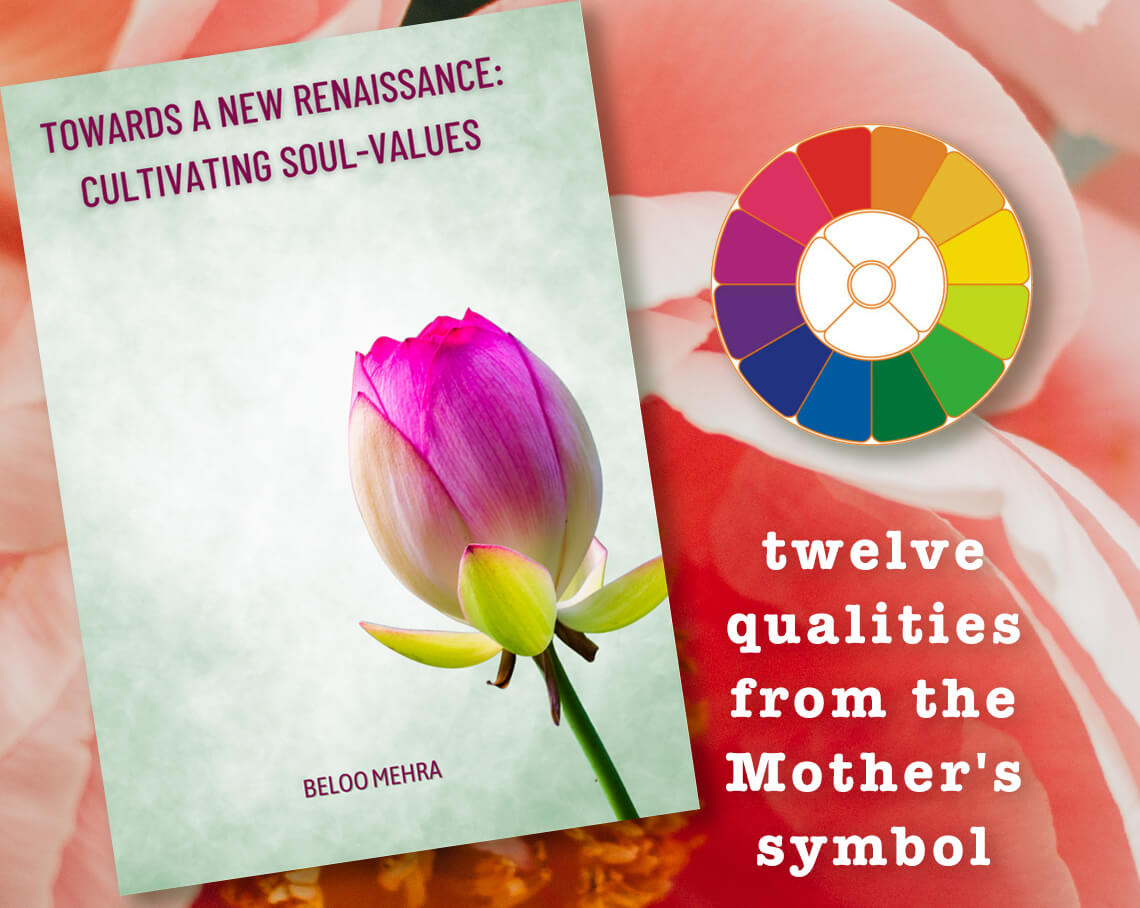 Toward a New Renaissance: Cultivating Soul-values
This is the latest offering in free e-books available from AuroPublications. It weaves together selected insights from Sri Aurobindo and the Mother on twelve qualities from the Mother's symbol and presents them in the context of original write-ups by the author. These write-ups were first composed as editorials for twelve issues of Renaissance, the monthly online journal of Sri Aurobindo Society.
Read More
Dr. Sudevi Basu is an Environmental Engineer and a passionate advocate for sustainable community-based waste management systems. She is working as faculty of Biotechnology Engineering at Sir M. Visvesvaraya Institute of Technology, Bengaluru, India. She is a member of Sri Aurobindo Society, Puducherry, and a devotee of the Mother and Sri Aurobindo. Her hobby includes reading technical and spiritual books, nature photography, writing articles, short poems, etc.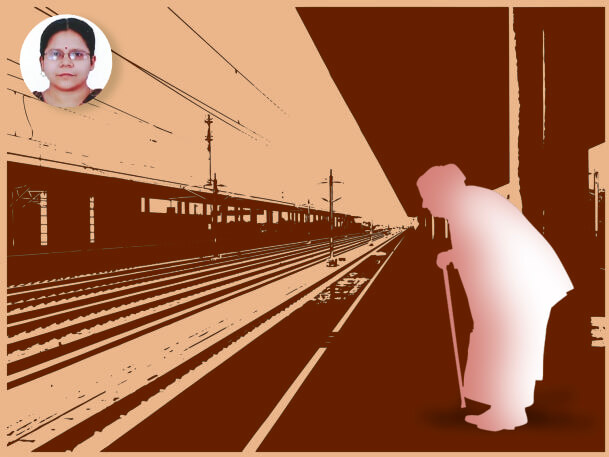 Life in Oblivion – Outcome of Modern Lifestyle!!
At a railway station, I met this lady,
Dirty, torn clothes draping her modesty.
Hunched back and stick as an aid,
She stood in quietude under a shade.
Read More
(…is all we need to embrace life with a smile!)
My memory has gotten so bad, it has actually caused me to lose my job. I'm still employed. I just can't remember where.
The trouble with being punctual is that nobody's there to appreciate it.
Me: Can you teach me yoga?
Yoga instructor:  How flexible are you?
Me: I cannot make it on Saturdays and Sundays
I get plenty of exercise – jumping to conclusions, pushing my luck, and dodging deadlines.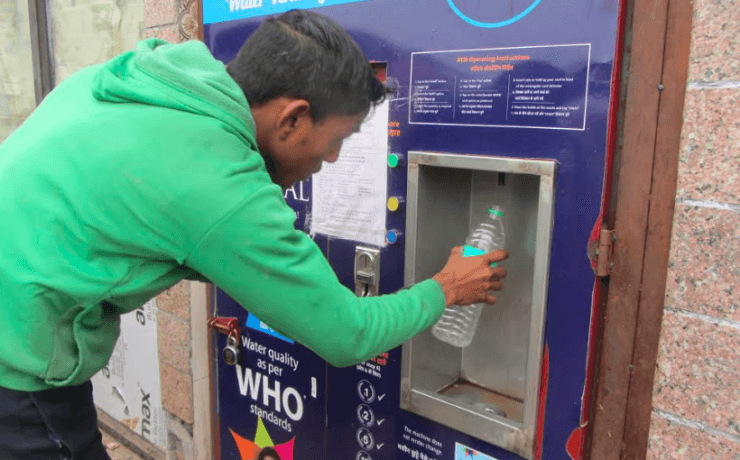 Clean Water – A Birth Right
Gone are the days when we got currencies from ATMs.  Now is the time, to get fresh water from ATMs.  With a population of 18% of the world, India only has access to 4% of the planet's fresh water resources, creating a significant imbalance between supply and demand. Access to clean water not only improves public health but also supports economic growth and social development. To address this issue, BOON, a project by a mother and son duo from Gurugram, is establishing water ATMs across the country. Let's support these sustainability initiatives.
Courtesy: The Better india