Animals are such agreeable friends—they ask no questions; they pass no criticisms.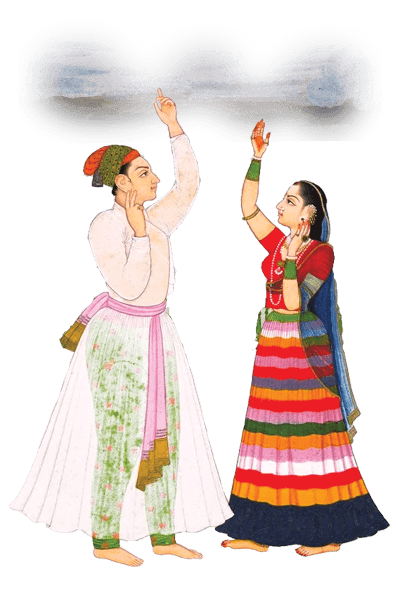 The Mother on Gender Equality
August 26 is celebrated as Women's Equality Day.  Let us find out what the Mother has said about gender equality.  The Mother traces the differentiation between masculine and feminine genders to the way the primordial cause of creation of the universe has been explained in many ancient traditions. She adds that both men and women are in several ways enslaved to each other. And to deal with the problem of superiority and inferiority, one must free oneself from all the inner enslavement and treat both the genders with perfect equality.
Lights on Life
Pulses of truth that clears up life's pathway and makes it a joyful and confident journey
Questions and Answers
Our ordinary life is fraught with doubts, confusions and questions on its various aspects. Our Questions and Answers section is a compilation of questions on multiple subjects, asked by aspirants to Sri Aurobindo and The Mother and the answers given by Them. Please visit - an answer may be awaiting you, even if you do not have a question.
 In any case, whatever happens and whatever you do, do not allow FEAR to invade you.
       The Mother 

Guidance
On life's journey, we are sometimes struck by a distressing obstacle in our path, numbing our strength and capacities to move ahead. Or it could also be a strong aspiration that blindly seeks an expression. At these times, if we concentrate and sincerely search for an inner guidance, it does somehow reach us through some means and a path opens up, almost like miracle! If you are in a situation like this, try our Guidance section and see if it helps. Do share your experience with us.
Events and Announcements
Glimpses of recent activities at SAS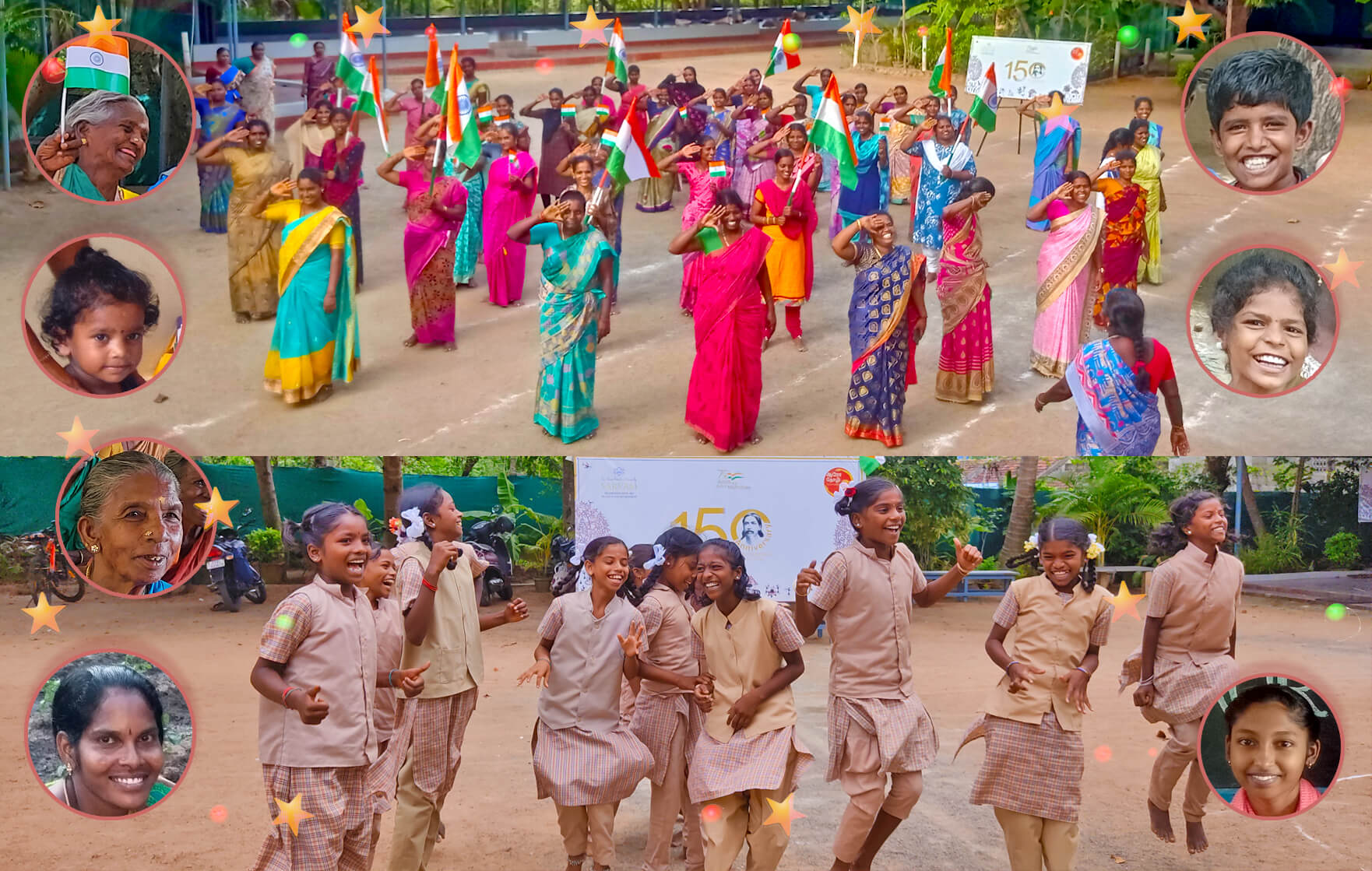 Trainings and celebrations @SARVAM
It was celebration time at SATYAM Centre not only for the children but also for the elders! With great enthusiasm and patriotism, SARVAM celebrated Sri Aurobindo's sesquicentennial birthday and India's 75th Independence Day which continued for 15 days. SARVAM also conducted a one-day capacity-building training, in association with Shanti Ashram, Coimbatore, for its teachers on 'Child Safety'.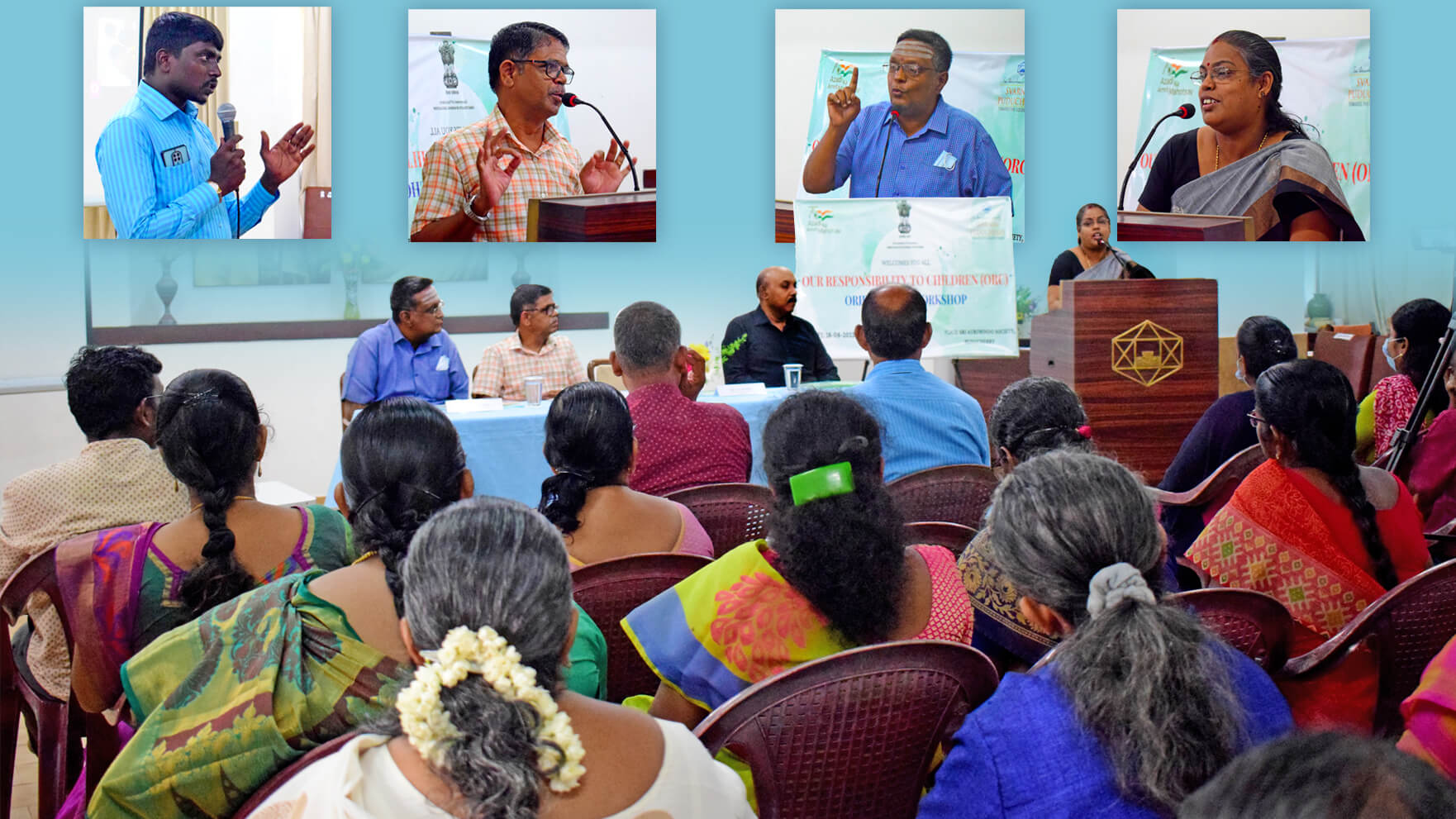 Orientation programme for Heads of Schools and Nodal Teachers
'Our Responsibility to Children' is an initiative of SVARNIM Puducherry in association with the Education Department of Pondicherry. This academic year, 25 additional government schools have been included, increasing the total to 50! SVARNIM conducted an orientation programme for heads of institutions and nodal teachers at the Society House on 18 August, 2022. A neat presentation was made by the ORC team about the process and its future course of action. Smt. V.G. Sivagami, Joint Director, Directorate of School Education, Shri Nadanasabhapathy, Deputy Director of Women Education, Directorate of School Education and R. Ramakrishnan, ADPC, Samagra Shiksha and Directorate of School Education felicitated the occasion.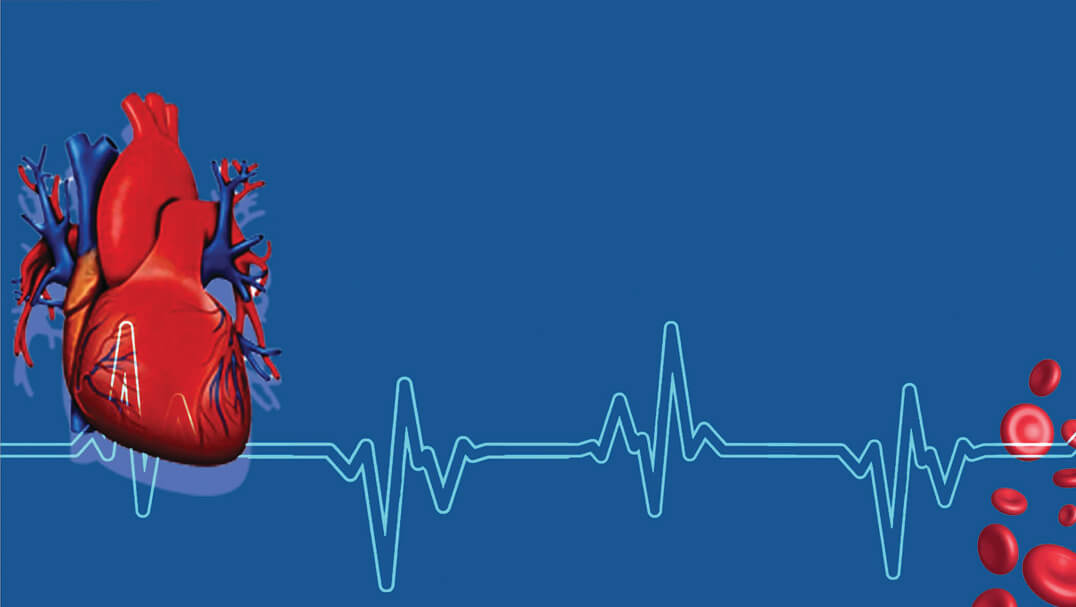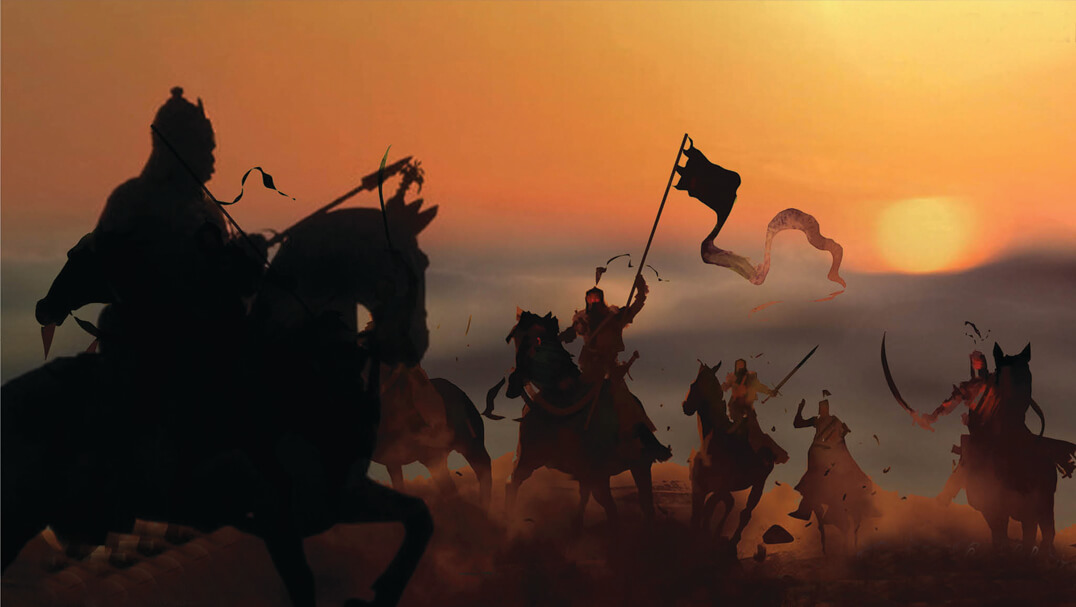 Workshops conducted by NAMAH
NAMAH, the Journal of Integral Health has lined up a few beneficial workshops this September. The first one is on healing the heart which would reveal how through a radical new way, that is, via consciousness, heart-related diseases can be addressed. Block the first three Saturdays of September to participate in the Healing your Heart workshop with Dr. Yogesh Mohan. The second one is on "Aryan Spirit" – in which Dr. Monica Gulati would help us discover the Aryan spirit buried in us, which is from September 6 to 9, 2022.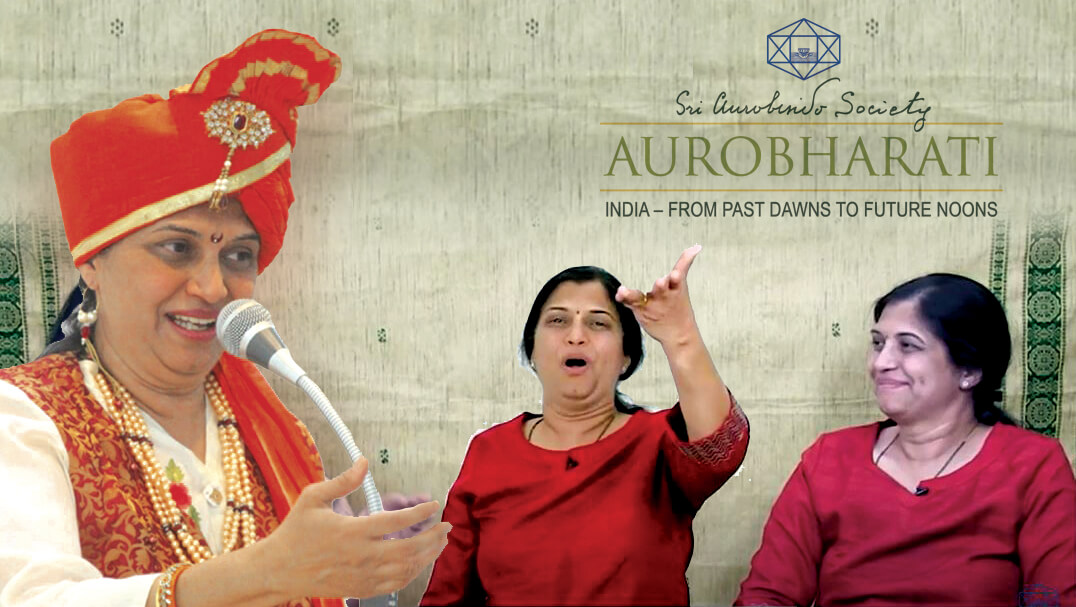 Vinata Joshi talks on 'Powada', a story-telling performance
In AuroBharati's 'Insightful Conversations' series, authors, artists, performers, educators, story-tellers and other creative individuals are showcased who have been keeping alive, reviving and rendering new forms and expressions to the timeless spirit of Indian culture, history and civilization. In this instance, there was a discussion with an accomplished and highly acclaimed Powada performer — Mahila Shahir Vinata Joshi, who shared a brief history and background of this oral performance art form. Originating in Maharashtra, this art form has been popular since the times of Chhatrapati Shivaji and combines story-telling, poetry, music and theatre arts. Powada has been traditionally used to disseminate the stories of warriors and courageous men and women.
Celebrations at the Centres and Branches
Almost all the centres and branches of Sri Aurobindo Society celebrated the 150th birth anniversary of Sri Aurobindo and the 75th year of India's independence. The celebrations were simple yet remarkable. Here are some photos that you can surely feast your eyes on!

Poetry, Music & Book readings @AURA
Over July/August 2022, The Brown Critique and AURA have been hosting thoroughly engaging and fascinating events. The first event on 23 July 2022 was co-hosted by Pondicherry Poets, in which seven Pondicherry-based talented poets read their work apart from mesmerizing the audience with music (Rabindrasangeets) and Sanskrit poetry. On 5 and 19 August, a couple of extraordinary book readings left the audience spell-bound – the first one was by Dr. Justin Henry, a Lecturer in Religious Studies at Georgia College & State University, USA, who presented his book – Ravana's Kingdom: The Ramayana and Sri Lankan History from Below. While Narendra Murthy, who is currently a full-time volunteer at the Sri Aurobindo Society in Pondicherry, read from his enchanting book, Eating His Money – The Antics of a Metaphysical Clown (Alcove Publishers, Gurgaon).
The Transformation @ Naya Janma
August 2022 is of immense significance in our nation's history. The date 15th August has not only ushered in our 75th year of independence but is also the 150th birth anniversary of the person who inspired leaders who fought for India's independence and was identified as the 'Master Mind' by the British for ousting them from India. On this auspicious occasion of the 150th Birth Anniversary of Sri Aurobindo (15th August 2022), Sri Aurobindo Society, Puducherry and Kolkata's Sukriti Foundation have made a documentary film on Sri Aurobindo. It portrays this pioneering leader of the Freedom Movement and revolves around the period 1908 to 1909 when Sri Aurobindo was in jail in Alipore in Kolkata. Entitled 'The Transformation' in English and 'Naya Janma' in Hindi, you can watch both versions of the film on YouTube.
Sri Aurobindo: A New Dawn – Film in the Making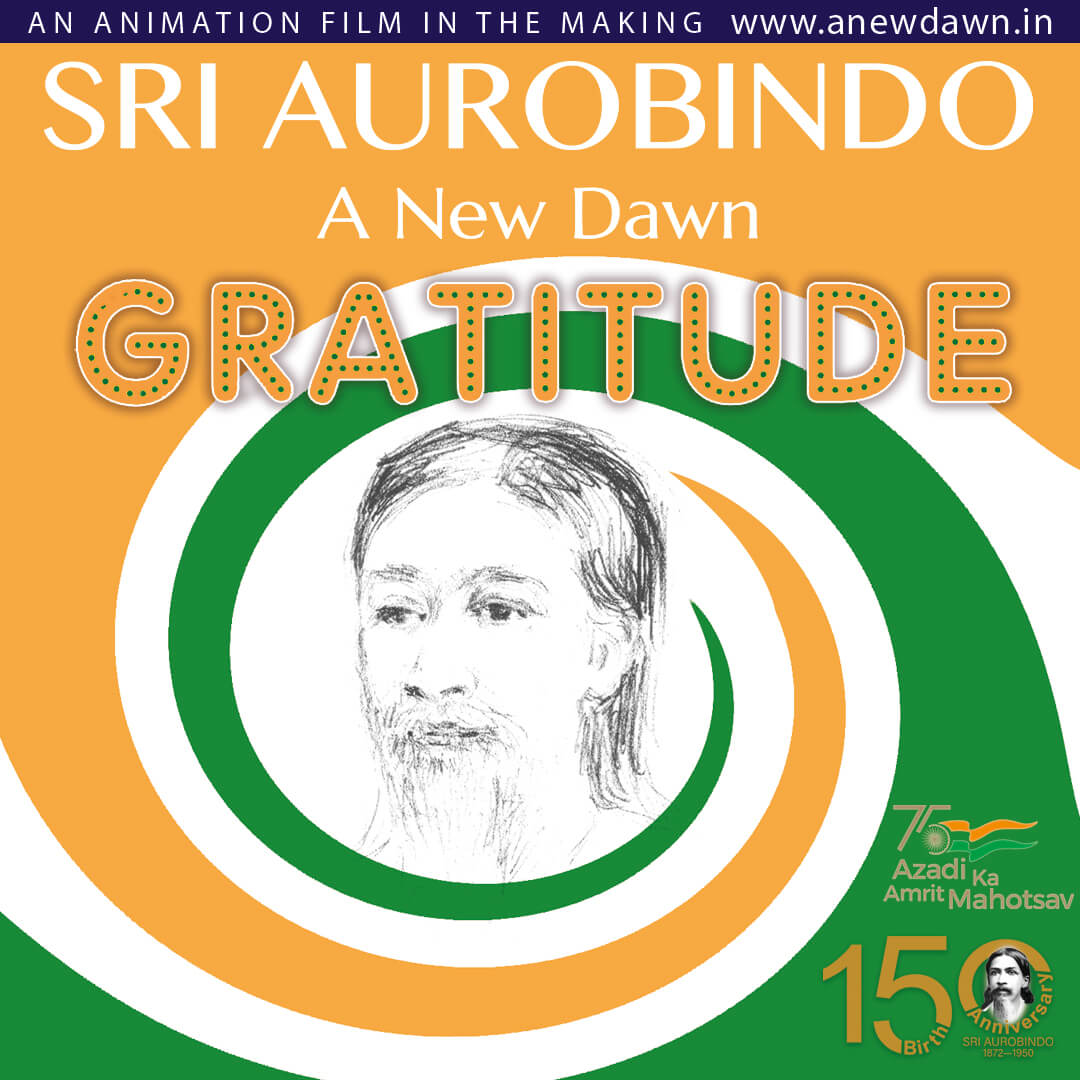 An animation film 'Sri Aurobindo: A New Dawn' is being made by Sri Aurobindo Society to inspire the youth of India and the world, through the story of Sri Aurobindo and his immense contribution to the renaissance of India. This is our offering for the 150th anniversary of Sri Aurobindo's birth.
In this auspicious month of August of the year 2022, when India and Sri Aurobindo celebrate their 75th birth anniversary and 150th birth anniversary respectively, we are happy to announce that the donations collected have reached 75% of the estimated budget of Rs. 2.25 crores. On this joyous occasion we wish to express our immense gratitude to all the donors and well-wishers of this inspiring project.
Intense work is ongoing on getting the Film to be released by early 2023, and as soon as the date of Release is fixed, we will let you all know.
We are also happy to share the series on five dreams of Sri Aurobindo, containing the message by Sri Aurobindo delivered on the eve of 15th August, 1947.
Let us join hands to make this inspirational film! Donate
Understanding Contemporary India in the light of Sri Aurobindo
by Dr. Beloo Mehra
AuroPublications, the publications division of the Sri Aurobindo Society, publishes spiritually themed books and creates multimedia and audio-visual products with deep insights and values. There is a special focus on Integral Yoga and the vision of Sri Aurobindo and the Mother.
Of our featured title Understanding Contemporary India in the light of Sri Aurobindo by Dr. Beloo Mehra (2022), Dr. Joseph Cronin of Antioch University, Yellow Springs, Ohio, says the book is, "A beautifully crafted work that traces those peaceful spurs and guided trajectories of India's cultural and spiritual Shakti as it is carefully cultivated in the traditions that Sri Aurobindo sewed in India more than 100 years ago, this book serves not only as an introduction to the spiritual journey brought forward through Sri Aurobindo's genius, but it may also serve as a spiritual guide for those seeking an inward balance to match the turmoil of a world in transition."
Visit AuroPublications for online purchases, or visit Aura Bookstore on 16 Goubert Avenue (Beach Road), Pondicherry, to pick up a copy.
(…is all we need to embrace life with a smile!)
What's the difference between a guitar and a fish?
You can tune a guitar, but you can't tuna fish.
What do you say to the anxious carpenter who finishes his work ahead of schedule?
You nailed it!
Which animal is the least trustworthy?
Cheetahs!
Meet the Snake man of Uttrakhand
He does not know about PETA or animal rights, yet he is an animal rights activist.  Mukhtar Ali, a painter by profession, has been rescuing snakes, not just one or two but thousands, in the last couple of months.  When the law says it is illegal to hold animals captive, who gave us the right to kill them?  Listen to the story of Mukhtar Ali; let us pledge not to harm animals that come near us…