Atoms are driven by consciousness. In proximity to love, they move in harmonious collaboration with other atoms. When in proximity to fear, they become disharmonious and chaotic. We choose each moment the energy that surrounds us.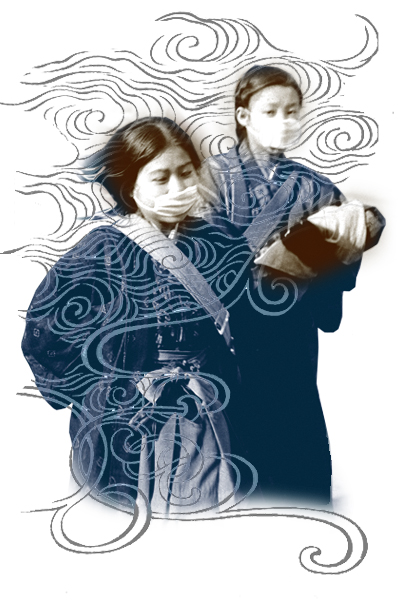 Viruses and microbes are those invisible microscopic demons, that can conquer even the mightiest of humans. Currently, entire humanity seems to be under the siege of one of their novel complex form – COVID-19. This little form of virus with its baffling mutational nature, seems to be highly conscious. Makes us wonder, what is the source of these microbes? What is their reality? Here is a narration from The Mother of Her own experience of a similar pandemic in Japan and Her realization of the occult basis of microbes.
Lights on Life
Pulses of truth that clears up life's pathway and makes it a joyful and confident journey
Our ordinary life is fraught with doubts, confusions and questions on its various aspects. Our Questions and Answers section is a compilation of questions on multiple subjects, asked by aspirants to Sri Aurobindo and The Mother and the answers given by Them. Please visit - an answer may be awaiting you, even if you do not have a question.
On life's journey, we are sometimes struck by a distressing obstacle in our path. numbing our strength and capacities to move ahead. Or it could also be a strong aspiration that blindly seeks an expression. At these times, if we concentrate and sincerely search for an inner guidance, it does somehow reach us through some means and a path opens up, almost like miracle! If you are in a situation like this, try our Guidance section and see if it helps. Do share your experience with us.
Events and Announcements
Glimpses of recent activities at SAS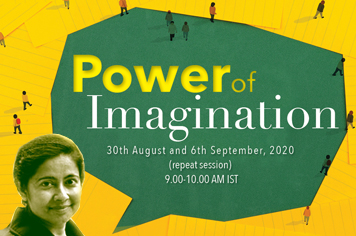 "The imagination is really the power of mental formation. When this power is put at the service of the Divine, it is not only formative but also creative."
-The Mother
Our online sessions, on August 30 and on September 5, aim to help you unravel the secret to discover and unleash your imaginative prowess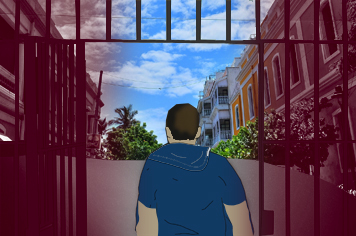 Usually, the term in prison, is a bitter harrowing experience that erodes remnant traces of human values from the convict. Puthiya Nambikkai (A New Hope), a collaborative effort of Sri Aurobindo Society, the Puducherry Police, and Satya Special School, where we aspire to change the imprisonment term to an opportunity for a misled individual to rediscover his true potential, purpose and the right path. Here is the story of Solomon, a convict, who went through our programme, during his imprisonment. He emerged from his prison life, as a reformed individual - empowered and confident - ready to take on life, on a positive gear.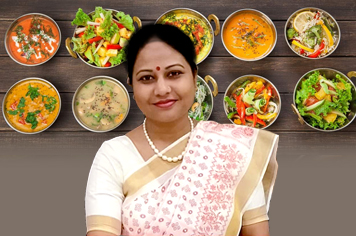 Waking up each day to a deeper self-knowledge and a better human self is an aspiration shared by many. The 7-day National Online Workshop "Towards a New Dawn" was presented in August 2020, by Auro Youth, a unit of Sri Aurobindo Society, in collaboration with Arya Mahila Post Graduate College, Varanasi, to cater to this deep human urge. Practical means of enhancing life skills by understanding and empowering the four dimensions – physical, emotional, mental and spiritual – of human self were discussed in this series of interactive online sessions.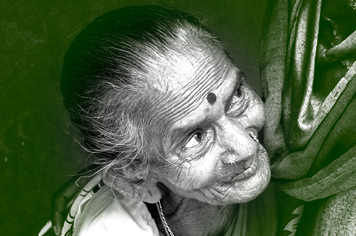 Sanjeevan, literally means 'giving life'. It is the name of our initiative that uses the power of compassion to take care of the dying, chronically or terminally ill and the bed-ridden and the elderly. A unique model of community-based homecare for palliative patients that caters to their physical, psychological and spiritual needs, Sanjeevan has redefined life and death both for the cared and the care-giver.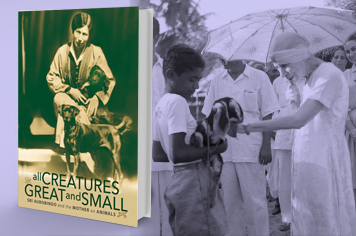 Book release on Animals
`Life is life – whether in a cat, or dog or man.' We are soon coming up with a compilation of such emphatic quotes from Sri Aurobindo and The Mother in a collectible book form, authored by Shonar Joshi, a writer, a social worker and above all, an avid animal lover. This book titled, 'All Creatures Great and Small' will be available soon to quench the thirst of animal lovers.
The tentacles of the COVID-19 pandemic have not spared the education sector. The teachers who were using blackboard are now forced to remodel themselves to teach through handheld screens and tiny microphones. Motivation is not only necessary for the students but also for the teachers to handle the new normal. Shri Ashok Sharma, Training-Head, ZIIEI, is conducting daily Online Motivational Sessions for the teachers.
(…is all we need to embrace life with a smile!)
Court your annoyance carefully or it can entrap you forever. Here is a hearing.
A defendant isn't happy with how things are going in court, so he gives the judge a hard time.
Playing chess is believed to raise one's IQ power and also help in Alzheimer, but these are traditional old-dated stories. Can you believe that chess can help bring in new life to hundreds of special children and visually impaired? Well, young chess champion Devanshi Rathi gives a Checkmate to life by enabling the disabled with this game of the royals.