So long as we are impervious to truth and have to be moved by some hypnotic stimulus, we must know that we lack the capacity for self- government.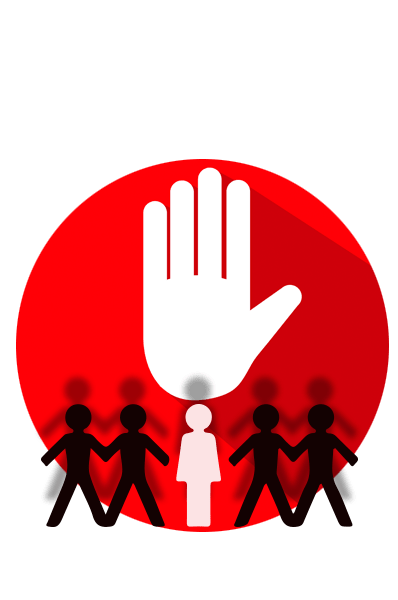 Conquer corruption at its root
Corruption has somehow become a regular part of the worldly affairs. Each time news of a scam comes out, we almost celebrate the genius of the corrupt mind in finding the right loopholes and the perfect scheme to exploit them.
December 9 is observed as International Anti-corruption Day, reminding us of the need to overcome our own passive acceptance of ill-practice of bribery and swindling and to uproot its seeds of possibility from within ourselves.
The link below takes you to an article which lucidly deliberates on ways to change the bribery mindset.
Lights on Life
Pulses of truth that clears up life's pathway and makes it a joyful and confident journey
Our ordinary life is fraught with doubts, confusions and questions on its various aspects. Our Questions and Answers section is a compilation of questions on multiple subjects, asked by aspirants to Sri Aurobindo and The Mother and the answers given by Them. Please visit - an answer may be awaiting you, even if you do not have a question.
Inspiration
Self-mastery is the greatest conquest, it is the basis of all enduring happiness.
– The Mother

On life's journey, we are sometimes struck by a distressing obstacle in our path, numbing our strength and capacities to move ahead. Or it could also be a strong aspiration that blindly seeks an expression. At these times, if we concentrate and sincerely search for an inner guidance, it does somehow reach us through some means and a path opens up, almost like miracle! If you are in a situation like this, try our Guidance section and see if it helps. Do share your experience with us.
Events and Announcements
Glimpses of recent activities at SAS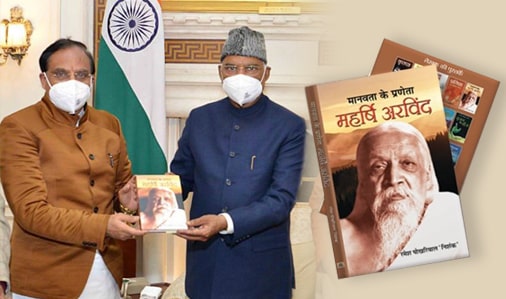 Dr. Pokhriyal Nishank's research on Sri Aurobindo
Dr. Ramesh Pokhriyal ` Nishank ' Hon'ble Minister of Education, Government of India, presented his book, MANAVTA KE PRANETA - MAHARASHI AUROBINDO to His Excellency Shri Ram Nath Kovind, The President of India. in the presence of Shri. Sambhrant Sharma - Director Rupantar, Sri Aurobindo Society. Shri Vijay Poddar, Member Executive, Sri Aurobindo Society, has written the foreword. Dr. Pokhriyal announced that the proceeds from the royalty of this book will be donated to Sri Aurobindo Society for the work of transformation that it has undertaken. Our gratitude to the Hon'ble Minster.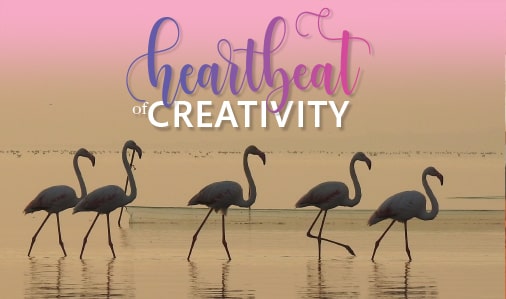 Heartbeat on Creativity
This tumultuous year is ending and the world is poised for a new beginning. Is your heart beating with expectations? Changing gears to a new normal needs a new kind of creativity. Be with Harvinder as she delivers a very sensitive experiential workshop on creativity amidst the beautiful green ambience of Sharanam. Venture into your creative depths by enrolling to the 3 day on-campus session from 26 to 28 December, 2020 @Shranam, Lake Estate, Pondicherry.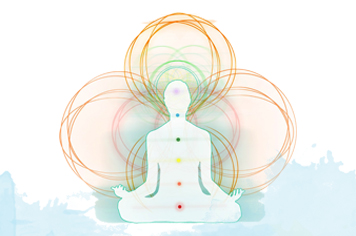 Align Yourself
Aligning all the dimensions of the self to the forces of the higher light helps to achieve serenity and progress. During the three-day online workshop from 7-9 January, 2021, Dr.Alok Pandey explains the need for the poise and ways to achieve it. Also, James Anderson, provides the actual experience of this poise through the right practice.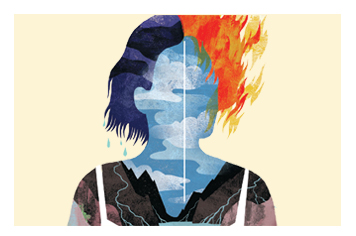 Beyond Anger Management
Anger is a wrong movement in the nature. When it attacks, we are helpless victims. Can we take control of anger when all the other movements are allowed to run rampant? With integral Yoga one ventures beyond mere management into the realm of transformation. Perhaps the reins to our nature are found in that space. We invite you to discover a yogic way to transform your energies from anger to a dynamic peace. Make the fullest use of all the 5 Saturdays in the month of January. Join this workshop from 2nd to 30th January, 2021.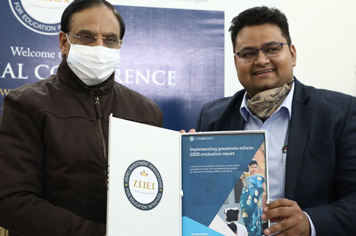 Empowering Through Zero
Rupantar is a journey to transform the quality of education in government schools across the country, starting at the very roots — The Teachers. In the latest online programme, Hon'ble Education Minister of India, Shri Ramesh Pokhriyal 'Nishank felicitated thousands of teachers and other officers for their commendable work during the Pandemic.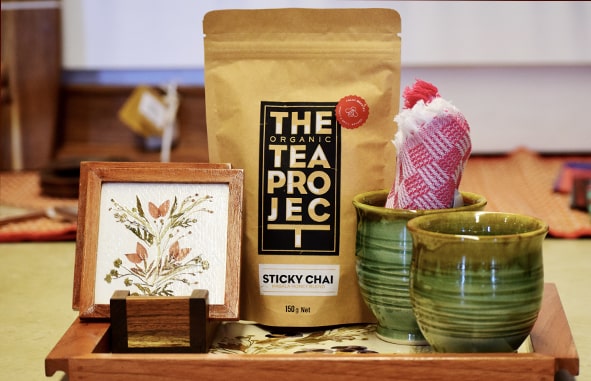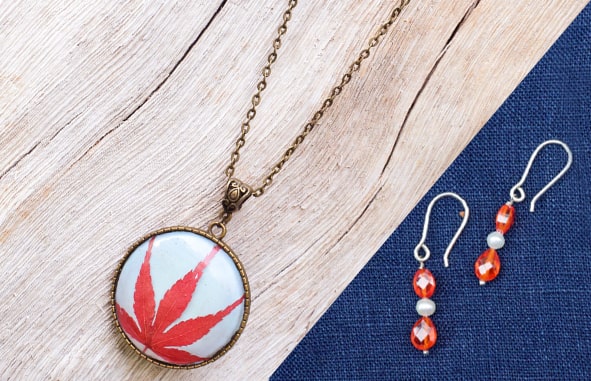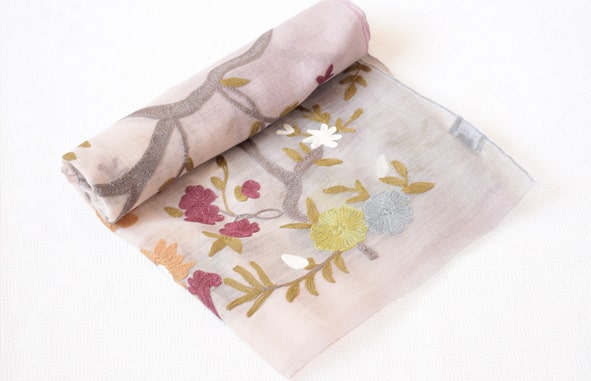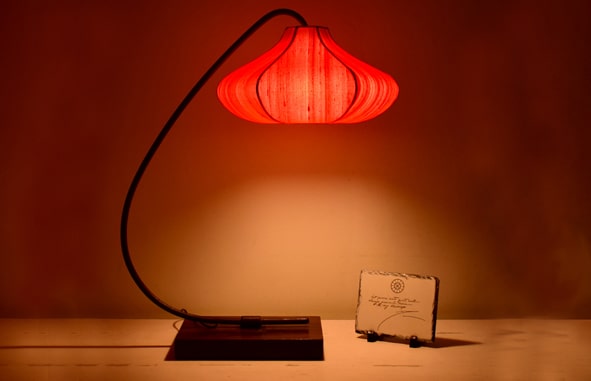 New Year Gifts
Homes need to adorn the new year. And so do you. Select from the crisp fresh collection from Aura. Own it or gift it – it will give you the joy that will light up the new year and linger on.
Mridula Singh, this poet, is a teacher educator by profession. She has keen interest in creative writing and has written poems, articles and short stories in English and Hindi.
Lotus Feet of Sri Ma
Sri Ma your lotus feet are ocean
Where, I can drop my tears
They are the feather light petals
Which, can caress my weighty fears

I wander off so more often
But, they seem to follow me
I miss their silent arrival
When lost in worldly hear and see.

As I close my eyes they appear
In the twilight of the day.
Wrapped are my hands around them
As they are my anchor in the bay

I make sure they are cleaned of dust
Miles they have walked to be here
Now that they decorate my 'temple',
I lower my head no where

Tender do they feel and still firm
Bright out of many phases of dark
Eternity is indebted to thy feet
As they walked past leaving a mark.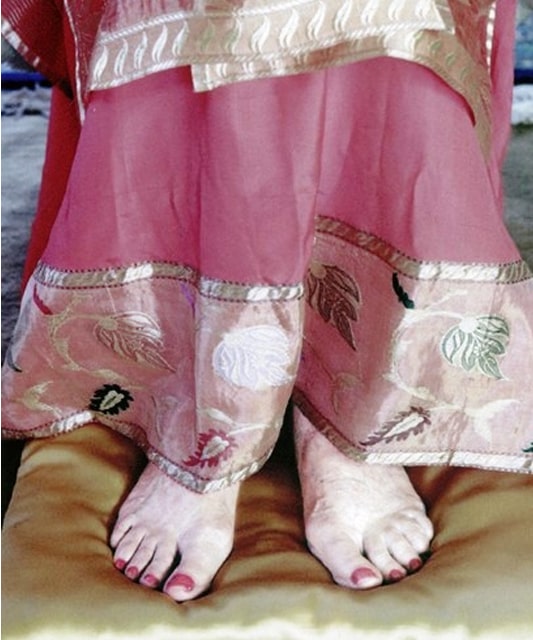 (…is all we need to embrace life with a smile!)
You have laughed enough.  Let's take a break and turn the table around. Here is a tough test for you. Answer these 5 questions. And tell us your scores. Creativity is allowed only on the answers. Do not get creative with your scores!
Assam Farmers Reaping Revenue
In a corner in Assam, farmers are into a transformative journey with a 40% increase in their income. Know more about Sourav Malhotra and his RuFu program.