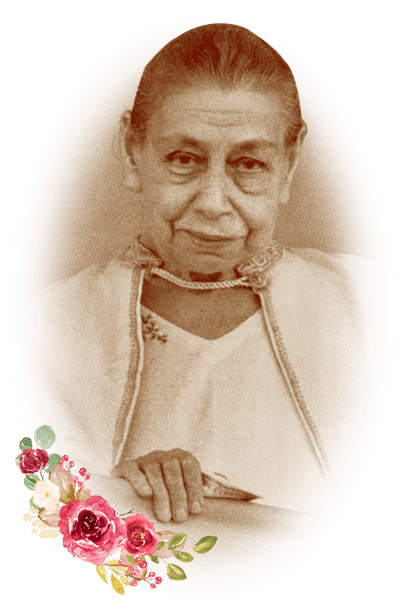 Sri Aurobindo on the Mother
The inconceivable Supreme is also our own Sweet Mother – who have descended upon earth – adorning all the obscurities of the mortal world in the human form – to transform the earth and raise it to its luminous destiny. On Her One hundred and forty-third birthday, we take refuge in Sri Aurobindo's words to try and understand Her.
Here is a collection of excerpts from The Mother, Chapter VI (CWSA 32) by Sri Aurobindo.
Lights on Life
Pulses of truth that clears up life's pathway and makes it a joyful and confident journey
Our ordinary life is fraught with doubts, confusions and questions on its various aspects. Our Questions and Answers section is a compilation of questions on multiple subjects, asked by aspirants to Sri Aurobindo and The Mother and the answers given by Them. Please visit - an answer may be awaiting you, even if you do not have a question.
Inspiration
Peace be with you, my child, the peace of Certitude and of confidence in my love which never leaves you.
– The Mother
The Mother is always with you. Put your faith in her, remain quiet within and do with that quietude what has to be done. You will become more and more aware of her constant Presence, will feel her action behind yours and the burden of your work will no longer be heavy on you.
– Sri Aurobindo
On life's journey, we are sometimes struck by a distressing obstacle in our path, numbing our strength and capacities to move ahead. Or it could also be a strong aspiration that blindly seeks an expression. At these times, if we concentrate and sincerely search for an inner guidance, it does somehow reach us through some means and a path opens up, almost like miracle! If you are in a situation like this, try our Guidance section and see if it helps. Do share your experience with us.
Events and Announcements
Glimpses of recent activities at SAS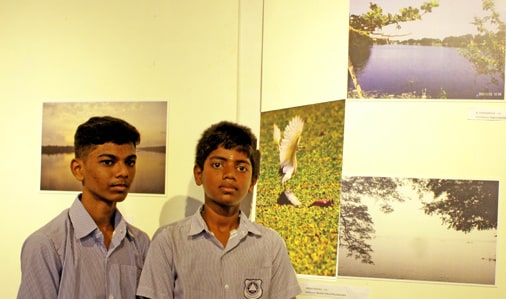 Photography contest to mark World Wetlands Day
AuroVanam, an afforestation initiative of SVARNIM Puducherry, celebrated World Wetlands day by organizing a photography competition for students and teachers of Puducherry to capture the local wetlands and bio-diversity. A selection from the interesting entries were displayed for the public at the INTACHT gallery. The exhibition was inaugurated by Shri Kalamegham, Head, DST Climate Change, Pondicherry.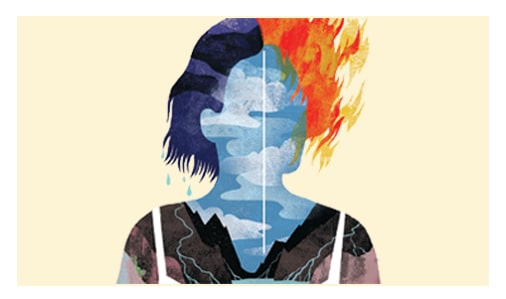 Beyond Anger Management
Anger is a wrong movement in the nature. When it attacks, we are helpless victims. With integral Yoga one ventures beyond mere management into the realm of transformation. In the link below, the participants share their experience of the 5-day workshop organized by NAMAH, the Journal on Integral Health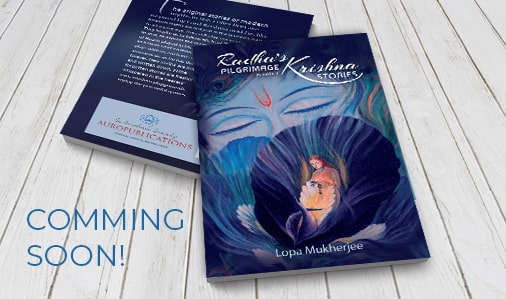 Radha's Pilgrimage & other Krishna Stories
New Book release as an offering on The Mother's Birth Anniversary on 21st February, 2021 Krishna – the eternal Charmer of Souls – has intrigued, fascinated and allured us through ages. The latest release of AuroPublications has the original stories mixed with modern myths, inspired by Lord Krishna and his līla. Our friend and guide and lover, Lord Krishna, lives amongst us today, plays with us, enchants us, ensnares us, as he has done forever. New myths are lived and written down, some forgotten stories are freshly whispered in the hearers' ears, modern playgrounds replay the perennial games. Experience the eternal tune of the Divine flute on the rhythm of your modern life.
SARVAM celebrated Annual day
SARVAM, our integral rural development unit, celebrated their Annual Day on February 2, 2021 at the Satya Community Centre, with a series of programs. Promoting women's digital financial literacy in partnership with Pondicherry Engineering College, cultural demonstrations to motivate the vulnerable and marginalized section of the community and other colorful programs added zest and purpose to the significant event attended by hundreds of villagers.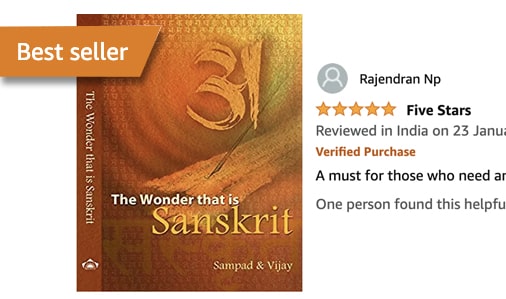 The Wonder that is Sanskrit
Sanskrit is back on the top! Amazon tags the research-based book, 'The Wonder that is Sanksrit', co-authored by Dr. Sampadananda Mishra and Vijay as the #1 Bestseller. A huge step in our resolute endeavours to reclaim the summits for this divine language with intrinsic powers.
(…is all we need to embrace life with a smile!)
Do you need an advice on saving money? Here is a brilliant one – one that can take you to places!
Distressed Brother:
Dear Sis Dolapo,.

I'm married 17 years now. Every time my wife and I have a misunderstanding, she demands transport money for her 3 brothers who stay in Ikorodu to come and beat me up here in Epe.  After they beat me, I must still give them transport money back to Ikorodu. What can I do please? I'm spending a lot. – Kunle.
This disintegrates all our clichéd presumptions about Gen-X, especially the ones in the West. In an inspiring demonstration of good will and positive power, teenagers of Chicago transform a liquor store into a food market, thus serving many poor locals there.