My hope of the future lies in the youths of character, intelligent, renouncing all for the service of others, and obedient – good to themselves and the country at large.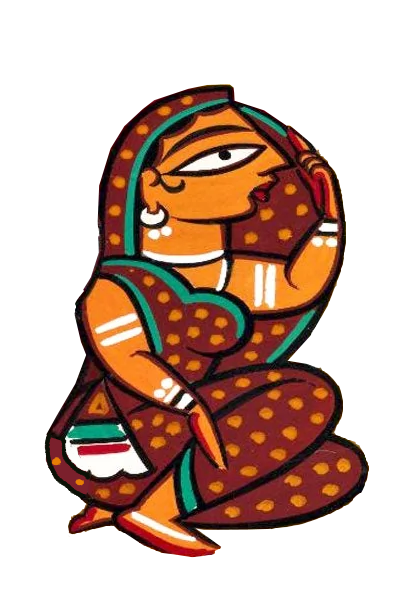 The goal of National Girl Child Day, commemorated on January 24, is to increase awareness of the injustices girls face and highlight the importance of their education, health and nutrition. Isn't it time we looked back at some of our historical heroines and celebrated them?
All three, Sita, Draupadi and Savitri struggled for their rights. Girls of this generation should always feel empowered and resist being treated unfairly. This cannot be accomplished by setting aside just one day for the purpose. It ought to be ingrained in everyone's DNA that mistreating a woman is unacceptable, unethical and immoral. To know more about our epic heroines,
Lights on Life
Pulses of truth that clears up life's pathway and makes it a joyful and confident journey
Questions and Answers
Our ordinary life is fraught with doubts, confusions and questions on its various aspects. Our Questions and Answers section is a compilation of questions on multiple subjects, asked by aspirants to Sri Aurobindo and The Mother and the answers given by Them. Please visit - an answer may be awaiting you, even if you do not have a question.
" In Thy Light we shall see,
in Thy Knowledge we shall know,
in Thy Will we shall realise."
– The Mother

Guidance
On life's journey, we are sometimes struck by a distressing obstacle in our path, numbing our strength and capacities to move ahead. Or it could also be a strong aspiration that blindly seeks an expression. At these times, if we concentrate and sincerely search for an inner guidance, it does somehow reach us through some means and a path opens up, almost like miracle! If you are in a situation like this, try our Guidance section and see if it helps. Do share your experience with us.
Events and Announcements
Glimpses of recent activities at SAS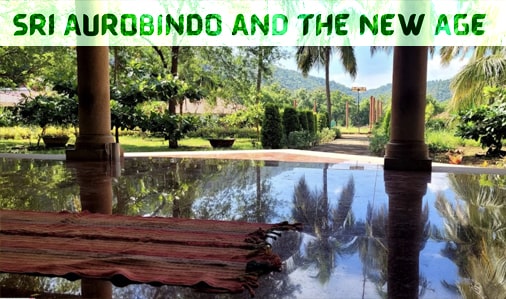 Sri Aurobindo and the New Age – Retreat at
Sri Aurobindo Dhama, Karnataka
As part of the ongoing celebrations of Sri Aurobindo's 150th birth anniversary, the Sri Aurobindo Society has been invited to hold a two-day retreat on the 4th and 5th of February 2023, with the theme 'Sri Aurobindo and the New Age'. Everyone is cordially invited to this residential retreat, which will take place in the serene surroundings of Sri Aurobindo Dhama in Sangmama-Mekedatu, Karnataka.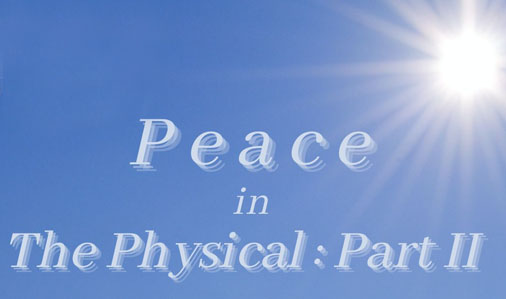 Peace in the Physical Part II
Next, in the 'Perfection of the Body' series, AuroYajna announces a weeklong yoga session focused on one's physical perfection. Participate in the' Peace in the Physical Part II' yoga sessions from January 23 to 27, 2023. The sessions are held both online and at the Society House. For more information,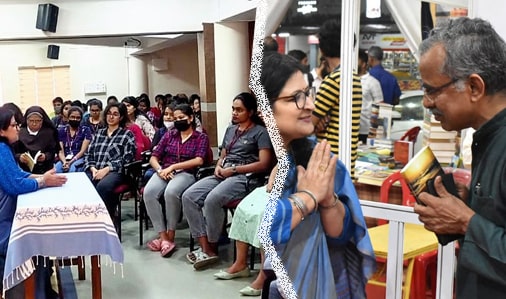 AuroBharati @ the Kochi International Book Fest
Dr Beloo Mehra, Senior Academic Mentor, AuroBharati, was invited to facilitate an interactive session at St. Teresa's College in Kochi. She gave a lecture on 'Nari Shakti: Woman, an Indomitable Spirit'. Later that same evening, she participated in a special seminar at the Kochi International Book Festival.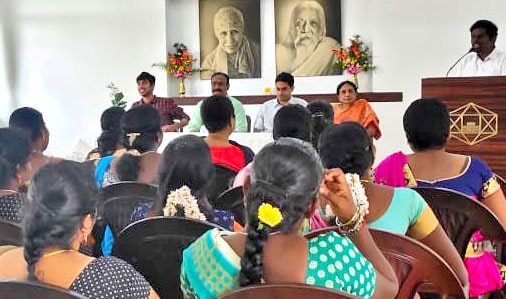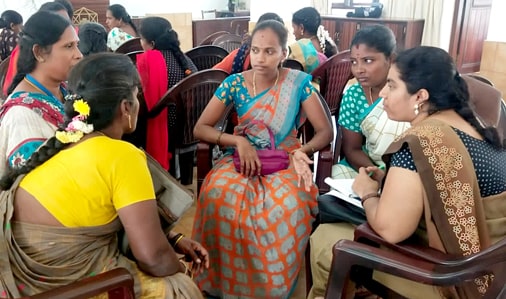 Community Volunteers Meeting
Sanjeevan organized a programme to empower community group skills by improving income generation activities for community volunteers. This programme also focussed on empowering community women to lead a life as entrepreneurs. The income generated by the volunteers will be utilized to care for and cure palliative care patients.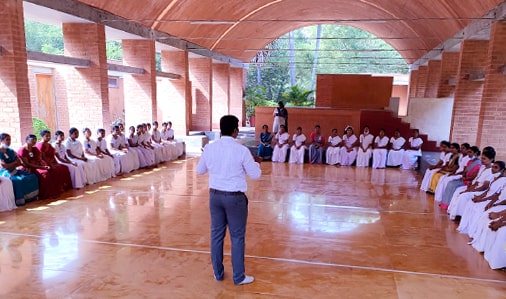 Kaushalam – Integral Leadership Training
AuroLeadership conducted a two-day residential training at the verdant Sharanam on '7 Habits of Highly Effective People' for the staff of Aravind Eye Hospital. This workshop provided an in-depth analysis of the habits that each of us needs to practice and develop if we want to work effectively and be successful in life and career.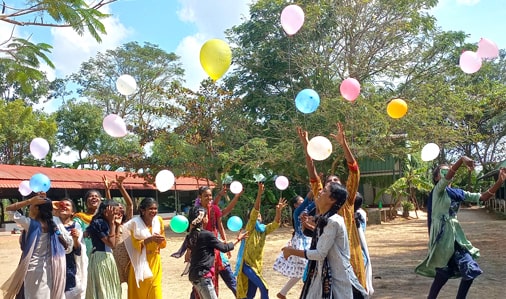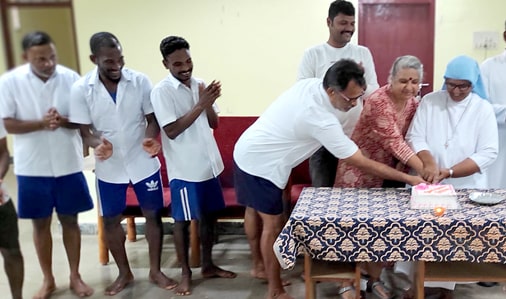 Christmas Celebrations at SARVAM and Central Prison
Christmas and New Year were celebrated by the children at SARVAM and also by the inmates at the Pondicherry Central Prison. A variety of events were conducted by the coordinators in the 12 villages of SARVAM and nearly 300 children participated in the festivities. In a peaceful celebration at the prison, the Father and the Bishop along with Sisters of the Pondicherry Church visited the prison and blessed the inmates and sang some Christmas carols for them.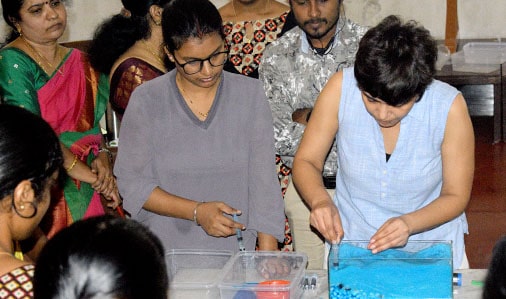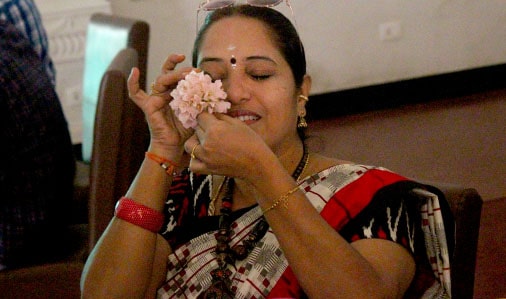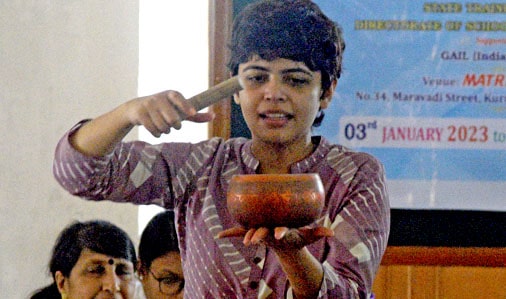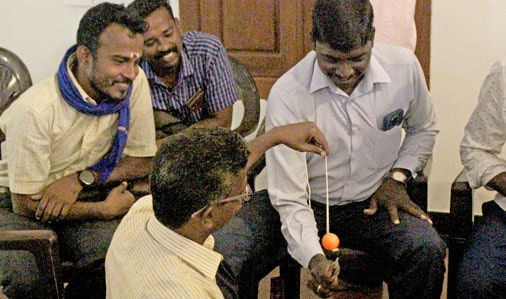 Experiential Science Concept Learning
Svarnim Puducherry, Sri Aurobindo Society in collaboration with the Joy of Learning Foundation, New Delhi organized a five-day intensive workshop on 'Experiential science concept learning'. The workshop was conducted at Matri Niketan, in participation with the State Training Centre, Directorate of School Education, Govt. of Puducherry from 3rd to 7th January, 2023. The workshop was inaugurated by Shri PT Rudra Goud, Director, Dept of School Educatrion and felicitated by Shri Sivarama Reddy, DDW & OSD (State Training Centre). Anshumala Gupta, Founder Director Joy of Learning Foundation. Around 30 science teachers from all over Pondicherry participated in this workshop.
Sri Aurobindo: A New Dawn
An Animation Film in the Making - Inspirational Quotes on India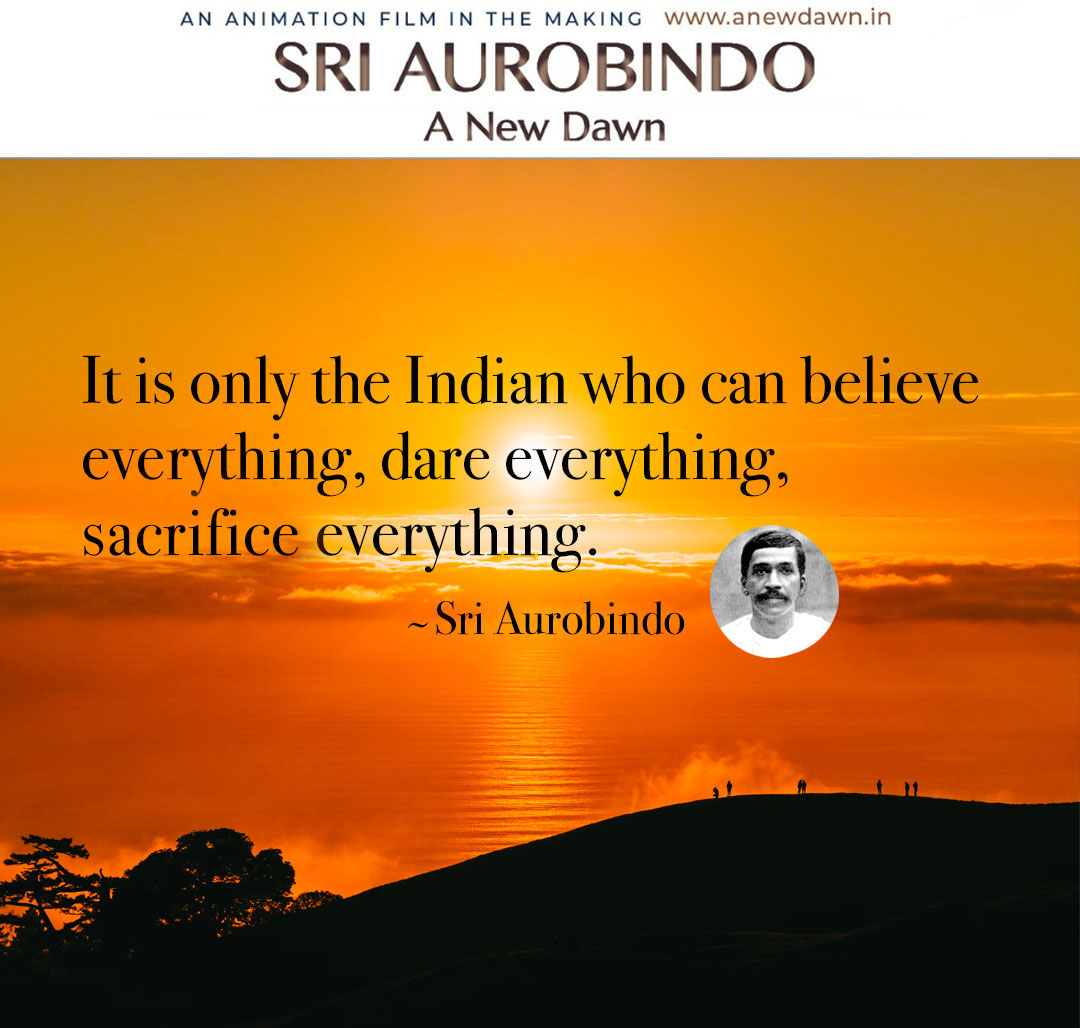 An animation film 'Sri Aurobindo: A New Dawn' is being made by Sri Aurobindo Society, to inspire the youth of India and the world, through the story of Sri Aurobindo and his immense contribution to the renaissance of India. This is our offering for the 150th anniversary of Sri Aurobindo's birth.
Here is an album of 75 inspirational quotes by Sri Aurobindo and the Mother on various aspects of greatness of India.
Sri Aurobindo always loved deeply his Motherland. But he wished her to be great, noble, pure and worthy of her big mission in the world.

– The Mother
Join hands to make this inspirational film!
AuroPublications, the publications division of the Sri Aurobindo Society, publishes spiritually themed books and creates multimedia and audio-visual products with deep insights and values. There is a special focus on Integral Yoga and the vision of Sri Aurobindo and the Mother.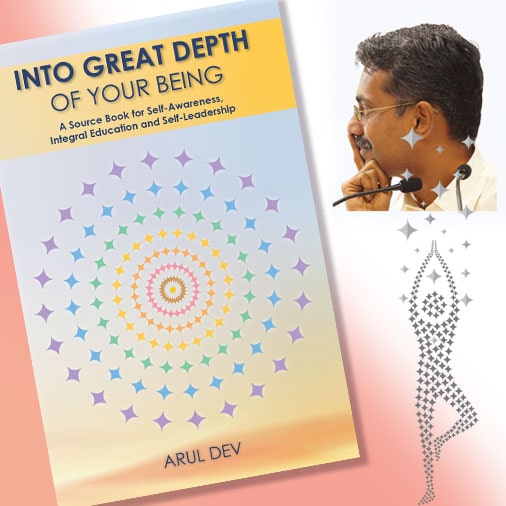 Into Great Depth of Your Being
Into Great Depth of Your Being takes you on an experiential inward journey into your thought and emotional formations, patterns, motives and habits. By going within, you uncover parts of your 'being' that are moving on automation mode. You develop the capacity to be conscious, subtly of the relationship between your 'being' and the quality of your life. The author provides step-by-step guidance to fine-tune, perfect and balance each part of your being. By delving deeper, you are likely to taste the joy of discovery of your unique Inner Presence that influences the flow and fulfillment of various facets of life.
Read More
(…is all we need to embrace life with a smile!)
Especially for mountaineers and trekkers
What's the name of the funniest mountain range in the world? The Himhilarious.
What's the smartest mountain in the world? Mount Cl-Everest.
How about the most dangerous mountain in the world? Kill-a-man-jaro.
Solving problems in the mountains is easy. It really Alps to clear your head.
What's the difference between falling off a mountain and falling off a roof?
Falling off a mountain: Aagghh Aaaghhh Aagghhh…Thud; falling off a roof: Thud…Aaagghh Aagghhh Aaghh
Eco Soap Bank
Samir Lakhani while travelling in the rural parts of Columbia found that harmful detergents were being used to bathe young infants.  This scratch made him think and thus arose the Eco Soap Bank.  He collects partially used soaps from hotels and through the 16 recycling branches all over the world has till date recycled 1.4 million tonnes of soap and has supplied it free to the children of developing countries.  This has been instrumental in generating employment for women also.
Courtesy: The Better India