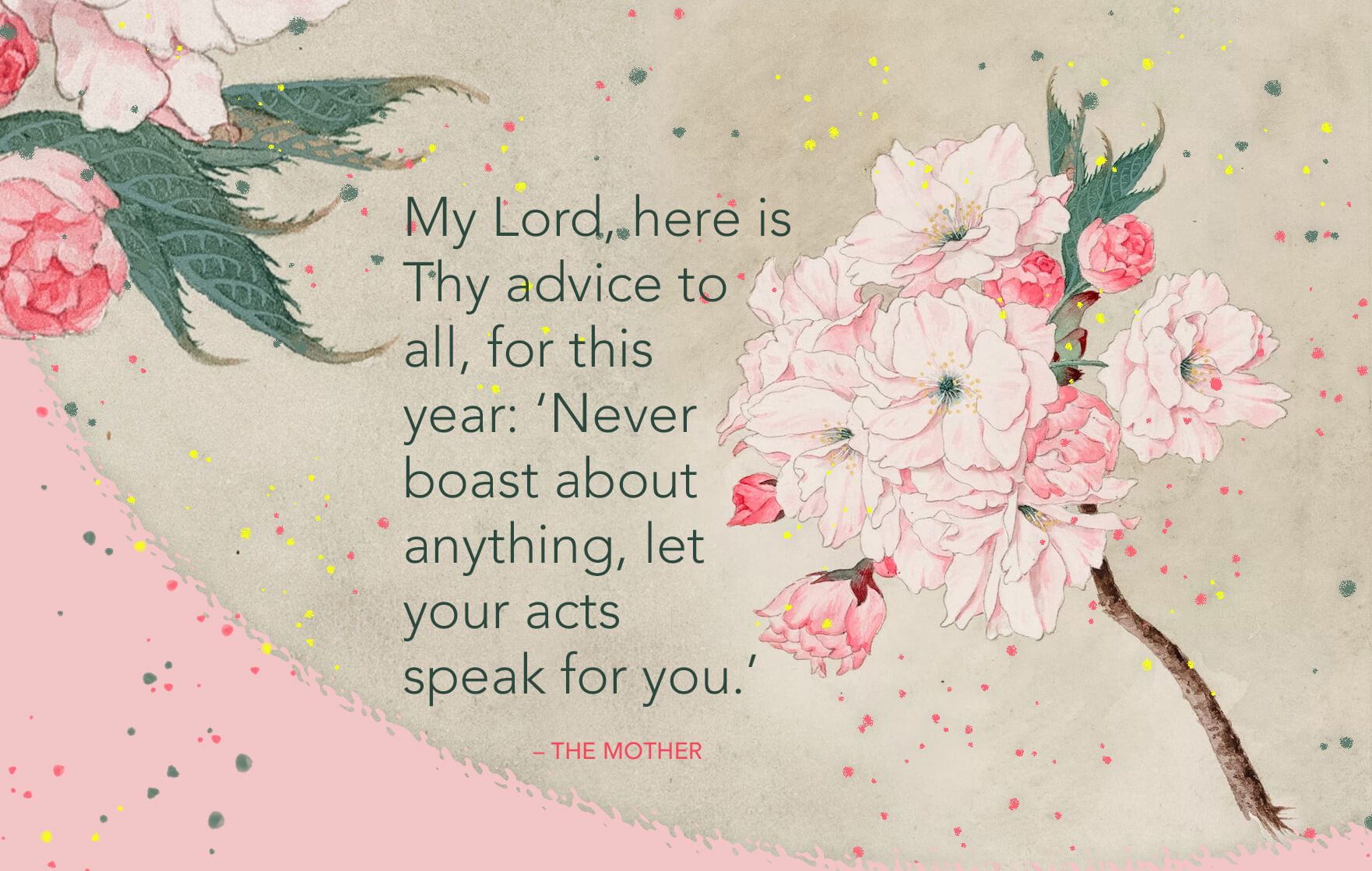 Lights on Life
Pulses of truth that clears up life's pathway and makes it a joyful and confident journey
Our ordinary life is fraught with doubts, confusions and questions on its various aspects. Our Questions and Answers section is a compilation of questions on multiple subjects, asked by aspirants to
Sri Aurobindo and The Mother and the answers given by Them. Please visit - an answer may be awaiting you, even if you do not have a question.
TO Thee, supreme Dispenser of all boons, to Thee who givest life its justification, by making it pure, beautiful and good, to Thee, Master of our destinies and goal of all our aspirations, was consecrated the first minute of this new year.
Read More
– The Mother
On life's journey, we are sometimes struck by a distressing obstacle in our path, numbing our strength and capacities to move ahead. Or it could also be a strong aspiration that blindly seeks an expression. At these times, if we concentrate and sincerely search for an inner guidance, it does somehow reach us through some means and a path opens up, almost like miracle! If you are in a situation like this, try our Guidance section and see if it helps. Do share your experience with us.

Without identifying ourselves as the doers, we have been carrying out our work with sincerity and complete dedication.  We dedicate our victories to Her and to our failures as our stepping stones for success.  With Her Grace and blessings, we look forward to a new and prosperous year to continue our work on the path shown by Her.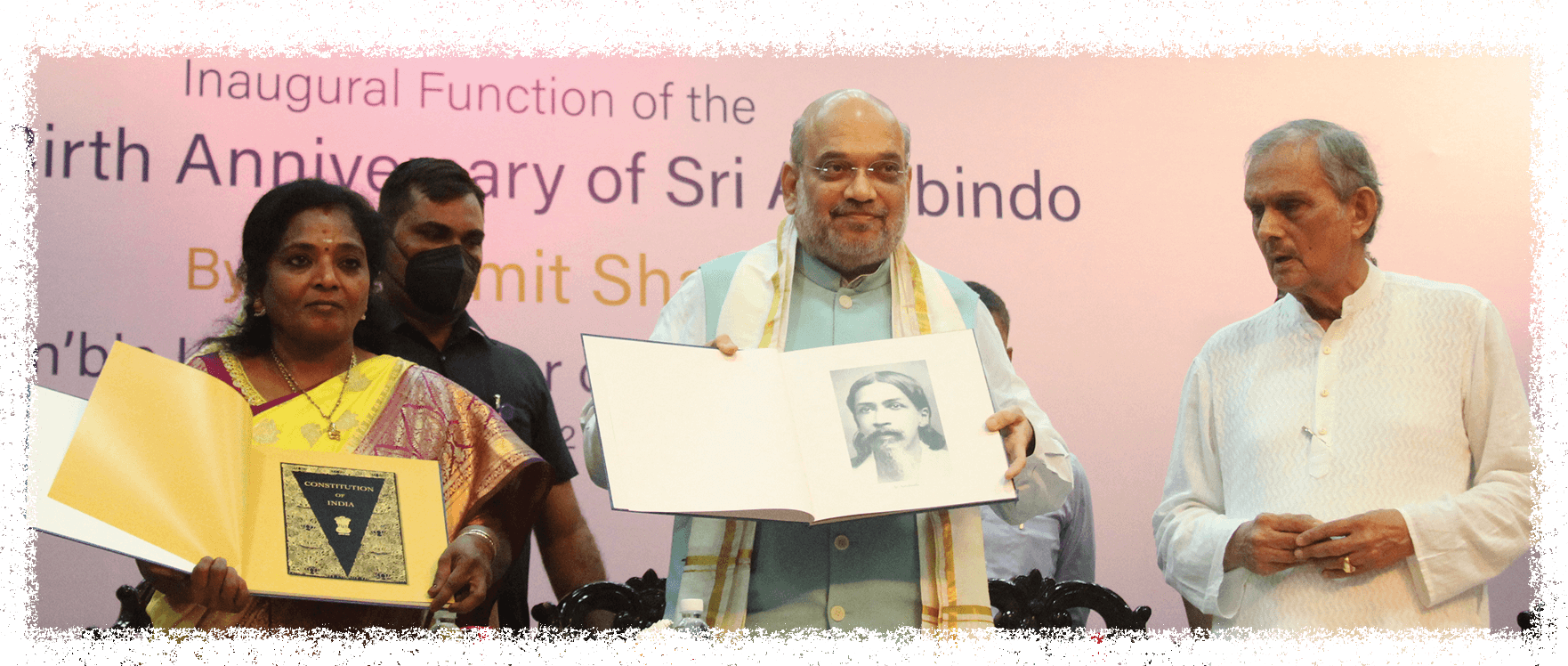 Inaugural Function of the 150th Birth Anniversary Celebrations of Sri Aurobindo
Shri Amit Shah, Hon'ble Union Minister of Home Affairs was the chief guest of the event and declared open the inaugural function on April 24, 2022.  The Hon'ble Union Minister of Home Affairs along with the Hon'ble Lt. Governor of Puducherry Dr. Tamilisai Soundararajan, unveiled a coffee table book, "Sri Aurobindo and The Constitution of India" a research done by the Sri Aurobindo Society.
Rupantar — Transforming Government Schools
SAFIER – Education for a New Future
An Education which is joyful, experiential, inclusive, integral and transformative. Innovative resource materials, workshops, seminars.
22 lakh teachers, lakhs of students, 30 states,
20,000 model  schools, 2500 edupreneurs.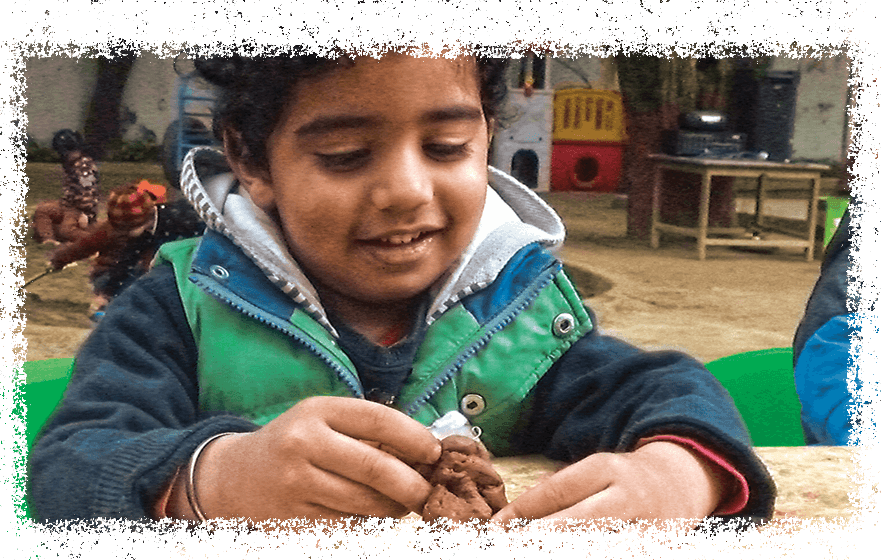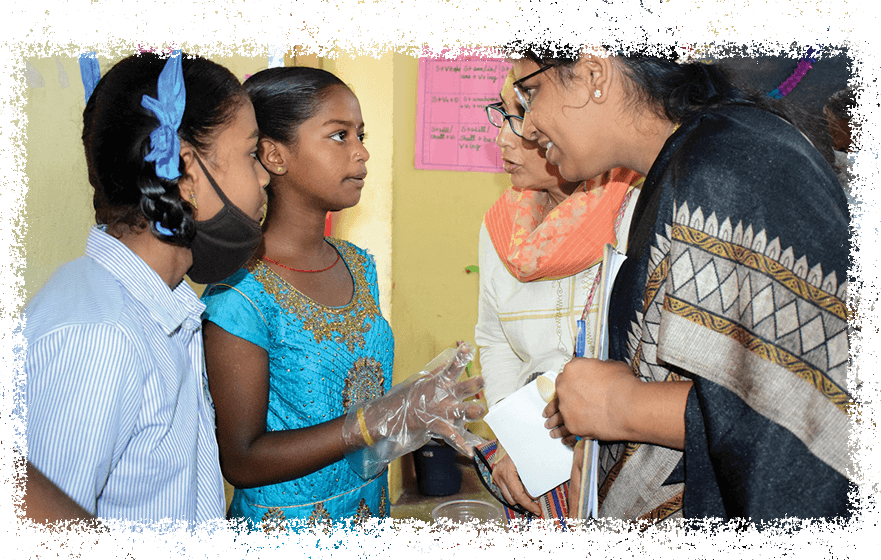 Golden Pondicherry – Building Puducherry as a Model State, in every field, through an inclusive collaborative effort, we bring together individuals, NGOs, state and central governments, corporates, premier institutions, students, teachers, schools, colleges, to work in education, health, water, energy, waste, agriculture, sports, culture and technology.
Agriculture, Nature & Environment
AuroKrishi, Ahar, AuroVanam  
Natural, sustainable and conscious farming; skilling, training for farmers, village youth, retired army personnel and single women. We conduct research in Homeopathy in agriculture and have created a joyful trail for children for a deeper contact with Nature and the Environment.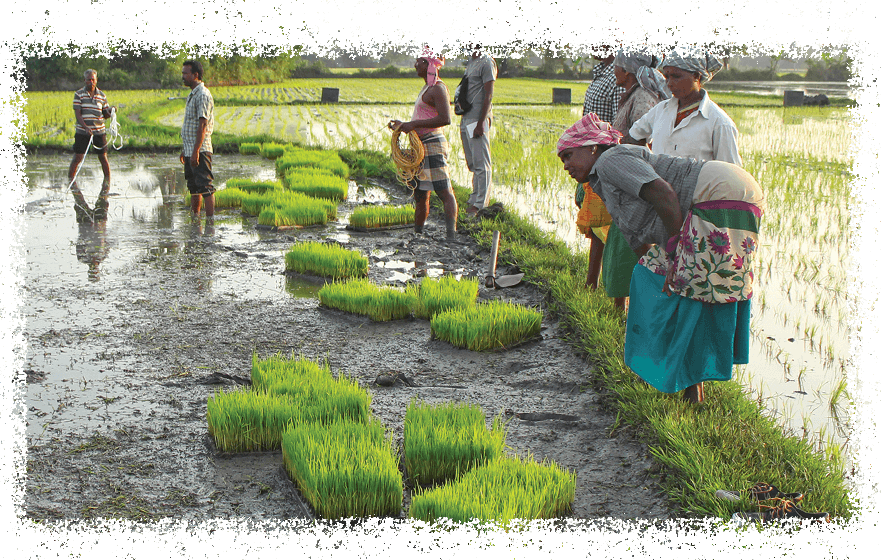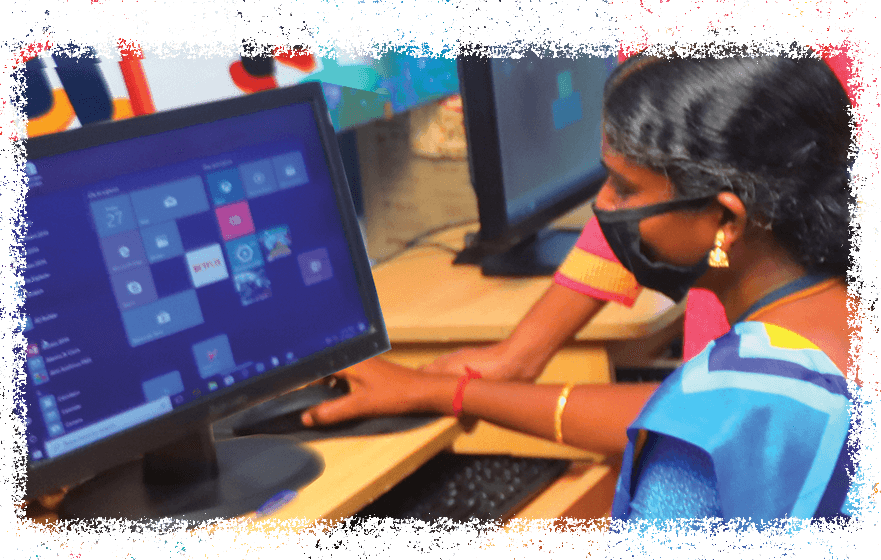 Sri Aurobindo Rural & Village Action & Movement (SARVAM) —Power to Dream, Will to Realize. This groundbreaking initiative integrates all aspects of life ranging from the physical and economic development to empowerment of women and harmonious relationships within the family.
Sixty villages, 100 Digital Sakhis provide training in digital financial literacy to 150,000 girls and women; 80,000 people entitled through 13 government programmes. Skilling and entrepreneurship avenues created for 1000 vulnerable women, while 1000 rural students are trained in English, communication and life skills.
Sri Aurobindo International Institute for Integral Health and Research (SAIIIHR)—Harmony between body, life, mind and soul
Engaged in extensive research in new healing methods, our work addresses human's long-felt need for perfect health. Our major initiative is SACH (Sri Aurobindo Centre for Homeopathy).
During the pandemic, 5200 patients were successfully treated for cure and preventive care.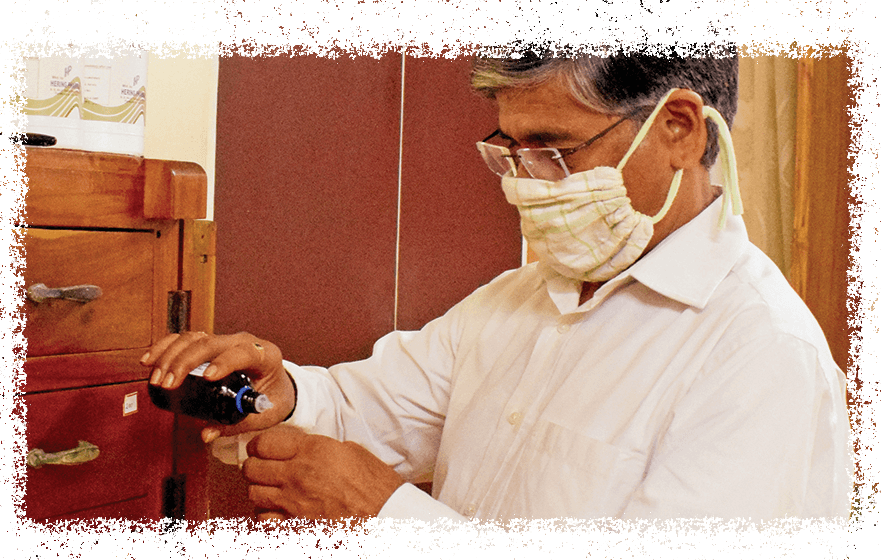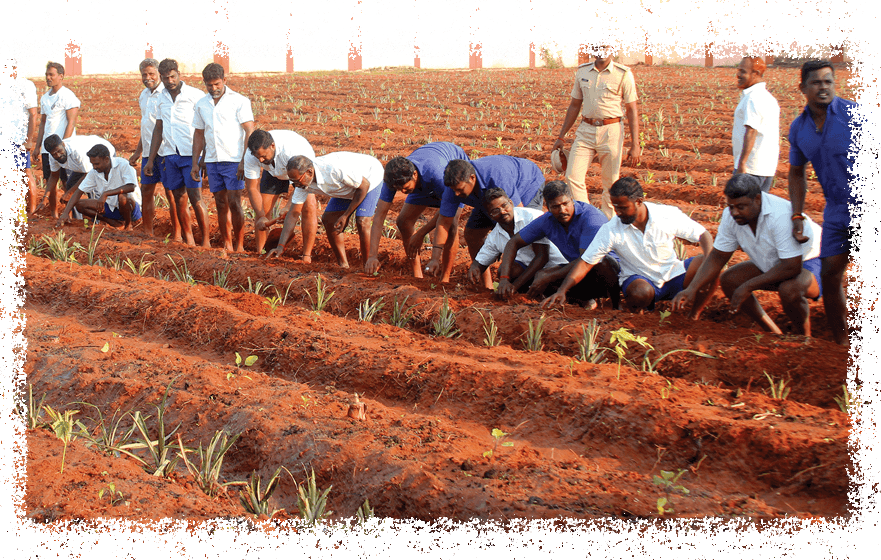 Puthiya Nambikkai—A New Hope
Rehabilitation, counselling, reformation and support for prison inmates and their families are extended through our Prison Reformation initiative, apart from skilling and training in natural farming, cattle rearing, tailoring, home décor, education and sports.
Vulnerable & Marginalized
Sanjeevan—Integral approach to END-OF-LIFE care
Our Palliative Home Care initiative aims to develop a comprehensive system of community-based care for the incurably ill, chronically bedridden and elderly people in Puducherry.
3500 patients, 1800 volunteers, 200 villages.
We conduct regular training programmes.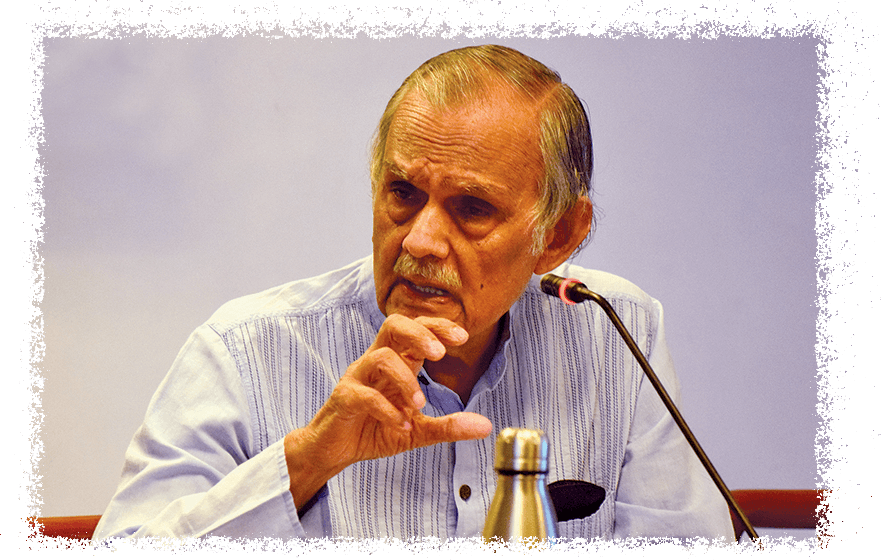 AuroLeadership—Leadership by Consciousness
This initiative is for executives at all levels and in every field. Developing new paradigms of leadership based on values, compassion, harmony, a deep search for oneness and connectivity, to build a new future for all.
Centre for Integral Yoga & Indian Culture
MatriNiketan
A grand heritage building in Puducherry, MatriNiketan withits marvellous sea view, has been restored to its traditional historic deco art style of ornamental geometric elements. It houses a unique fusion of French and Tamil architectural styles. Activities of both AuroYajna and AuroBharati are being hosted in MatriNiketan.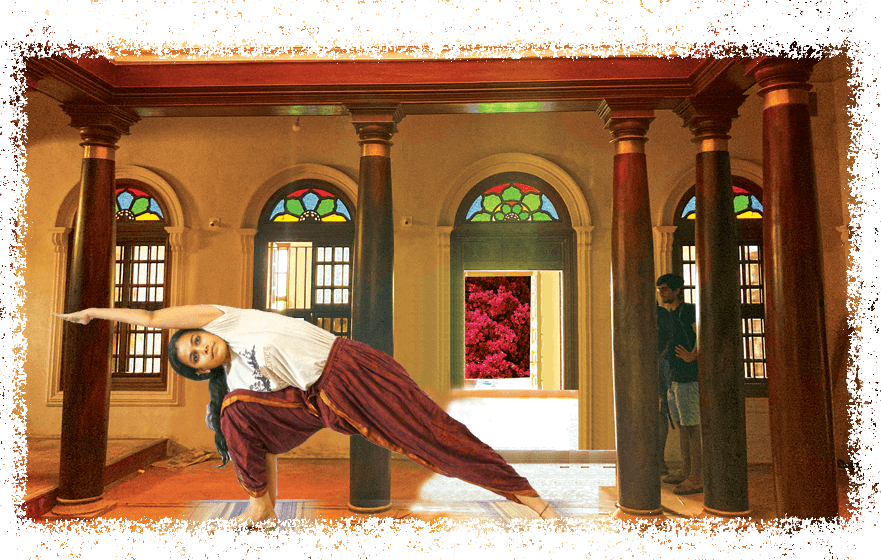 On the occasion of the 150th Birth Anniversary of Sri Aurobindo and the 75th Anniversary of India's Independence, we pay our tribute with the documentary 'The Transformation' in English and 'Naya Janma' in Hindi, which is produced by the Sri Aurobindo Society and Kolkata's Sukriti Foundation. .

Books, Videos, Audios & Multimedia

AuroPublications
Powerful Thoughts, Inspiring Vision
AuroPublications publishes works of deeper insight, which are spiritually themed, while striving towards practical applicability.


The month of Margazhi (December 15 to January 14) is considered an auspicious month. It's during this month the poet Andal undertook a fast for Lord Krishna.  South India is renowned for its kolams (rangolis). And through this month during early mornings one can see every household adorned with a wide variety of exquisite kolams.  The art of kolam usually belongs to the domain of women.  It then comes as a pleasant surprise that Shri Periasamy has excelled in this female-dominated art form.  A humble, cheerful and charitable Perisamy has been with Sri Aurobindo Society for the past five years.