Yoga allows you to find inner peace that is not ruffled and riled by the endless stresses and struggles of life
―BKS Iyengar, Indian yoga teacher and author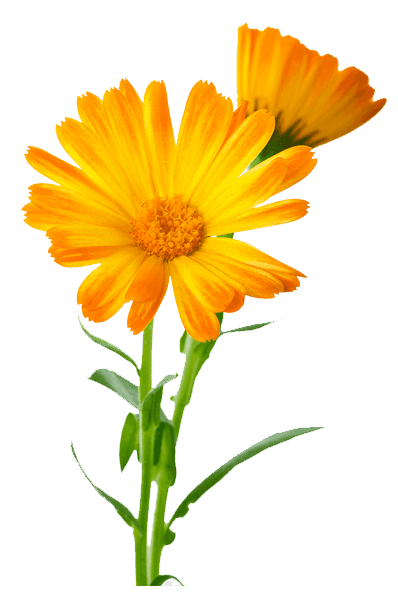 Yoga, Psychology and the Indian Genius
The Indian spiritual masters have emphasized that spirituality is the core of Indian genius. And Yoga is the pragmatic and the scientific core of Indian spirituality. This article by M.S. Srinivasan glimpses into the profoundness of Indian spirituality — its expression and practice through Yoga. As we just celebrated International Yoga Day on 21 June, it is indeed an apt occasion to delve deep into this essay.
Lights on Life
Pulses of truth that clears up life's pathway and makes it a joyful and confident journey
Questions and Answers
Our ordinary life is fraught with doubts, confusions and questions on its various aspects. Our Questions and Answers section is a compilation of questions on multiple subjects, asked by aspirants to Sri Aurobindo and The Mother and the answers given by Them. Please visit - an answer may be awaiting you, even if you do not have a question.
It is not what you do but the spirit in which you do it that is important for Integral Yoga.
– The Mother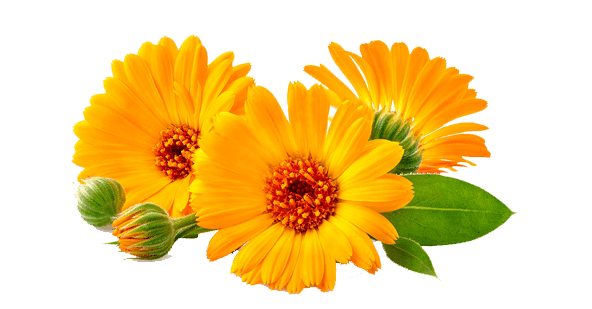 Guidance
On life's journey, we are sometimes struck by a distressing obstacle in our path, numbing our strength and capacities to move ahead. Or it could also be a strong aspiration that blindly seeks an expression. At these times, if we concentrate and sincerely search for an inner guidance, it does somehow reach us through some means and a path opens up, almost like miracle! If you are in a situation like this, try our Guidance section and see if it helps. Do share your experience with us.
Events and Announcements
Glimpses of recent activities at SAS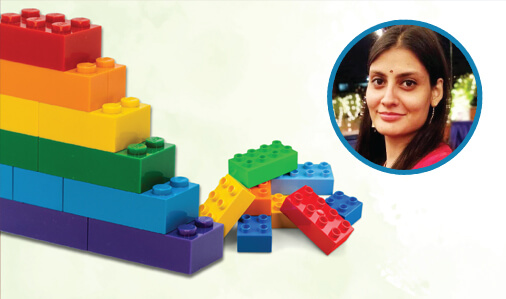 Insights into Integral Yoga Psychology
Enhance and enrich your approach to life through this certificated course on Integral Yoga Psychology facilitated by Aditi Kaul based on the psychological system of Sri Aurobindo. The approaches address the complete human being and prepare for humanity's next step in evolution. Don't hesitate! Enroll in this upcoming online course starting on July 3, 2023.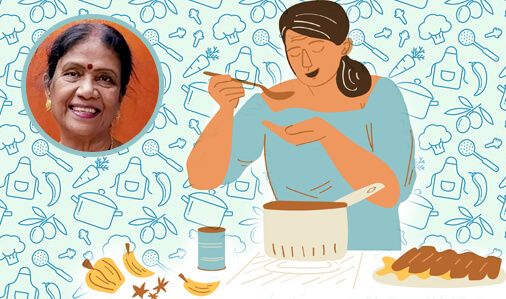 Yoga in Daily Life: Guidance from the Mother
AuroBharati is hosting a special interactive session titled 'Yoga in Daily Life: Guidance from the Mother with emphasis on Conscious Cooking', as part of Renaissance journal's 'Food, Sleep, and Yoga' theme. The event, taking place on July 6, 2023, will be led by Ms. Deepshikha Reddy, who had the privilege of learning directly from the Mother. Additionally, an exhibition titled 'Conscious Eating and Cooking: Insights from Sri Aurobindo and the Mother' will be showcased at the Society House. All are welcome to attend!
Puthiya Piravi – The Transformation
On International Yoga Day, with great excitement we released our documentary film, "Puthiya Piravi", the Tamil-dubbed version of The Transformation in English and Naya Janma in Hindi on our YouTube Channel. We request you all to shower your support by subscribing to our YouTube Channel and by watching the Tamil Documentary Puthiya Piravi.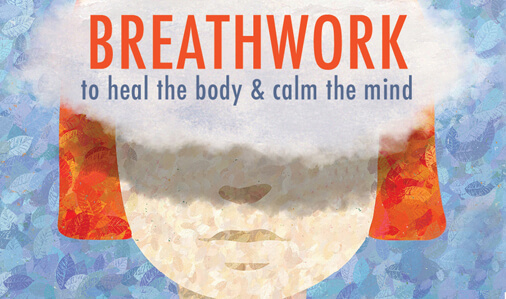 Heal the Body and Calm the Mind
Join this four-day practical online workshop that begins on July 10, 2023, with eminent and multi-faceted life-coach and energy-healer, Amit Bhatia, in this revelatory journey into the healing powers of the breath. Breathwork, when conducted consciously and authentically, has an enormous capacity to heal the body and calm the mind. Upon completion of this workshop, you are certain to notice a positive and discernible change within yourself.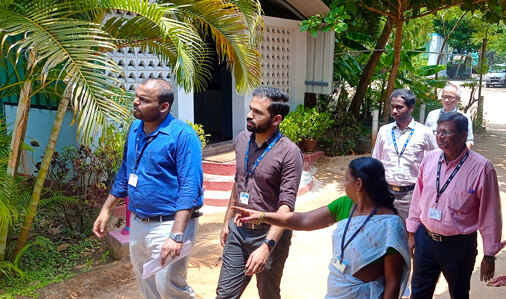 Family Health Advisory Programme
The Family Health Advisory Programme, a health and hygiene initiative by SARVAM in partnership with the Department of Preventive & Social Medicine at JIPMER in Pondicherry, aims to address the health needs of the community. On June 1, a group of doctors from this Department visited three SARVAM project villages as part of the Family Health Advisory programme. The primary goal of this initiative is to gain insight into the prevalent health concerns within these villages and create awareness about preventive healthcare measures.

More Initiatives @ Kalapet Central Prison
Under its Auro Model Prison project, additional initiatives have been started at the Kalapet Central Prison. On June 13, 2023, Shri P. Rajavelu, the Deputy Speaker of the Pondicherry Legislative Assembly, in the presence of P.M.L. Kalyanasundaram, the member of the Kalapet Constituency and other senior officials of Kalapet Central Prison inaugurated the Footwear Training Centre for the inmates. The training is conducted in collaboration with The Central Footwear Training Institute, Chennai. Meanwhile, the prisoners now have their very own canteen to have delicacies of their choice.
Seeds of Light
Seeds of Light is an aesthetically produced booklet containing 101 inspiring thoughts compiled from the writings of the Mother. As an offering on her 145th Birth Anniversary, AuroMedia has taken the initiative of converting this print media into visual media. You are invited to watch the tenth video of this series.
Sri Aurobindo: A New Dawn
Recording by Voice-Over Artists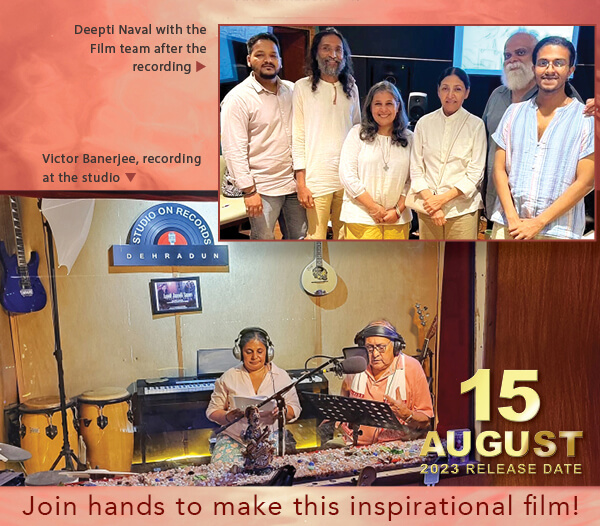 An inspirational animation film 'Sri Aurobindo: A New Dawn' is being made by Sri Aurobindo Society for the youth of India and the world, on Sri Aurobindo's life, as an offering for the 150th birth anniversary of Sri Aurobindo.
It is our great pleasure to announce that we have crossed a significant milestone by completing the recording of Voice-Over for the film, graciously given by Victor Banerjee and Deepti Naval, prolific creative artists of Indian Cinema.
Join hands to make this inspirational film!
AuroPublications, the publications division of the Sri Aurobindo Society, publishes spiritually themed books and creates multimedia and audio-visual products with deep insights and values. There is a special focus on Integral Yoga and the vision of Sri Aurobindo and the Mother.
A New Approach to Education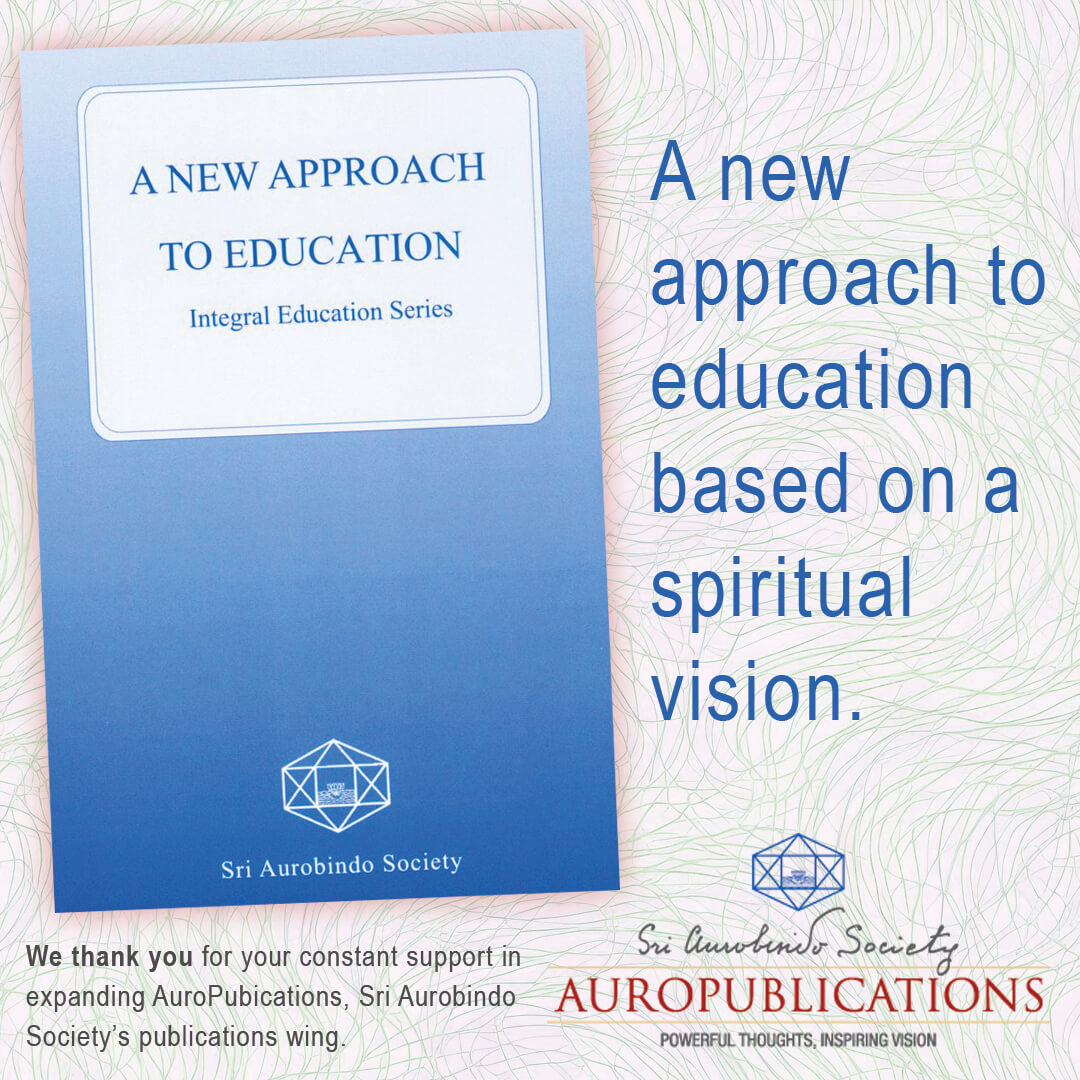 A New Approach to Education is a part of the Integral Education Series and provides a new approach to education based on a spiritual vision. The book contains articles by various authors and from Sri Aurobindo and the Mother.
The Mother – A Short Biography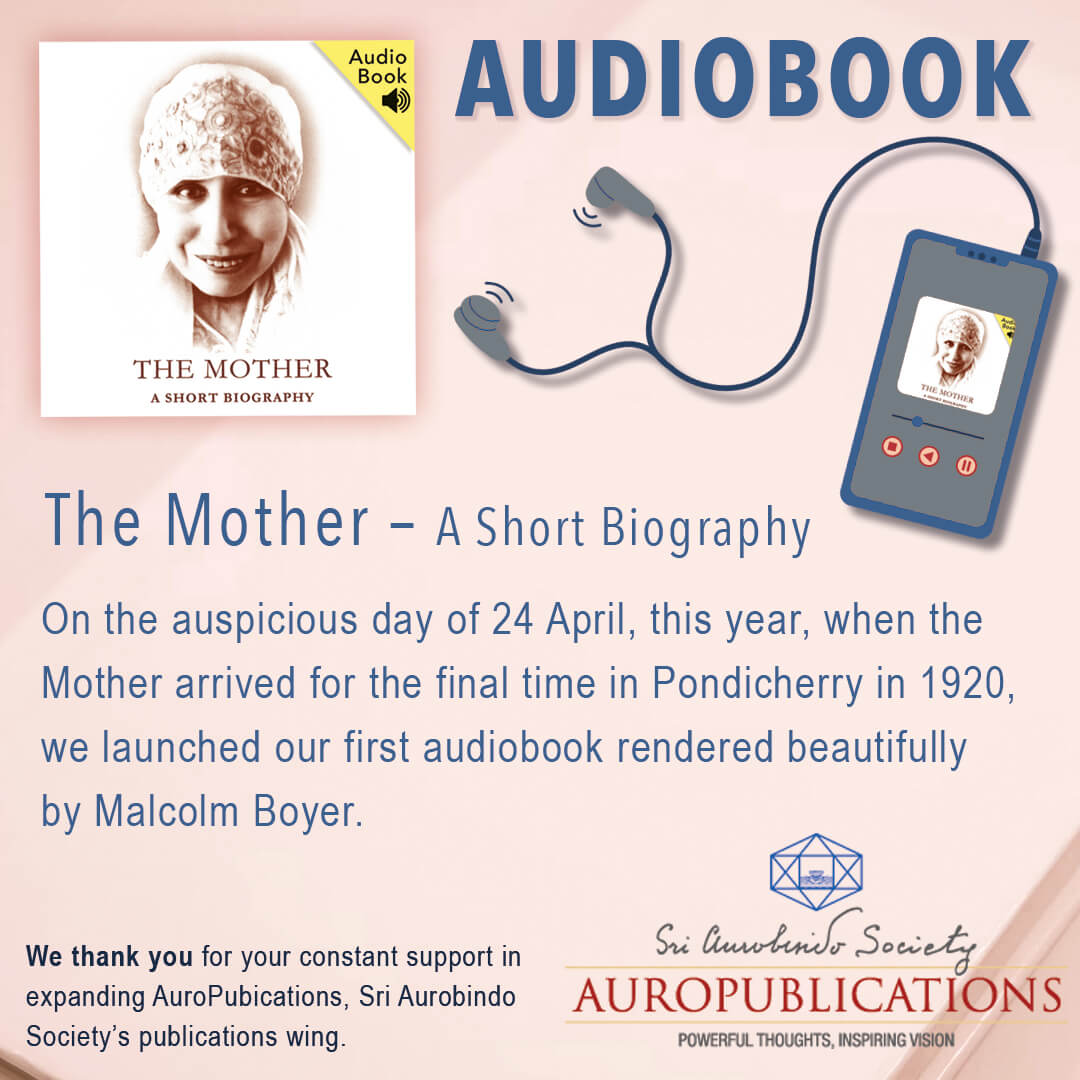 Following the publication of our first audiobook – The Mother – A Short Biography, we're pleased to announce that two additional iconic AuroPublications audiobooks – On Women and Call to the Youth of India – are nearing completion and will be made available to you very soon.
Pick The Mother – A Short Biography audiobook
Auropublications is slated to publish Light of Lights – An Anthology of Spiritual Poetry which includes not only several well-known poems by Sri Aurobindo but many penned by Ashram Poets who wrote under the guidance of the Master. Watch out more development on this front.
Visit AuroPublications https://auropublications.org/ for online purchases
Visit Aura Bookstore at 16 Goubert Avenue (Beach Road), Pondicherry, to pick up a copy.
Innovative & Informative Museums of Coimbatore - Gayatri Majumdar and Kavita Dutta
On a recent visit to Coimbatore in mid-June this year, apart from visiting the serene Sri Aurobindo Society centre at No. 8 Race Course, a couple of us explored two fascinating museums: GeDee Car Museum at President Hall Building, Avinashi Road at Race Course and Insect Museum, the latter being a part Tamil Nadu Agricultural University (TNAU) located in the city's outskirts.
Our first stop was GeDee Car Museum which opened in 2015 and showcases a vast array of stunning classic cars numbering over a 100, each displayed with its elaborate history or detailed unique technology. Run by GD Naidu Charities, which was founded by late Shri G. D. Naidu, an avid lover of vintage cars, the museum houses British, German, Japanese, French, Spanish and American cars from the oldest to the rarest. All the most sought after names in the car industry – from the very first Benz (Benz Patent Motorwagen) to Morris (Mini), Fiats, Rolls-Royce, Porsche, (Baby) Austin, Ford, BMW, (Beetle) Volkswagen and the French Citron, apart from several Indian models are a part of this unique museum which is a must visit.
Read More
(…is all we need to embrace life with a smile!)

Q: Can a kangaroo jump higher than the Empire State Building?
A: Of course. The Empire State Building can't jump.
Q: Can February march?
A: No, but April may.
Wife: "In my dream, I saw you in a jewelry store and you bought me a diamond ring."
Husband: "I had the same dream and I saw your dad paying the bill."
A mom texts, "Hi! Son, what does IDK, LY, & TTYL mean?"
He texts back, "I Don't Know, Love You, & Talk To You Later."
The mom texts him, "It's ok, don't worry about it. I'll ask your sister, love you too."
Dad: "Can I see your report card, son?"
Son: "I don't have it."
Dad: "Why?"
Son: "I gave it to my friend. He wanted to scare his parents."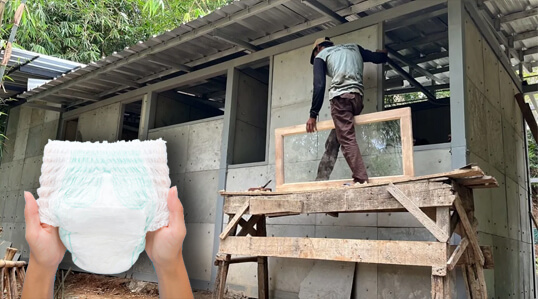 From diapers to dwellings
Food, clothing and shelter are the three basic needs for human beings.  While there are lots of good souls to donate food and clothing, shelter has become the hardest portion to handle.  Now, University of Kitakyushu, Japan, has come out with a sustainable solution that is both environmentally friendly and cost-effective using disposable diapers.  Sounds strange is it not, then why wait? Read this article without further delay.