God could not be everywhere, and therefore he made mothers.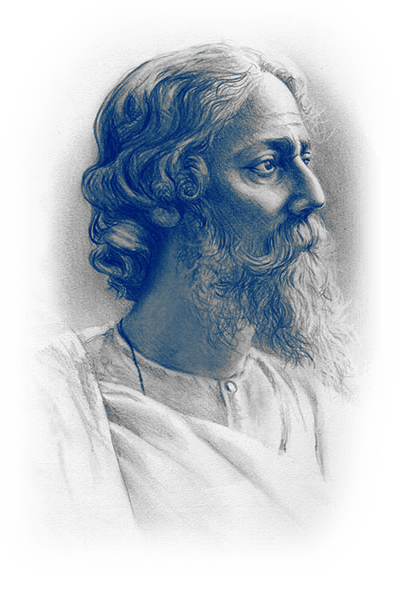 This year, we celebrated May 9 as Rabindranath Tagore's Birth Jayanti. He is among the most revered iconic poets of India.  A poet, writer, playwright, composer, philosopher, social reformer and painter, Tagore was awarded the Nobel Prize in Literature in 1913, "because of his profoundly sensitive, fresh and beautiful verse, by which, with consummate skill, he has made his poetic thought, expressed in his own English words, a part of the literature of the West."
Rabindranath Tagore wrote the following inspiring poem in Bengali in 1907 when he heard about the arrest of Sri Aurobindo. The poem was translated into English by Kshitish Chandra Sen.
Read More
Lights on Life
Pulses of truth that clears up life's pathway and makes it a joyful and confident journey
Questions and Answers
Our ordinary life is fraught with doubts, confusions and questions on its various aspects. Our Questions and Answers section is a compilation of questions on multiple subjects, asked by aspirants to Sri Aurobindo and The Mother and the answers given by Them. Please visit - an answer may be awaiting you, even if you do not have a question.
Humility and sincerity are the best safeguards. Without them each step is a danger; with them the victory is certain.
The Mother

Guidance
On life's journey, we are sometimes struck by a distressing obstacle in our path, numbing our strength and capacities to move ahead. Or it could also be a strong aspiration that blindly seeks an expression. At these times, if we concentrate and sincerely search for an inner guidance, it does somehow reach us through some means and a path opens up, almost like miracle! If you are in a situation like this, try our Guidance section and see if it helps. Do share your experience with us.
Events and Announcements
Glimpses of recent activities at SAS
Sri Aurobindo and the Constitution of India
Hon'ble Union Minister of Home Affairs, Shri Amit Shah, officially launched the inaugural celebrations of Sri Aurobindo's 150th Birthday Celebrations on 24 April 2022 at the Pondicherry University Convention–cum–Cultural Centre, Pillaichavady. Sri Aurobindo and the Constitution of India – a research study done by the Sri Aurobindo Society, was released on the same day.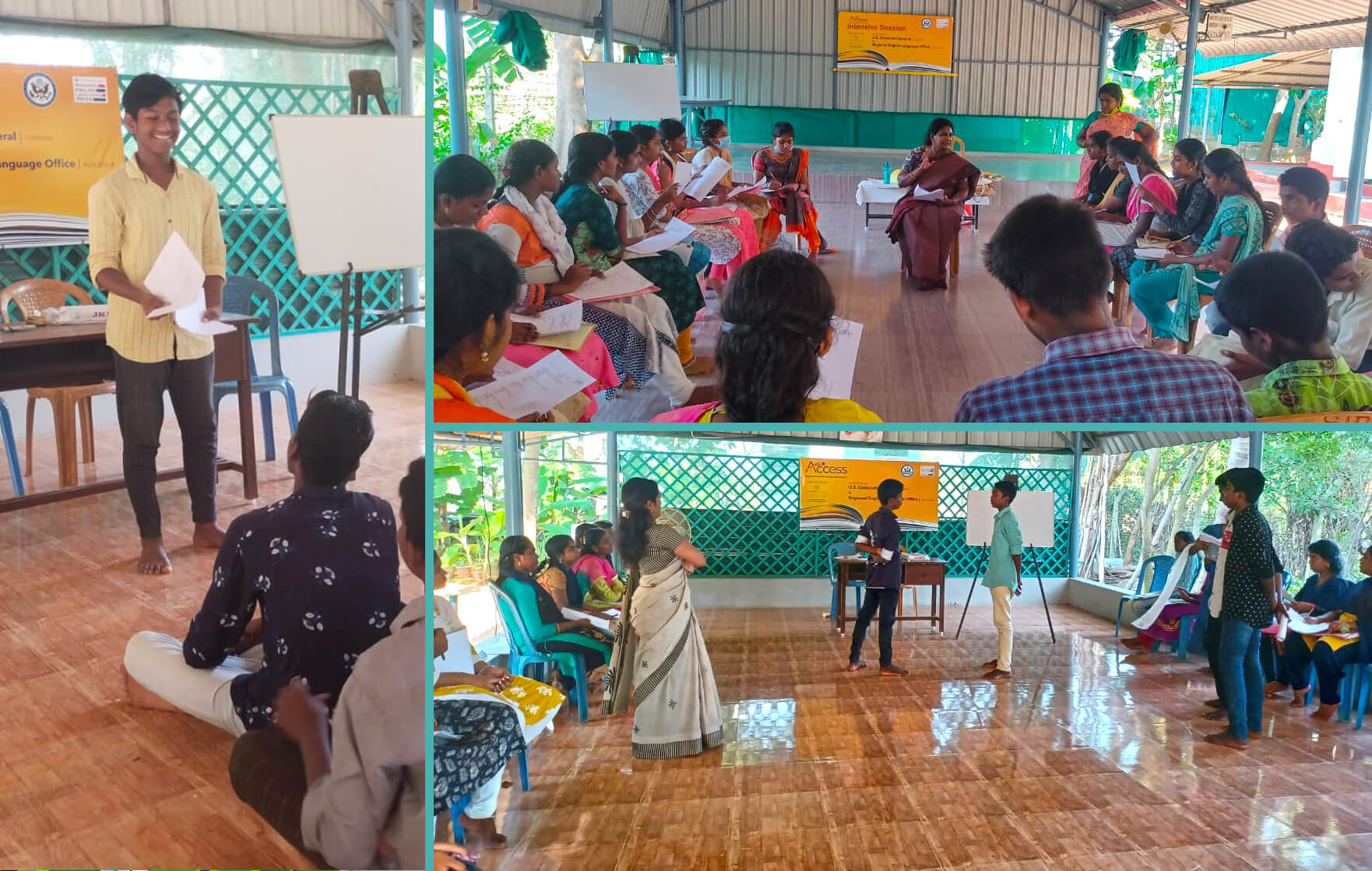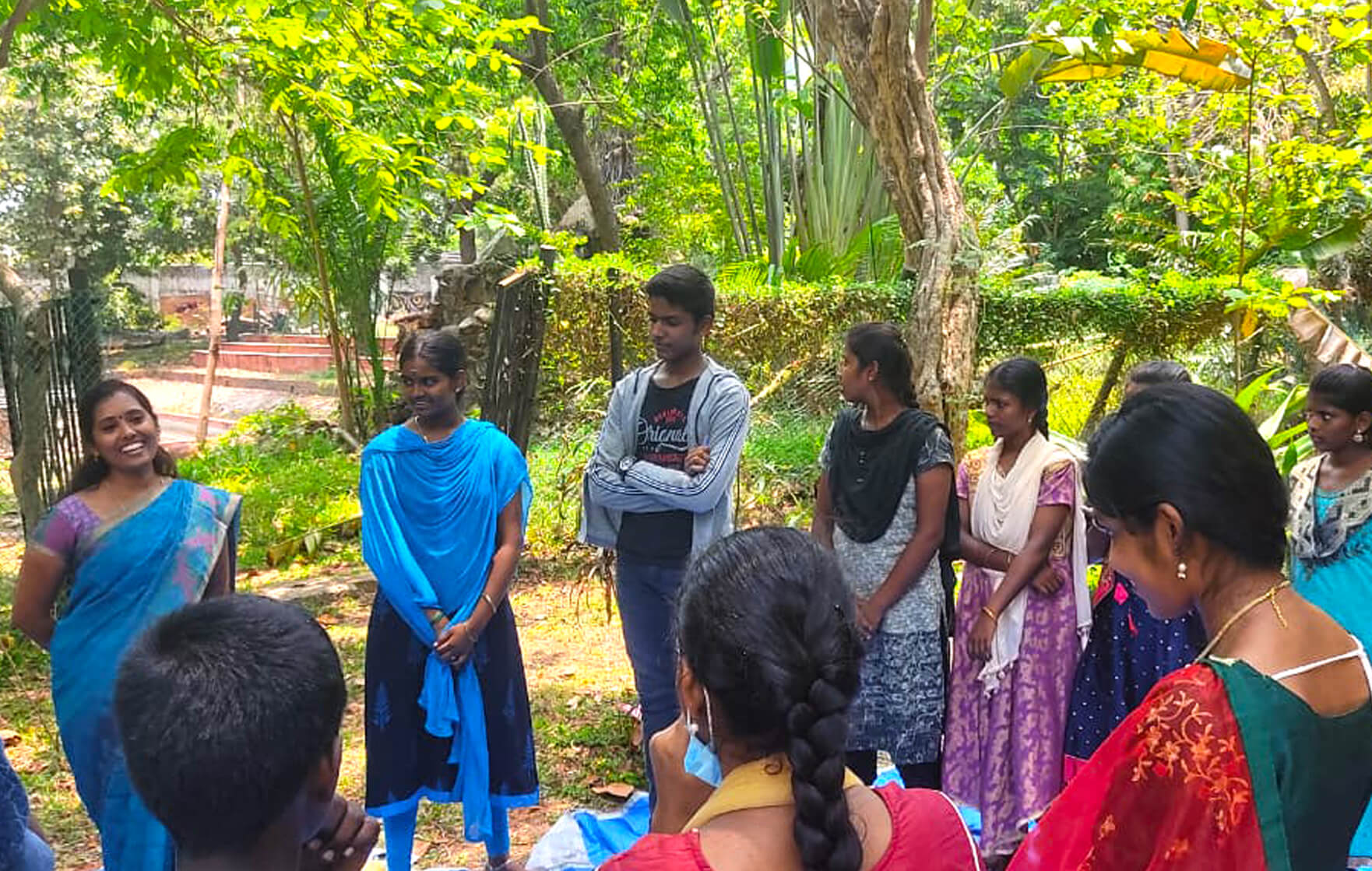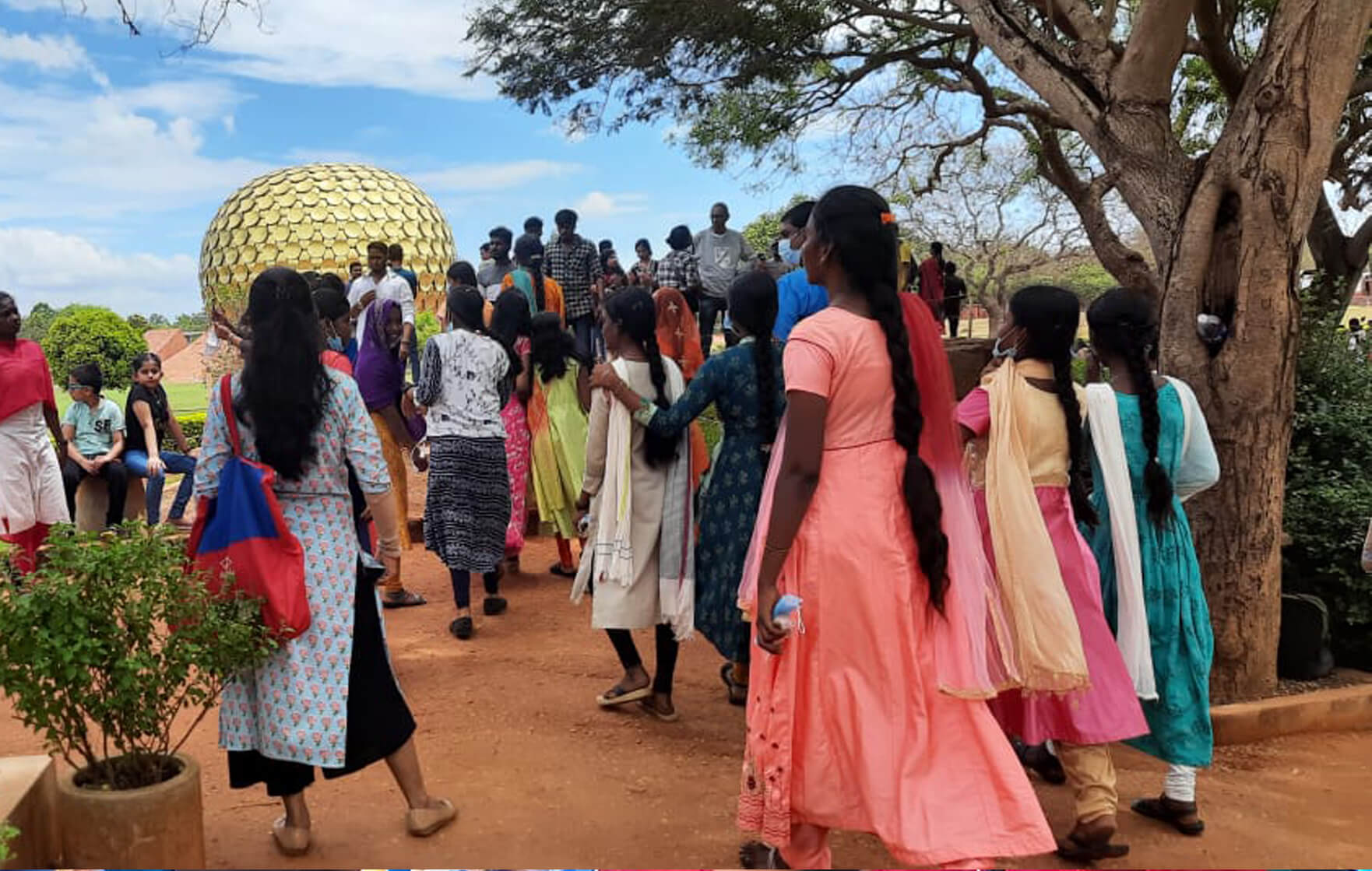 SARVAM students undergo intensive English training
As part of improving their English-speaking skills, SARVAM students underwent a two-day training programme. The students visited Auroville and Pondicherry Botanical garden where they immersed themselves in nature while practicing what they had learned in their classrooms.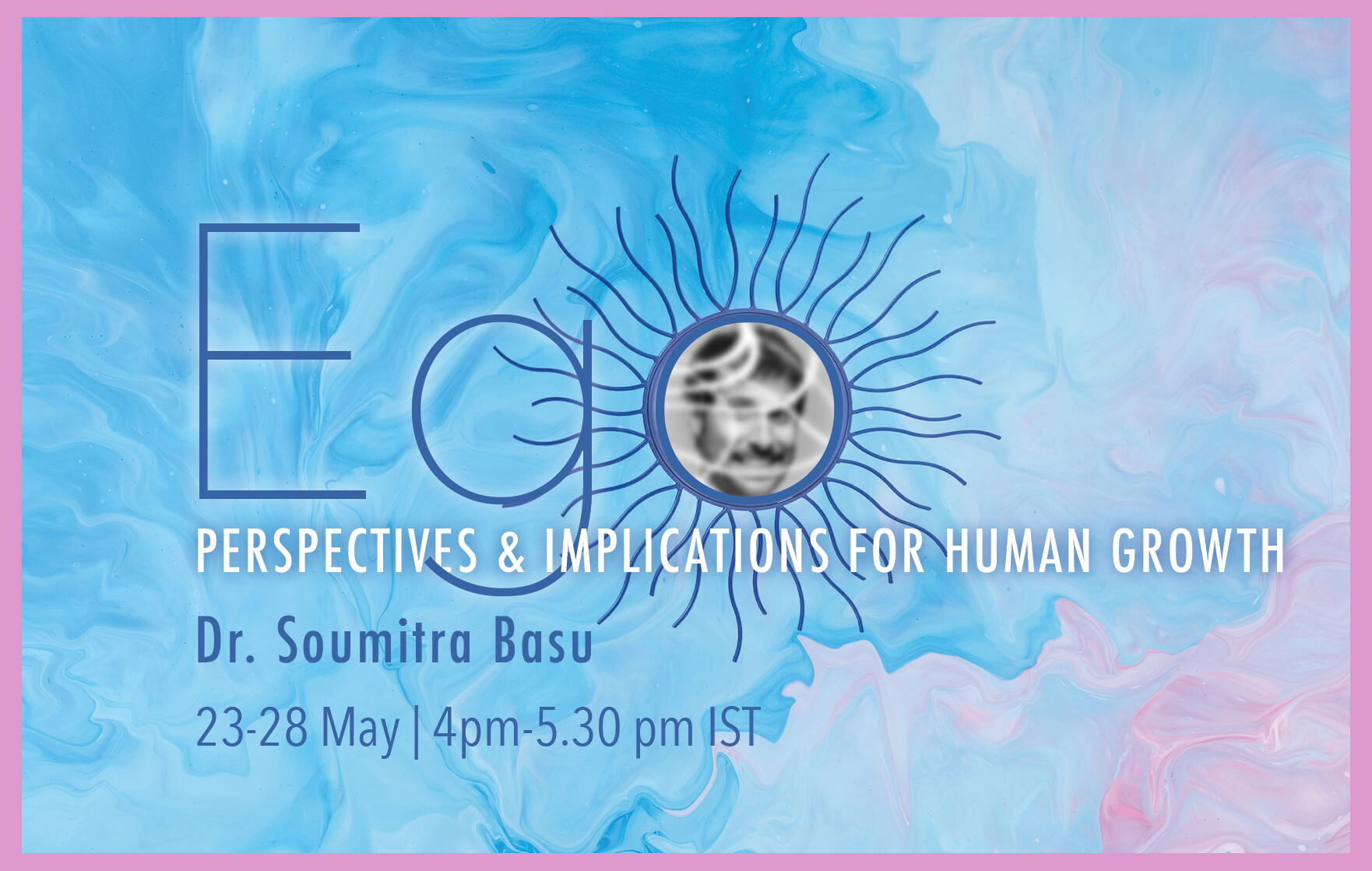 Ego: Perspectives & Implications for Human Growth
Enroll for this six-day online workshop organized by NAMAH, the Journal of Integral Health from May 23 to 28, 2022 facilitated by Dr. Soumitra Basu. Dr. Basu will help resolve the conflict that emerges between soul and ego which becomes a major source of psychological suffering. This course is dedicated to those who yearn to unify their being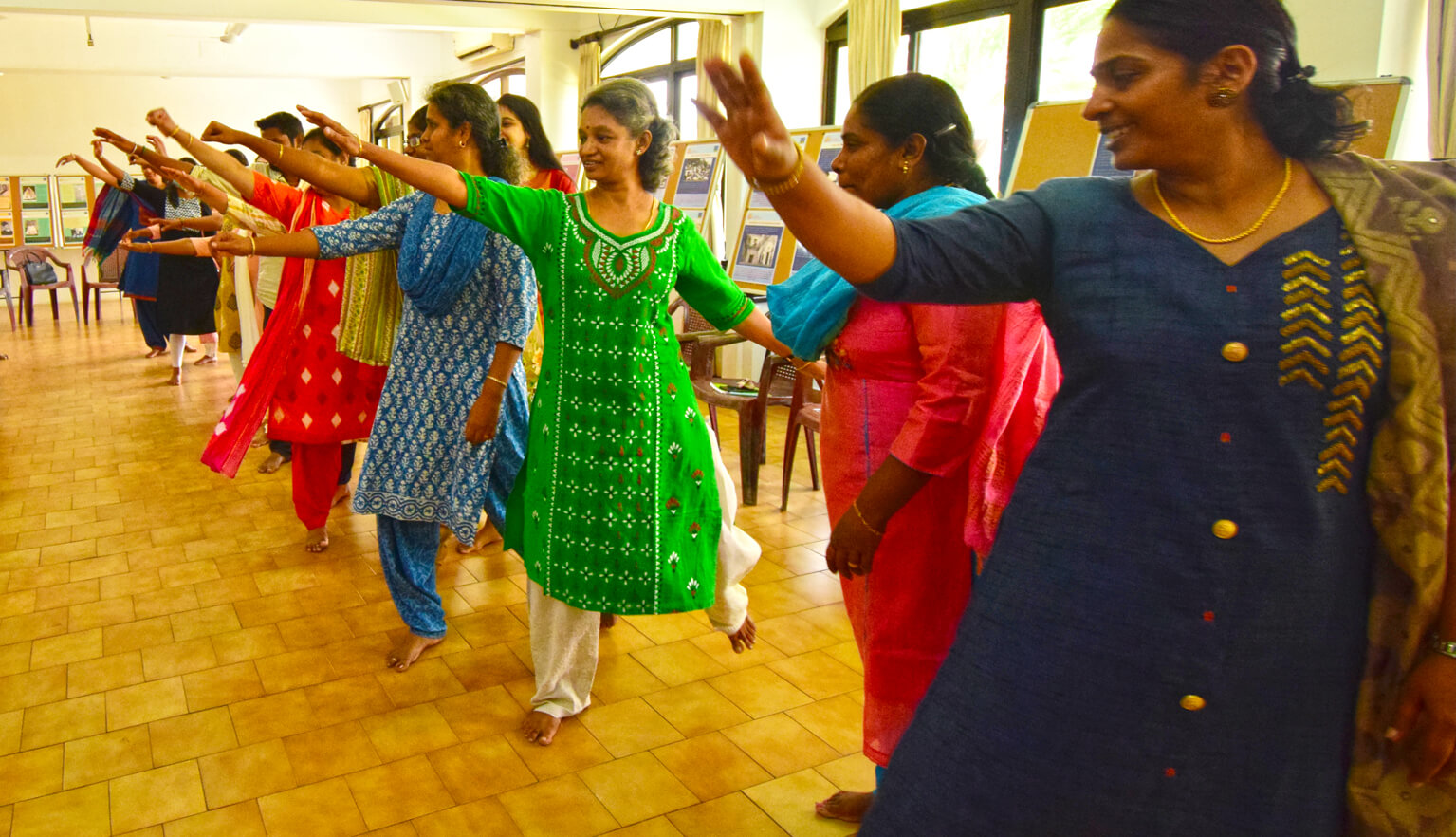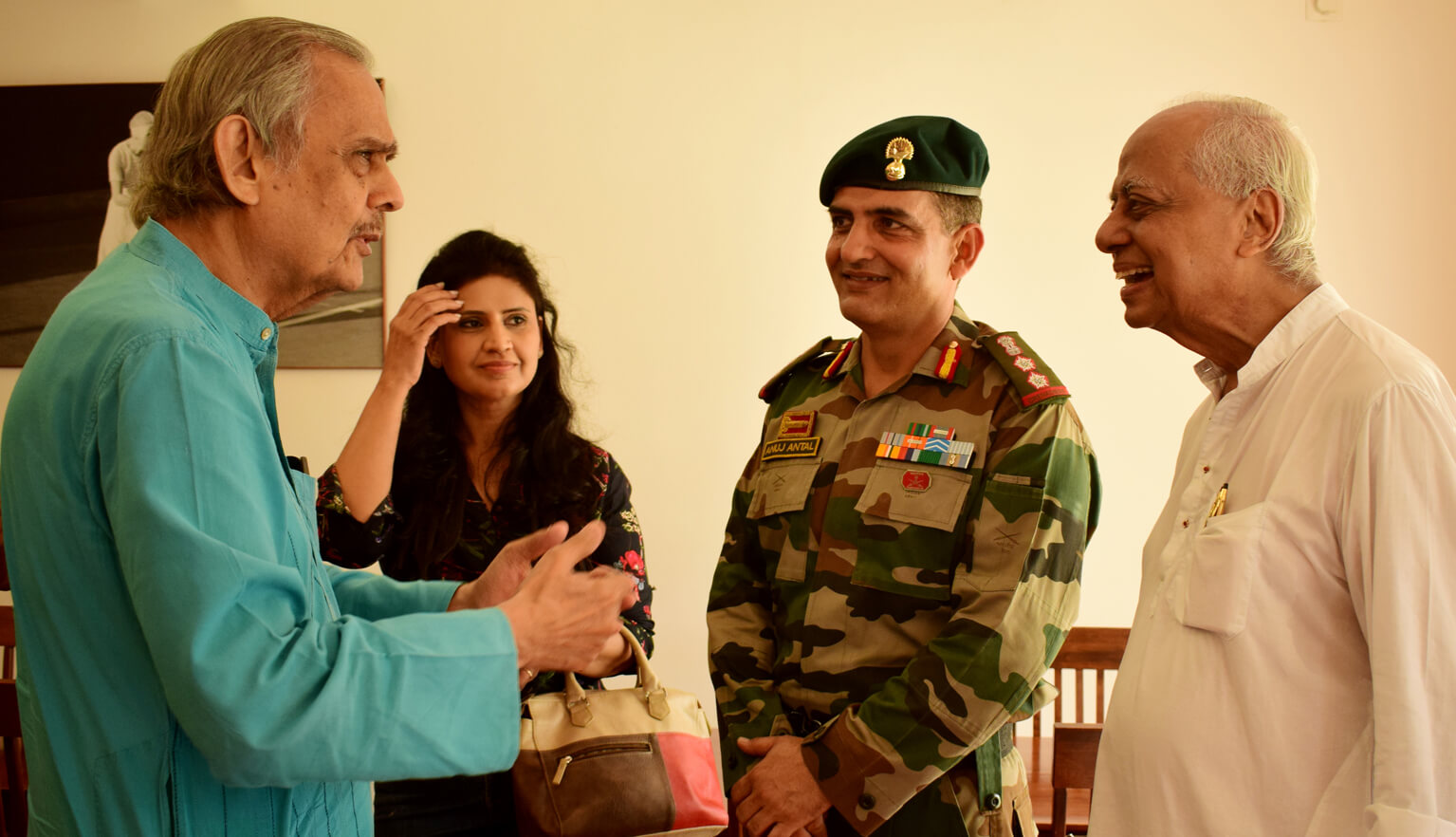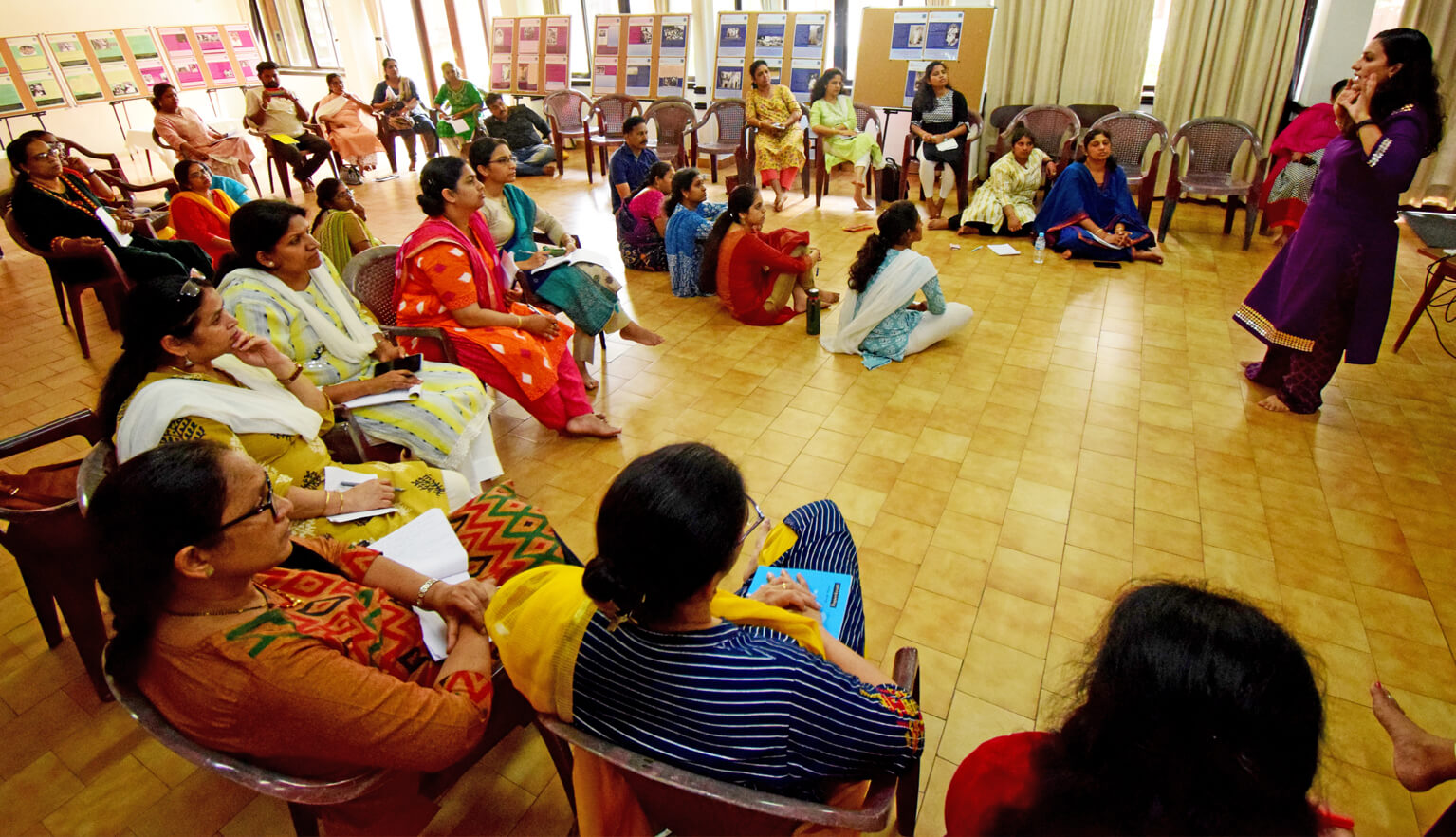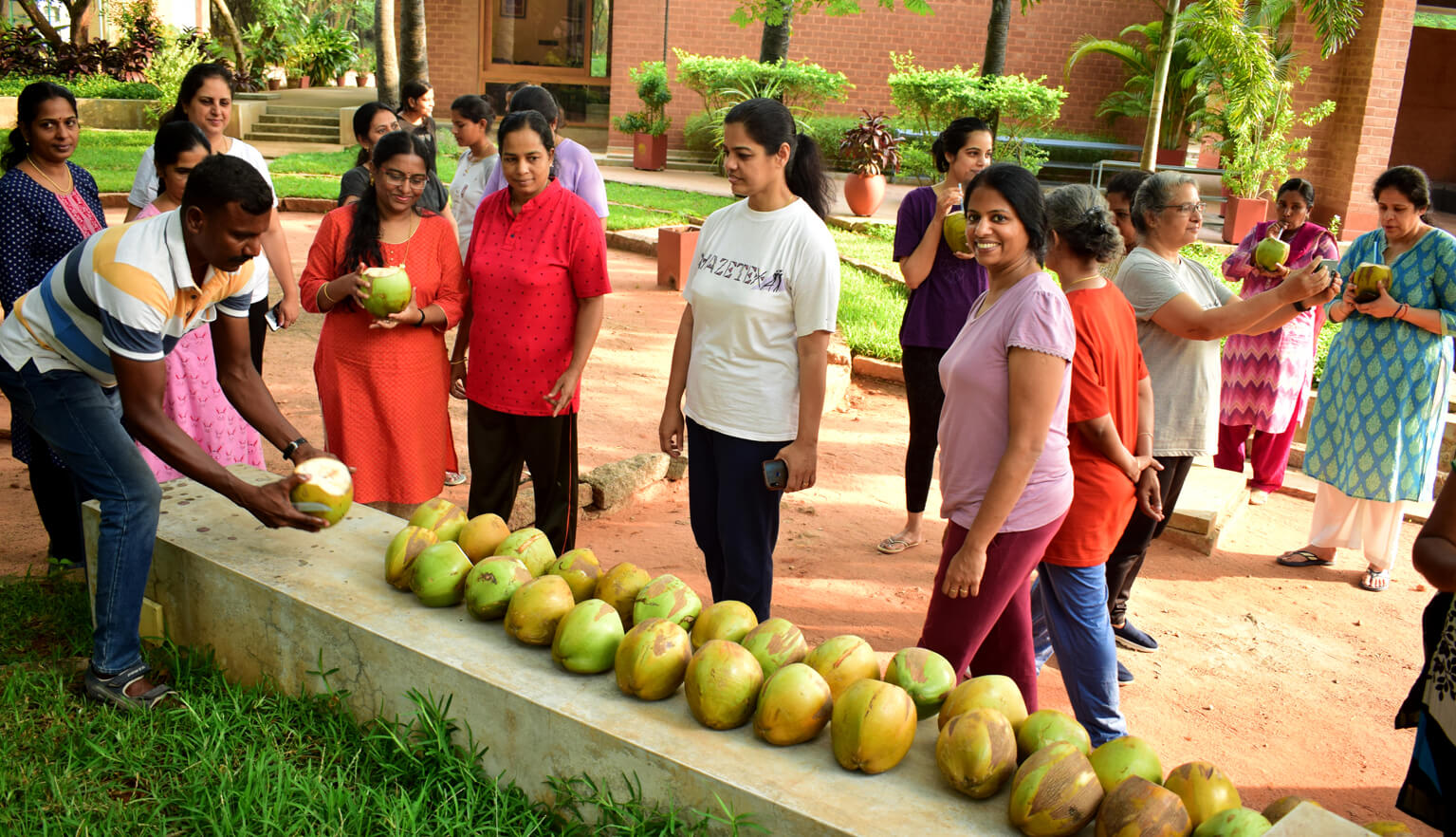 Experimental Learning Workshop for Army Public School Teachers
Eight Army Public school teachers from the Southern Zone attended a five-day pilot training workshop that was aimed to introduce innovative methods in education via theatre, music, arts, puppetry, therapeutic movements and yoga which were the main highlights of the workshop for all-round development of students. Twenty-four teachers from the Dakshin Bharat Area and six teachers from Pondicherry Government School and Satya Special school participated in this workshop. The valedictory function was presided by Col. Anuj of Dakshin Bharat Area.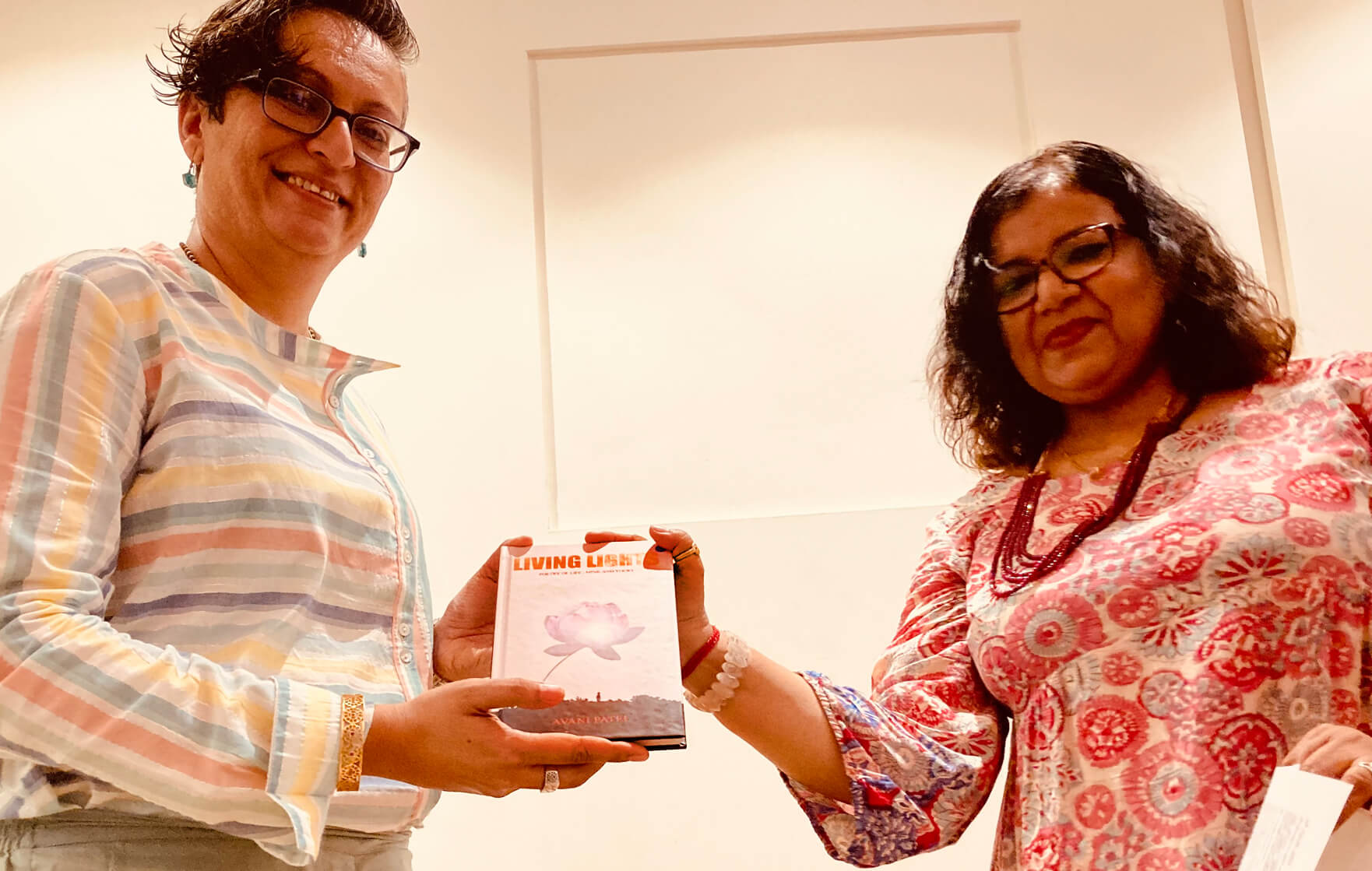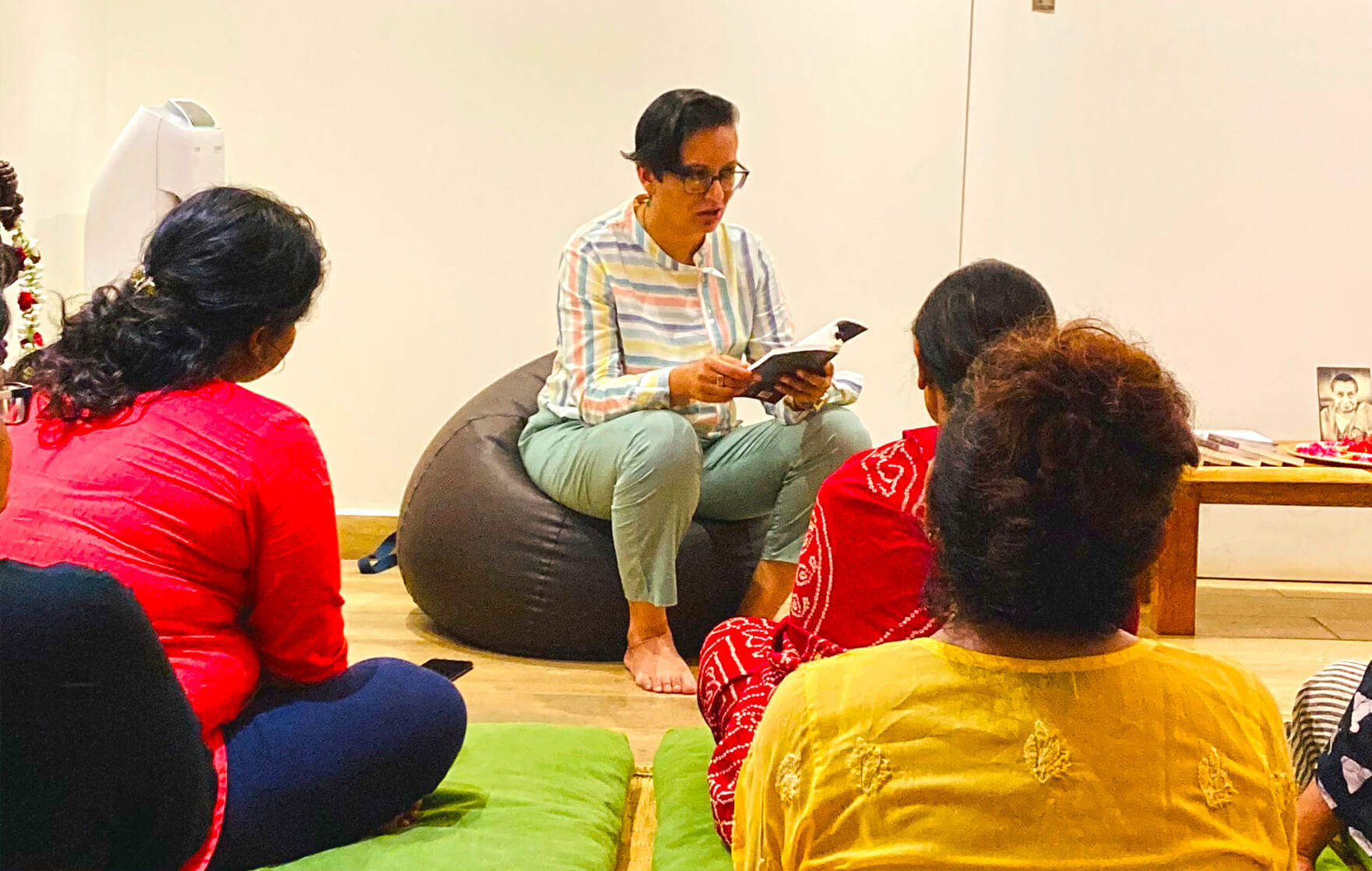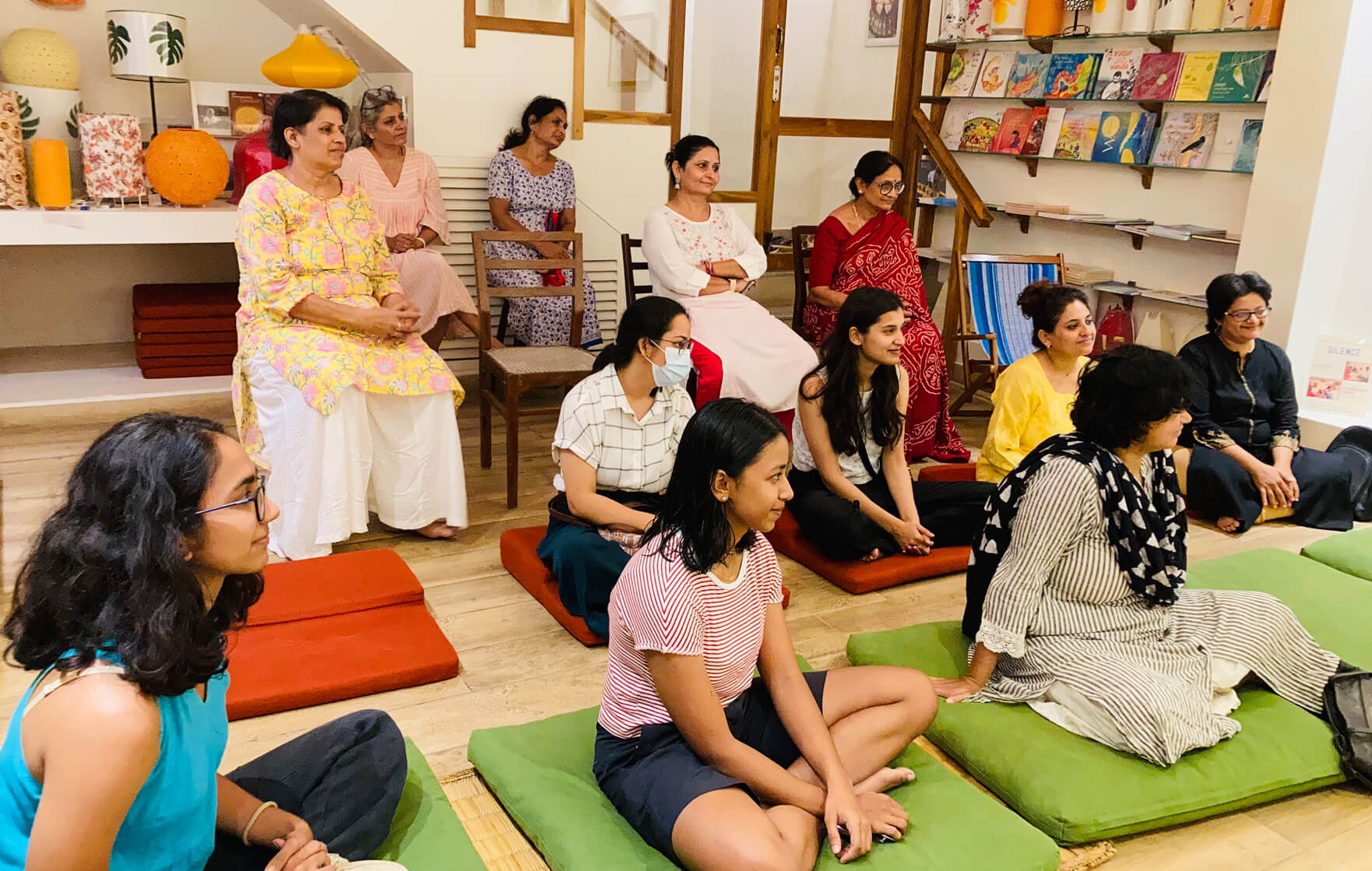 Book launch: Living Lights: Mine, and Yours
Avani Patel's debut book Living Lights: Mine, and Yours. co-hosted by The Brown Critique, was launched on 25 April, 2022 at the AURA Shoppe in Pondicherry. The book was launched by Gayatri Majumdar – a devotee, writer, editor and founder of 'The Brown Critique', a critically acclaimed literary journal and publishing house. Apart from reading some of her favourite and powerful poems from her book with immense honesty and transparency, when describing her metaphorical journey from the U.K. to India, Avani, a long-time devotee and teacher, regaled the audience with her characteristic humour. Her book is available for sale at Aura Bookstore, Pondicherry.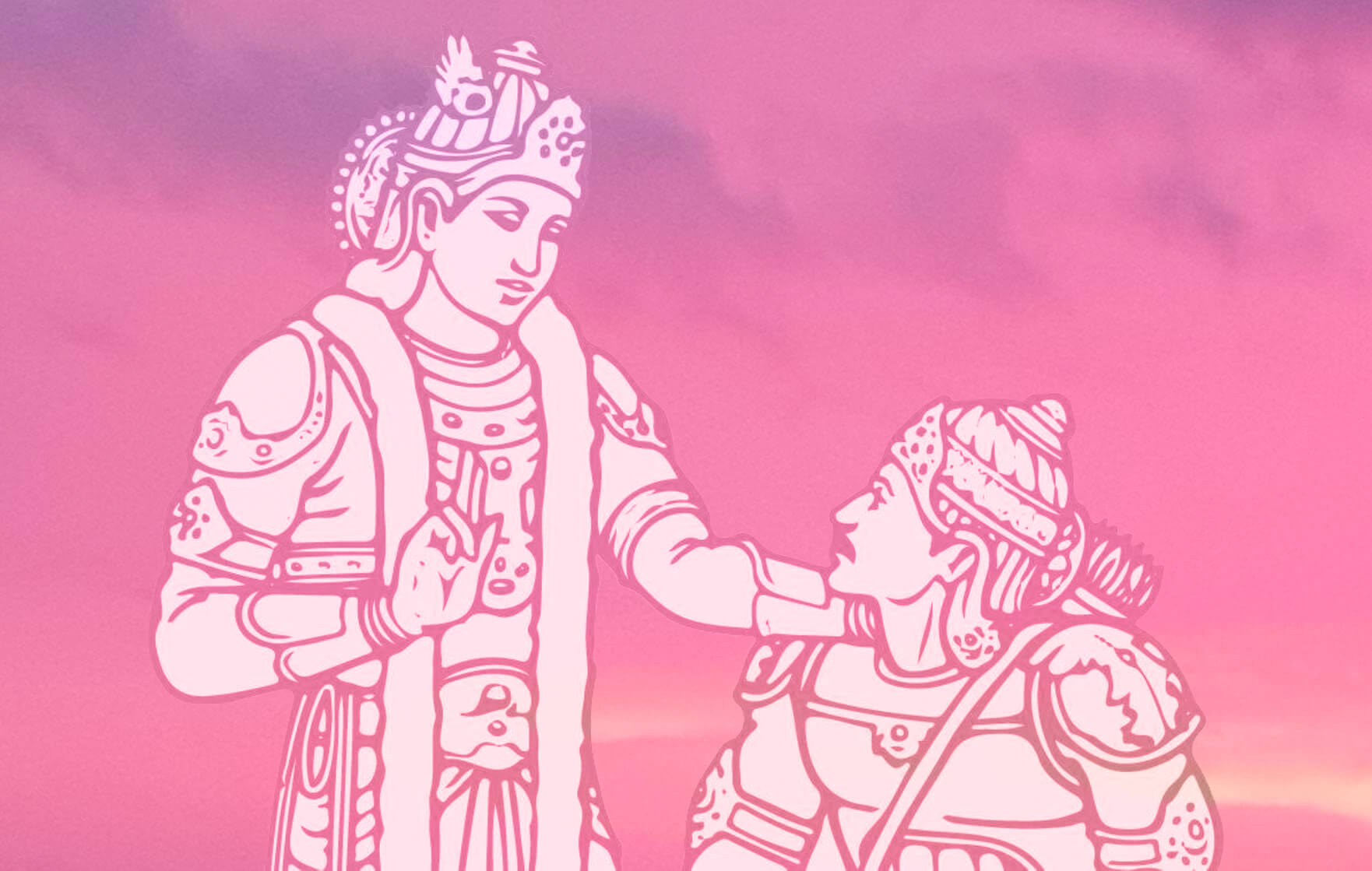 Geetaamritam-paanam - Drinking the Nectar of Geeta
AuroYajna is conducting weekly Gita chanting classes on all Saturdays from May 7, 2022. Those who wish to participate in this 'Gita Chanting' can join both online or drop by at Society House, Sri Aurobindo Society, Pondicherry. The chanting is from 7 a.m. to 7:45 a. m. on all Saturdays. Let's all join to live a life of purity, disciple, honesty, kindness and compassion.

Animation Film – A New Dawn
Script to Storyboarding Stage
An animation film 'Sri Aurobindo: A New Dawn' is being made by Sri Aurobindo Society, to inspire the youth of India and the world, through the story of Sri Aurobindo and his immense contribution to the renaissance of India. This is our offering for the 150th year of Sri Aurobindo's birth.
Read More
Offering in Humility and Gratitude
We have stepped into an important year on 15 August 2021 as it starts the 150th birth anniversary of Sri Aurobindo and the 75th year of India's independence. This section is our humble offering to this momentous occasion. We will bring a few golden glimpses from the Master's avataric life as well as a few glorious achievements of independent India.
Excerpt from A. B. Purani's 'Life of Sri Aurobindo' about an incident in England, when Sri Aurobindo was 'saved'
Sri Aurobindo and His two elder brothers were sent to England when He was seven years old, for their studies. They stayed with Rev. William H. Drewett and his wife in Manchester.
A rumour was once current that Aurobindo was converted to Christianity. This was probably due to his name being registered at St. Paul's and even at Cambridge, as "Aravinda Ackroyd Ghose". But the rumour is not true.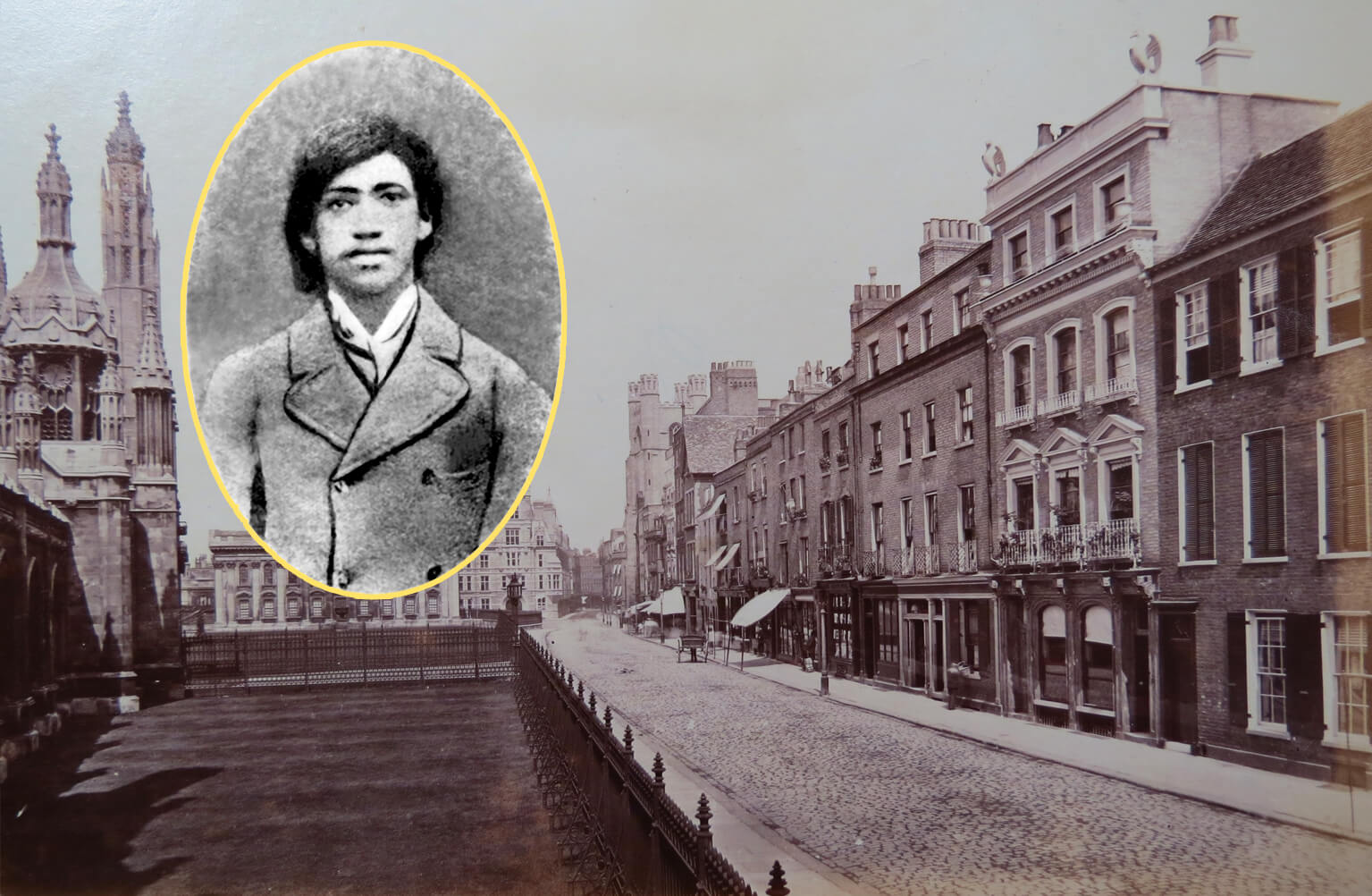 It's summertime, and this is the appropriate time for a vacation.  From Kolli hills in the South the previous week, we are taking a diversion, and this week we are steering to Madhuban. For ordinary people, this is a vacation, but for people like Gayatri, it is a journey to find out the actual cause of life, an expedition to know the unknown and what not.  Gayatri Majumdar – a devotee who loves travelling and has authored six books, contributes to this issue of Readers' Column. She is associated with Sri Aurobindo Society and, as an editor, is a part of the AuroPublications team.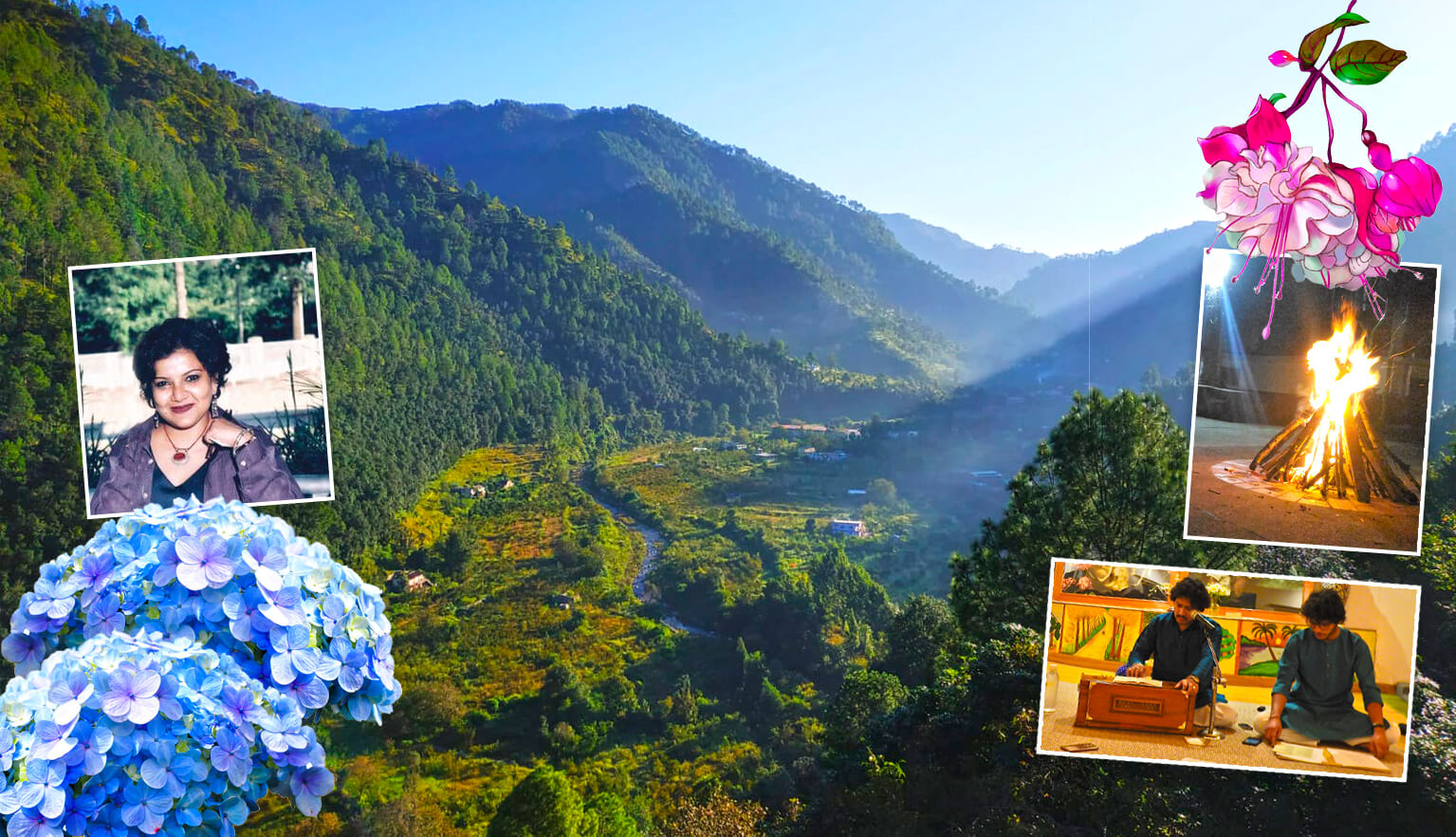 In a Madhuban State of Mind
– Gayatri Majumdar
The trek up to Madhuban (1) in the pitter-patter rain can hardly be described as strenuous; and the downhill Talla part of the Kumaon region of Ramgarh (2) in Uttarakhand's Nainital district is not difficult to negotiate.
It's impossible to be in any hurry here when the air is heady with the fragrance of wild flowers, gurgling streams, mist-wrapped hills, calls of myriad birds and mooing of cows. When I first stepped on the holy grounds of resplendence that Madhuban is, built by Sri Aurobindo Ashram's Delhi branch almost 60 years ago, I was certain I was gliding along another realm overlooking the valley with its green-shed school and stable for horses. Indeed, it was thousands of miles away from all the cacophony and white noise I had grown accustomed to. I believed I had finally discovered my sangha (3) among plum, peach, pear and apricot orchards, pines and hundred species of flowers and birds; listening to Gharwali folk, bhajans (4) and Sufi songs under a bright September full moon around a bonfire with tabla and harmonium resounding the Himalayas.
Read More
(…is all we need to embrace life with a smile!)
It was 'Mother's Day' a few days go. Day in and day out, mothers take many forms. There is nothing equal to the love of Mother.
We are trying to bring some smiles to their faces through some of these jokes. To all lovely mothers, these are for you.
Read More
'It is not our disabilities; it's our abilities that count,' says Christopher John Burke, an American actor. It is time when all should understand that physical disability impairs the biological function of a part of the body and not a person's mental ability. Physical disability is not a bar until the mental is disabled. Here is the success story of Husnain, who made people look at them from pity to pride, consolation to appreciation. Husnain, the founder of We Are One Dance Academy, has Persons with Disability as its crew members.Read this story