"Pleasure in the job puts perfection in the work."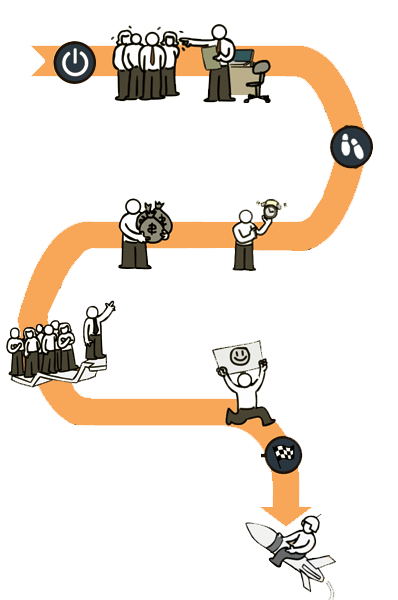 Building Workplace Democracy
International Workers' Day also called as May Day is celebrated on May 1st.  Is a mere one-day-an-year celebration (read holiday!) enough to commemorate and honor the labors of those millions across the world, working at the grass-roots of our existence?
Brazil's largest conglomerate, SEMCO, celebrates their workers on a daily basis. Their unusual egalitarian policies have created a culture that acknowledges the contributions of workers by empowering them with truly amazing authority for decision-making, freedom and flexibility.
'Maverick!: The Success Story Behind the World's Most Unusual Workplace' is a business autobiography by Ricardo Semler which tells the story of the SEMCO model of empowerment and liberation and of its success in terms of the resulting scale in profit.
The article in the link below gives a synopsis of this path-breaking achievement in the progressive corporate arena. It inspires us towards a world fortified by trust and freedom.
Lights on Life
Pulses of truth that clears up life's pathway and makes it a joyful and confident journey
Our ordinary life is fraught with doubts, confusions and questions on its various aspects. Our Questions and Answers section is a compilation of questions on multiple subjects, asked by aspirants to Sri Aurobindo and The Mother and the answers given by Them. Please visit - an answer may be awaiting you, even if you do not have a question.
Inspiration
"I again assert as our first and holiest duty, the elevation and enlightenment of the Proletariat."
– Sri Aurobindo

On life's journey, we are sometimes struck by a distressing obstacle in our path, numbing our strength and capacities to move ahead. Or it could also be a strong aspiration that blindly seeks an expression. At these times, if we concentrate and sincerely search for an inner guidance, it does somehow reach us through some means and a path opens up, almost like miracle! If you are in a situation like this, try our Guidance section and see if it helps. Do share your experience with us.
Events and Announcements
Glimpses of recent activities at SAS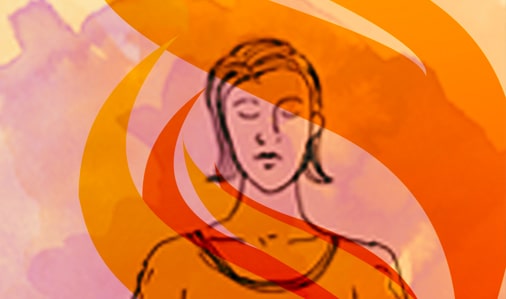 The Flame Within
Imagine the change in our daily life if at every moment, we could remain connected with our inner consciousness and be guided by it! Our thoughts, our feelings, our decisions and our actions all harmoniously aligned, emerging from an awareness of the Truth and our purpose, ushering us to the process of peaceful progress. Learn to experience it in this on-going online series led by Arul Dev, from April 20 to May 11, 2021.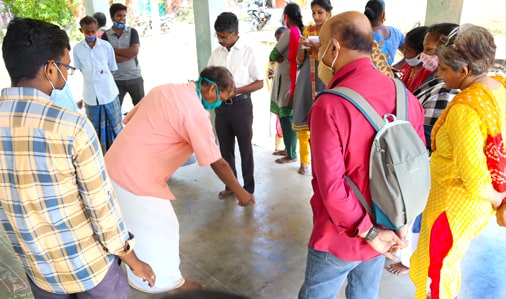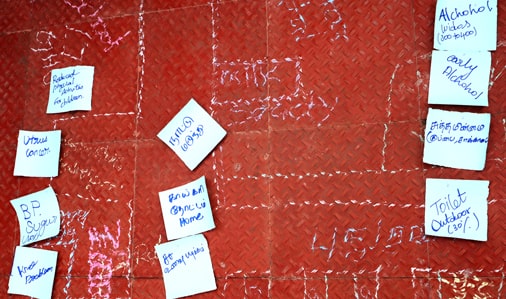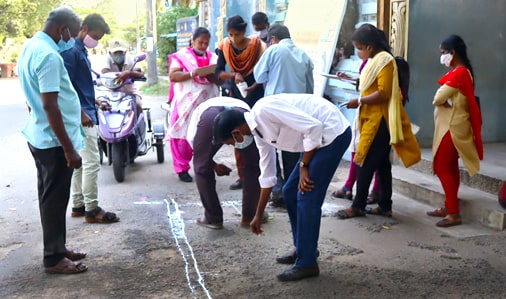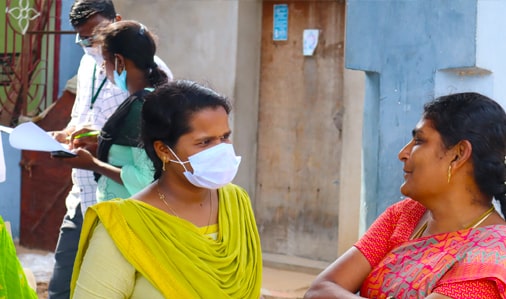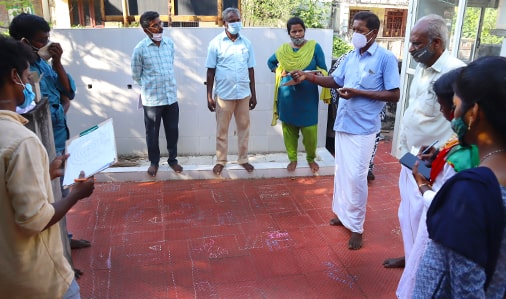 Water for a Svarnim Puducherry
Svarnim Puducherry, our visionary initiative to make Puducherry an ideal Indian state, has recently launched a drive to explore and understand the status of water conservation, access and purification in Puducherry and define solutions to improve it. It has already generated enthusiastic participation of the community members and hopes to frame and implement inclusive sustainable collaborative mission for a water-rich and water-efficient Puducherry, which can serve as a model for other Indian states.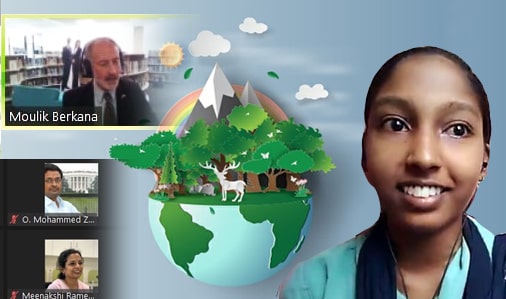 Earth Day Program
SARVAM celebrates Earth Day with the Public Affairs Section of the U.S. Consulate General Chennai in association with Care Earth Trust on a virtual program focused on raising environmental awareness among students between 13-15 years on 22nd April 2021.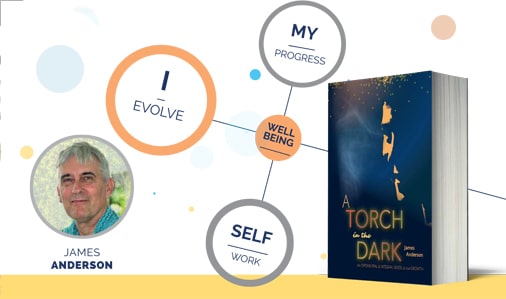 The Torch in the Dark
Announcing our new BOOK RELEASE! AuroPublications launches James Anderson's inspiring book "A Torch in the Dark (AN EXPERIENTIAL & INTEGRAL GUIDE to our GROWTH)". "What has brought you here? Here is my own beginning; what is yours? What has been the trigger to activate your life? What has started you off? This book is dedicated to those whose time has come. Are you ready to take charge of your life and your destiny? The hour has come."
— James Anderson in 'Beginnings'; "A Torch in the Dark"
Sushmita is now at every creek and crease of AuroNews. A regular reader, and a weaver of words, Sushmita contributes another of her unique creations that will not cease to please. We hope her creativity keeps flowing ceaselessly. Enjoy!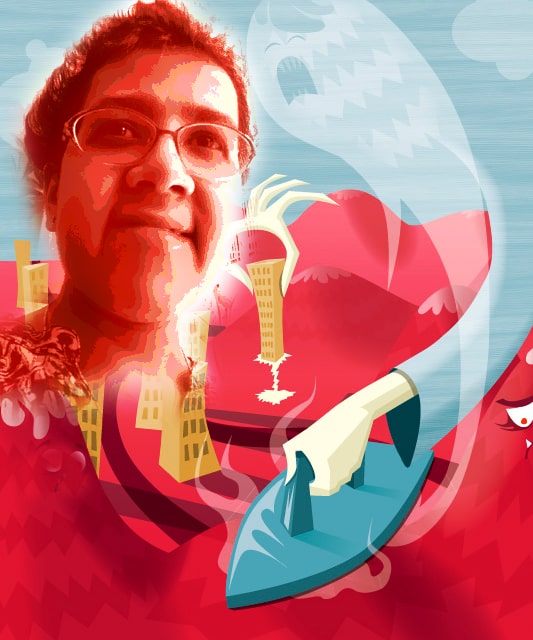 Creases, decrease, be de-creased
Creases, decrease!
Be de-creased and cease.
When thou art not,
When thou art ironed out,
The sight is different of the same,
Which is thus no more the same.
The Path of Light unhindered, undeflected,
Light fully received fully reflected,
The scene is straightened, set right:
(…is all we need to embrace life with a smile!)
When you think someone is deaf, how do you make sure?
Read On to discover!
Doctor, I think my wife is getting hard of hearing."
"There's a simple test you can run to see how bad the problem is: Start out 40 feet away from her, and in a normal conversational speaking tone say something and see if she hears you. If not, go to 30 feet, then 20 feet, and so on until you get a response."
That evening, the man's wife is in the kitchen cooking dinner, and he's in the living room. In a normal tone, he asks, "Honey, what's for supper?"
No response.
So he moves to the other end of the room and repeats, "Honey, what's for supper?" Still no response. Next, he moves into the dining room. "Honey, what's for supper?" No response, so he walks up to the kitchen door. "Honey, what's for supper?" Again, there is no response, so he walks right up behind her. "Honey, what's for supper?"
"For the fifth time, Harry, CHICKEN!"
Youngsters generate energy and improve livelihood of people.
It was jute waste. And abracadabra – it becomes coal! Stunned already? Then do think of a reason that makes young 21-year olds of the Generation-Z do this magical re-engineering? Perhaps a sense of responsibility for the earth, one which each of its inhabitants should share? It is never too late to be inspired. Read on.