The aim of education is not to prepare a man to succeed in life and society, but to increase his perfectibility to its utmost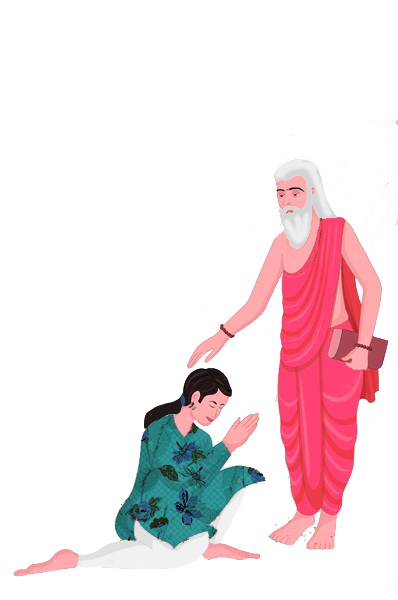 Sri Aurobindo reminds us that if we have to be reborn as a society, as a nation; if we have to raise ourselves to work towards the true mission of India, to fulfill India's true destiny, we must grow in Shakti. What is truly necessary to make Indians, and especially the youth of India grow in Shakti? One obvious answer is: an education that helps build their capacities and capabilities.
When rethinking education and its role in shaping the India of tomorrow, it is critical to have a deep understanding of the fundamentals which shaped the ancient Indian view of education and life. Without a grounding in the essentials which formed the basis of the glorious educational heritage of India, we cannot be certain of the educational vision and policy which will help us build an even more glorious future.
In a three-part essay, the author identifies a few basics that Sri Aurobindo identified as the foundation of a mighty intellectual superstructure in the past. Only then we might be able to create new structures and institutions which while being based on those essential principles, will be more appropriate for our times.
Lights on Life
Pulses of truth that clears up life's pathway and makes it a joyful and confident journey
Questions and Answers
Our ordinary life is fraught with doubts, confusions and questions on its various aspects. Our Questions and Answers section is a compilation of questions on multiple subjects, asked by aspirants to Sri Aurobindo and The Mother and the answers given by Them. Please visit - an answer may be awaiting you, even if you do not have a question.
The progress in sadhana comes from the rectification of the inner and outer attitude, not from the nature of the work one does — any work, even the most humble, can lead to the Divine if it is done with the right attitude.
– The Mother
(CWM-14, p. 300)

Guidance
On life's journey, we are sometimes struck by a distressing obstacle in our path, numbing our strength and capacities to move ahead. Or it could also be a strong aspiration that blindly seeks an expression. At these times, if we concentrate and sincerely search for an inner guidance, it does somehow reach us through some means and a path opens up, almost like miracle! If you are in a situation like this, try our Guidance section and see if it helps. Do share your experience with us.
Events and Announcements
Glimpses of recent activities at SAS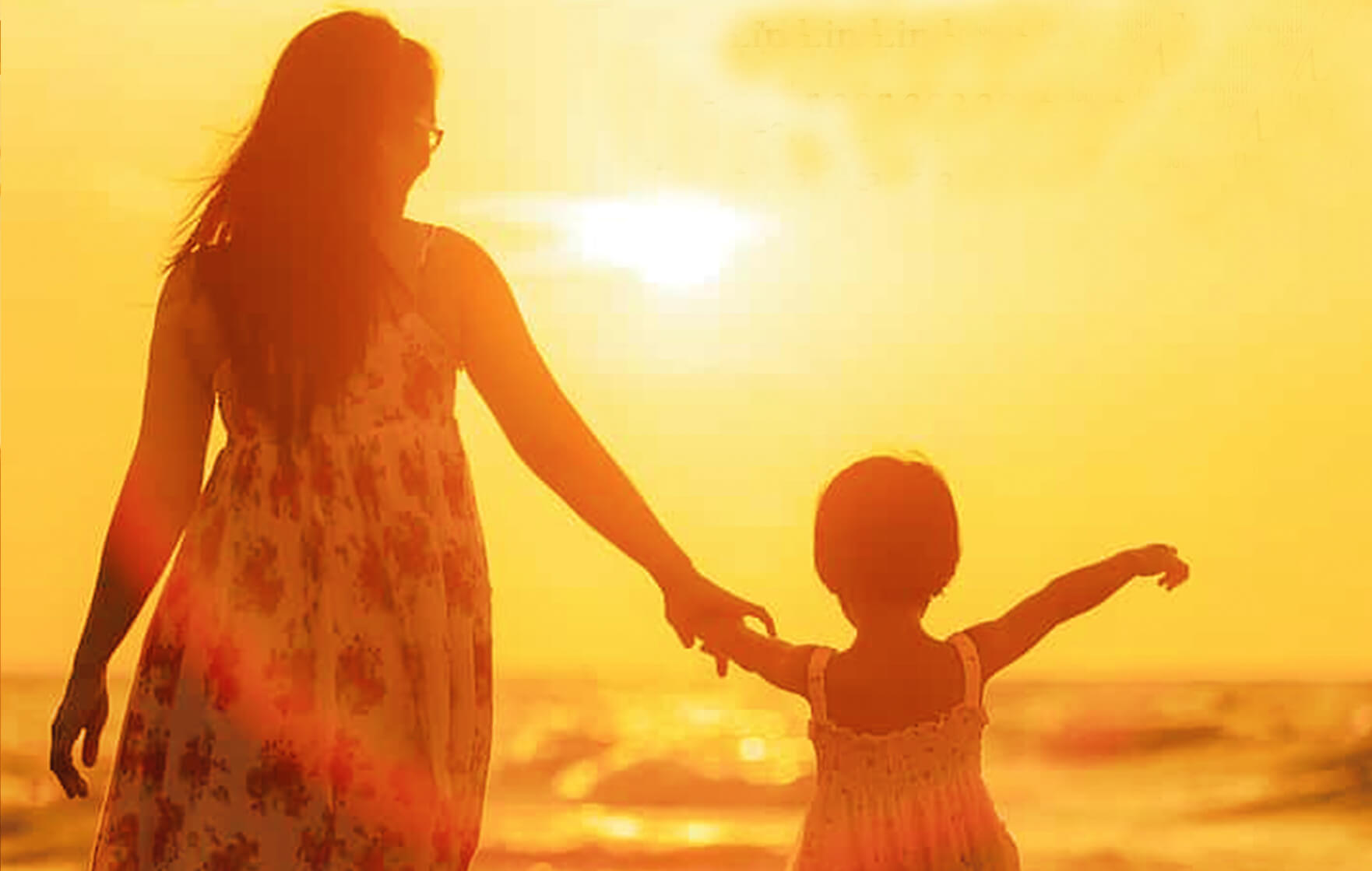 Inner Child Work
In this workshop, Sigrid Lindemann, an experienced practitioner based in Auroville, will tap into the Mother's wisdom and describe the process of healing wounds and traumas experienced early in life, which remain stuck and stand against anyone's personal evolution. Join this online workshop from 21 to 23 November, 2022, organized by NAMAH, the Journal of Integral Health.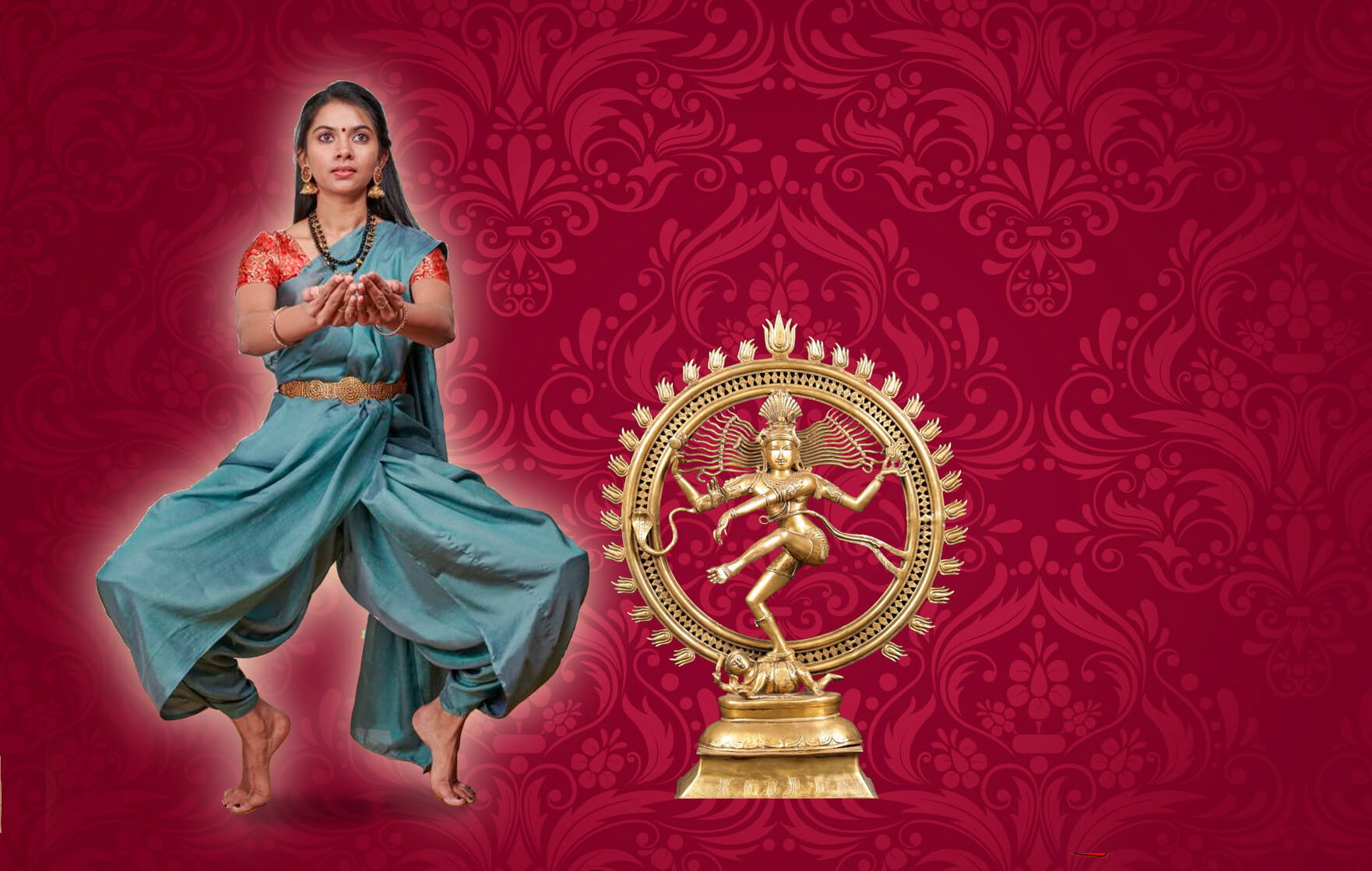 Orientation to Dance for Well-being
As part of its series of talks and events titled "Re-Awakening the Bhārata Shakti: Toward an Indian Renaissance," the Renaissance-AuroBharati team is organiszing a dance-based workshop on 18 November, 2022, at the Society House in Puducherry. The facilitator, Ms. Krishnapriya Ramamurty is a Bharatnatyam dancer and founder of Paallam Arts – a company based out of Wales, UK.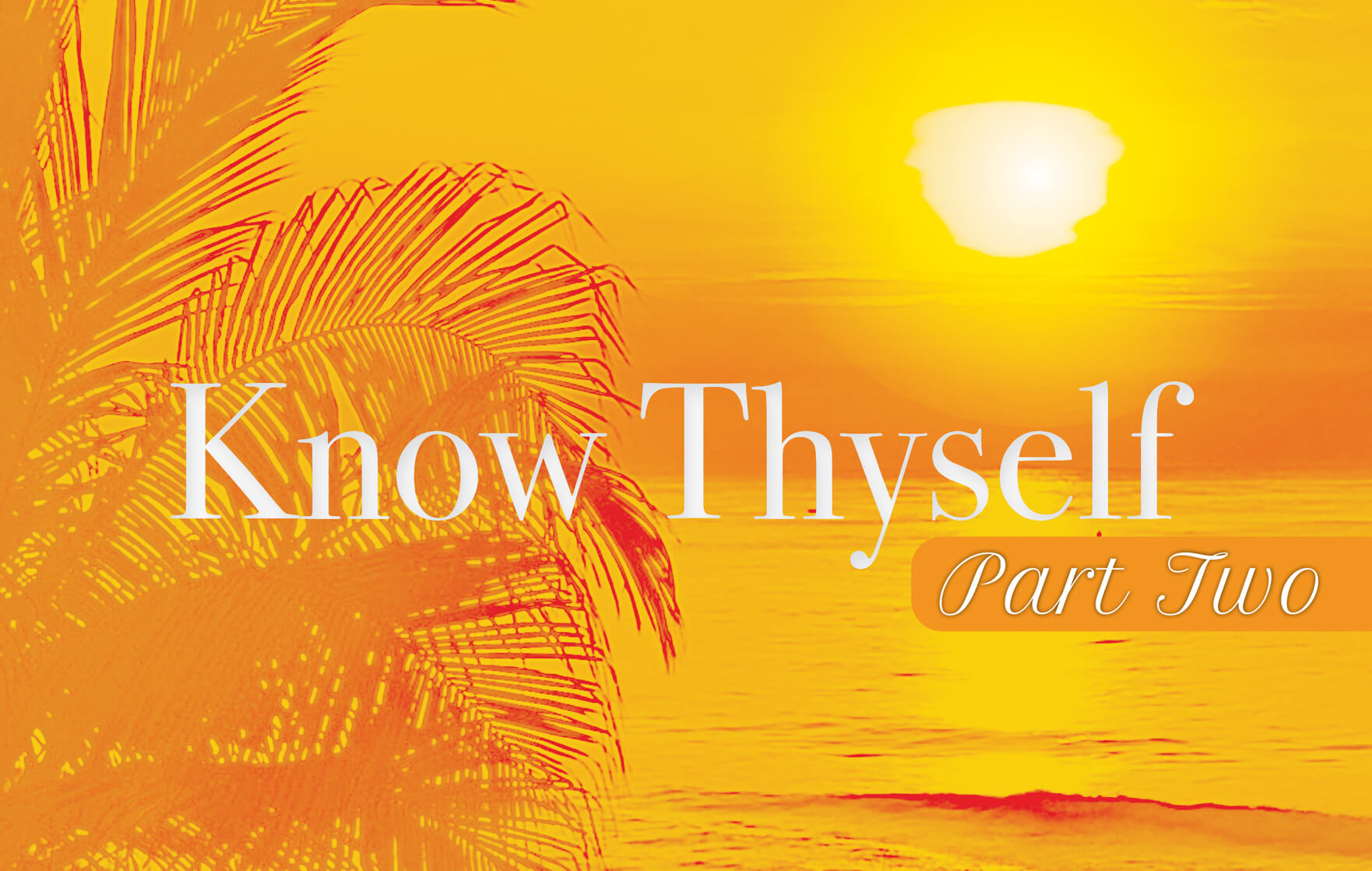 Know Thyself
AuroYajna continues the series of workshops titled "Towards Self Perfection" started in July 2021 as their first step towards Divine Life in Divine Body. AuroYajna will conduct its next workshop "Know Thyself" from November 14 to 19, 2022, both online and on campus. This workshop aims at studying the inner bodily systems and relate the same with the extended selves of the Body Divine around us.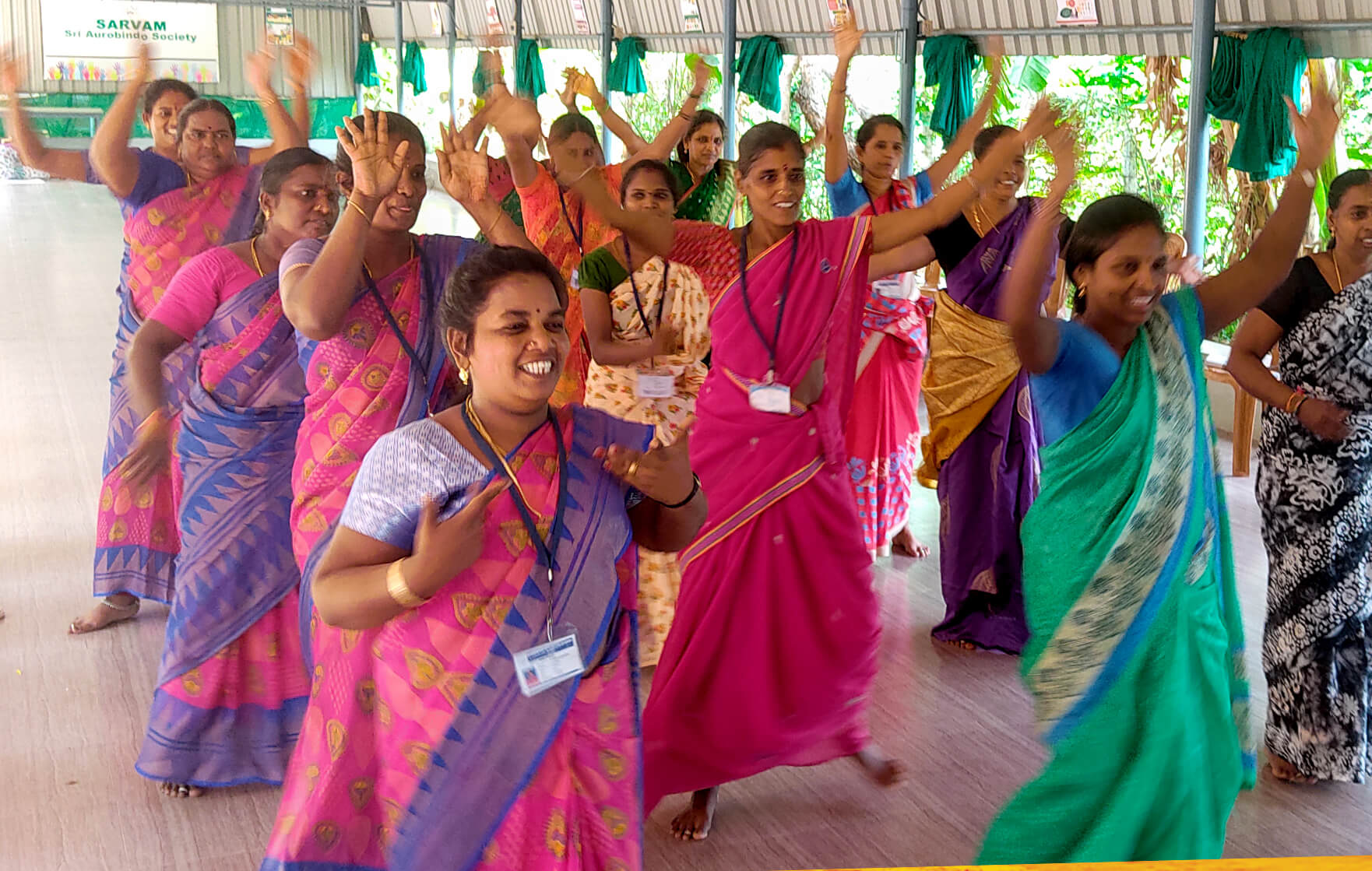 Handling Work Pressure
A one-day workshop was conducted for SARVAM coordinators and digital Sakhis on 26 October 2022, to help them handle the pressure they undergo in their work environment. Discussions, role plays were a part of the workshop resulting in highly rewarding feedback from the participants.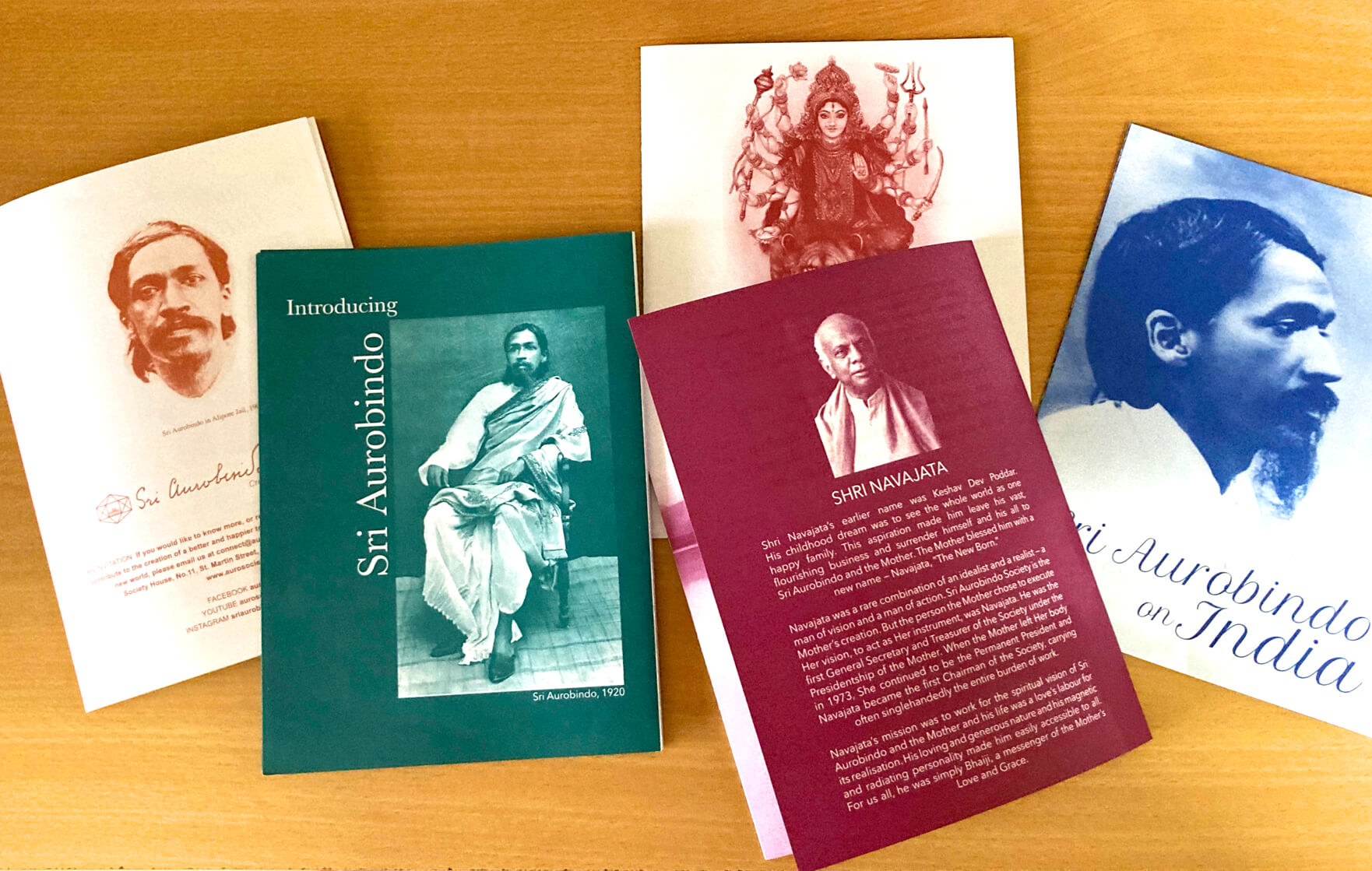 Tamil Translation of the Writings of Sri Aurobindo and The Mother
Sri Aurobindo Society presents to the readers Hymn to Durga, Five Dreams of Sri Aurobindo, Sri Aurobindo on India, Introducing Sri Aurobindo, The Divine Is with You in Tamil on the auspicious occasion of the 150th Birth Anniversary of Sri Aurobindo. Read these timeless insights and preserve the treasure for the future.
Sri Aurobindo: A New Dawn
An Animation Film in the Making
An animation film 'Sri Aurobindo: A New Dawn' is being made by Sri Aurobindo Society, to inspire the youth of India and the world, through the story of Sri Aurobindo and his immense contribution to the renaissance of India. This is our offering for the 150th anniversary of Sri Aurobindo's birth.
We are happy to share with you that the story-boarding stage has finally come to a wholesome closure and the character designs have also been developed. The Animation studio is now gearing up to start training of the artists and the animation design stages will follow soon.
Here is a glimpse of the 'Behind-the-Scenes' work happening at Eeksaurus studios, Mumbai.
Join hands to make this inspirational film! Donate
AuroPublications, the publications division of the Sri Aurobindo Society, publishes spiritually themed books and creates multimedia and audio-visual products with deep insights and values. There is a special focus on Integral Yoga and the vision of Sri Aurobindo and the Mother.
Sincerity in Sadhana
This book is an effort to fulfil the needs of Spiritual Seekers and thus help in their journey and Sadhana. We hope this compilation will help us to get a greater mental clarity about this particular subject so that we can channel our efforts in the right direction.
Click the link to get the copy
Visit AuroPublications https://auropublications.org/ for online purchases, or visit Aura Bookstore on 16 Goubert Avenue (Beach Road), Pondicherry, to pick up a copy.
Sushmita Mukherjee our regular reader is back again with her thoughts and opinions on "The Author, the Authority, Humility"
"Nothing is all our own that we create:" (1)
Maybe…, that too is why we claim ownership and authorship of all… Exceptions, usually, are the things and instances which we do not like, of course!
The Sole Author is the Sole Authority. And yet, claims nothing… as His-Her-Its own. Or maybe… just because of that very fact, – of being the Author and the Authority, – claims not, nor proclaims the Ownership: the Humility synonymous with the Author, with the Authority. Of course, one argument, of the many that the human intelligence and resistance and petulance may forward in ignorance: "The Author and the Owner doesn't need to claim, so doesn't. What is the big deal? What is so surprising?" At the same time, unaware of this self-reflexive and self-defeating argument: just because we are not that, the Author and Owner, we claim the authorship and ownership!
Read More
(…is all we need to embrace life with a smile!)
If you do not know the answers for these questions, we are not to be blamed!
What kind of plant grow on your hand? — Palm tree.
What is a tree's least favourite month? — Sep-timber!
Why did the leaf go to the doctor? — It was feeling green.
How can you tell the ocean is friendly? — It waves.
Why was the student's report card wet? — It was below C level.
Retired Couple Gift Free Education
Siva Swamy and Mahalakshmi, a retired couple in Coimbatore's Pachapalayam, run 'Kalvi Thunai' – a free education centre for underprivileged children. Founded in 2014, their institution offers after-school support to students from classes 4 to 12. Post-retirement plans are not blurry anymore!!
Read his inspiring story.