All is her play with the Supreme; all is her manifestation of the mysteries of the Eternal, the miracles of the Infinite.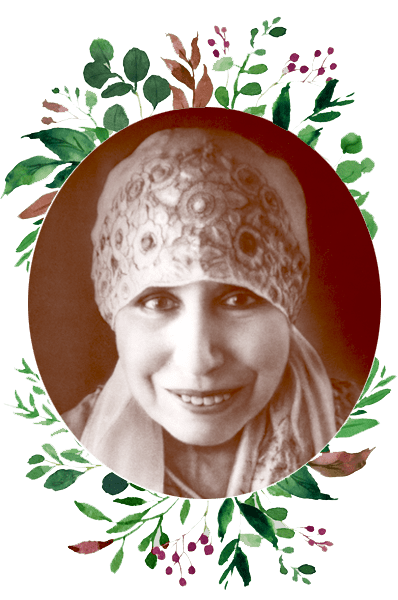 On the occasion of The Mother's Mahasamadhi day on November, 17, we bow down in silent gratitude, deep love and child-like admiration for Our Sweet Mother, the Supreme – who is always present with us – guiding us, protecting us and helping us through our journey. Let us strive to be Her children, worthy of Her Love and Her Grace.
Lights on Life
Pulses of truth that clears up life's pathway and makes it a joyful and confident journey
Our ordinary life is fraught with doubts, confusions and questions on its various aspects. Our Questions and Answers section is a compilation of questions on multiple subjects, asked by aspirants to Sri Aurobindo and The Mother and the answers given by Them. Please visit - an answer may be awaiting you, even if you do not have a question.
Inspiration
How present Thou art in our midst, beloved Mother! It is as if Thou wouldst assure us of Thy complete assistance, as if Thou wouldst show us that the Will which means to manifest through us, has found in us instruments which can realise Its Law, by placing it in complete accordance with Thy present possibilities.
– Prayers & Meditations by The Mother
On life's journey, we are sometimes struck by a distressing obstacle in our path, numbing our strength and capacities to move ahead. Or it could also be a strong aspiration that blindly seeks an expression. At these times, if we concentrate and sincerely search for an inner guidance, it does somehow reach us through some means and a path opens up, almost like miracle! If you are in a situation like this, try our Guidance section and see if it helps. Do share your experience with us.
Events and Announcements
Glimpses of recent activities at SAS
Fine Art for Children
Children had an immersive experience, exploring the beauty and finesse of Fine Arts in the light of Sri Aurobindo and the Mother's vision of Integral Education in this 3-month long online workshop.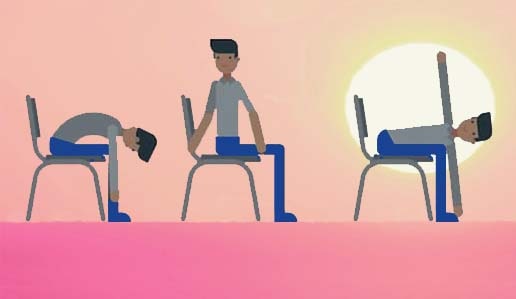 Chair Yoga
Bending the rule of needing dedicated time for Yogasana, here comes Chair Yoga. Get fit while working and break the excuse of lack of time! Enrol for the online session of Chair Yoga on Saturday, November 21, 2020 from 5:30 p.m. to 6:30 p.m.
Keeping a healthy Mind
Mind is a seemingly complex entity with an independent way of functioning beyond our understanding and control. The Mind mystery is being demystified in the upcoming 5-day online workshop (7-11 December, 2020) on Integral Perspective of Psychology delivered by renowned Psychiatrist, Dr. Soumitra Basu. This is being organized by NAMAH, the Journal on Integral Health.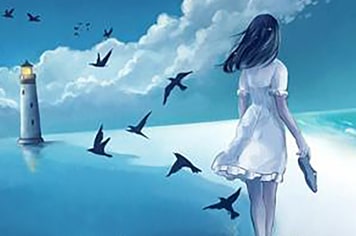 Dreamwork and Creativity
Continue the journey of dreams and unleashing your creativity with the sequel to the workshops 'Introduction to Dreams' and 'Power of Imagination' facilitated by Lopa. 'Dreamwork and Creativity', the third episode of the series, is a 6-day online workshop from 23-28 November, 2020.
Karmayoga in the World Today
Does KarmaYoga comply with today's aggressive competition and commercialism? Has the definition of work or Karma changed? Is it what we do outside? Can it derive any value from what or who we are inside? The seminar from Oct 17 to 31, 2020 had tried to find the intricate connect between the two and had also found some answers to the complex knots of work in the light of Karmayoga.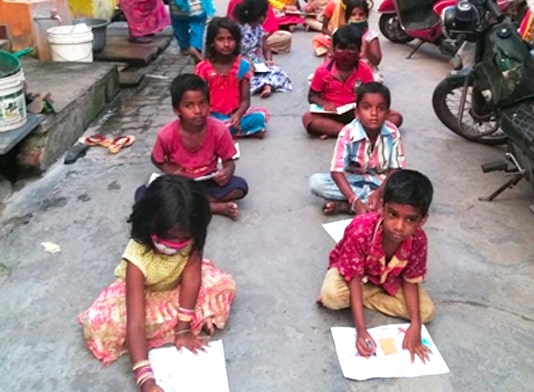 Children advocating Cleanliness for Tourism
Hundreds of children vowed for cleanliness and for making their cities more tourist-friendly – by working on the environment and on their own selves. We saw their wholehearted participations in events organized by Sri Aurobindo Society along with India Tourism, Chennai, Ministry of Tourism, Government of India and different departments of Government of Puducherry, on the occasion of the World Tourism Day (27th September 2020) and Swachhata Week (2nd October 2020).
This is the space where you present and we take delight! The Readers' Column is where selected contributions from our AuroNews readers get published. Now, we are literally on the same page!
We begin with an array of creativity from the talent-house of the upcoming generation.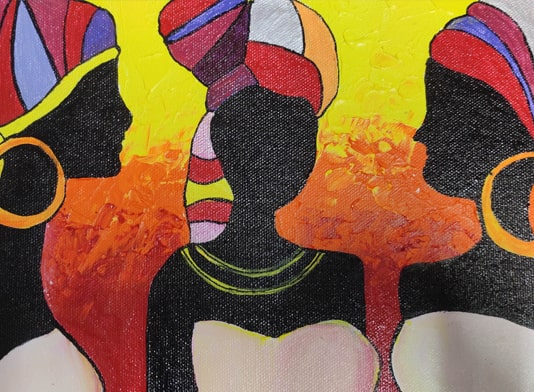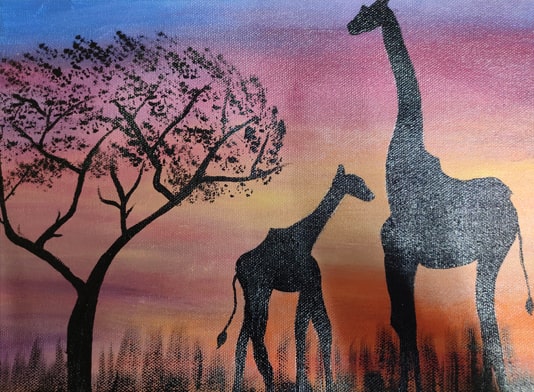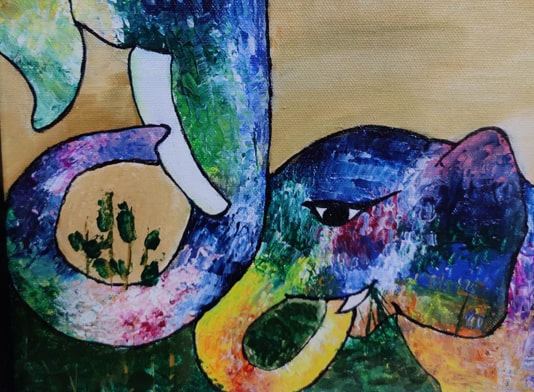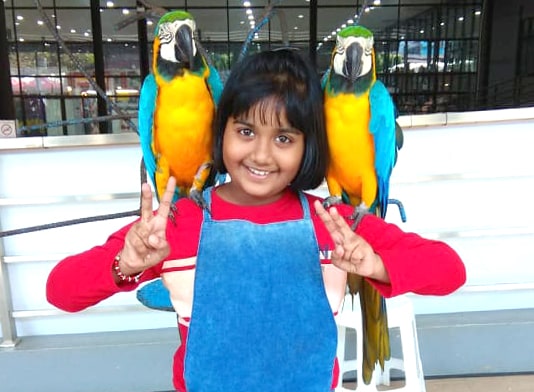 Siroun's Art
Siroun (Sarah) Patra is a 10 years 'old' artist. She picked up a brush when she was 5 years and has been painting ever since. Bright, cheerful and confident, she likes to experiment with her art and canvas – her creativity evolving from one form to another. She is also gifted with words and writes about 'facts' that she comes across in her life. Here is a selection of three of her paintings.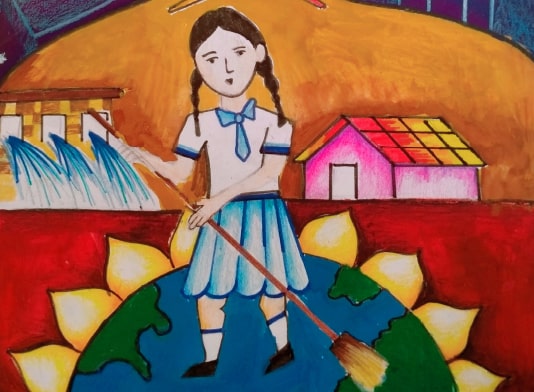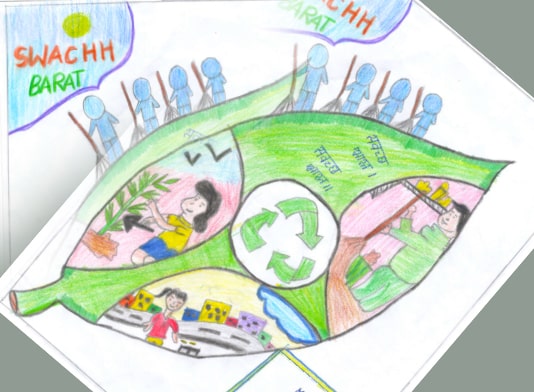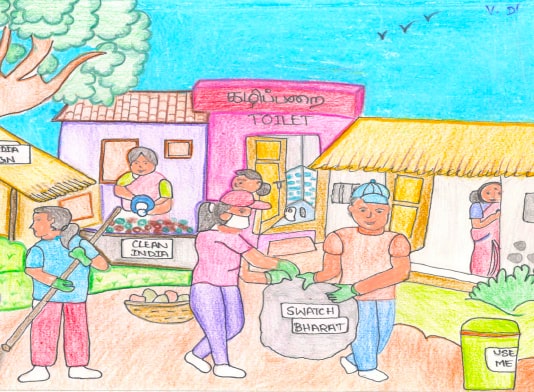 Art with a Message
Here is a collection of entries received for the competitions held by
Sri Aurobindo Society in partnership with India Tourism, Chennai and Government of Puducherry on World Tourism Day and Swachhata Week conducted in Sep-Oct 2020.
(…is all we need to embrace life with a smile!)
Karlapakam Aravamudachari Iyengar, popularly known as – Amrita-Da (1895-1969) joined Sri Aurobindo in 1919 and was with him till his last breath. Amrita da is known for his sense of humour and spontaneity. Many of his moments with The Mother were made more delightful with the candour and humour he shared with Her. Here is an example.
Plastics are useful. Yes, it is and profitable too. Alka Zadgaonkar and her husband is running a profit-making business with waste plastics as raw material. It is the world's first continuous process for all manner of waste plastic. And it is a process invented by Alka – poised to revolutionize environmental safety and to make India proud. This is a must-read.