A strength is in her that meets everything and masters and none can prevail in the end against her vast intangible power.
- Sri Aurobindo on the Power of Maheswari, The Mother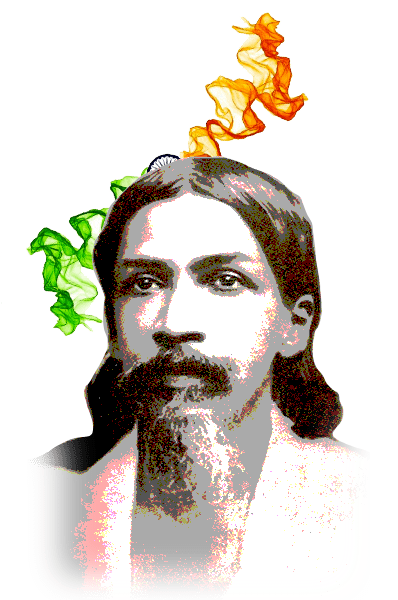 Just as each individual has a soul which is his true self and which governs his destiny, so too each nation has a soul which is its true being and which moulds its destiny from behind the veil: it is the soul of the country, the national genius, the spirit of the people, the centre of national aspiration, the fountainhead of all that is beautiful, noble, great and generous in the life of the country.
True patriots feel its presence as a tangible reality. In India, her soul has been worshipped as a divine entity, and all who truly love their country call it "Mother India" (Bharat Mata) and offer her a daily prayer for the welfare of their country. It is she who symbolises and embodies the true ideal of the country, its true mission in the world.
In the National Song of India, Vande Mataram, Mother India has been addressed as Mother Durga:
– "You are Durga, holding ten weapons."
Sri Aurobindo has addressed Mother India in his Hymn to Durga.
With this powerful invocation of Mother Durga by Sri Aurobindo, we call to Her to manifest Herself and empower us to fight the forces of darkness within us and all around us.
Lights on Life
Pulses of truth that clears up life's pathway and makes it a joyful and confident journey
Questions and Answers
Our ordinary life is fraught with doubts, confusions and questions on its various aspects. Our Questions and Answers section is a compilation of questions on multiple subjects, asked by aspirants to Sri Aurobindo and The Mother and the answers given by Them. Please visit - an answer may be awaiting you, even if you do not have a question.
Inspiration
For I, the woman, am the force of God, He the Eternal's delegate soul in man. My will is greater than thy law, O Death; My love is stronger than the bonds of Fate:
-Sri Aurobindo, Savitri

Guidance
On life's journey, we are sometimes struck by a distressing obstacle in our path, numbing our strength and capacities to move ahead. Or it could also be a strong aspiration that blindly seeks an expression. At these times, if we concentrate and sincerely search for an inner guidance, it does somehow reach us through some means and a path opens up, almost like miracle! If you are in a situation like this, try our Guidance section and see if it helps. Do share your experience with us.
Events and Announcements
Glimpses of recent activities at SAS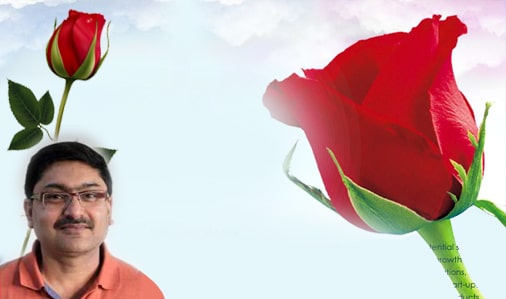 Flowering of the Psychic Presence
Enroll in this 5-day online workshop scheduled from 26 to 31 October 2021 to experience the bliss in discovering the psychic presence in our beings. Neelesh Marik will guide us through this spiritual journey.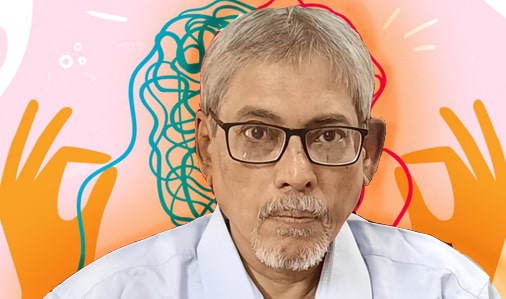 From the Spiritual Ranges of the Mind
We bring you the experience of the participants, as they ventured into this unique exploration of the mind space with Dr. Soumitra Basu at the workshop organized by NAMAH, the Journal of Integral Health.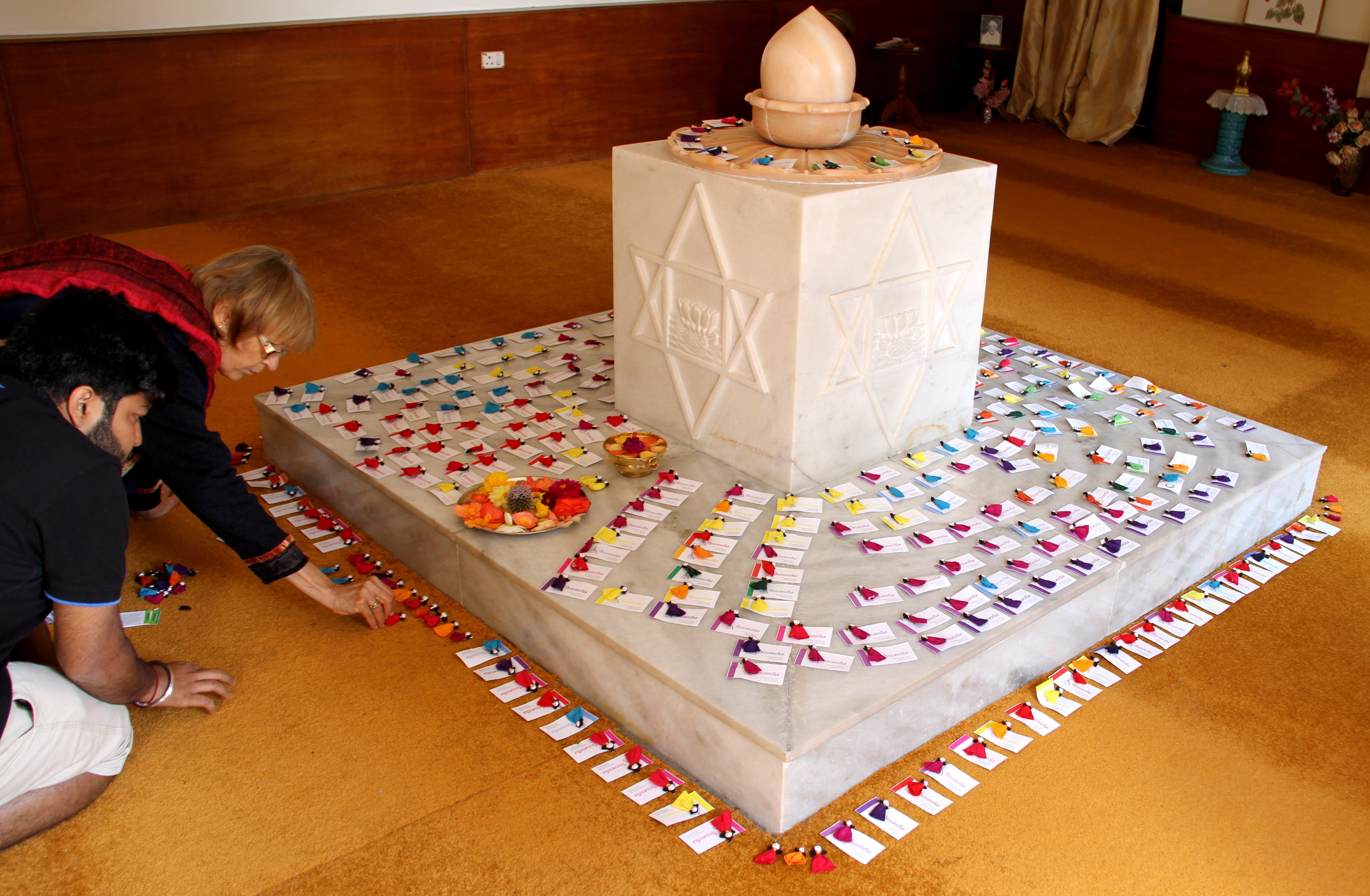 Sourcing Our Oneness
A 7-day annual meet titled 'Sourcing Our Oneness' from Nov 15-22, 2021, has been conceived for those working for the realization and fulfillment of the aims and ideals of Sri Aurobindo and the Mother. The venue is Van Nivas, Sri Aurobindo Ashram, New Delhi. For more details, information and registration

Animation Film – Sri Aurobindo A New Dawn
It is our humble effort to weave the story of His relationship with His motherland, through an animation film, called 'Sri Aurobindo: A New Dawn'. This movie portrays the period of Sri Aurobindo's life from his return to India from England after his education to the momentous meeting with the Mother in Pondicherry.
The creative team extensively researched not just the life events of Aurobindo Ghose and the atmosphere in the country at the time, but also, everything pertaining to that period from the culture dynamic between the ruler and the ruled, costumes, architecture and even the ship that the young Aurobindo arrived on.
With His generous blessings, we have completed the trailer and we are looking forward for the completion and release of the movie by August 15, 2022. Requesting you to help in our aspirations with your kind contributions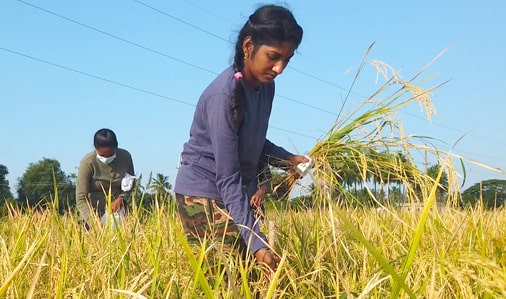 Pondicherry turning golden with the golden harvest @ Bahour
Svarnim Puducherry is marching into literally every field to realize its dream of a golden Pondicherry. We now have a field school at Bahour, where we work with farmers to bring sustainability and improvement in the produce. Recently, we harvested the most awaited first yield of crops, cultivated using only homeopathy fertilizers, based on Society's innovative research called AHAR. A great milestone. Healthy crops - happy farmers, happy consumers and happy us!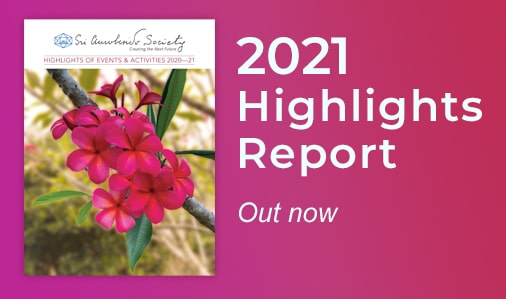 Society's work in 2020-21
2020-2021. A year where the world was paused forcefully by the onslaught of the global pandemic. Trauma, despair, chaos and panic infiltrated every corner of the world, paralyzing life and work. However, Sri Aurobindo Society, drawing its strength from faith, and propelled by an aspiration to work for the Divine to fight the destructive forces of Corona, continued its work, with more vigor and determination. Read about it all, in our newly released Highlights Report-2021. And be a part of us.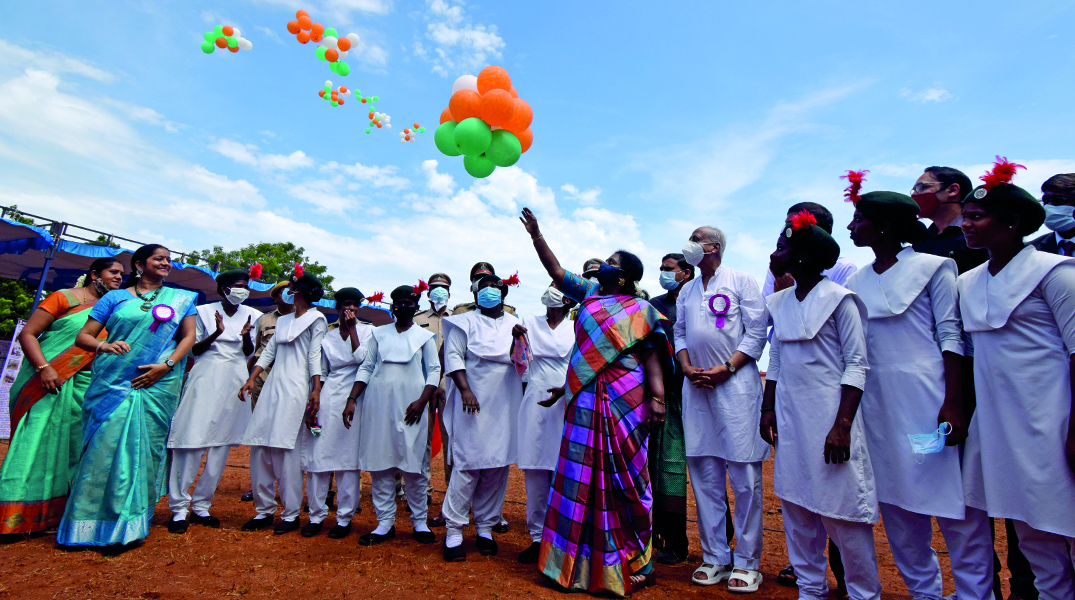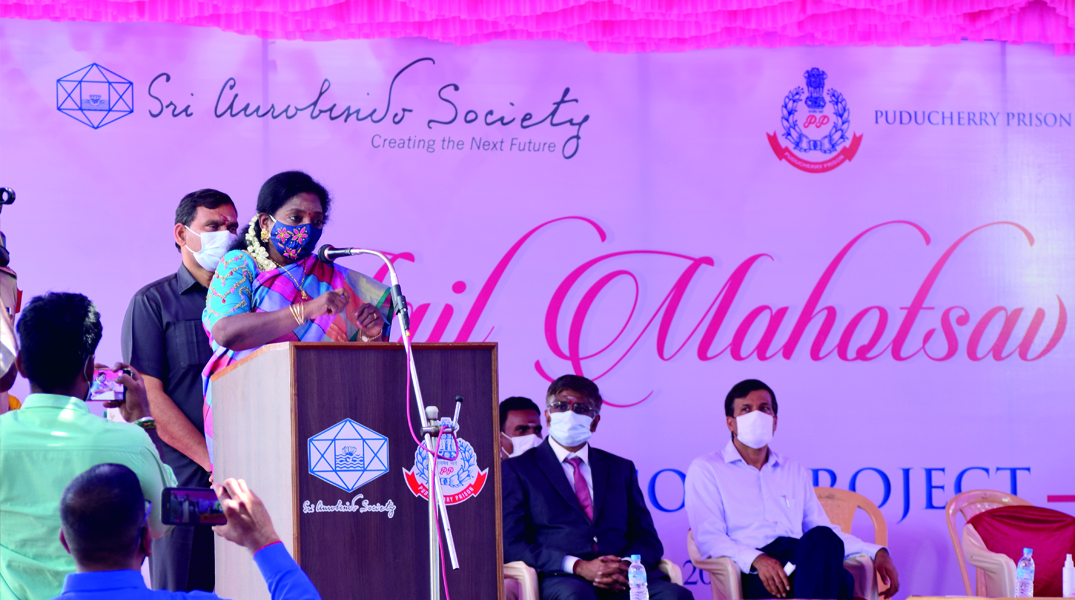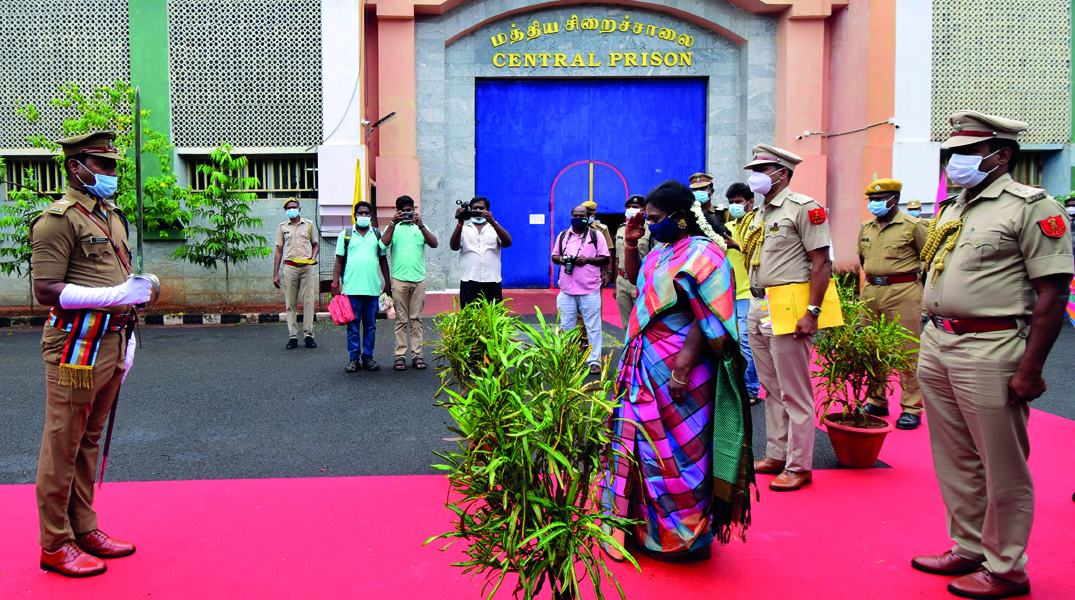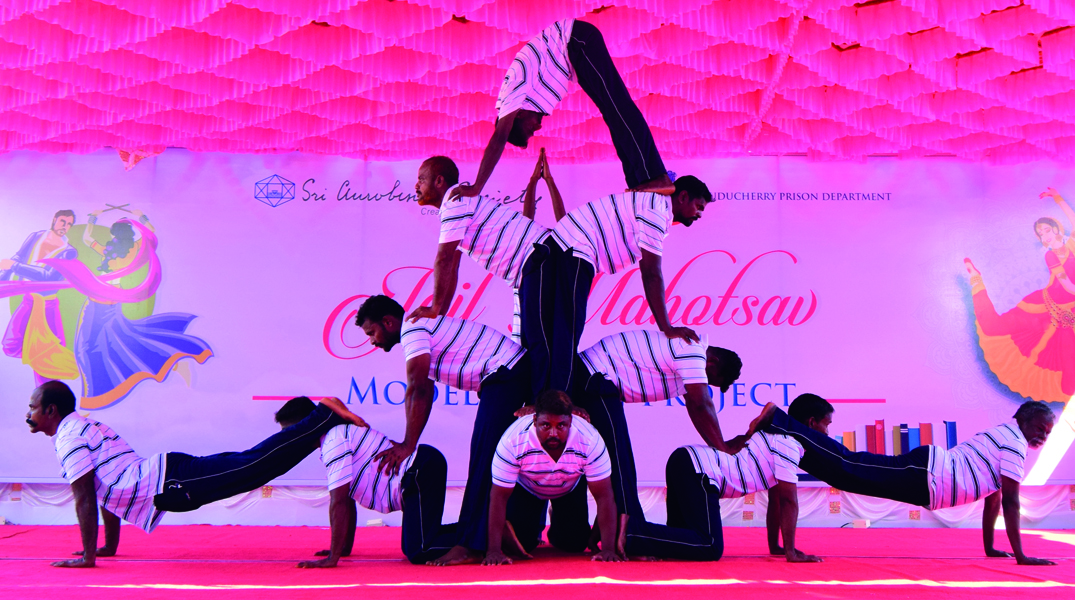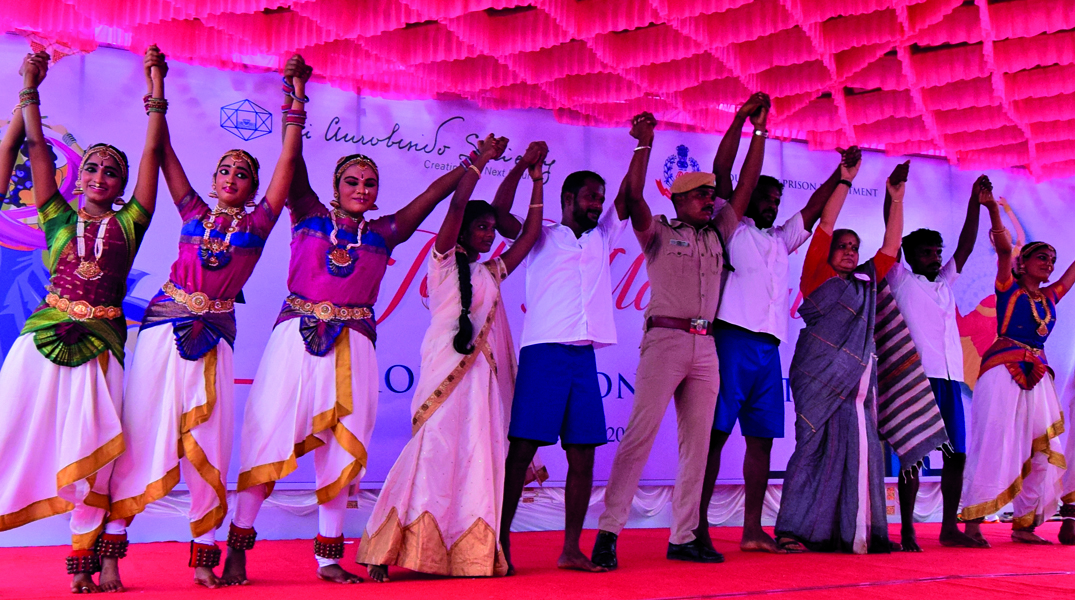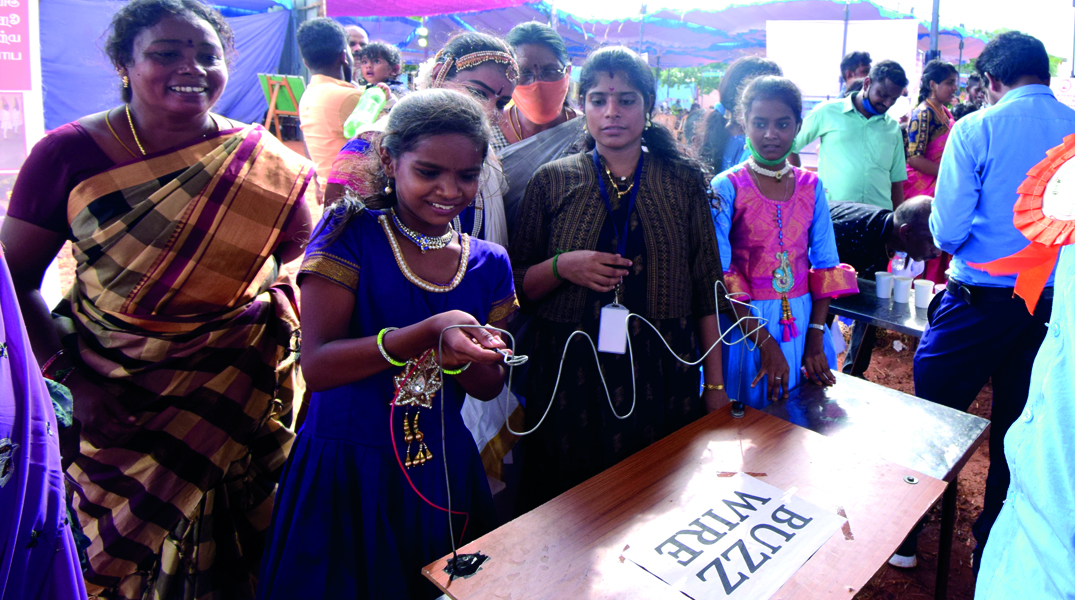 Jail Mahotsav
An anthem for the prison created by the prisoners. Cultural soiree presented by them where their families join them in the festivities. Sounds too fantastic to be true? Like a dream? Much like the dream with which Society started the prison reformation initiative called 'Puthiya Nambikai (New Hope)' in Pondicherry Central Prison? Well, the dreams, all of them, are unfolding into realities.

You need a pass to experience it in person. But stay tuned for all the details of this wonderful event.
Offering in Humility and Gratitude
We have stepped into an important year on 15 August 2021 as it starts the 150th birth anniversary of Sri Aurobindo and the 75th year of India's independence. This section is our humble offering to this momentous occasion. We will bring a few golden glimpses from the Master's avataric life as well as a few glorious achievements of independent India.
From ancient times, India has demonstrated excellence across every field and shared its knowledge and resources with the world. The contemporary world has methods of recognizing excellence, the Nobel Prize, being one of the most prestigious and most revered ones. And India has been receiving them from 1913. Here is a list of the nine Indian gems, whose achievements in their respective fields have brought them and to their motherland, the great recognition and honour of the Nobel prize.
Some of India's Nobel laureates are Rabindranath Tagore, Sir Chandrasekhara Venkata Raman, Har Gobind Khorana, Mother Teresa, Subrahmanyan Chandrasekhar, Amartya Sen, Sir Vidiadhar Surajprasad Naipaul, Venkatraman Ramakrishnan, Kailash Satyarthi, Abhijit Vinayak Banerjee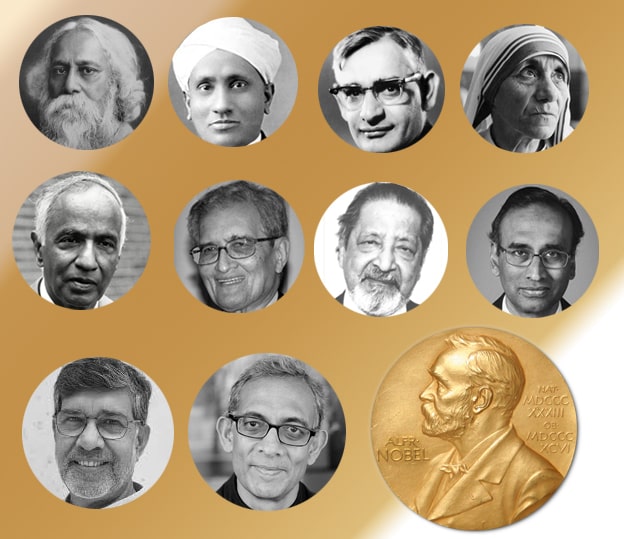 (…is all we need to embrace life with a smile!)
Doctor's patience is tested by the patients. And yet we laugh! Such is the 'potion'.
A man goes to the doctor and says, "Doctor, wherever I touch, it hurts."
The doctor asks, "What do you mean?"
The man says, "When I touch my shoulder, it really hurts. If I touch my knee – OUCH! When I touch my forehead, it really, really hurts."
The doctor says, "I know what's wrong with you – you've broken your finger!"
Patient: Doctor, I have a pain in my eye whenever I drink tea.
Doctor: Take the spoon out of the mug before you drink.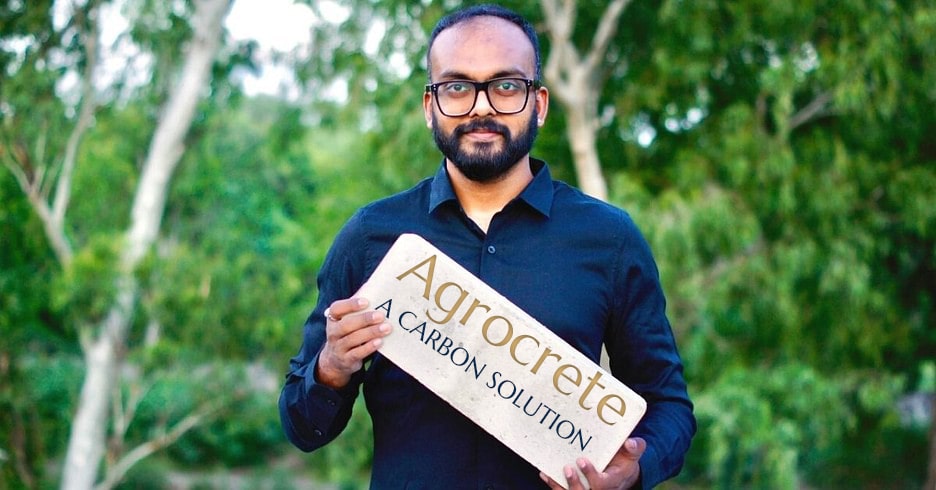 A completely self-sustaining house. Generating its own electricity and water. A NET ZERO house – where you live in harmony with nature in the city and your living expenses are almost nil. Srijit Srnivas has made this beautiful concept a reality at Thiruvananthapuram. He has been recognized by World Architecture Community WA Award and many other national and international awards for his simple yet sustainable architectural genius.