Harmony and beauty of the mind and soul, harmony and beauty of thoughts and feelings, harmony and beauty in every outward act and movement, harmony and beauty of the life and surroundings, this is the demand of Mahalakshmi.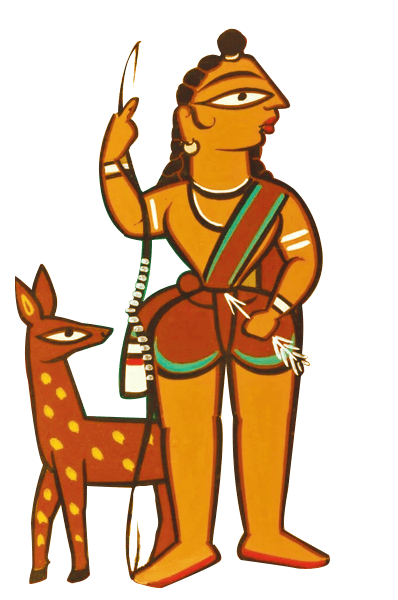 Ram Katha, a Living Tradition of India
Diwali has transcended the borders of India and is presently celebrated as the Festival of Light across many western countries, including in the USA. Diwali, one of the most vibrant and popular festivals of India, is deeply connected with the most revered avatar of Lord Vishnu, the inimitable Sri Rama, idolized as the ideal king and the perfect man.
Read More
Lights on Life
Pulses of truth that clears up life's pathway and makes it a joyful and confident journey
Questions and Answers
Our ordinary life is fraught with doubts, confusions and questions on its various aspects. Our Questions and Answers section is a compilation of questions on multiple subjects, asked by aspirants to Sri Aurobindo and The Mother and the answers given by Them. Please visit - an answer may be awaiting you, even if you do not have a question.
'Light, endless Light! darkness has room no more,Life's ignorant gulfs give up their secrecy: The huge inconscient depths unplumbed before Lie glimmering in vast expectancy…
–  Sri Aurobindo, CWSA, Vol. 2: P. 618 

Guidance
On life's journey, we are sometimes struck by a distressing obstacle in our path, numbing our strength and capacities to move ahead. Or it could also be a strong aspiration that blindly seeks an expression. At these times, if we concentrate and sincerely search for an inner guidance, it does somehow reach us through some means and a path opens up, almost like miracle! If you are in a situation like this, try our Guidance section and see if it helps. Do share your experience with us.
Events and Announcements
Glimpses of recent activities at SAS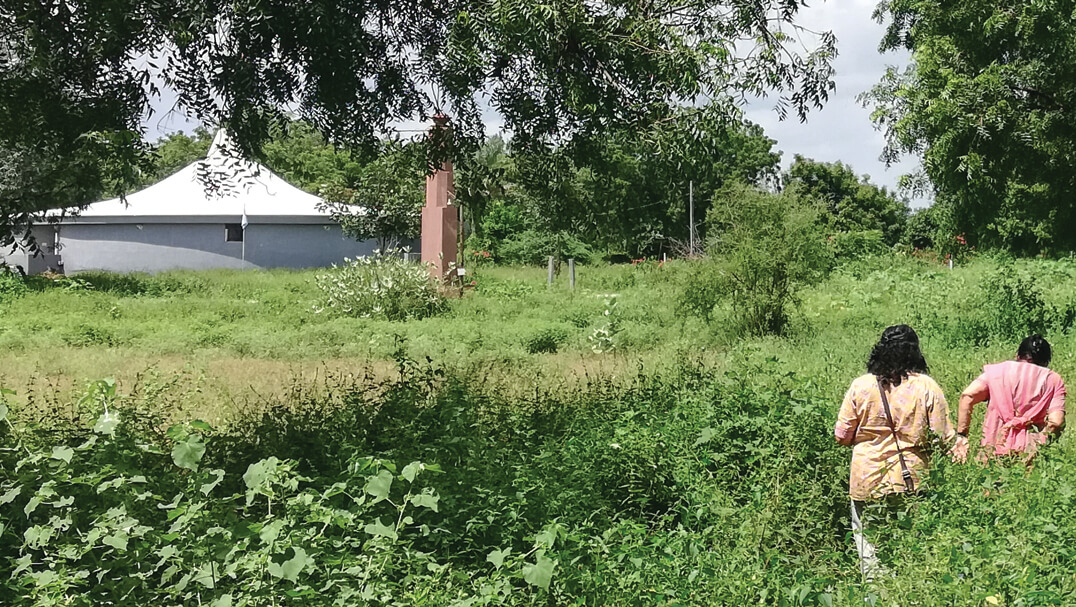 Seventh Sourcing Our Oneness Camp
Inviting aspirants of oneness and harmony who would like to collectively work for the vision of Sri Aurobindo and the Mother for a four-day 'Sourcing Our Oneness Camp' at the Sri Aurobindo Society Centre in Ompuri, Gujarat, from 3rd December to 7th December, 2022.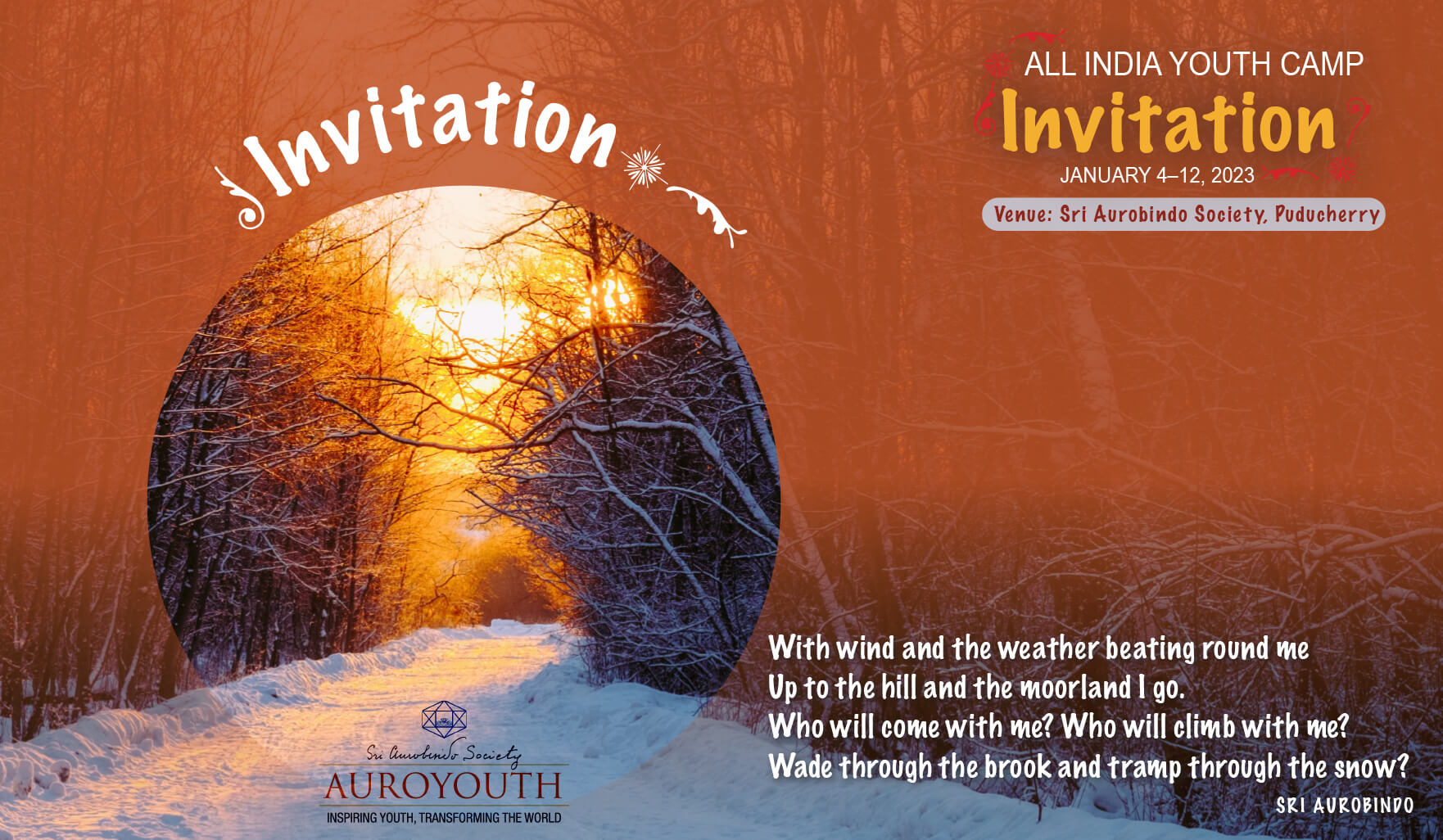 All India Youth Camp 2023
AuroYouth has been conducting All India Youth Camps for the past 34 years which have been inspiring and transforming young lives all over. The next youth camp has been scheduled for January 4-12, 2023. The last date for registering for the camp is October 30, 2022.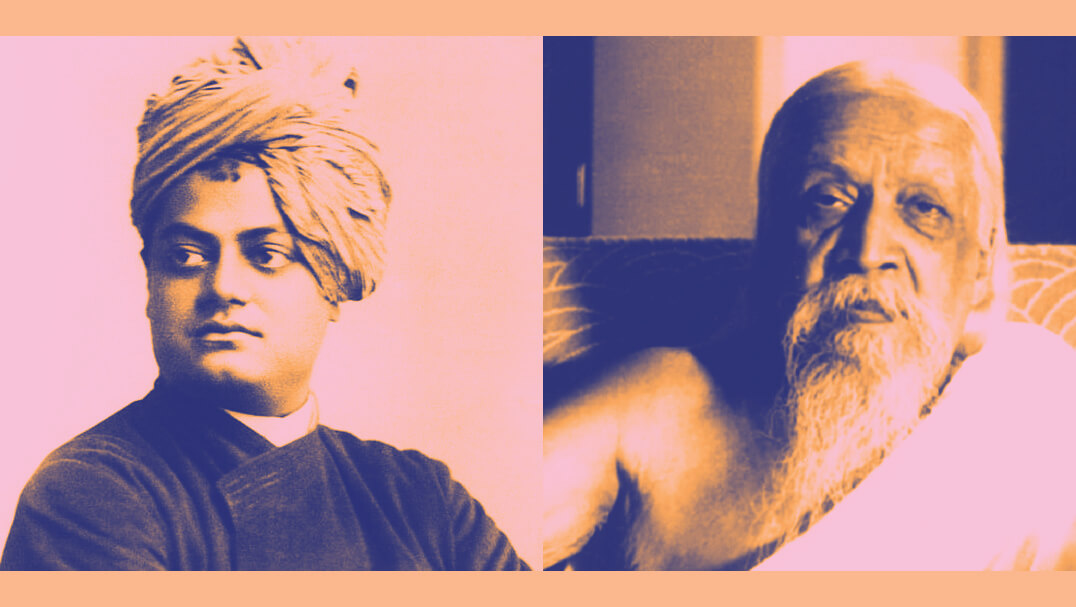 India as Envisioned by Swami Vivekananda and Sri Aurobindo
Dr. Narendra Joshi will be the speaker for the 11th lecture in the series 'India, Our Mother'. Join the lecture on Zoom on 16 October, 2022, at 11 a.m. where Dr. Joshi talks about India as envisioned by Swami Vivekananda and Sri Aurobindo.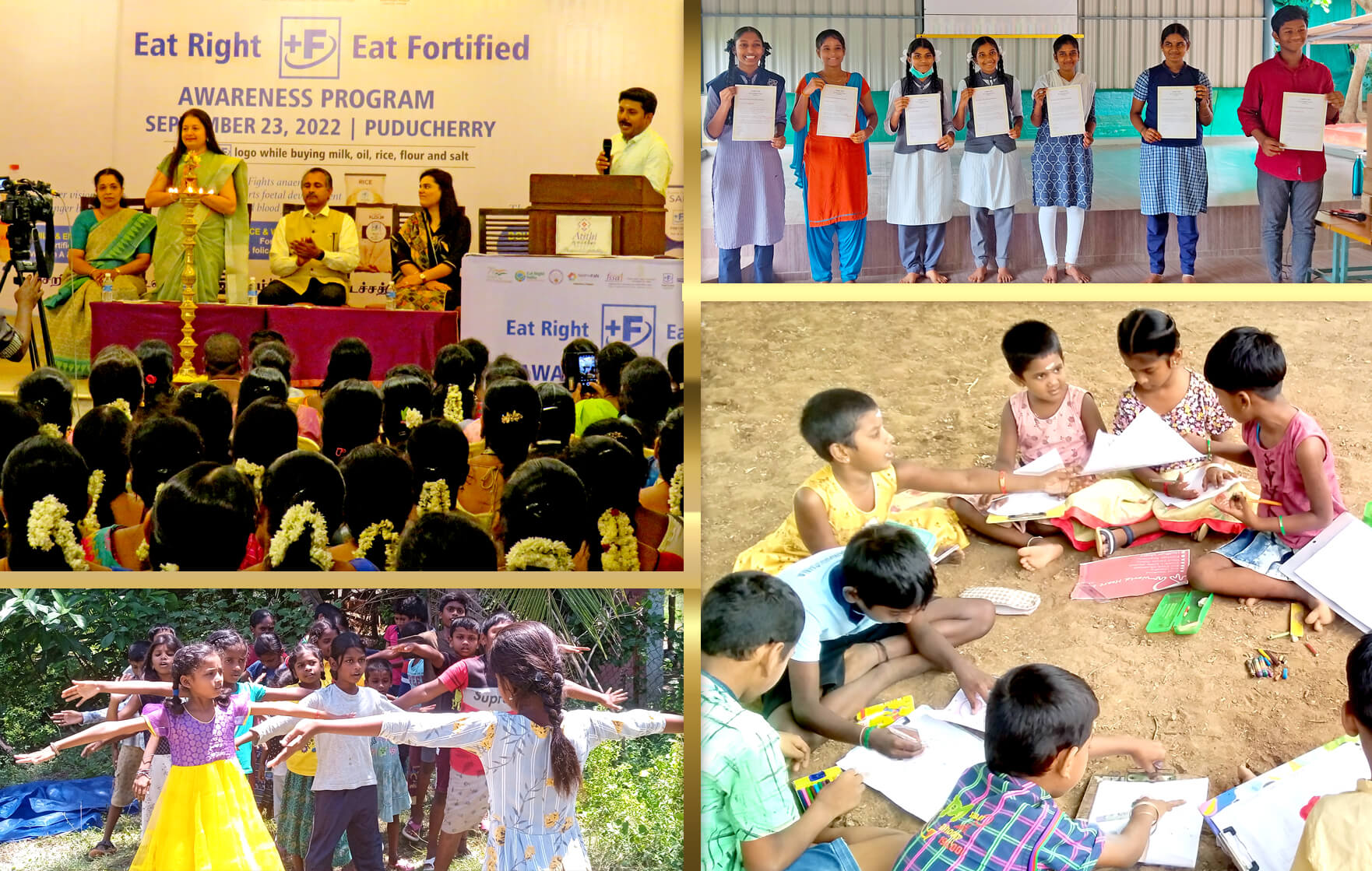 SARVAM, this past month
SARVAM was busy conducting a series of events for women, children and the vulnerable this past fortnight. FSSAI, Pondicherry, conducted an awareness programme on 'Eat Right and Eat Fortified' in which SARVAM's women self-help group took an active part. Children are the messengers of peace of the future. SARVAM observed World Peace Day on 21 September in which the children vowed to create and maintain peace among their families and neighbourhood. Meanwhile, around 500 people actively participated in the World Heart Day programme on 29 September. Scholarships worth Rs. 41,000 were handed over to eight deserving students, while a Xerox machine worth Rs. 45,000 was gifted to the self-help woman group to generate sustainable income.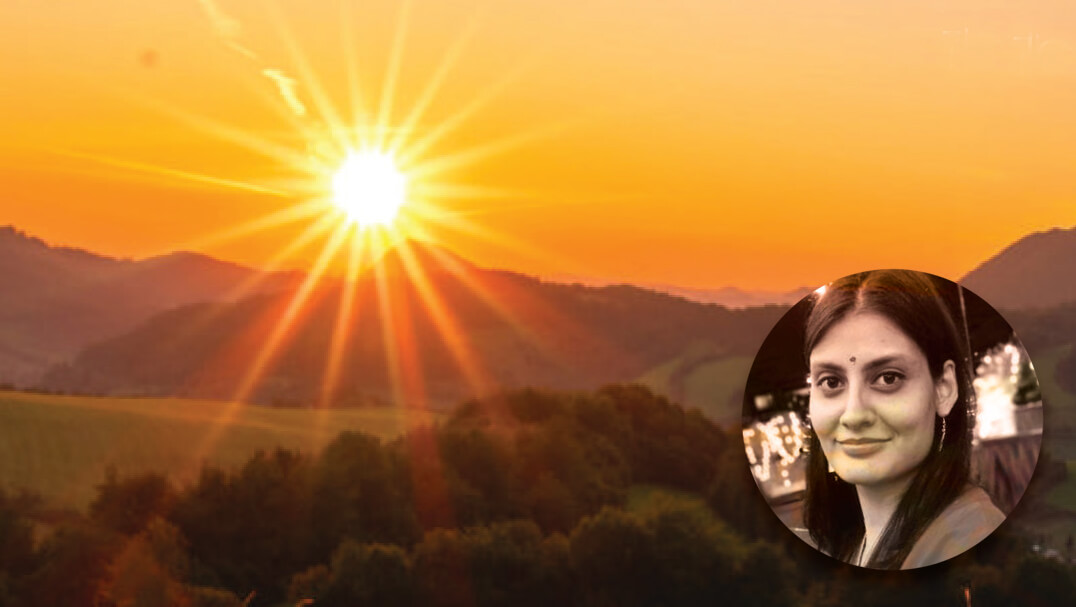 Understanding Self and Others
Why do we so often feel burdened and bruised by our relationships? Why do we always seek to mend the surface in order to redress this imbalance? Surely, we need to examine our own psychological processes first if we are to find any kind of solution. In this online workshop conducted by NAMAH, join Aditi Kaul on a four-day journey from 26 to 29 October, 2022, aimed at building a more durable bridge over the chasm that exists between us and others. This workshop aims to integrate your individuality and improve your relationships.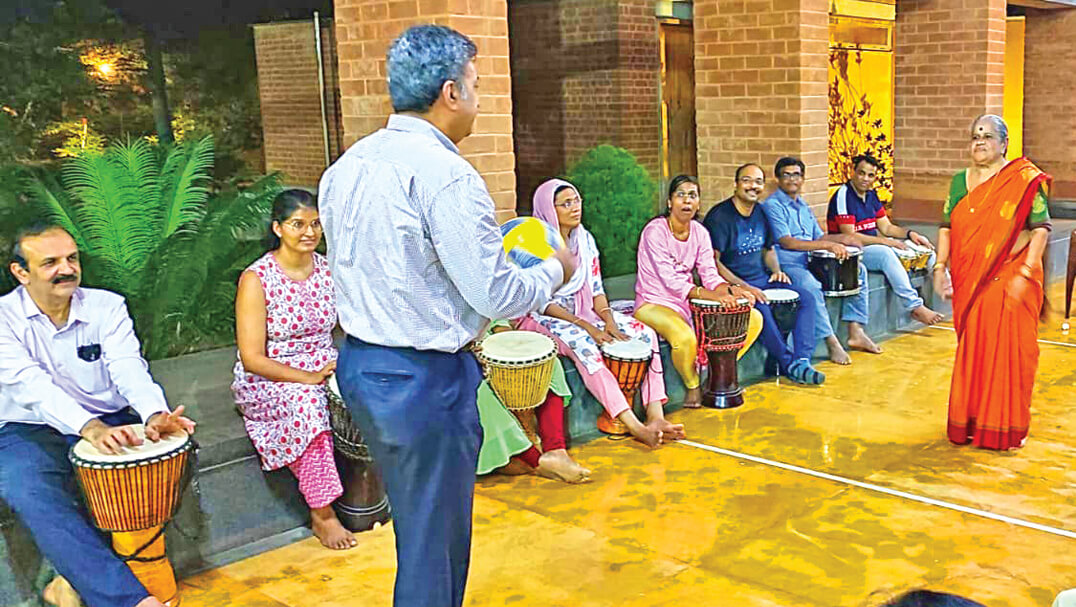 Kaushalam – Integral Leadership Training Programme
AuroLeadership conducted its first residential leadership training programme at Sharanam over two days on 7 and 8 October, 2022. Around 30 doctors and senior officials of Aravind Eye hospitals, PAN India, participated in this training programme. At its conclusion, almost all of participants agreed that they were completely invigorated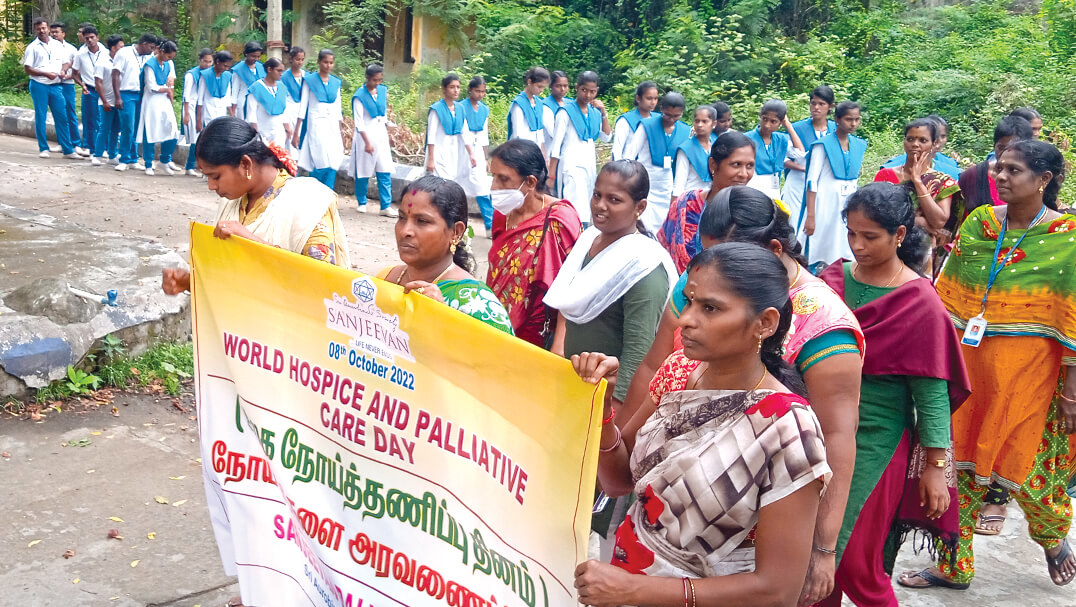 World Hospice and Palliative Care Day
Sanjeevan, the Palliative Care Wing of Sri Aurobindo Society, along with Pondicherry Police and Mahatma Gandhi Medical College, conducted an awareness walk on World Hospice and Palliative Care Day on 8 October. The goal of this walk was to spread more awareness about palliative care especially for the vulnerable.
Sri Aurobindo: A New Dawn
An Animation Film in the Making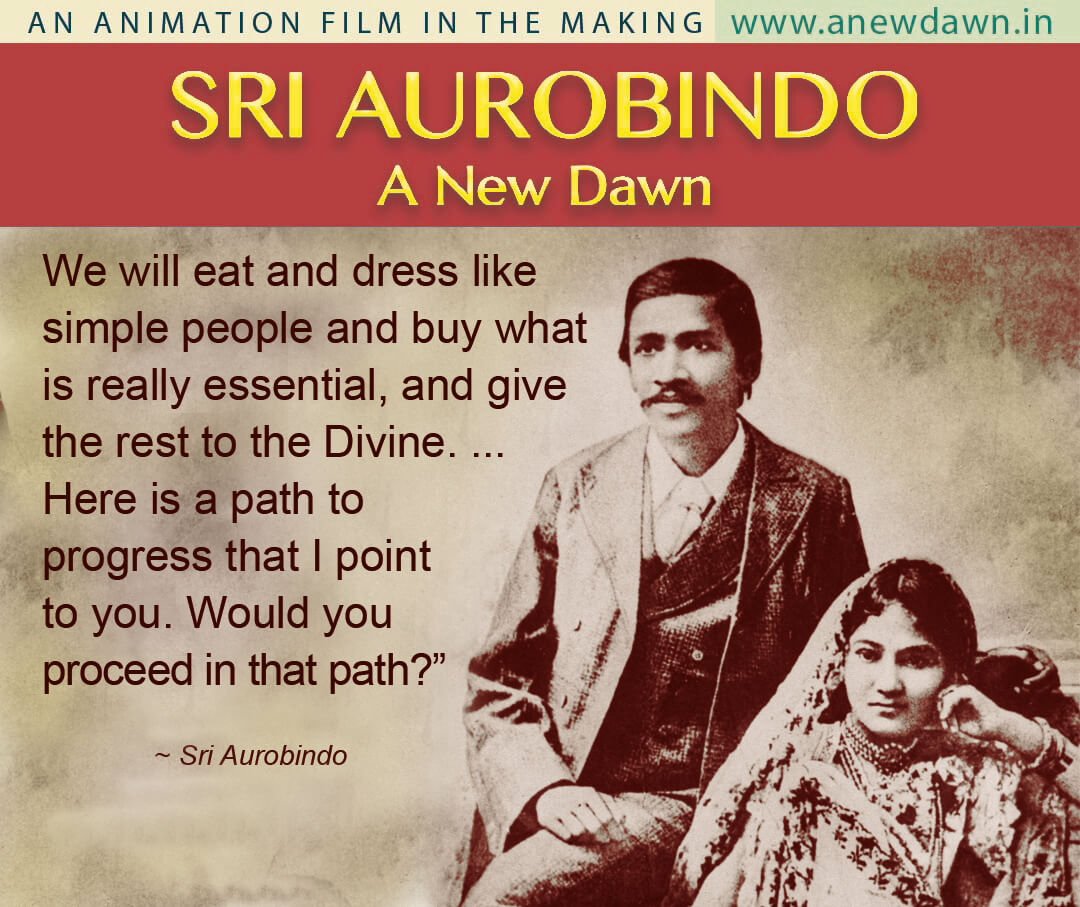 An animation film 'Sri Aurobindo: A New Dawn' is being made by Sri Aurobindo Society, to inspire the youth of India and the world, through the story of Sri Aurobindo and his immense contribution to the renaissance of India. This is our offering for the 150th anniversary of Sri Aurobindo's birth.
We are happy to share that the storyboarding stage is almost complete and we are now moving on to the next stage of Character design and Scenarios of the film.
Sri Aurobindo wrote a beautiful letter to his wife Mrinalini Devi on 30th August 1905 where he divulged a deep secret about himself – his THREE MADNESSES, as he puts it! – and asked his wife to reflect on it with a tranquil mind. Read the letter and deep dive into the three madnesses of Sri Aurobindo.
Join hands to make this inspirational film! Donate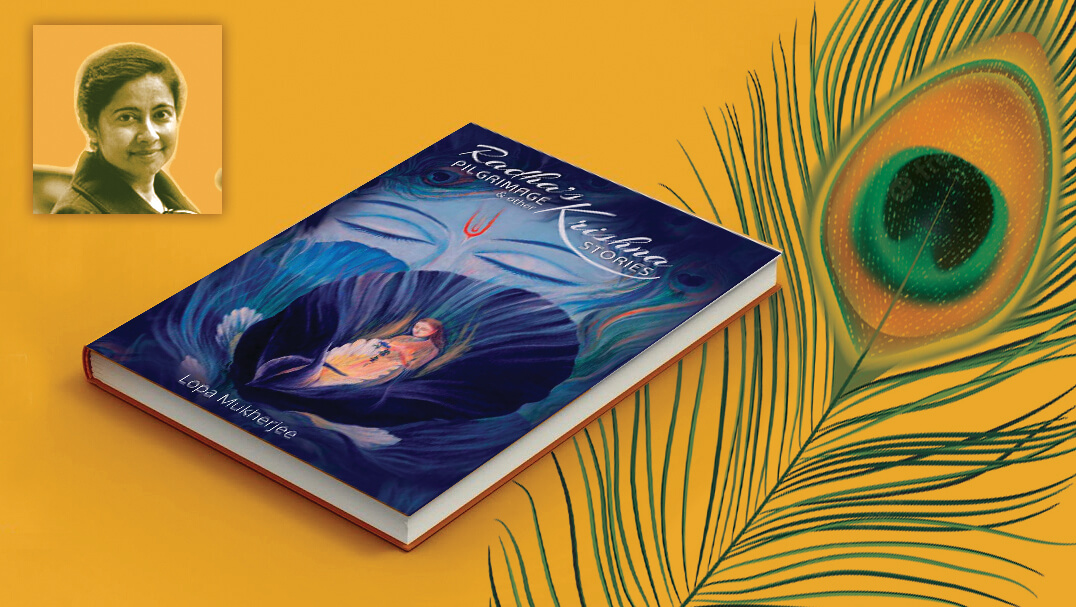 AuroPublications, the publications division of the Sri Aurobindo Society, publishes spiritually themed books and creates multimedia and audio-visual products with deep insights and values. There is a special focus on Integral Yoga and the vision of Sri Aurobindo and the Mother.
Radha's Pilgrimage & Other Krishna Stories
The original stories or modern myths in this collection are inspired by Lord Krishna and his Lila. Krishna's myths are not just in the puranas, belonging to a bygone age. They still play out in our lives today. They inspire us to follow His lead. They encourage us to love, to explore the many relationships the Charmer of Hearts played in his lifetime. Enjoy this Diwali with a new flavour of Sri Krishna.
Click the link to get the copy
Visit AuroPublications for online purchases, or visit Aura Bookstore on 16 Goubert Avenue (Beach Road), Pondicherry, to pick up a copy.
(…is all we need to embrace life with a smile!)
Diwali is around the corner and this time the jokes are on fireworks.  Fireworks on streets are advisable, but sometimes when they are inside the house…
Who does their job even after getting fired?
Bullets and fireworks.
How do you have an eco-friendly Diwali?
Step 1: Stand in the kitchen.
Step 2: Finish off the sweets your wife makes.
Step 3: Then say, "My mother makes sweets better than you."
That's it. Enjoy the fireworks.
With so many Diwali messages on WhatsApp, mostly the reply is even without reading.
A doctor receives a message: My daughter suffers from vomiting and loose motions, what should I give her?
The doctor replied: Wishing the same to you and your entire family. Enjoy these moments and have fun. 
Disability Turned This ability
The author of Ability on Wheels Mr. Harish Kumar has been featured in the Limca Book of Records twice. The first time for being the first physically challenged person in the country to successfully complete a solo All India Driving Expedition covering 15,963 kms, and in the second instance, for completing the Golden Quadrilateral Expedition.  He is the proud owner of India's first driving school for the physically challenged.  "When one has the determination and perseverance to follow one's passion, nothing in the world can stop one," says Harish.  Read his inspiring story.