Overcoming poverty is not a gesture of charity. It is an act of justice.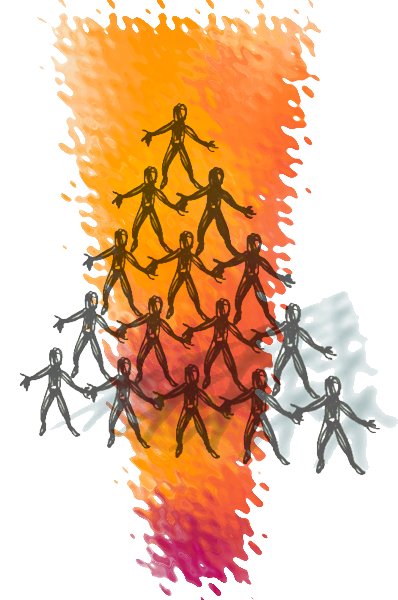 Business and the Challenges of Poverty
According to ancient and medieval Indian concepts of business, the dharma of business is to generate wealth for the upkeep and development of the entire society. Based on the values of empathy and oneness, this resonates across several religions. Business, by its natural course and purpose, has a responsibility towards the community. Even before modern laws regulated corporate funds to be directed towards socio-ecological development, businesses led by visionaries who had a strong foundation of human values, have contributed to the benefit of society. If all businesses followed their dharma and shared their wealth, would there be any trace of poverty in this world? The seemingly insurmountable gap between the rich and the poor would not exist, and the majority of the world population would not struggle for the basics to survive. On the International Day for the Eradication of Poverty (October 17, 2022), let those business houses which are flourishing vow to serve the poor and fight against poverty with greater resolve.
Lights on Life
Pulses of truth that clears up life's pathway and makes it a joyful and confident journey
Questions and Answers
Our ordinary life is fraught with doubts, confusions and questions on its various aspects. Our Questions and Answers section is a compilation of questions on multiple subjects, asked by aspirants to Sri Aurobindo and The Mother and the answers given by Them. Please visit - an answer may be awaiting you, even if you do not have a question.
I have always the same thing to say: quiet confidence and courage is the only way of getting out of difficulties.
– The Mother

Guidance
On life's journey, we are sometimes struck by a distressing obstacle in our path, numbing our strength and capacities to move ahead. Or it could also be a strong aspiration that blindly seeks an expression. At these times, if we concentrate and sincerely search for an inner guidance, it does somehow reach us through some means and a path opens up, almost like miracle! If you are in a situation like this, try our Guidance section and see if it helps. Do share your experience with us.
Events and Announcements
Glimpses of recent activities at SAS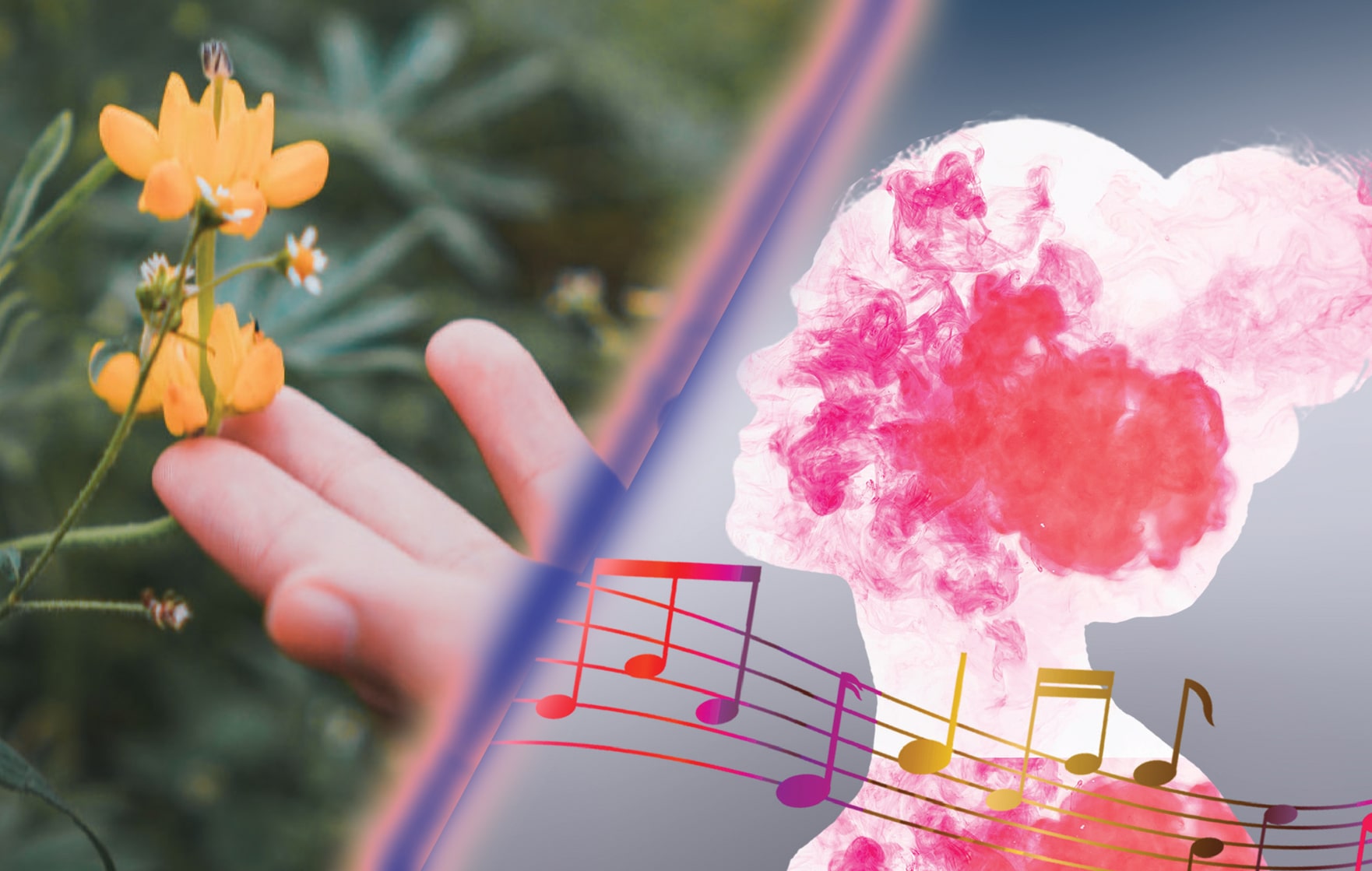 NAMAH's November Workshops
NAMAH, the Journal of Integral Health, will conduct two workshops in the first two weeks of November. 'Remember and Offer', an online workshop scheduled from 2 to 4 November, 2022, is a workshop that helps to explore and experience together the implications and practical aspects behind these words. 'In Sync' is another online workshop with Nitasha Sharma to be conducted from 8 to 11 November, 2022, in which she discusses all the tools and strategies available to live in sync.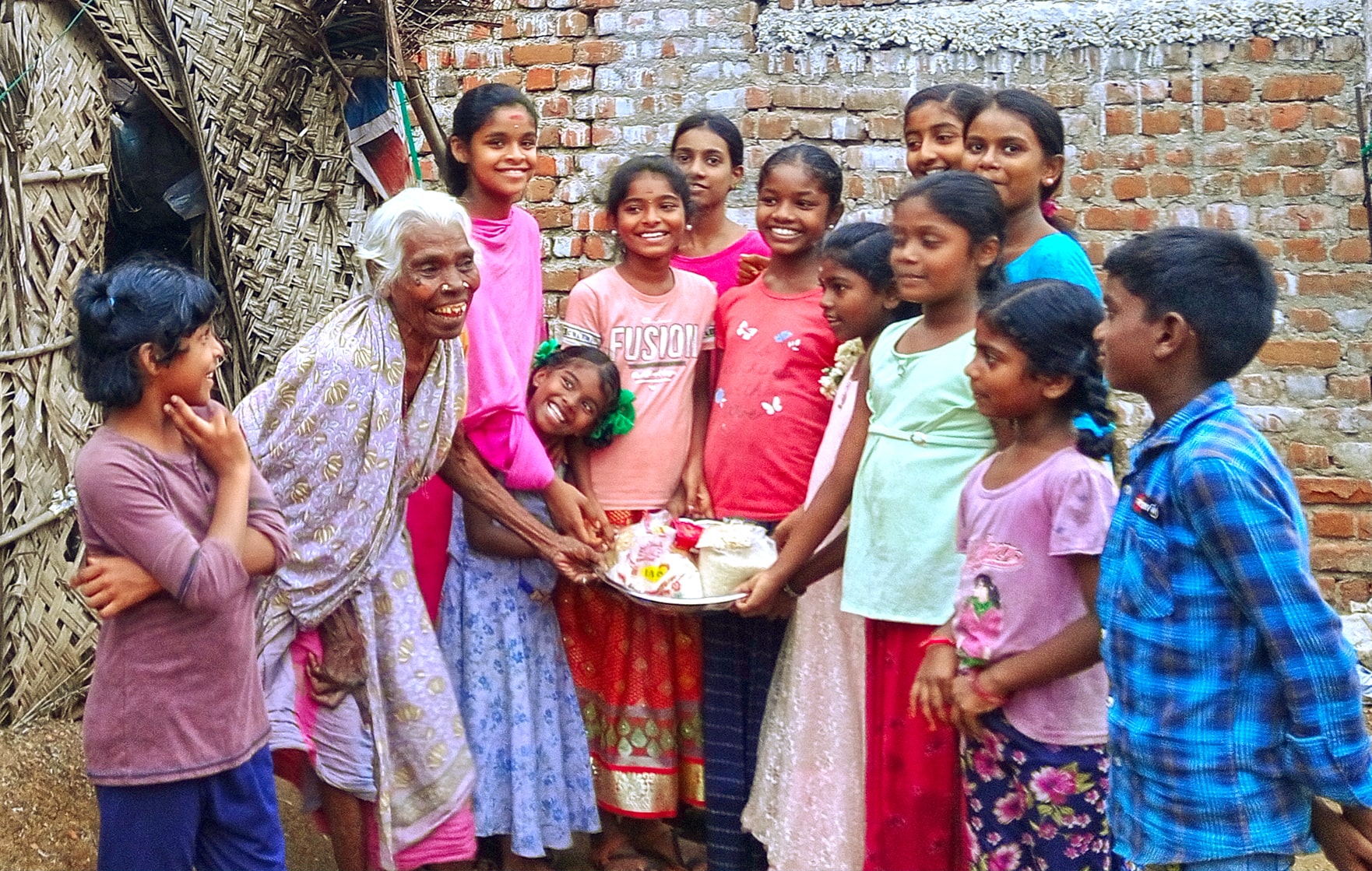 SARVAM Observes International Day for the Eradication of Poverty
International Day for the Eradication of Poverty is observed annually on 17 October, globally. Poverty is undoubtedly a violation of human dignity and human rights. Intending to instill these thoughts in younger minds, SARVAM observed this day in their premises at Poothurai. More than 750 students from 12 villages where SARVAM has its presence took an active part in this effort.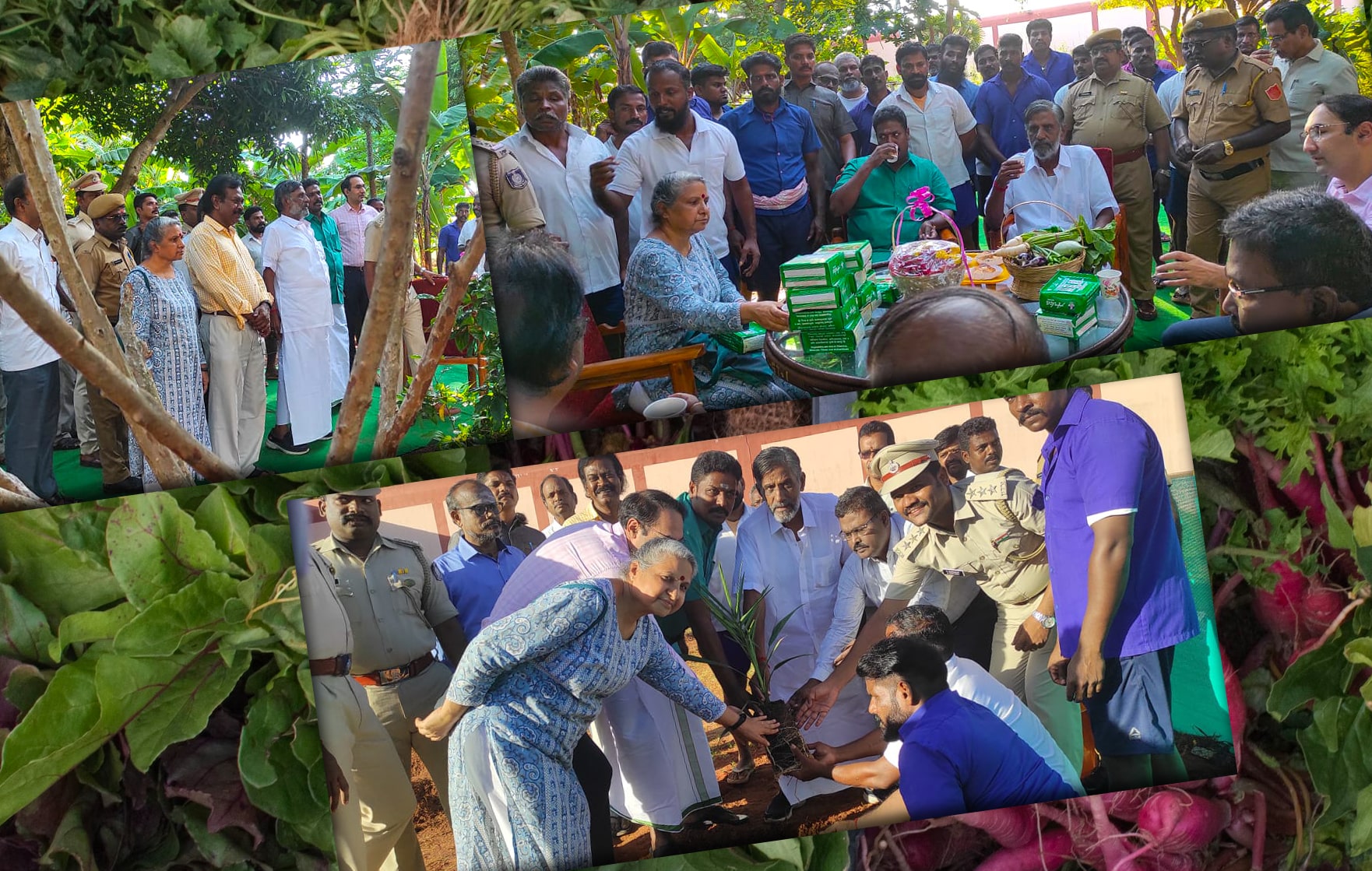 Hon'ble Minister for Agriculture Visits Pondicherry Prison
Thiru. C. Djeacoumar, Hon'ble Minister for Agriculture, Puducherry, paid a surprise visit to Pondicherry Prison. He witnessed the Natural and Conscious Farm activities that are being carried out by the Sri Aurobindo Society in the prison premises. Delighted with the yield there, the minister requested that the Society start such farming in all the villages of Pondicherry. The Agricultural Department of Puducherry, he added, would extend full support to this initiative.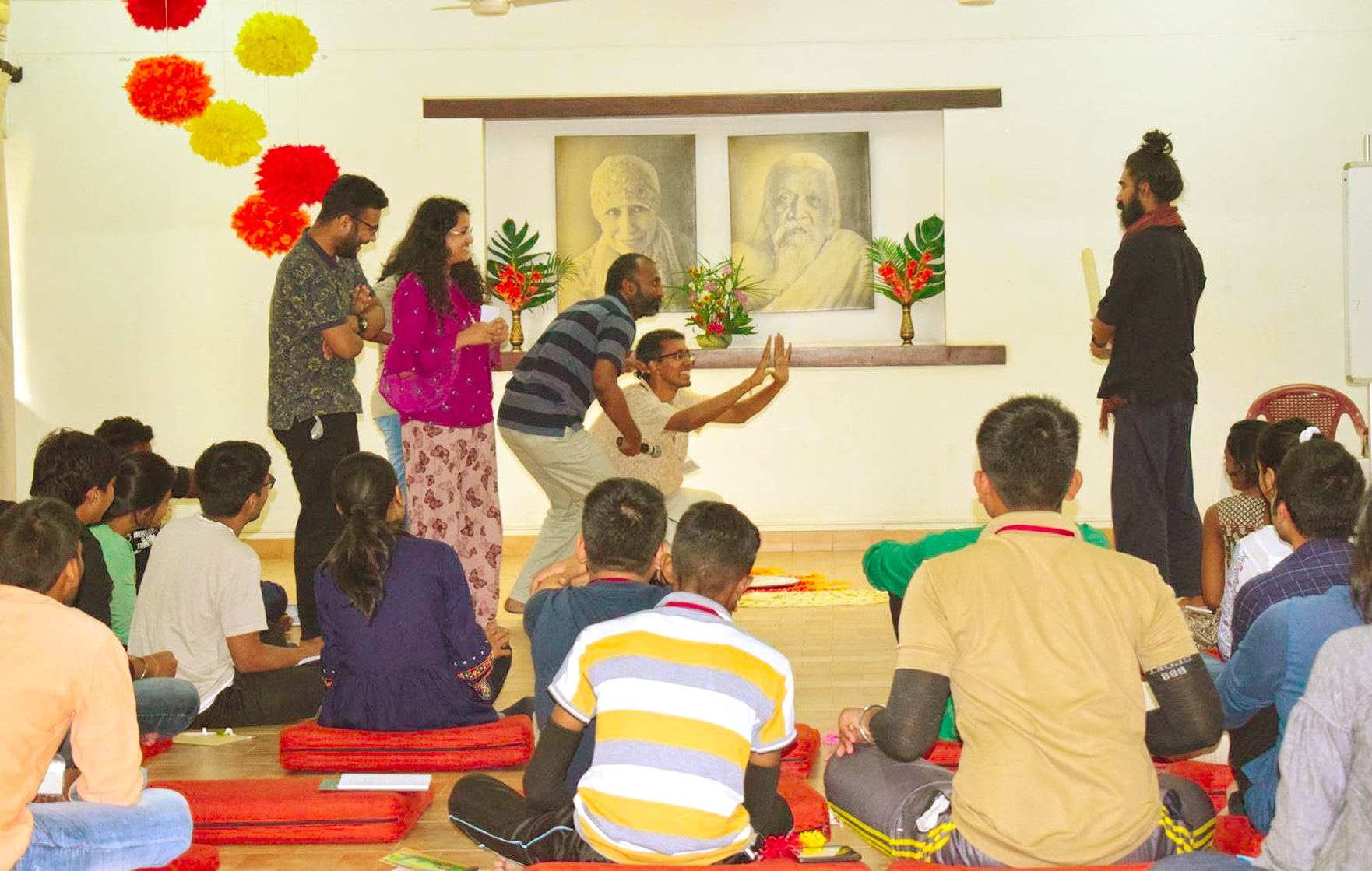 All India Youth Camp 2023
AuroYouth has been conducting All India Youth Camps for the past 34 years, inspiring and transforming young lives all over. The upcoming youth camp is scheduled for January 4 to 12, 2023.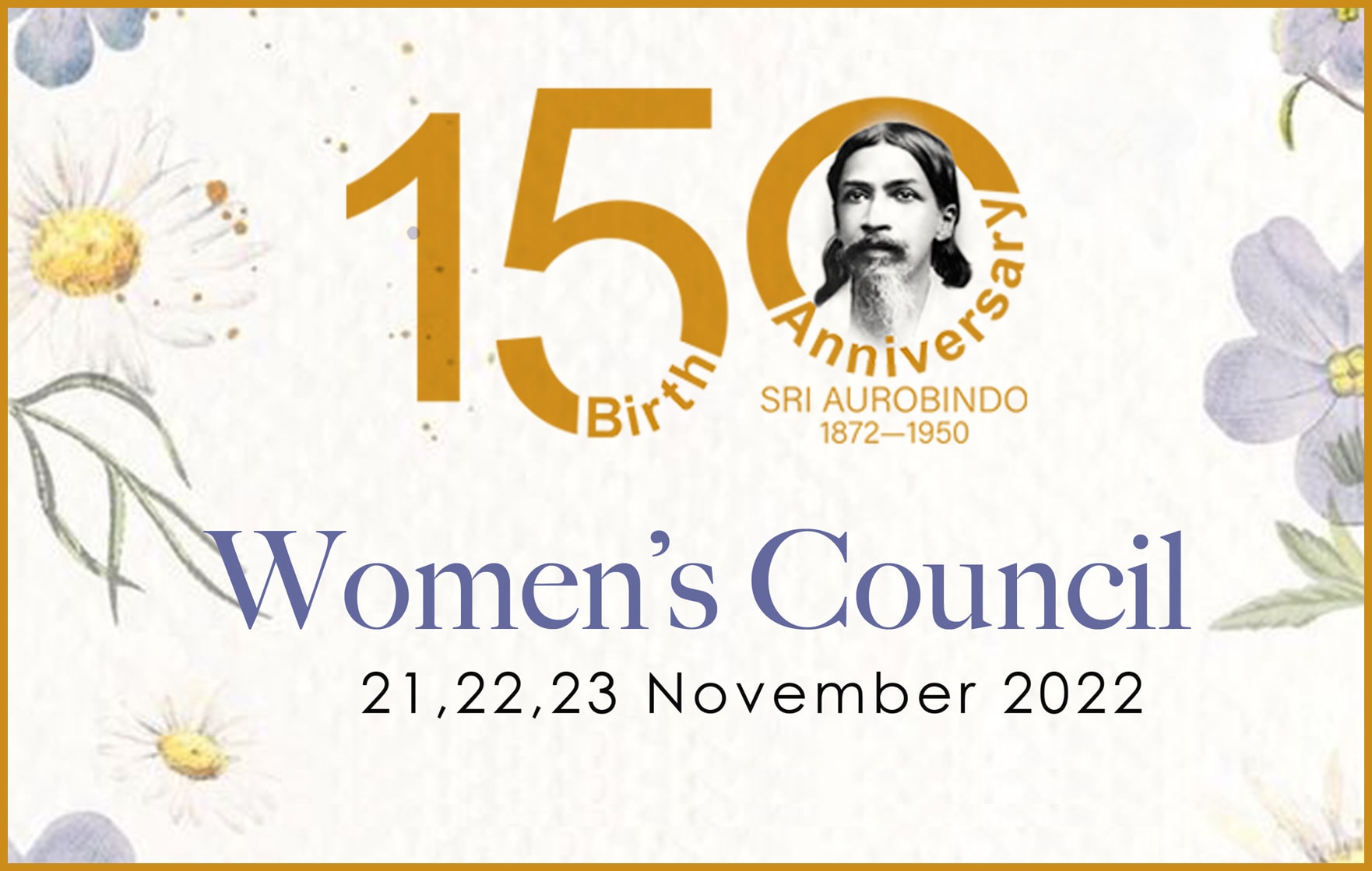 Annual Women's Council Seminar
The Women's Council of Sri Aurobindo Society is conducting their first annual seminar post-COVID this November. This year also marks the 150th birth anniversary of Sri Aurobindo. Hence, the seminar's discussions and sessions will centre around Sri Aurobindo and the Mother. For registrations: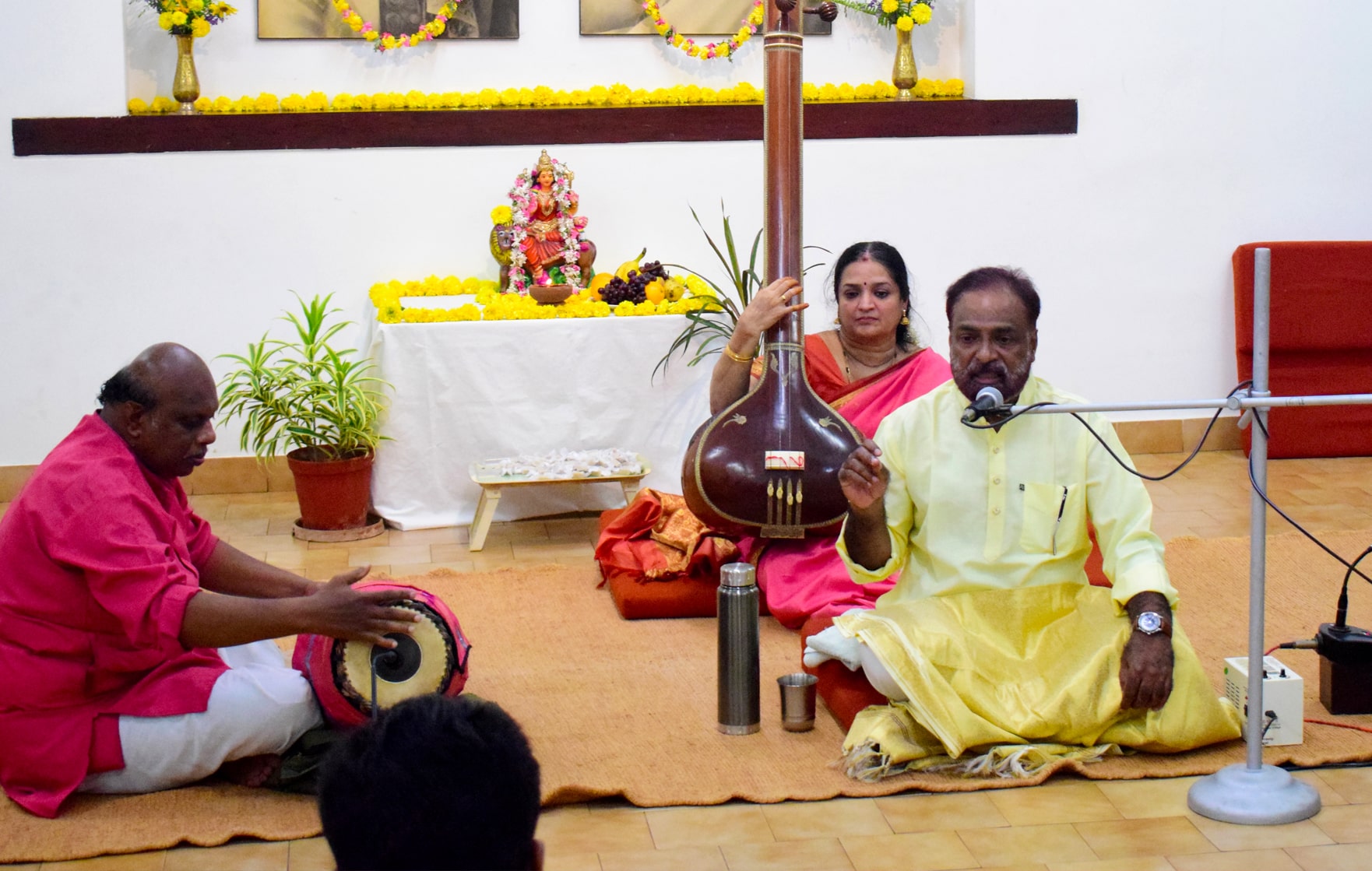 Celebration of Mahashakti and Workshop on Carnatic Music
On the auspicious occasion of Vijaya Dashami, AuroBharati, Sri Aurobindo Society, organized Mahashakti: Celebration of the glory of the Divine Mother and a workshop and musical programme on Carnatic Music. Dr. P.V. Bose, Principal of Bharathiar Palkalaikoodam, Puducherry, facilitated the workshop. The audience gathered in the Society House well received the concert.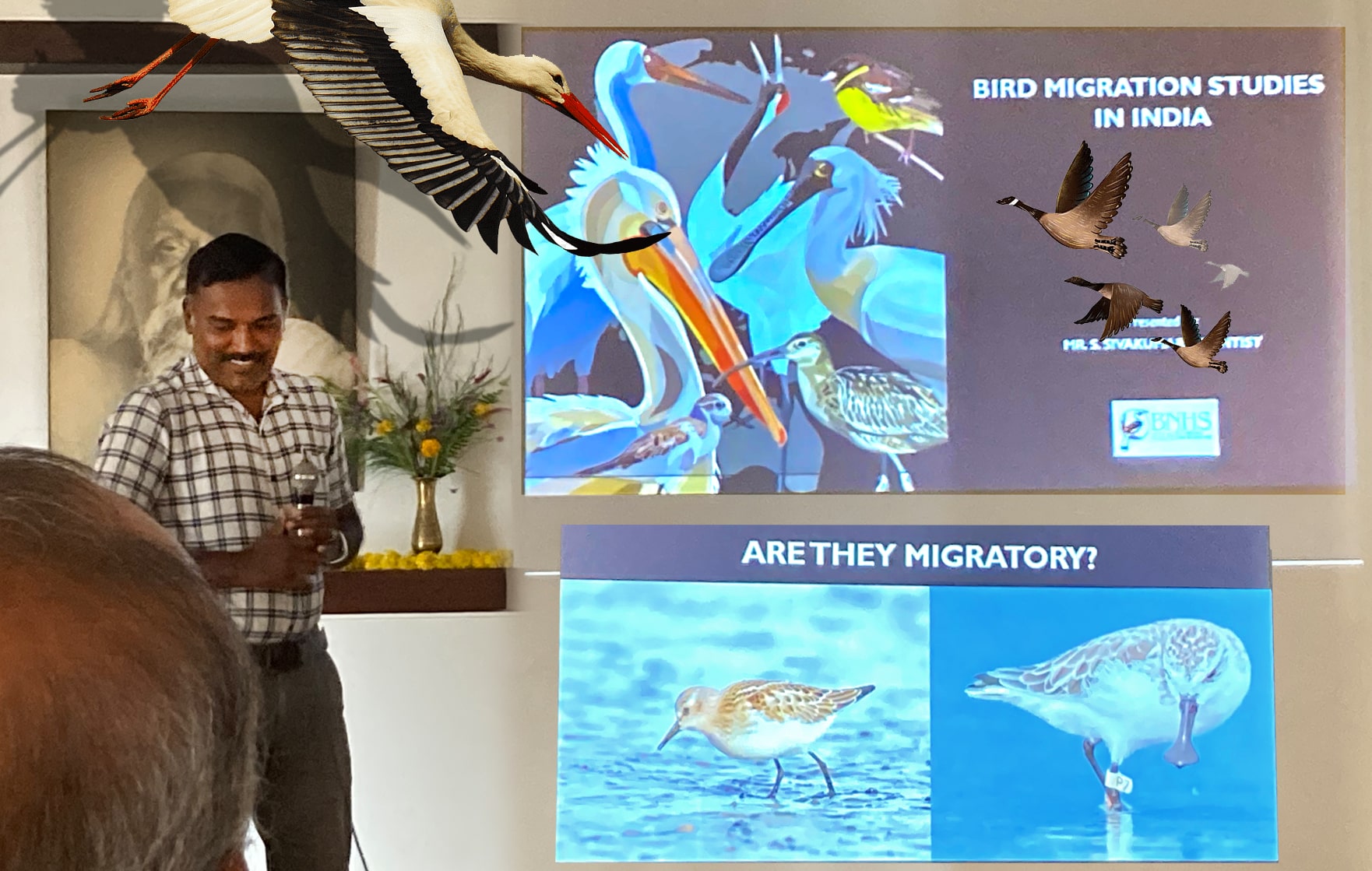 Studies on Migratory Birds of India
Svarnim Puducherry, Sri Aurobindo Society, organized a two-day event on "Studies on the migratory birds of India and their relevance for the wetlands of Puducherry". S. Sivakumar, wetlands scientist at Bombay Natural History Society (BNHS), while speaking on the occasion mentioned about the criticality of providing a safe habitat for migratory birds.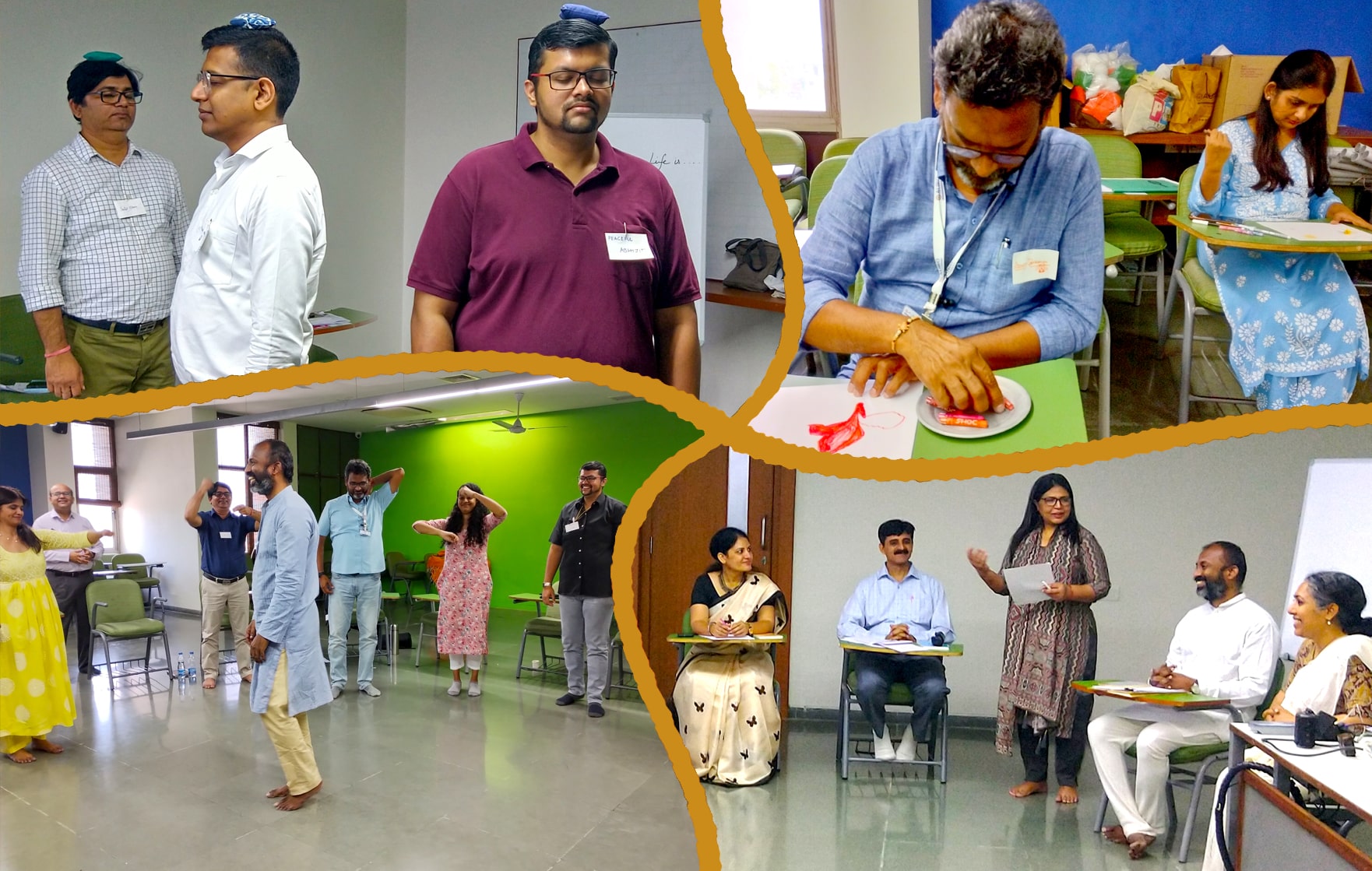 Auro University Integral Education Intensive Course
SAFIER, the educational wing of Sri Aurobindo Society with the objective to introduce, guide and mentor a group of 11 teaching faculties of Auro University in the practical application of the principles of Integral Education, both in their personal life and in academia, have started the first phase of the AU-IEI 2022 course with an offline workshop at the campus of Auro University at Surat.
Sri Aurobindo: A New Dawn
An Animation Film in the Making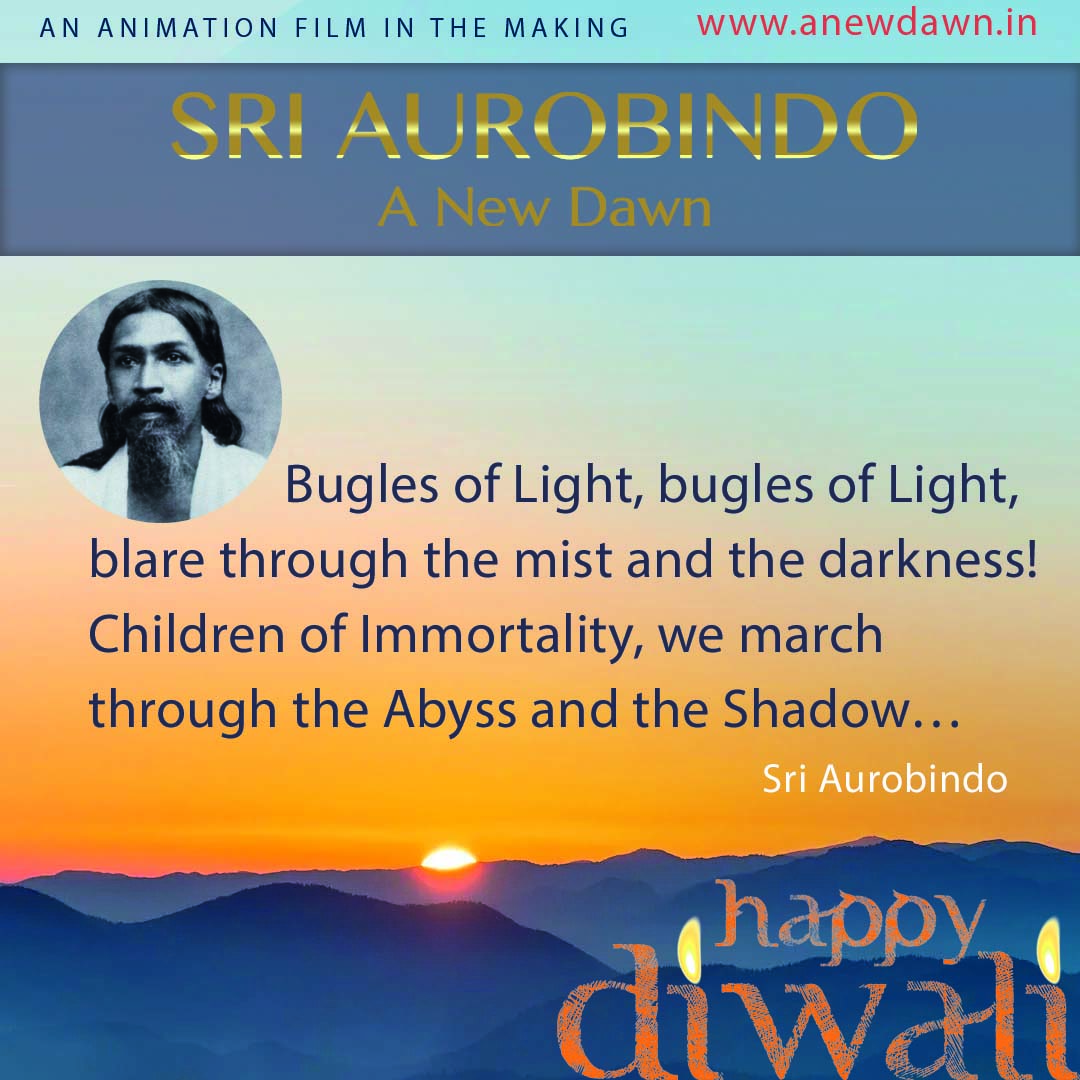 An animation film 'Sri Aurobindo: A New Dawn' is being made by Sri Aurobindo Society, to inspire the youth of India and the world, through the story of Sri Aurobindo and his immense contribution to the renaissance of India. This is our offering for the 150th anniversary of Sri Aurobindo's birth.
'Bugles of Light, bugles of Light,
shatter the heart of the Darkness!'
– Sri Aurobindo
On occasion of the 'Festival of Lights', we, the animation Film team, greet our well-wishers 'A VERY HAPPY DEEPAVALI' with the above uplifting words of Sri Aurobindo.
Join hands to make this inspirational film! Donate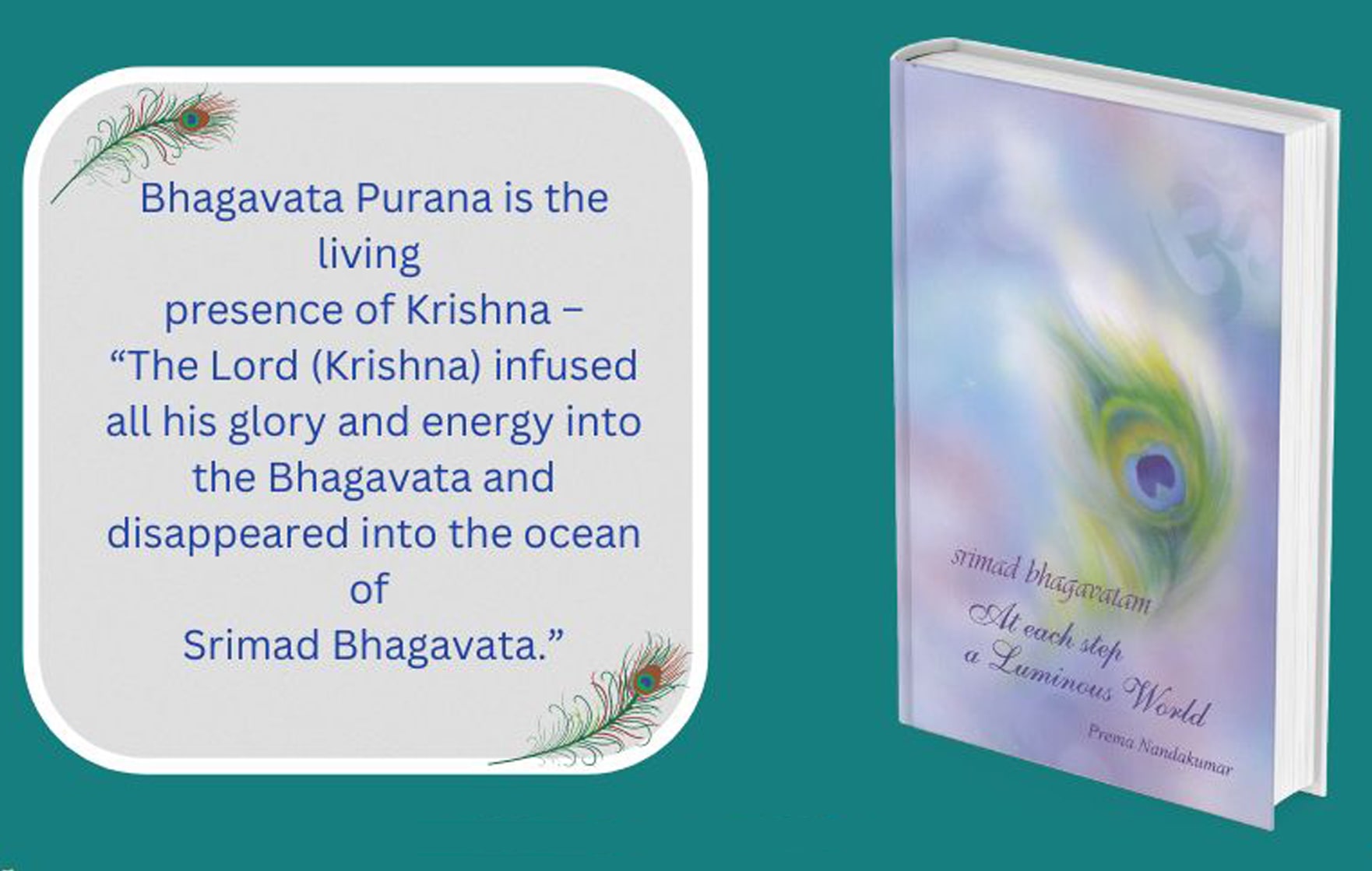 AuroPublications, the publications division of the Sri Aurobindo Society, publishes spiritually themed books and creates multimedia and audio-visual products with deep insights and values. There is a special focus on Integral Yoga and the vision of Sri Aurobindo and the Mother.
Srimad Bhagavatam – At Each Step a Luminous World
'At Each Step a Luminous World' is not a simple retelling of the Bhagavata, but a treatise on the many ways the Purana has inspired the philosophy of Indian life, literature and culture. The Bhagavata is rich in legends, but has also long passages on philosophy. The book projects the legends to instil in the listener faith, devotion and values. And finally, it illustrates how each one of us can attain the Divine, and none is barred entry into the Bhagavata world.
Click the link to get the copy
Visit AuroPublications https://auropublications.org/ for online purchases, or visit Aura Bookstore on 16 Goubert Avenue (Beach Road), Pondicherry, to pick up a copy.
This week in the Readers' Column, we have 'Divine Love' Poetry by Gayatri Majumdar. Poet and publisher, Gayatri is founder-editor of The Brown Critique (1995–2015) and has authored six books. She co-founded 'Pondicherry Poets' and curates numerous poetry/music events around the country. She is associated with Sri Aurobindo Society in Pondicherry.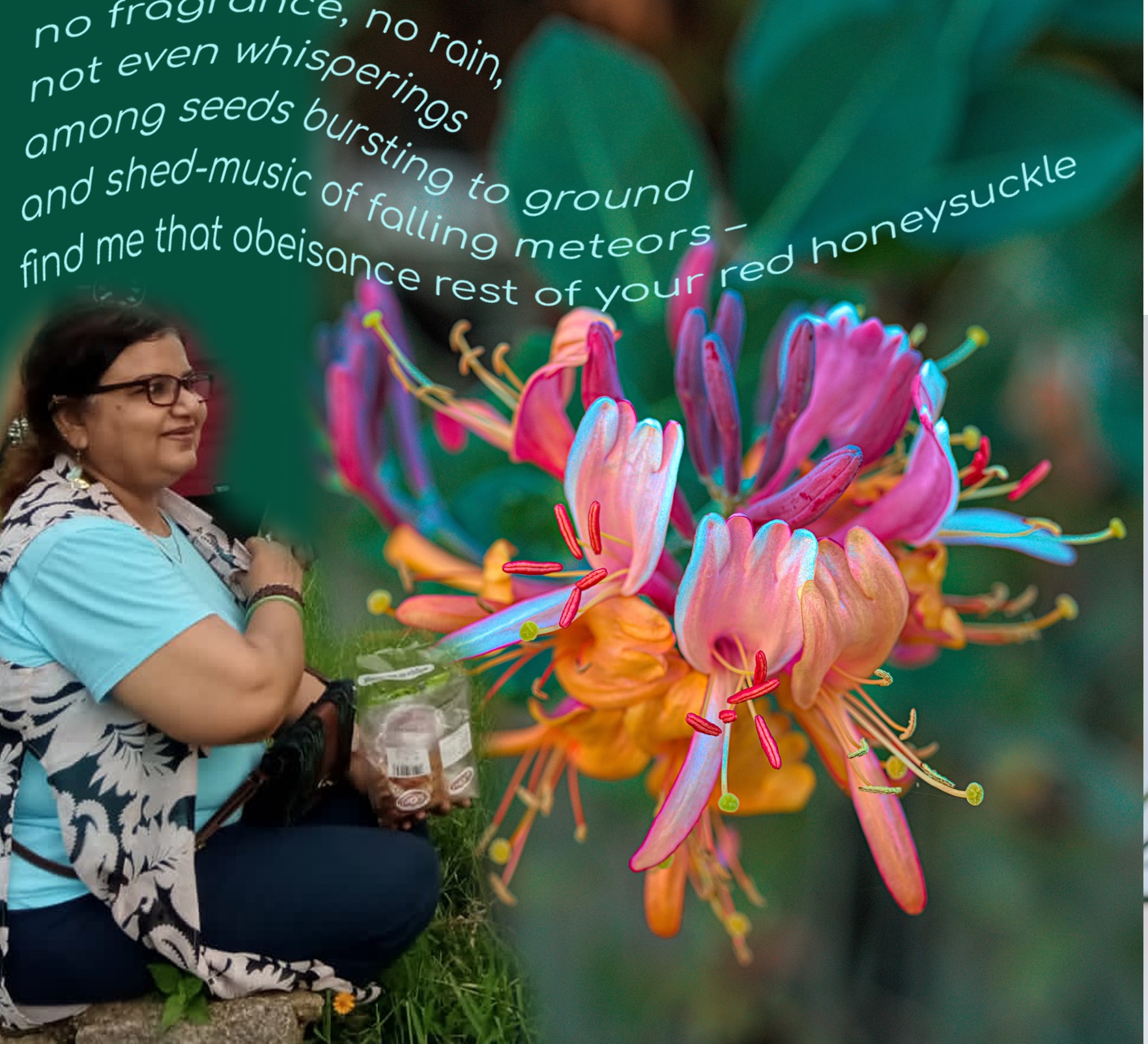 I'M YOURS
If you must,
consume me in totality
leave no trace –
no fragrance, no rain,
not even whisperings
among seeds bursting to ground
and shed-music of falling meteors –
find me that obeisance rest of your red honeysuckle
agreeing with the sweet daft.
Slay me, if you must,
for I am yours,
but spare me the brutalities
of certain birthing, happy endings.
This poem was first published in Borderless Journal, Singapore: https://borderlessjournal.com/
(…is all we need to embrace life with a smile!)
Here are some jokes that might lessen or add to your tension, the choice is yours!
How do you keep warm in a cold room?
You go to the corner, because it's always 90 degrees there.
Did you hear about the snowman that got upset when the sun came out?
He had a total meltdown.
How can you tell that elephants love to travel?
They have always got their trunks with them.
How do you get over a fear of elevators?
Just take some steps to avoid them.
Rural India becoming self-sufficient
The mother and son duo of Coimbatore, Tamil Nadu, literally have adopted two villages. These villages are becoming self-sufficient in their vegetable and fruit demands. Nanjammal and her son, Bharathi Chinnasamy, are on a mission to make rural India self-reliant by growing vegetable gardens in every nook and corner of their neighbouring villages. At 85 years of age, she is quick and active and pays a visit to all her neighbouring houses providing guidance and solutions for their kitchen garden needs.