"A strength is in her that meets everything and masters and none can prevail in the end against her vast intangible wisdom and high tranquil power."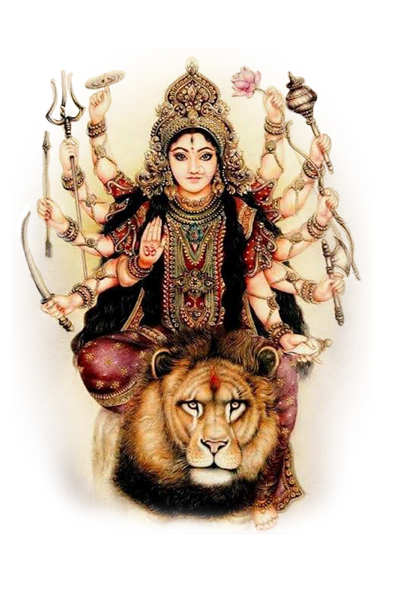 Each nation has a soul which is its true being, moulding its destiny from within: it is the national genius, the spirit of the people, the epicentre of national aspiration, the fountainhead of all that is beautiful, noble, great and generous in the life of the country.
True patriots feel its presence as a tangible reality. In India, it has been worshipped as a divine entity, and all who truly love their country call it "Mother India" (Bharat Mata). It is She who symbolises and embodies the true ideal of the country, its true mission in the world.
In Vande Mataram, the National Song of India, Bankim Chandra has addressed Her as Mother Durga: त्वं हि दुर्गा दशप्रहरण-धारिणी – "You are Durga, holding ten weapons." Sri Aurobindo also has addressed Her as Mother Durga, in a powerful hymn invoking Her to descend upon India.
Today, on the occasion of Navaratri and Durga Puja, we call Her with the same arduous invocation, to manifest Herself and empower us to fight the forces of darkness within us and all around us.
Lights on Life
Pulses of truth that clears up life's pathway and makes it a joyful and confident journey
Our ordinary life is fraught with doubts, confusions and questions on its various aspects. Our Questions and Answers section is a compilation of questions on multiple subjects, asked by aspirants to Sri Aurobindo and The Mother and the answers given by Them. Please visit - an answer may be awaiting you, even if you do not have a question.
Inspiration
For I, the woman, am the force of God,
He the Eternal's delegate soul in man.
My will is greater than thy law, O Death;
My love is stronger than the bonds of Fate.
– Sri Aurobindo, 'Savitri'

On life's journey, we are sometimes struck by a distressing obstacle in our path, numbing our strength and capacities to move ahead. Or it could also be a strong aspiration that blindly seeks an expression. At these times, if we concentrate and sincerely search for an inner guidance, it does somehow reach us through some means and a path opens up, almost like miracle! If you are in a situation like this, try our Guidance section and see if it helps. Do share your experience with us.
Events and Announcements
Glimpses of recent activities at SAS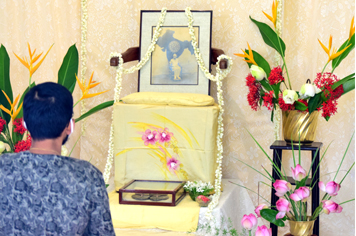 Meditation at Work
"Each meditation ought to be a new revelation, for in each meditation something new happens" - The Mother
Our Beach Office at Pondicherry, now has The Mother's Room for meditation and quiet contemplation with The Mother. Inaugurated on October 1, 2020, the room has The Mother's chair, given to the Society by The Divine Mother Herself along with Her footwear. Very soon, it will be open to all, with the necessary restrictions.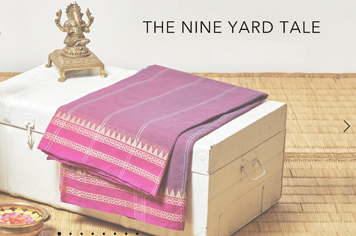 Located at the rocky beach, offering a wide range of select apparel and accessories, books, lifestyle, wellness and spiritual products, Aura, an initiative of Auro Service Trust, has already made its mark as Pondicherry's finest boutique-retail experience. Now, the same conscious retailing is available online. Aura Café, next to the Aura store offers wholesome organic food while for a profound curated experience of Pondicherry, one can contact Aura Journey. All profits from Aura are directed towards the social transformation programmes of Sri Aurobindo Society.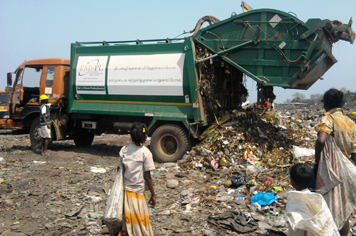 Sri Aurobindo Society in partnership with Ministry of Tourism, GoI and Government of Puducherry, conducted awareness programmes on Swacchata with various thought provoking contests for school children in Pondicherry. We also celebrated World Tourism Day with the children. About 800 children participated, pledging to take initiative towards all aspects of hygiene – personal hygiene at physical and mental levels as well as environmental and social hygiene.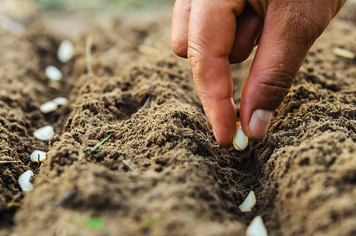 A 15-day intense workshop on organic farming for ex-soldiers, rural youth and women was initiated by our AuroKrishi unit on October 2, 2020. It aims to enable rural entrepreneurship in sustainable farming by providing training, education and technology-support to ex-servicemen and other aspirants.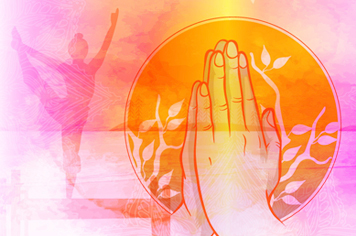 A holistic combination of wellness and serenity – nestled amidst nature. Sounds alluring? Then here you go! Enroll for 'Antargaman: Going Within' a 2-day residential yoga programme that combines Hatha, Naad, and Bhakti yoga. There are two batches one commencing on 17 October 2020 and the other on 24 October 2020. You will enjoy this retreat in the midst of lush greenery at Sharanam.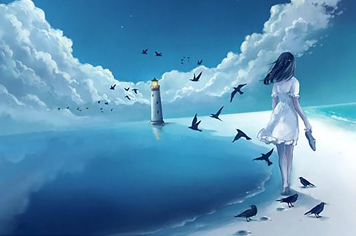 Dreamwork and Immunity
Enroll for the two different workshops organized by NAMAH – The Journal of Integral Health. To understand the true nature of immunity at various levels and gradations, enroll for the 5-day workshop on Immunise Yourself through Integral Yoga starting on November 17, 2020.
(…is all we need to embrace life with a smile!)
Women may not go slog at fishing but their net-work anyway gets the best fish! Read to know how!
Alex had a terrible day fishing on the lake, sitting in the blazing sun all day without catching a single one.
Nothing can scar the courageous spirit of a determined girl. Kavita, a young inspiration, is indomitable, in spite of all the caustic hardships of life. Here is her heroic story of struggle, survival and success