At last I find a meaning of soul's birth
Into this universe terrible and sweet,
I who have felt the hungry heart of earth
Aspiring beyond heaven to Krishna's feet.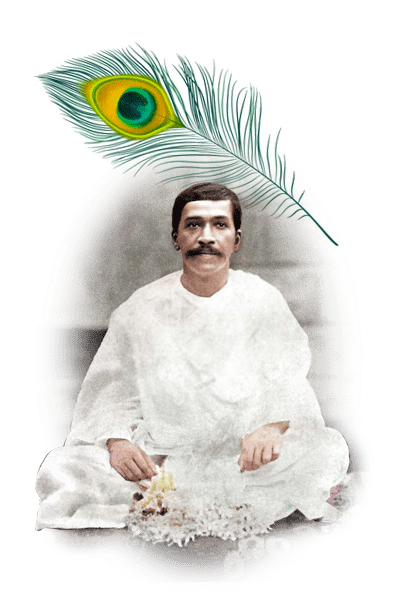 The Life of Nationalism: When Sri Aurobindo Invoked Sri Krishna
We just passed through a momentous month – Sri Aurobindo's birth anniversary, India's Independence Day, and the every-joyful celebration of Sri Krishna's birth on Janmashtami.
For this edition, therefore, we selected a very special essay by Sri Aurobindo from his Bande Mataram writings in which he writes about the birth and growth of Indian nationalism comparing it with the four seasons of Sri Krishna's advent and avatric work – His quiet birth in the prison, followed by the gradual unfolding of the secret of His purpose, power and splendor, the destruction and doom of the demon by the Avatar and finally His reign as the fulfilment of the ideal He came upon the earth to establish.
Lights on Life
Pulses of truth that clears up life's pathway and makes it a joyful and confident journey
Questions and Answers
Our ordinary life is fraught with doubts, confusions and questions on its various aspects. Our Questions and Answers section is a compilation of questions on multiple subjects, asked by aspirants to Sri Aurobindo and The Mother and the answers given by Them. Please visit - an answer may be awaiting you, even if you do not have a question.
Inspiration
Krishna as a godhead is the Lord of Ananda, Love and Bhakti; as an incarnation, he manifests the union of wisdom (Jnana) and works and leads the earth-evolution through this towards union with the Divine by Ananda, Love and Bhakti
-The Mother

Guidance
On life's journey, we are sometimes struck by a distressing obstacle in our path, numbing our strength and capacities to move ahead. Or it could also be a strong aspiration that blindly seeks an expression. At these times, if we concentrate and sincerely search for an inner guidance, it does somehow reach us through some means and a path opens up, almost like miracle! If you are in a situation like this, try our Guidance section and see if it helps. Do share your experience with us.
Events and Announcements
Glimpses of recent activities at SAS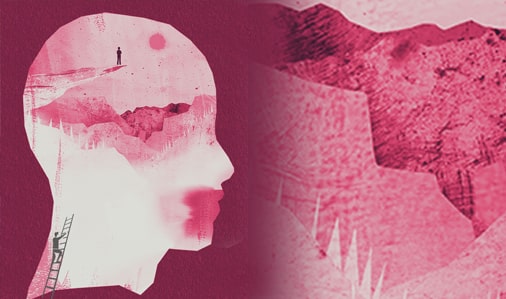 The Spiritual Ranges of the Mind
Join Dr. Soumitra Basu in exploring the vast regions of the mind. The aim of this 6-day online workshop that begins on 6 September, 2021, is to make these ranges a workable reality in your day-to-day life. If you aspire to make your consciousness wide, limitless and free, get into this mind-space adventure.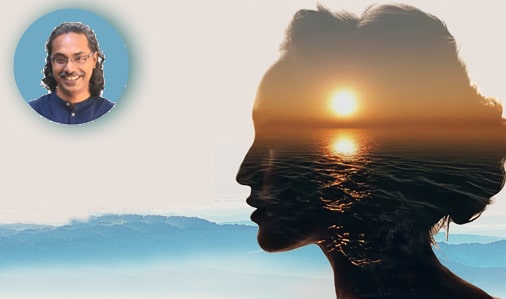 Living within the Depth of our Being
You are invited to undertake, an exploratory journey into and through the depths of your being in this interactive workshop organised by NAMAH, the Journal of Integral Health from 13–18 September, 2021. With the guidance of the renowned facilitator, Arul Dev, immerse into this extraordinary experience of your body, mind and heart to discover the revelatory light that is contained within.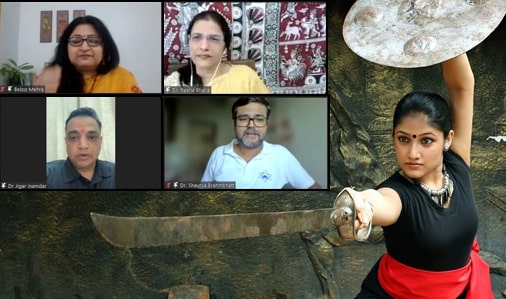 Nationalism and Culture in the Light of Sri Aurobindo
On August 15th, 2021, Dr. Beloo Mehra from AuroBharati delivered a special lecture titled "Revisiting Nation, Nationalism and Culture in the Light of Sri Aurobindo" at an event organised by Sri Aurobindo Study Centre, Faculty of Arts at the Maharaja Sayajirao University of Baroda in association with the Maharaja Sayajirao University Union. This event marked the beginning of the university's year-long celebrations of 150th Birth Anniversary Year of Sri Aurobindo.
Music sets them free
The Central prison of Pondicherry, at Kalapet, is going through a transformation. Musically. Recently, the famous danseuse and social reformer Alokananda Roy, changed the entire environment of the prison with her dance, music and overall presence, bringing together the inmates, the prison administration and everybody else in a spontaneous self-expression through music and dance. Darkness and shadows seem to be melting down in the light of the inner souls that found a channel to emerge and unite.
Sri Aurobindo's disclaimer on philosophy!
To many Sri Aurobindo belongs to the highest order of of world's most mystique philosophers. However, Sri Aurobindo Himself, in His own inimitable style, denies any philosophical prowess., as He writes to Dilip Kumar Roy, "And philosophy! Let me tell you in confidence that I never, never, never was a philosopher – although I have written philosophy which is another story altogether. I knew precious little about philosophy before I did the Yoga and came to Pondicherry – I was a poet and a politician, not a philosopher."
According to Him, He was brought into philosophy by Paul Richard when he proposed Sri Aurobindo to 'ço-operate in a philosophical review'. Sri Aurobindo writes, "…as my theory was that a Yogi ought to be able to turn his hand to anything, I could not very well refuse.''
Shall we call this His sense of humour nonpareil or His incredible humility or …the truth?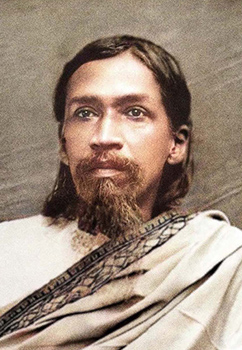 (…is all we need to embrace life with a smile!)
A football coach walked into the locker room before a game, looked over to his star player and said, "I'm not supposed to let you play since you failed math, but we need you in there. So what I have to do is ask you a math question, and if you get it right, you can play." The player agreed, and the coach looked into his eyes intently and asks, "Okay, now concentrate… what is two plus two?" The player thought for a moment and then he answered, "4?" "Did you say 4?!?" the coach exclaimed, excited that he got it right. At that, all the other players on the team began screaming, "Come on coach, give him another chance!"
A Giants fan, a Padre fan, and a Dodger fan are climbing a mountain and arguing about who loves his team more. The Padre fan insists he's the most loyal. "This is for San Diego!" he yells and jumps off the side of the mountain. Not to be outdone, the Giants fan is next to profess his love for his team. He yells, "This is for San Francisco!" and pushes the Dodger fan off the mountain.
The equation of benefactors and beneficiaries is disrupted with men like Dr Charudatta Jadhav. Dr. Jadhav, the Head of Accessibility Centre of Excellence, Tata Consultancy Services is the first blind player to receive an international rating in chess. In order to facilitate the blinds to learn and play the chess, he has launched a coaching app called Radio Chess. This is not just a story of overcoming one's own vulnerability. This is a story of helping others defy theirs too.