The end-product of education should be a free creative man, who can battle against historical circumstances and adversities of nature.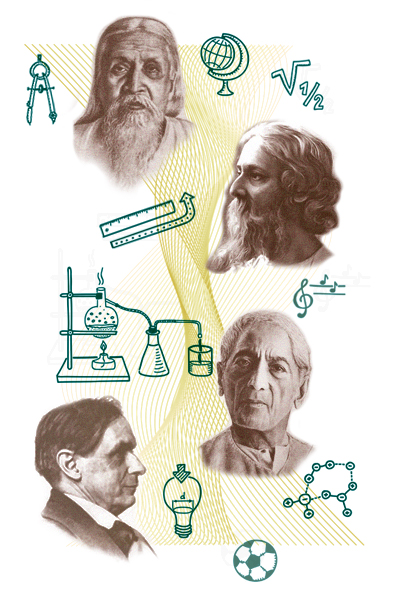 The New Paradigm in Education
Education is civilization's instrument that shapes individuals and thereby the thinking, the goals, the culture, and the future of the generation and the nation where it is practiced. Most of the existing systems of education are only focused on developing external skills, knowledge and efficiency, deviating from their deeper aim and purpose.

It is time to change – to correct and reform education systems so that they can help man define a more powerful, a more beautiful vision for the world and steer the world towards it.

This article shares insights on radical paradigms of education professed by four great seers and thinkers across the world that orients and empowers us to bring in the much-needed systemic changes.
Lights on Life
Pulses of truth that clears up life's pathway and makes it a joyful and confident journey
Our ordinary life is fraught with doubts, confusions and questions on its various aspects. Our Questions and Answers section is a compilation of questions on multiple subjects, asked by aspirants to Sri Aurobindo and The Mother and the answers given by Them. Please visit - an answer may be awaiting you, even if you do not have a question.
Inspiration
Nothing can be taught to the mind, which is not already concealed as potential knowledge in the unfolding soul of the creature.
– Sri Aurobindo

On life's journey, we are sometimes struck by a distressing obstacle in our path. numbing our strength and capacities to move ahead. Or it could also be a strong aspiration that blindly seeks an expression. At these times, if we concentrate and sincerely search for an inner guidance, it does somehow reach us through some means and a path opens up, almost like miracle! If you are in a situation like this, try our Guidance section and see if it helps. Do share your experience with us.
Events and Announcements
Glimpses of recent activities at SAS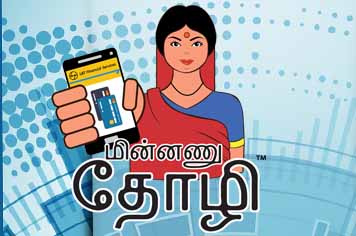 India is progressing and so are her women. Aligned to the Indian Government's vision to transform India into a digital nation, SARVAM is partnering with LTFS (L&T Financial Services) to empower rural women to become community ambassadors of digital finance. The Digital Sakhis of the SARVAM villages recently attended a workshop by National Payments Corporation of India (NPCI)
Avid animal lovers, the long wait is over. This book authored by Shonar Joshi is a compilation of innumerable quotes on animals from Sri Aurobindo and the Mother.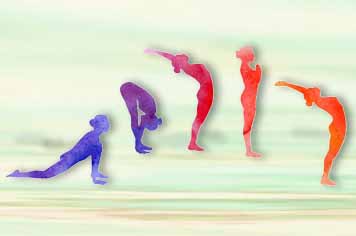 Ashtanga Yoga unravels the complex and fascinating symphony of body's movements with breathing counts. The practice of this Vinyasa system is extremely effective to get a control over our body. The success of the first batch of sessions on Ashtanga Yoga has set the demand for more. So here we bring you the second batch! The month-long course starts on September 9.
Water, water every(no)where?
Nature, in her spontaneous delight, has bestowed the wonderful gift of water to all creation. And human beings, assumedly the most intelligent species on earth, in their reckless worldly pursuits, have been slowly and meticulously destroying this essential lifeline through ages. We must make conscious collaborative efforts, across the spectrum of the global society, to resurrect the water balance. Everyone must be aware and participate in the movement.

Svarnim Puducherry has initiated a Water Literacy Programme that involves every individual. The initial phase focusses on connecting the stakeholders, especially children, with the cause through experiential awareness programmes and activities.
(…is all we need to embrace life with a smile!)
What do you think happens when an atheist meets God? Does he give up his strong belief on disbelief? 'B(e)arely'!
God Versus Atheist
An atheist was taking a walk through the woods, admiring all that the accident of evolution had created.
From bondage to freedom. Read the story of tribal boy, Neeraj Murmu, who after being rescued from Child Slavery, goes on to start a Free School for other rescued children. His efforts are celebrated by 'Diana Award', bestowed by the UK foundation.